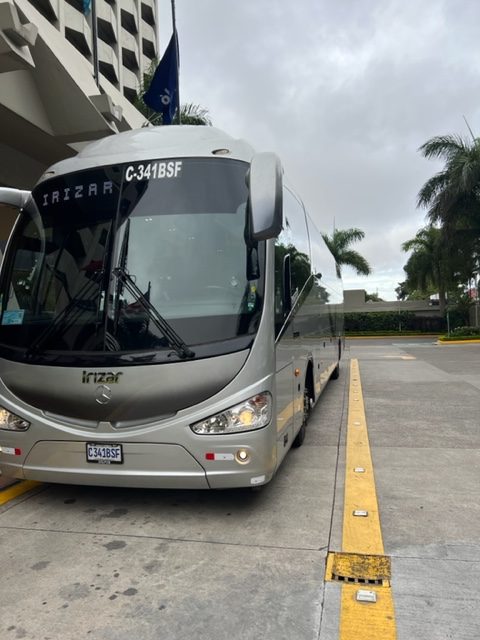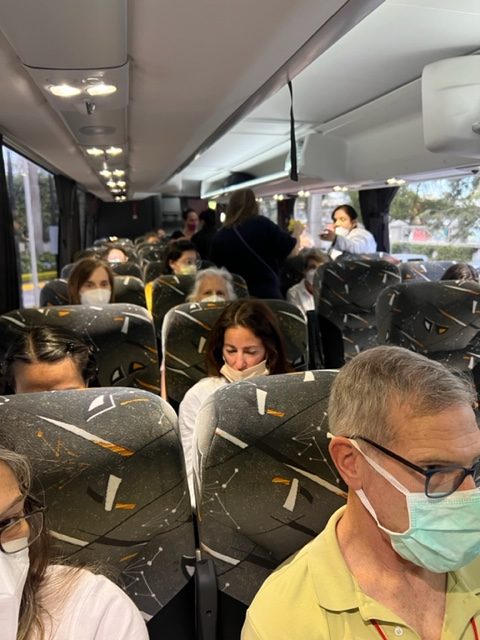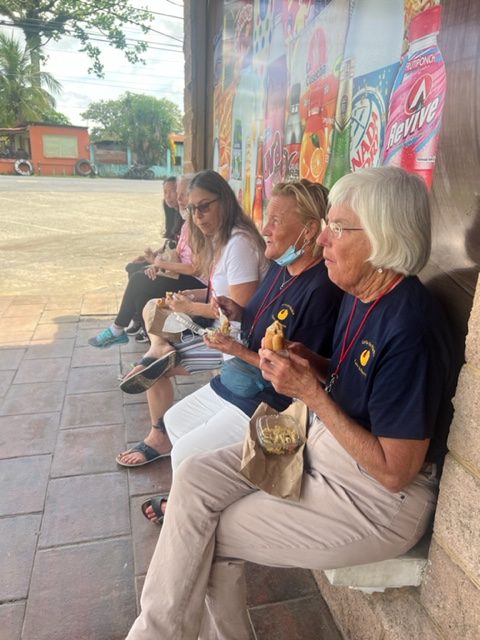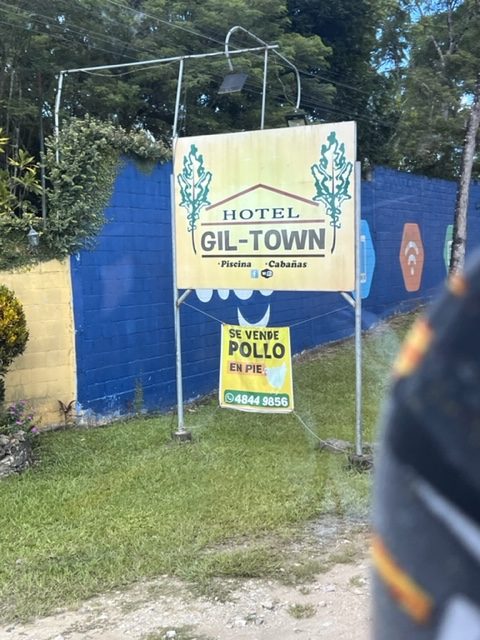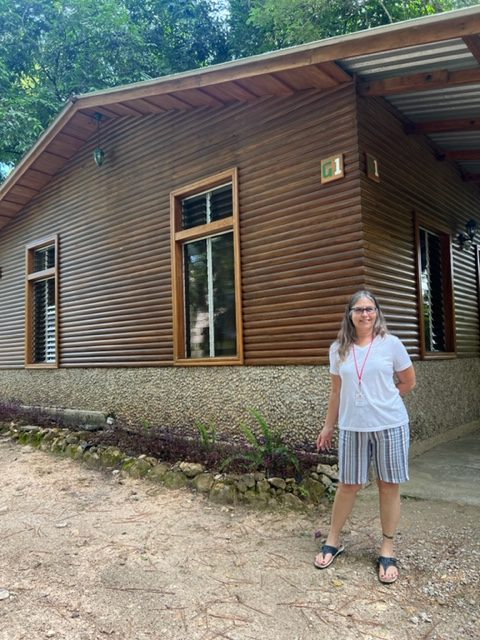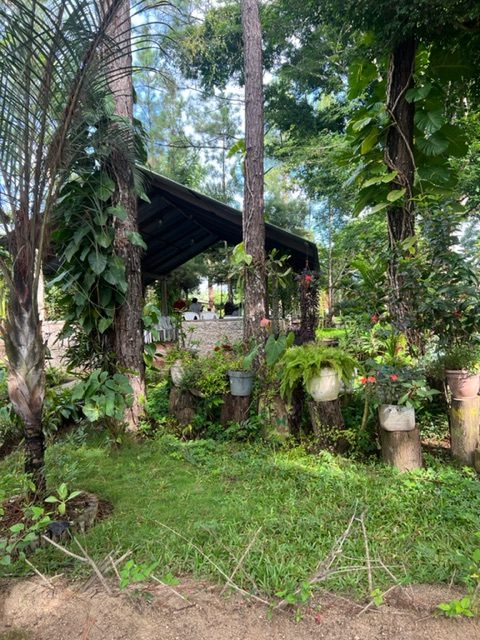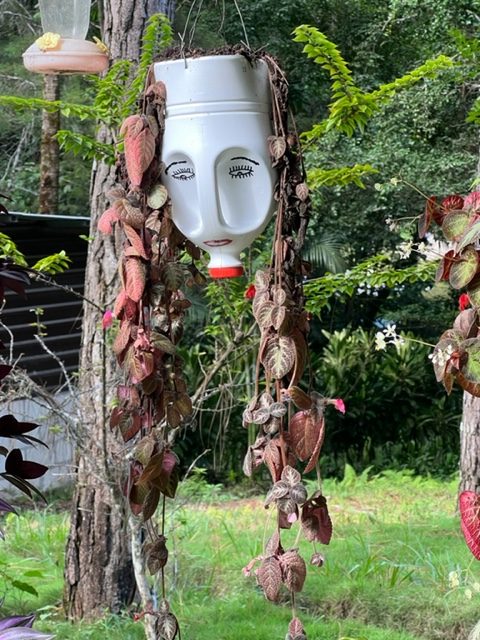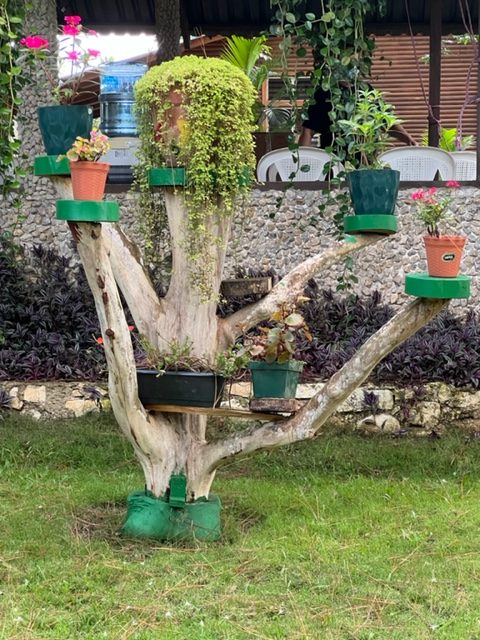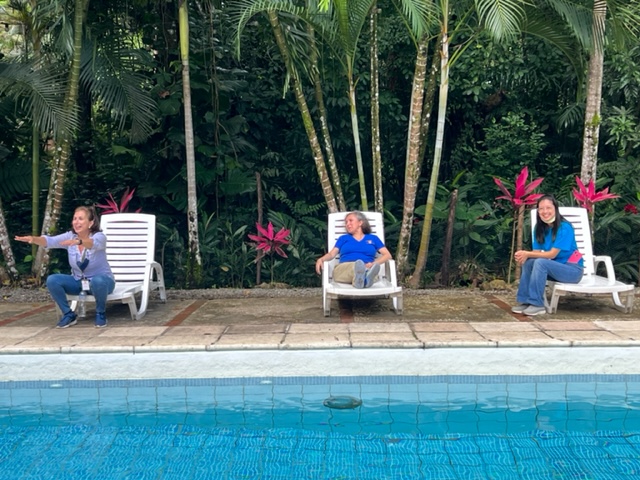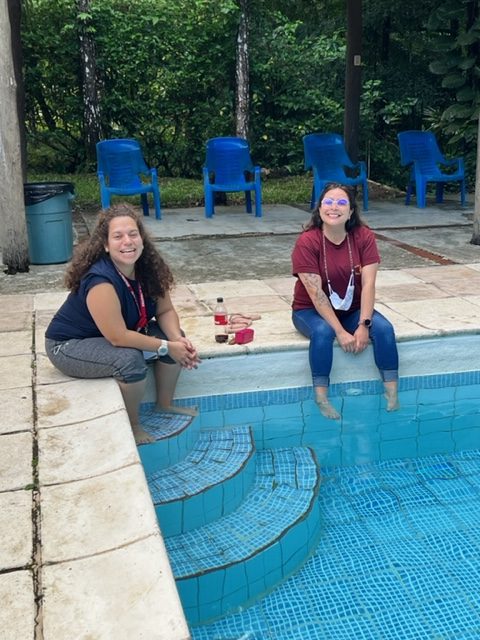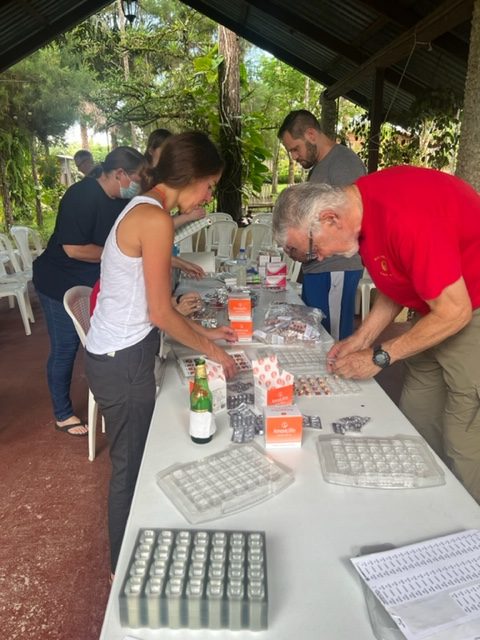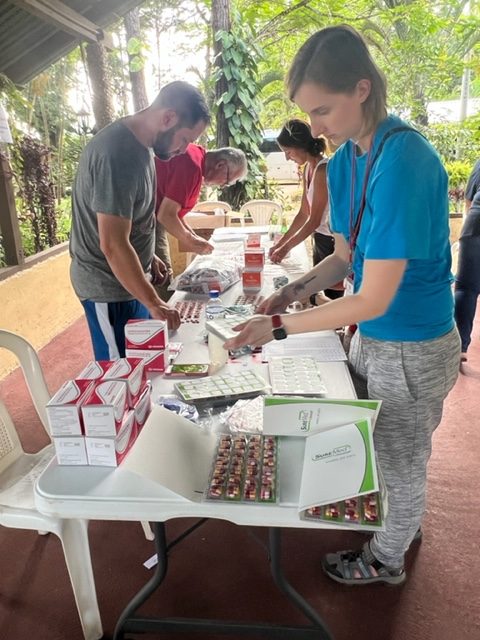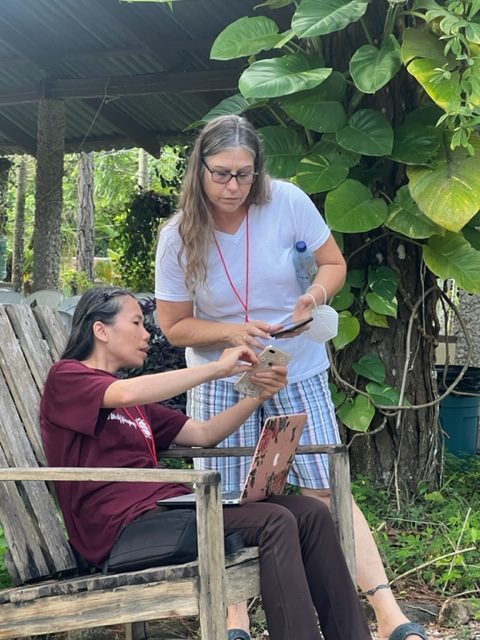 Today we traveled to Peten. We had breakfast at the hotel, a beautiful buffet, and were ready to load the bus by 7:00 AM. One of our team member, Ruth Sutton, didn't get in until 6:00 AM, just before we were scheduled to depart, due to changes in her flights. She could have decided not to come, but her passion for this work and the fact that she has a suitcase full of Beenie Babies for the kids gave her the stamina to make it. That is a testament to the type of people who come to serve on this mission.
We traveled through Guatemala, enjoying the scenery and driving through villages for about seven hours. Three bathroom breaks including a stoop for lunch and we made it to the Hotel Gil. I love this place; it is just delightful. It i not your typical hotel but a series of cabins; very rustic but quite charming and fun. The vegetation is just stunning
Once we arrived, we settled into our cottages. We had a couple of hours of free time so we walked around the property, enjoyed the nice weather and visited with friends. The pharmacy team took advantage of the time do pack some pill pockets. We were also given the opportunity to pick up our scrubs for the week.
We met at 5:30. Our meeting began with a briefing from Dr. Austin about how the clinics will run and the flow of our days. After that meeting, Tagni and her staff discussed how we triage, how the clinic form should be completed and the entire referral process.
We ended the evening with a lovely dinner and retired for the night. Tomorrow we start our day bright and early at 5:45 AM.
We are all looking forward to serving.
Mikki
To support this team and their commitment to our patients visit https://donate.faithinpractice.org/team/373445