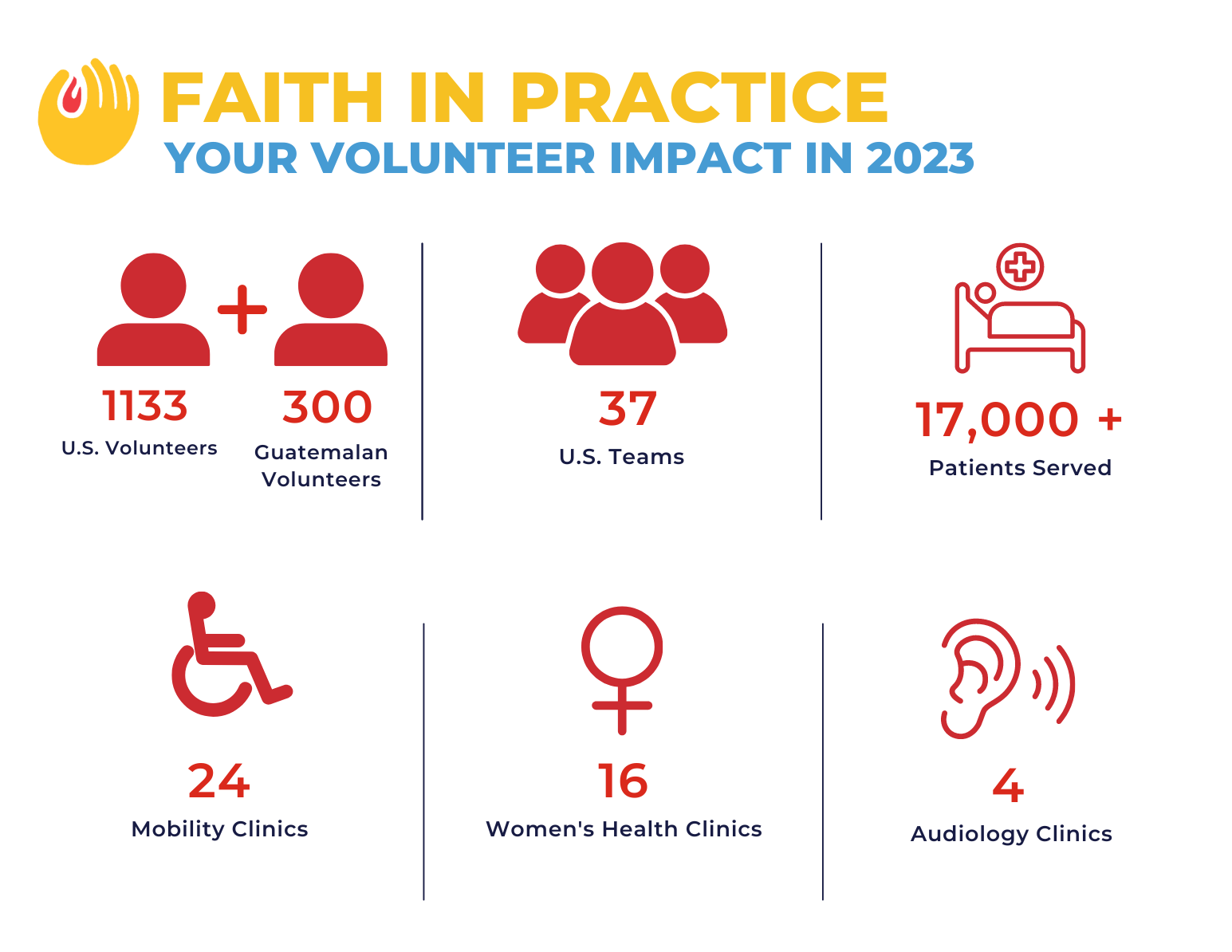 Teams typically arrive on Saturday and will generally spend the first night in Antigua. On Sunday, surgery teams will prepare the operating rooms and hold patient triage. Medical Clinic teams will travel to the village they will be serving in and set up the clinic site. Monday through Thursday is spent providing surgeries or holding medical clinics. Friday is generally a free day for volunteers to enjoy Antigua, and then teams will depart on Saturday.
You must have a valid passport to travel to Guatemala. A visa is not required for U.S. citizens. For additional travel information, visit the U.S. State Department website. If your passport is from a different country, please check your country's travel requirements to enter Guatemala.
Volunteers are expected to travel to and from Guatemala on the team flights, which will be determined by the team leader. Faith In Practice provides secure travel for volunteers to and from the airport and their mission location.
Please refer to the Center for Disease Control for the most up-to-date health recommendations for travel to Guatemala. We encourage you to also consult your primary physician about individual health needs while traveling internationally. Each team will have a medical professional serving as the designated team doctor. If you have any medical concerns or experience any symptoms of illness during your trip, you should consult the team doctor and your team leaders right away.
There is a non-refundable application fee of $125 as well as a trip fee of $1,300 for a 7-day trip or $1,350 for an 8-day trip. The trip fee covers lodging, meals, ground transportation, airport transportation for volunteers travelling on the team flight, and medical emergency/lost-luggage insurance (not trip cancellation insurance). Additionally, you will be responsible for purchasing airfare to and from Guatemala.