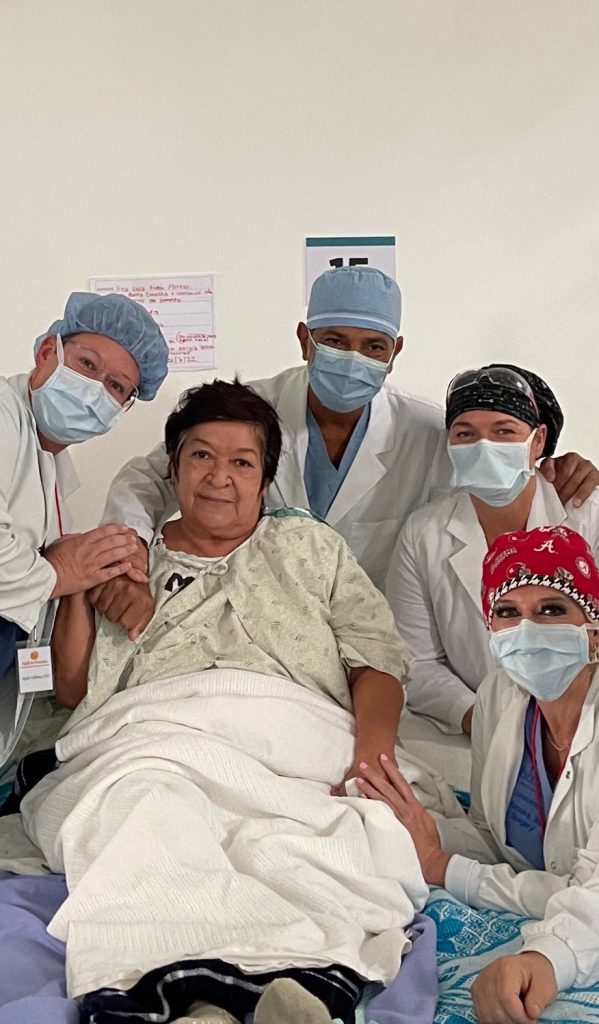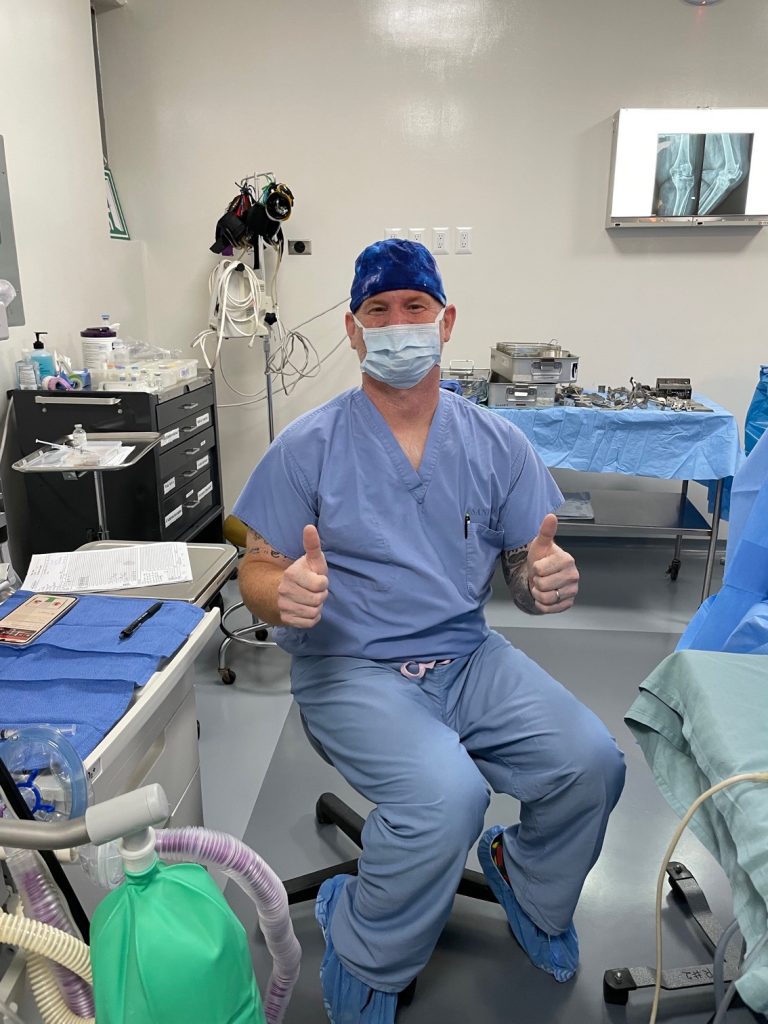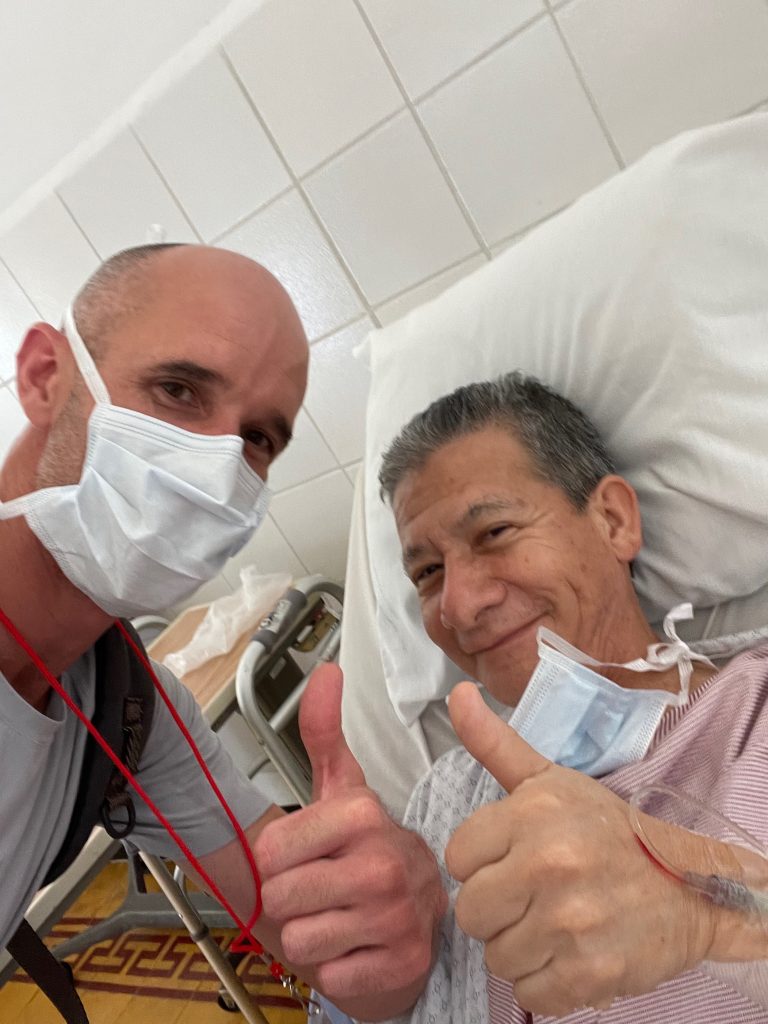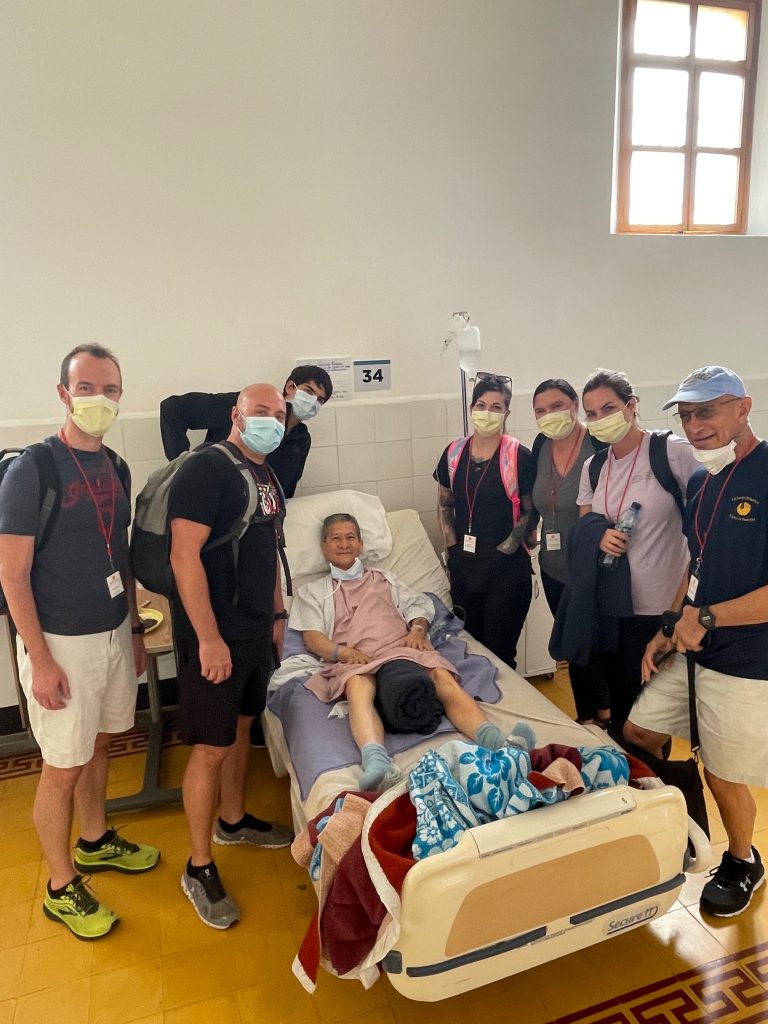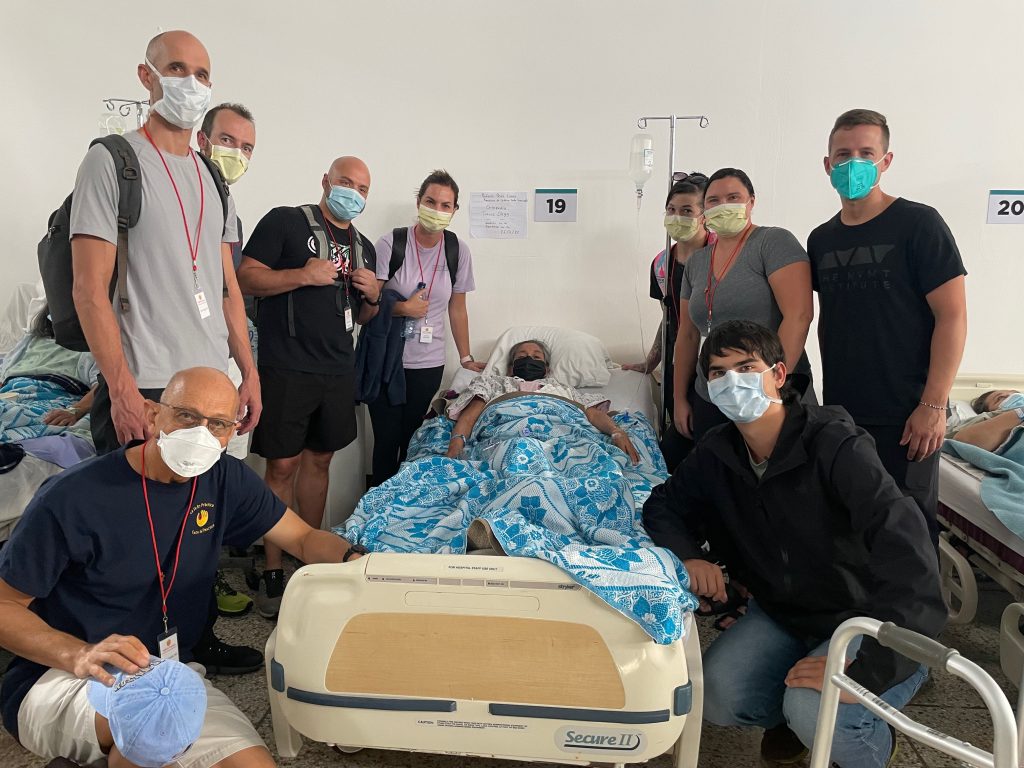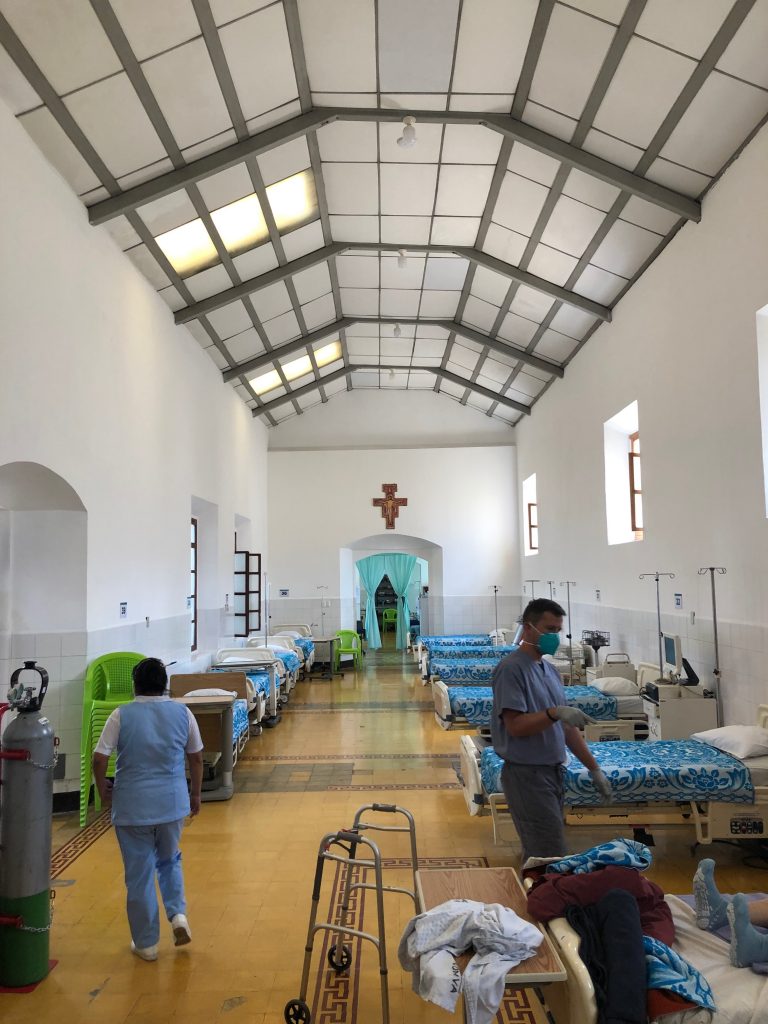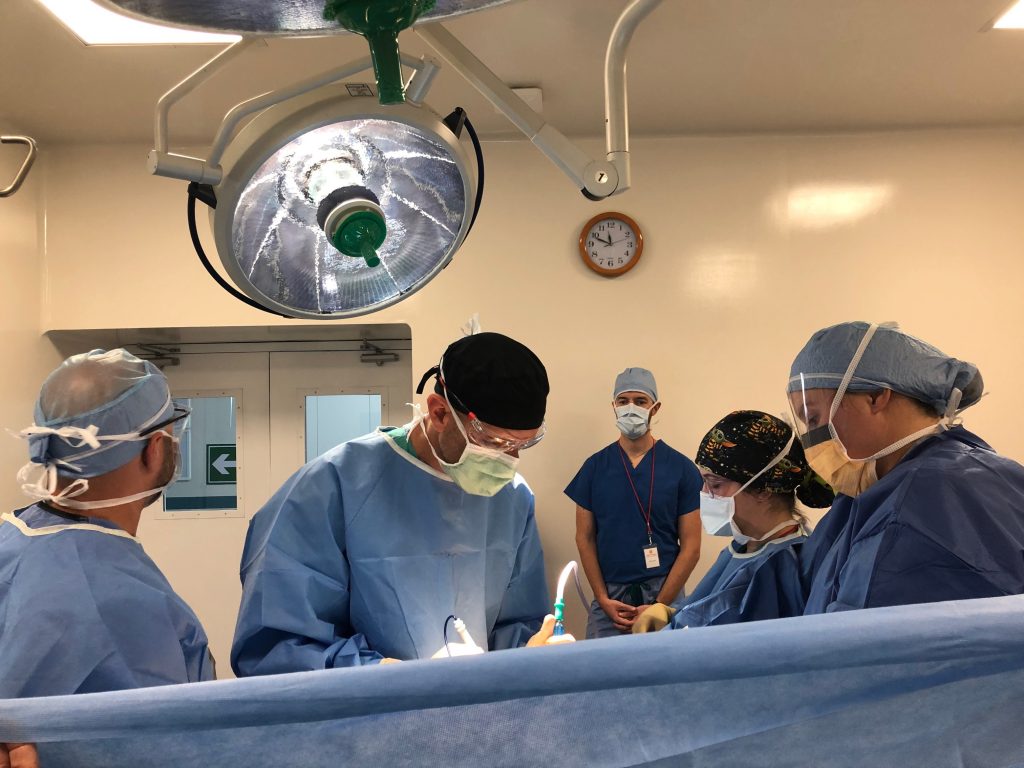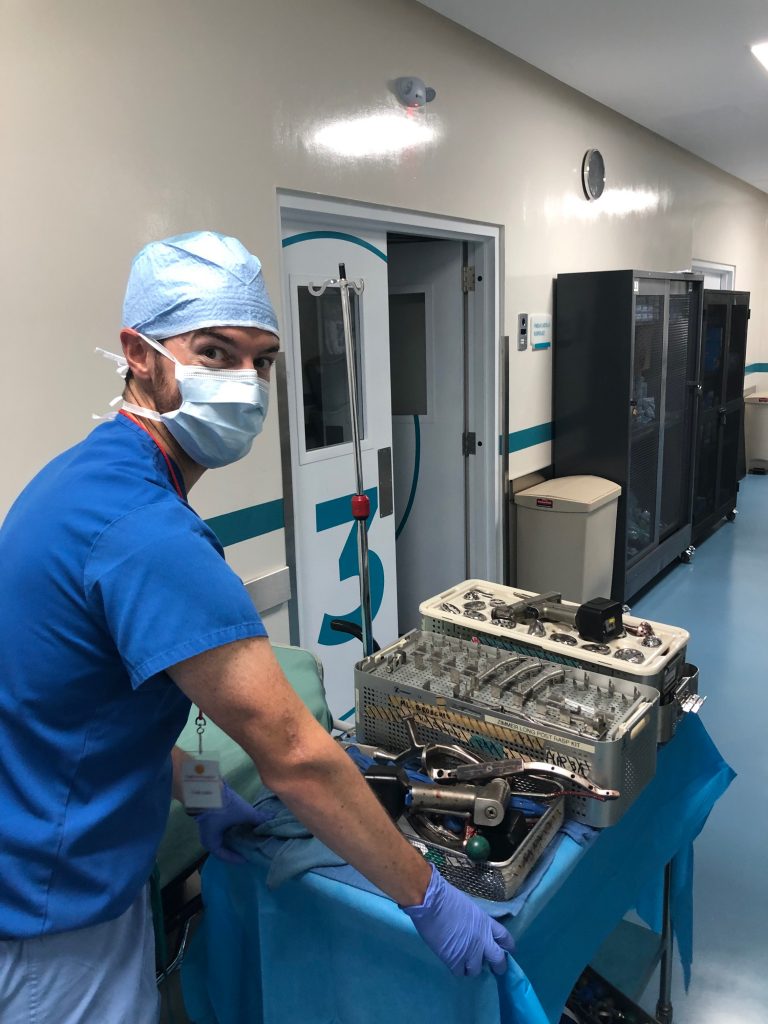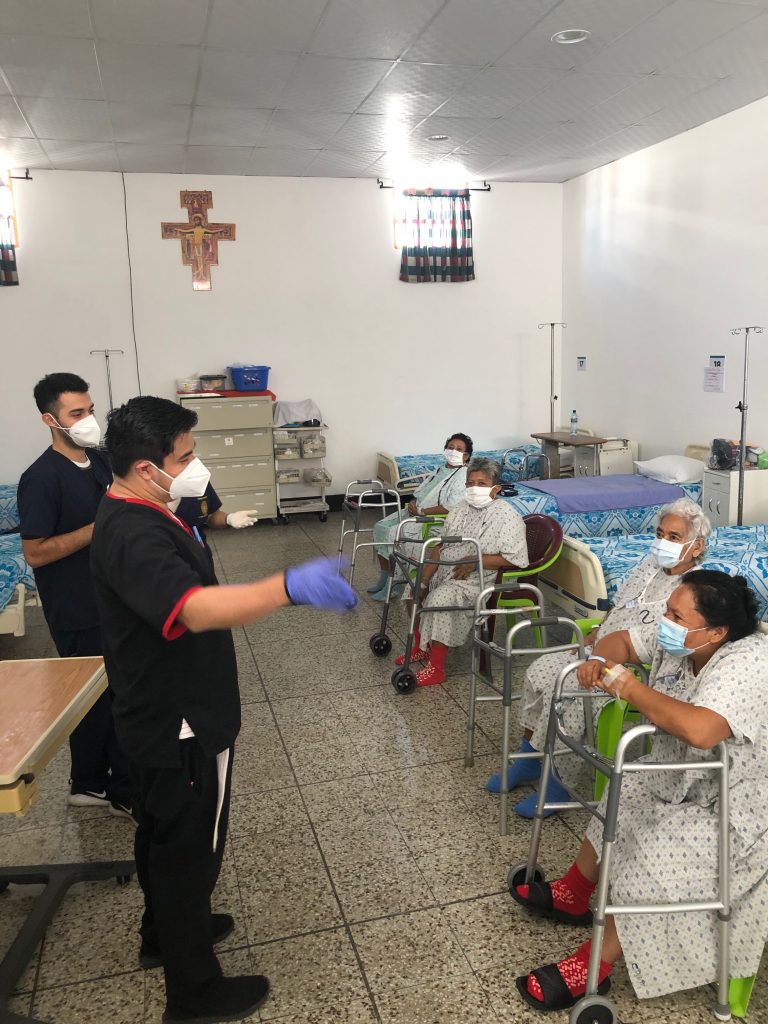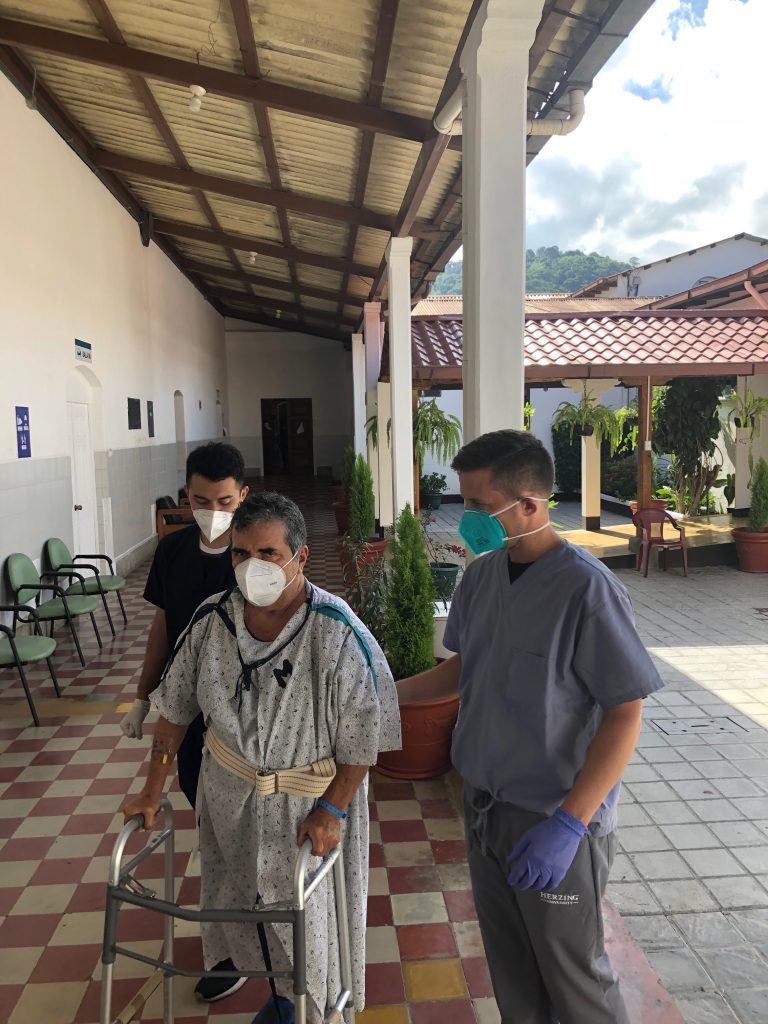 Our fourth day in Guatemala and our second day of surgery started just after sunrise with 6am breakfast, followed again by our devotional. This time, our devotional was led by team CRNA Tom Severs.
Tom's devotional built upon the previous two, and functioned more as a conversation for our team to reflect on and reiterate the tremendous joy we got from our patient interactions the day prior. The humility and appreciation shown by our patients after surgery is something that fuels our work as well as our faith, and during devotional several team members shared their profound experiences with patients. Commitment was another word we harped on, citing the definition of the word: "an engagement or obligation that restricts freedom of action." Through this definition, we see the sacrifice we all made to be here and see how this commitment mirrors our faith, as discussed in yesterday's devotional. Additionally, we need to be true to our faith by not viewing this work through the lens of ourselves, but rather relinquishing our sense of ego in order to simply serve our patients with an altruistic intention.
We then headed to the hospital at 7am, and on our way in we saw lines of people outside the hospital, reminding all of us of the urgency of our work. Once in the hospital, all three surgeons and their teams did a round through the ward to check in about how their first night out of surgery went, how they are feeling and how their physical therapy will begin. Almost all the patients walked within hours of surgery, and we saw how eager and happy they were to have taken a major step in improving their quality of life.
After the rounds, the team scrubbed in for surgery and we began another day of hard, life-changing work. Kevin Lanan, the team's physical therapist, worked with all post-op patients to walk and begin exercises of bending, flexing and straightening the knee or hip- the first steps towards having a pain-free life again. As the translator, I was traveling from room to room to help out all members of our team and soon developed an appreciation for the fine care our patients received over multiple stages and multiple team members both today and yesterday. Each surgeon and their team visited the patients in the ward as we walked out of the hospital, and I introduced each surgical team to their patients once again. Despite the buffer of translation, our team members really connected with the patients in that moment and shared in the work we accomplished- taking some photos as well.
Two of the three surgical teams finished earlier than the other, so they went and saw Casa de Fe (translating to "House of Faith"), a Faith in Practice sponsored home for out-of-town patients and their families to stay around surgery time. Our team members saw some of Wednesday and Thursday's patients, prayed with them and talked before walking back to the hotel, where the remaining surgical team soon followed. I stayed back to help translate, so I will be going with the other surgical team on Wednesday or Thursday to visit Casa de Fe, and I will update more specifically then. In the afternoon, there was a light drizzle so we hung out in the dining area through dinnertime, ate a delicious dinner and are now back in our rooms preparing for the next day.
Until tomorrow,
Ben
To support this team and their commitment to our patients visit https://donate.faithinpractice.org/team/373443