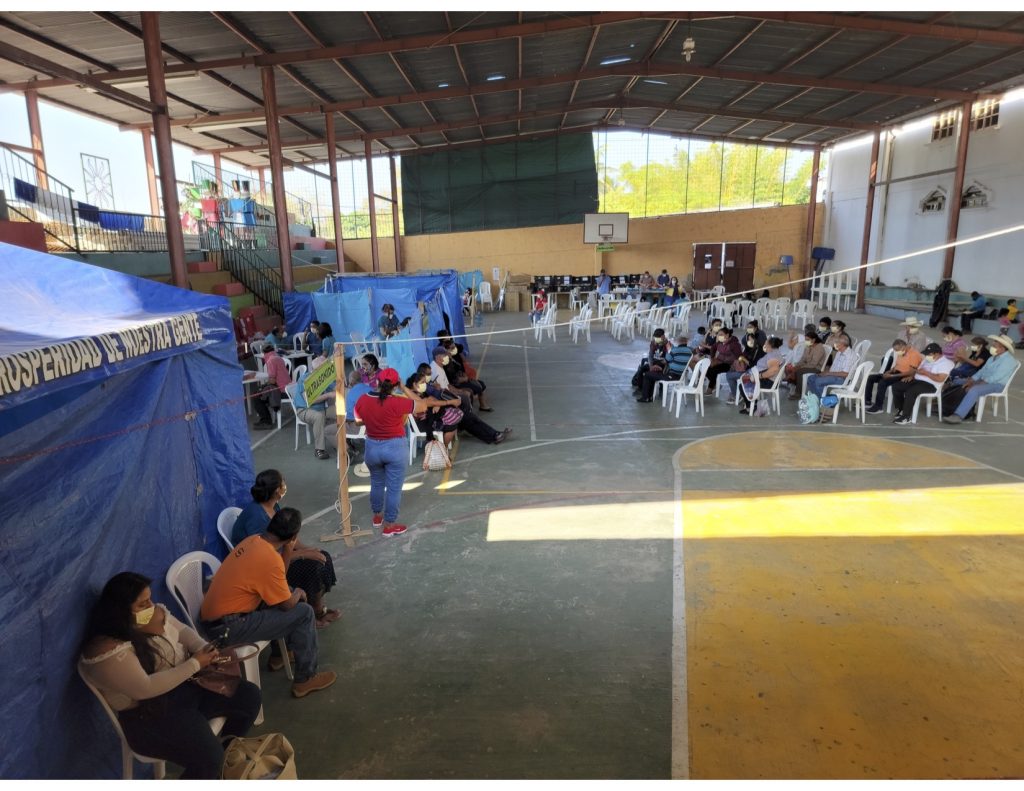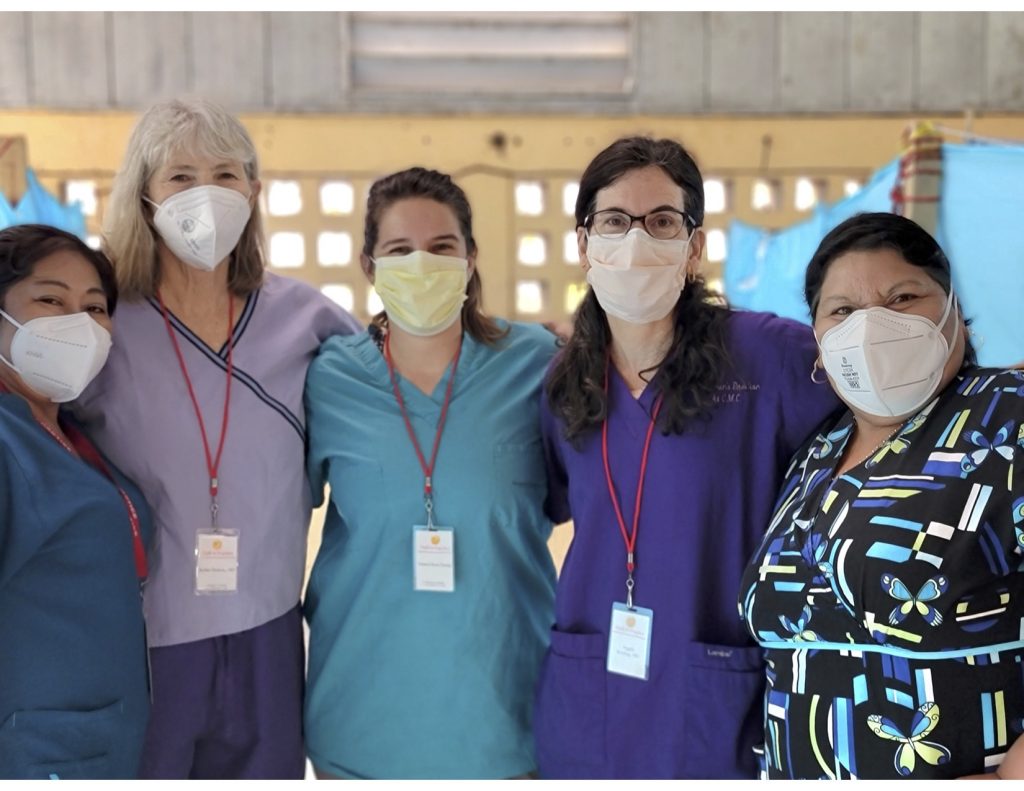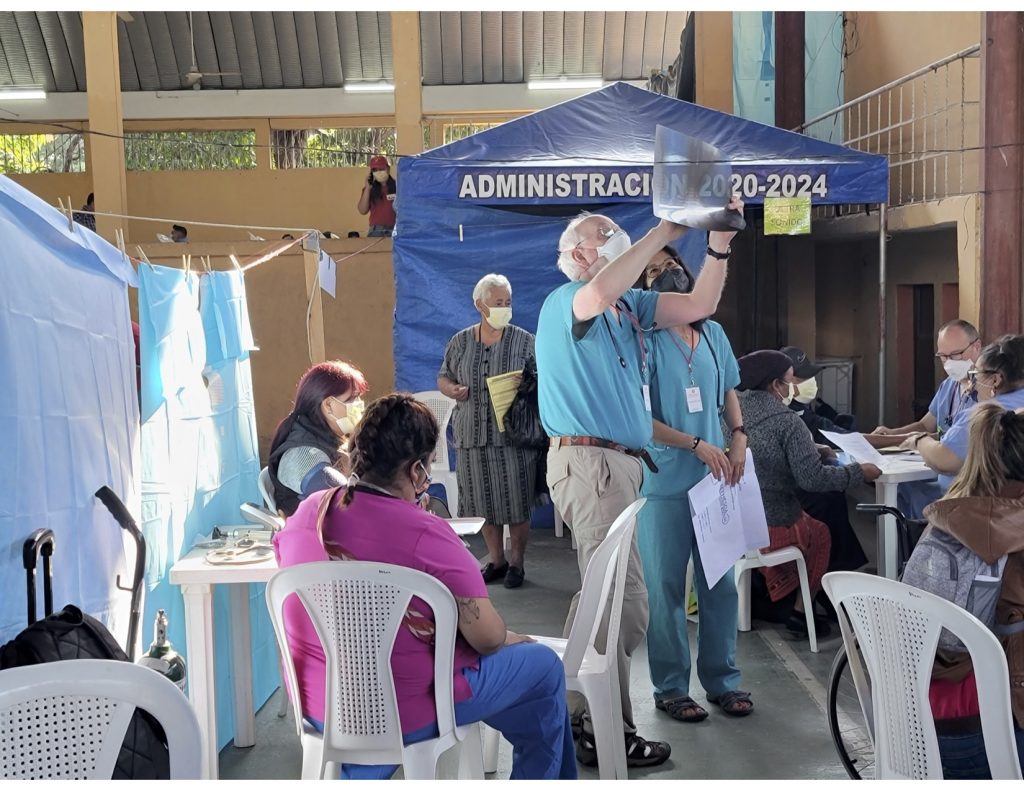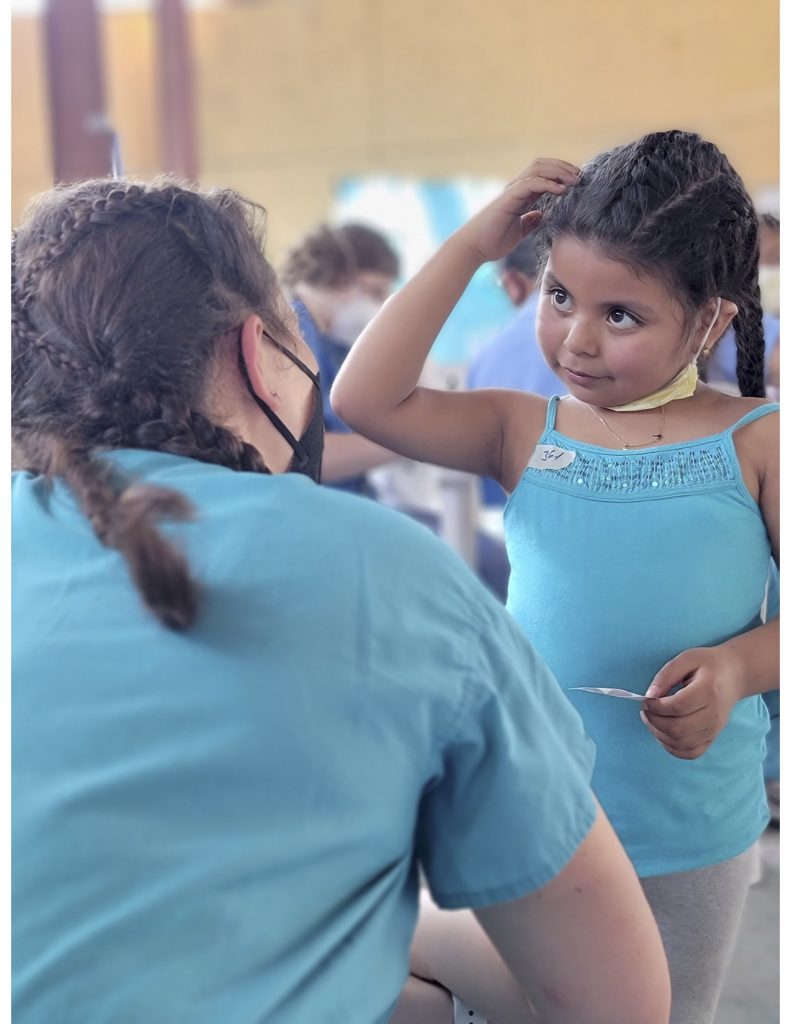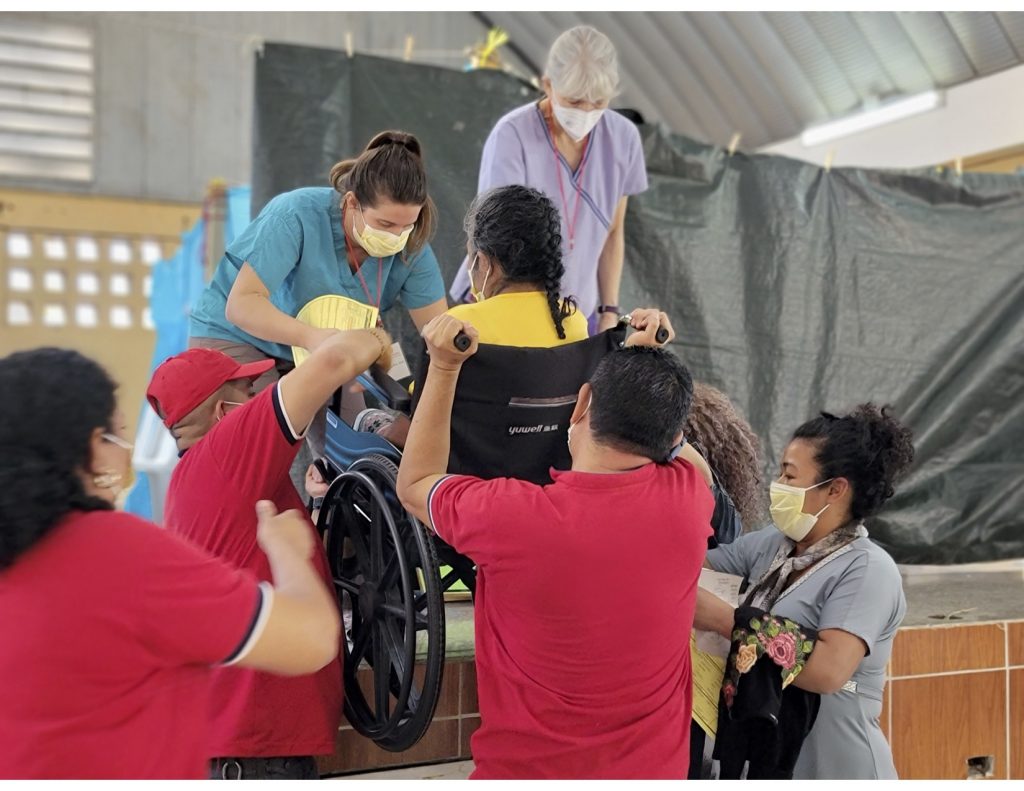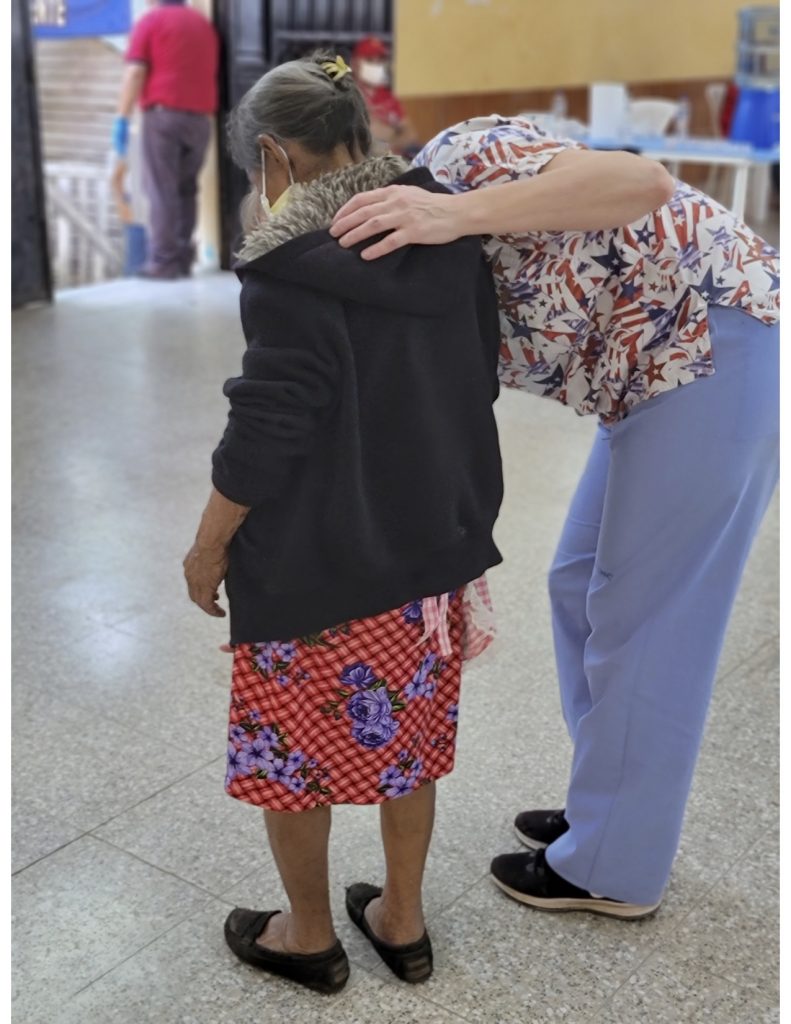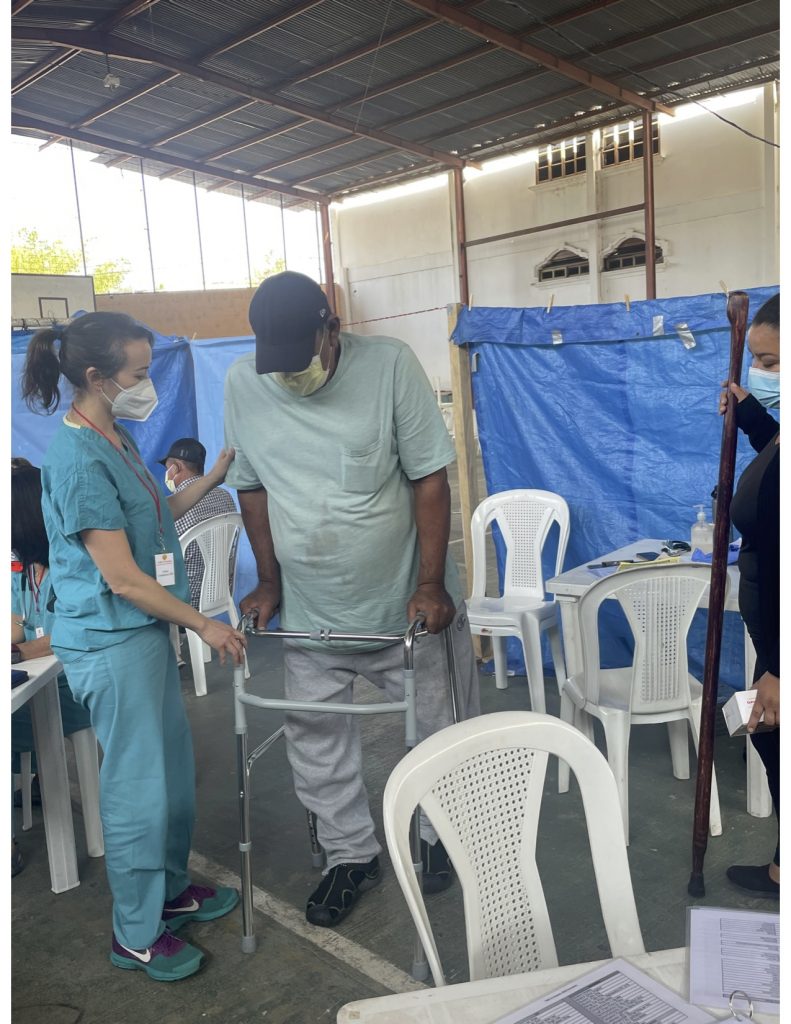 This morning's devotional was from Dr. Dick.
He drew his from the devotional on something bigger from Richard Rohr who was focusing on the Hebrew prophets. The prophets start out by haggling.
"Someone better."
"Someone more articulate."
"Someone more worthy."
"What a wretched state I am in. "
"I am lost."
But then God speaks: "Who shall I send?"
"Here I am Lord. I will go."
Dick went on to say that while he was reading, he reflected on coming to Guatemala. How many times he was asked. How many times he said, "Not me. I don't know enough. I won't be able to help. I can't speak Spanish."
Spirit is with us. We are small lights in the darkness.
Is God calling me now? Am I arguing against his call and not answering? Here I am Lord.
Is there a call for you? God is waiting for your response.
Once we arrived at the clinic, the team jumped right in with triage and seeing patients. We truly are a team. Providing care from triage to pharmacy happens by everyone interacting, by individuals being focused on patient care and doing whatever needs doing.
The impression of today was that we saw many fairly fragile senior adults. Several with ambulatory issues. The local volunteers—the Red Hats—were fabulous about getting them up and down the stairs and to where they needed to go.
A 63 year old woman started in gynecology and was referred to the lab. She struggled to walk. There are stairs in the community center. Stairs up to gynecology set up on the stage; stairs down to the main area where all the other clinics are. Nicole, who's in the lab, noticed how much the woman struggled. "She needs a wheelchair, Nicole said. "I'll find her one." And she did.
The patient was wheeled to the stairs, then lifted back to the entry level floor, then further lifted up on the stage to return to gynecology. She needed to be seen in General too. Instead of navigating the stairs with a wheelchair, a doctor came to her. After her exam, more volunteers lowered her in the wheelchair back off the stage to the main floor.
Team Wells and FIP put patients first. All with kindness and heart.
Another patient, Hugo, age 65 came to the clinic with two weak knees and plenty of constant pain. He was over six feet tall and walked with a beautiful walking stick that a carpenter friend had carved for him. The staff was nearly as tall as he was. Hugo learned about FIP from a friend who had a surgery through FIP. That friend told him about the program and connected him with Lesly, the local volunteer leader. Hugo said he came full of hope. Today he got a walker and a referral for knee surgery, went to hear the talk about how referrals work, and found out the wait list is one to three years. He's hopeful that the wait will be less than a year.
The team finished out the day feeling that we'd truly practiced good medicine and, more than medicine, we'd given compassionate care, connecting with the people we came to serve. What a beautiful day, being of service.
-Annie Gudger
To support this team and their commitment to our patient's visit: