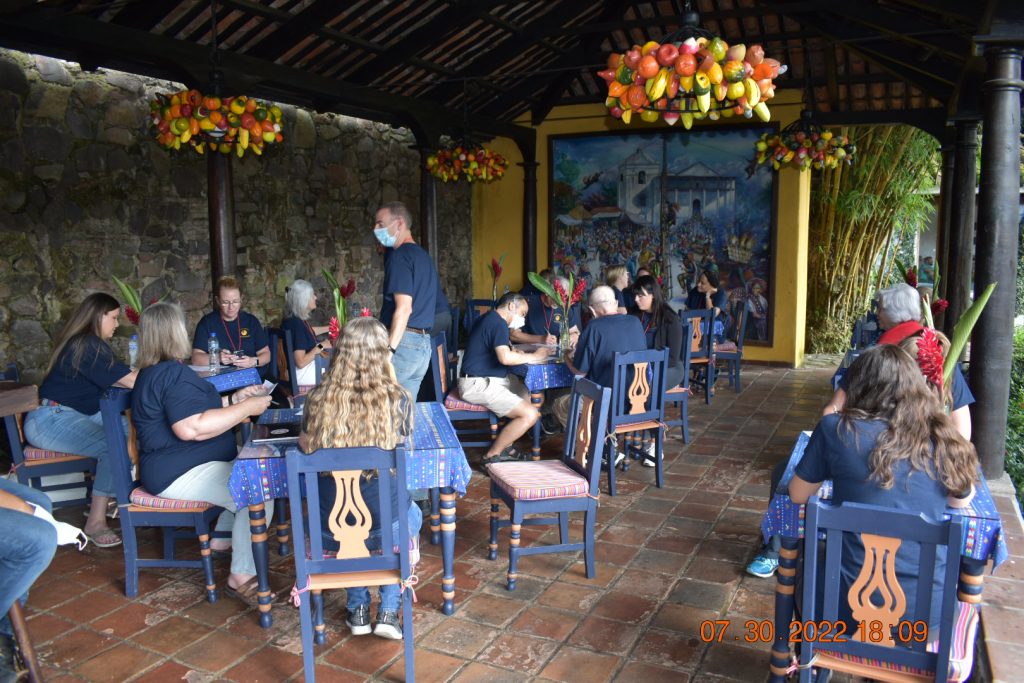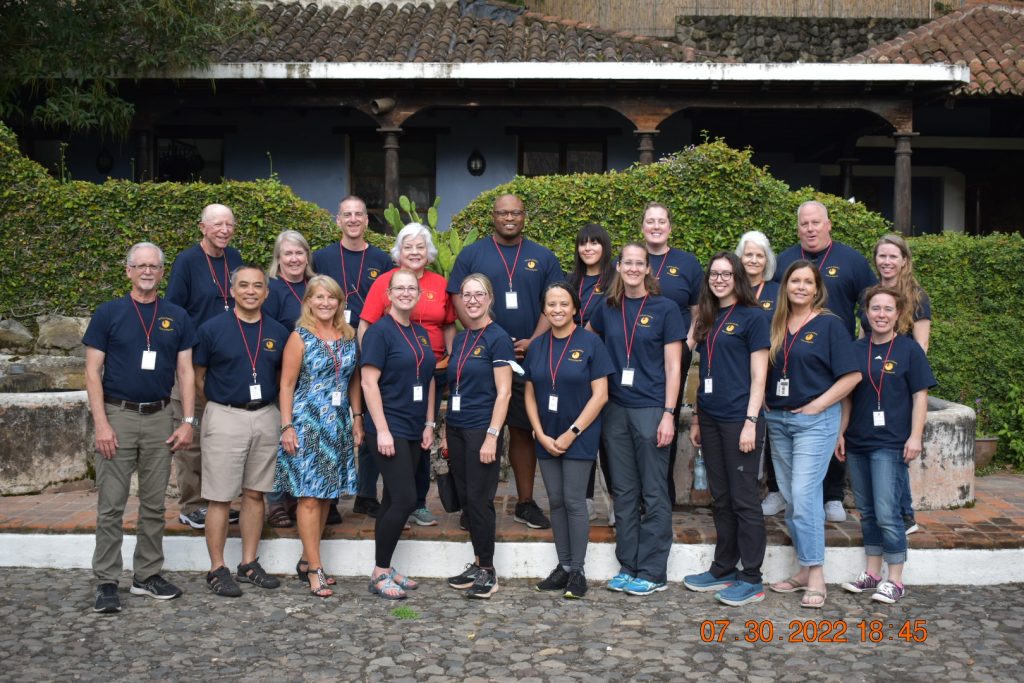 This is Catherine Besachio the Team Blogger for Team Anderson 740! Thank you for reading and following along our journey in Antigua Guatemala for this week.
This is my first trip to this beautiful city with Faith in Practice. It was filled with lots of nerves and excitement especially since this is the teams' first time back since the COVID pandemic started.
All the appropriate precautions were taken to keep not only the patients safe, but the doctors and volunteers as well. There is a national mask mandate for Guatemala while indoors and outdoors. Even with our faces covered, the attitude of the team was bright, positive, and full of eye-smiles.
FIP Andres Gonzales described to our team during orientation, the measures being taken by the community to stay safe and how the FIP volunteers could implement them when working. This included social distancing when necessary and always wearing a mask. This was to prevent any COVID outbreaks amongst the patients so care could be administered to the best of our abilities.
When the team finally arrived in Guatemala City, we drove several hours to Antigua where we are staying for the week. Triage day and operation room setup will be performed on Sunday to prepare for the surgeries starting Monday.
Throughout this week I will be highlighting the work done by the team and feature stories and testimonies from FIP volunteers and patients. I am one of the many new faces here on the Anderson Team and it could not be more exciting! Not only is the atmosphere great but the sense of commitment and faith everyone has on the team is nothing short of spectacular.
The Anderson Team is a culmination of people from all over the United States with different levels of medical background that have all come for one thing – service. From California to Texas, to North Carolina, this group of people have come together to help serve those in Antigua. I cannot wait to see what we can accomplish this week.
Thank you for your support and stay tuned for more updates!
Catherine
To support this team and their commitment to our patients visit https://donate.faithinpractice.org/team/373498