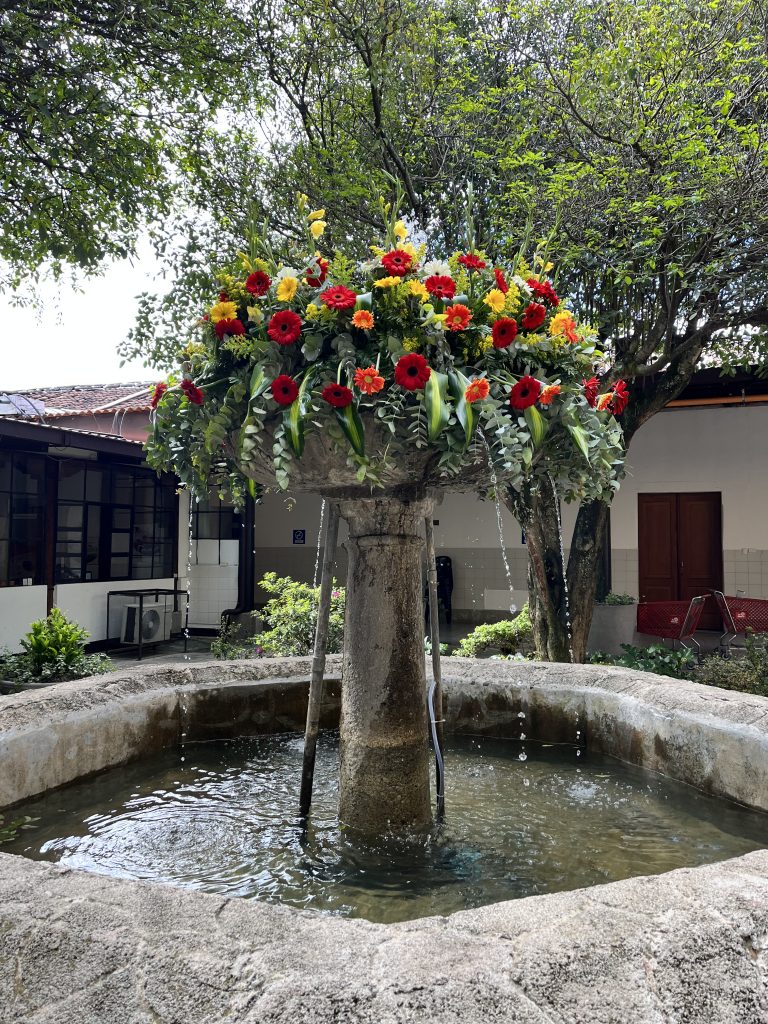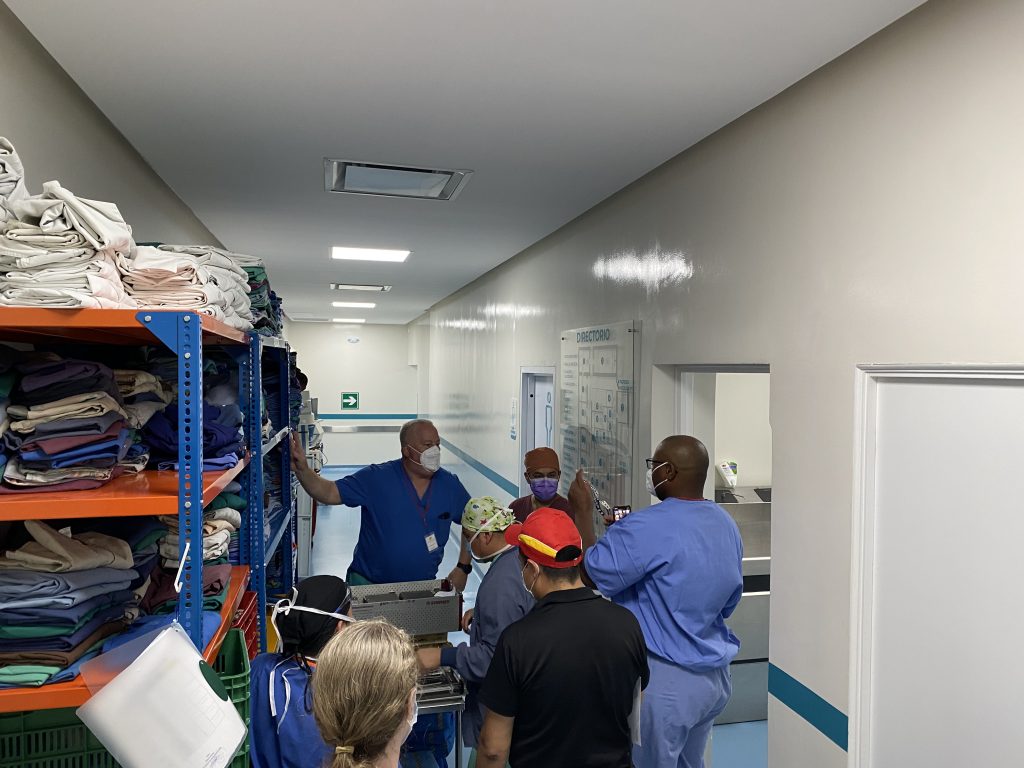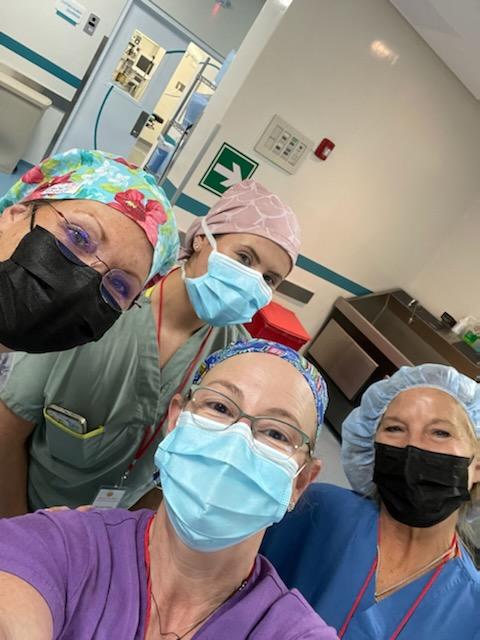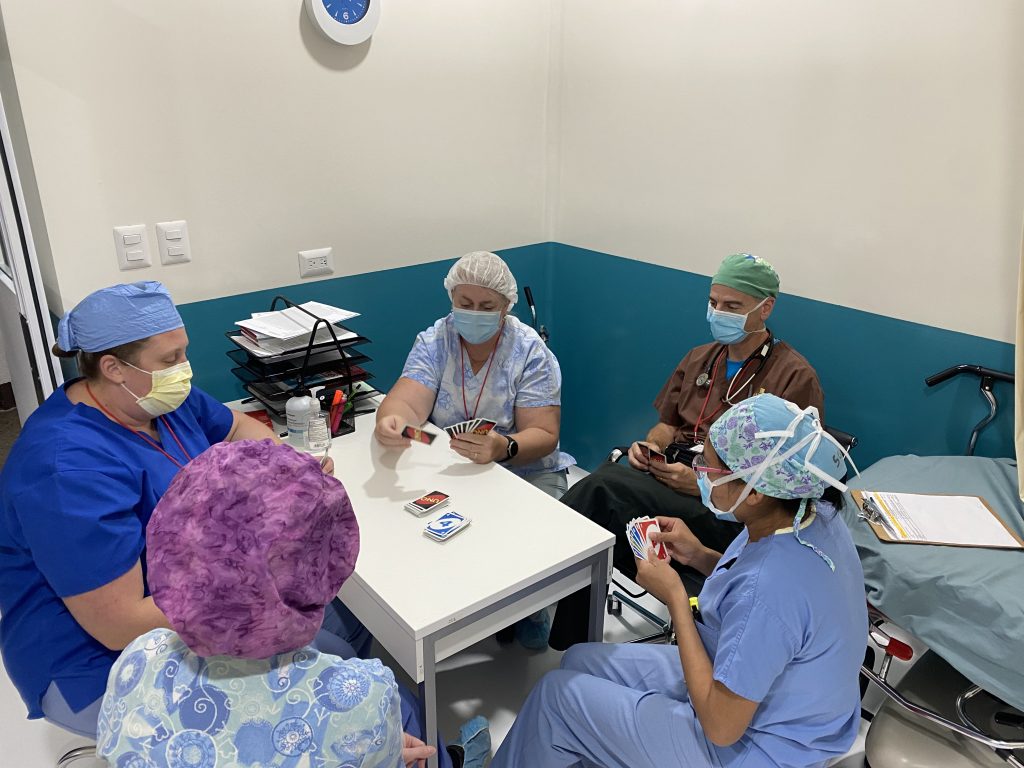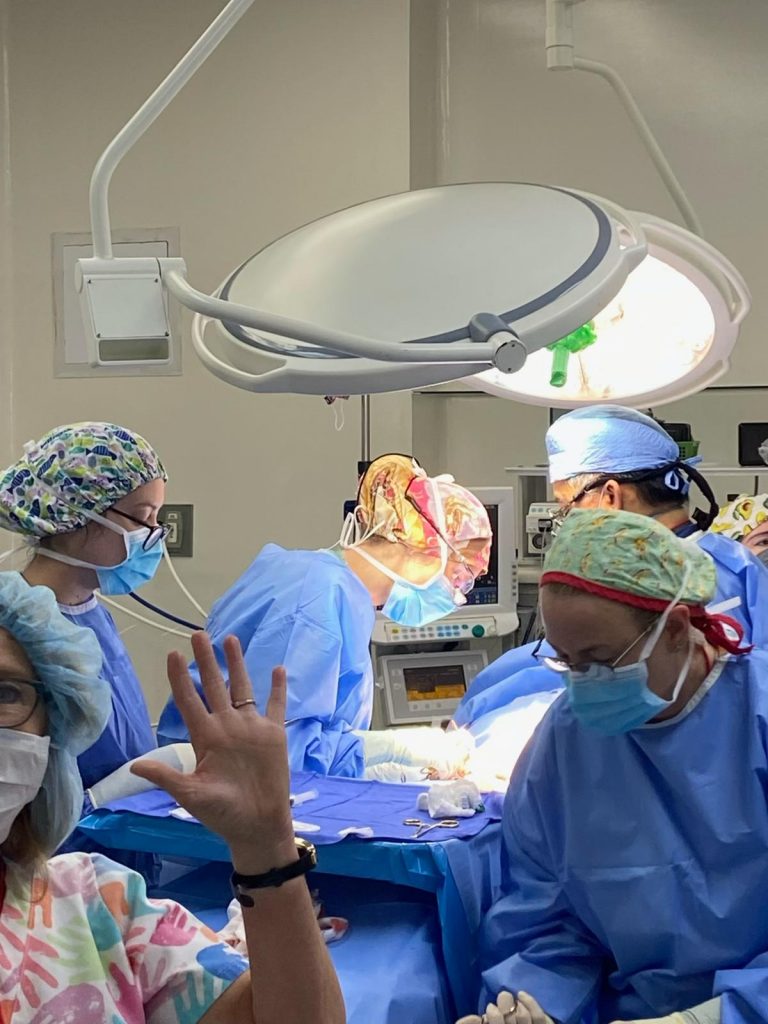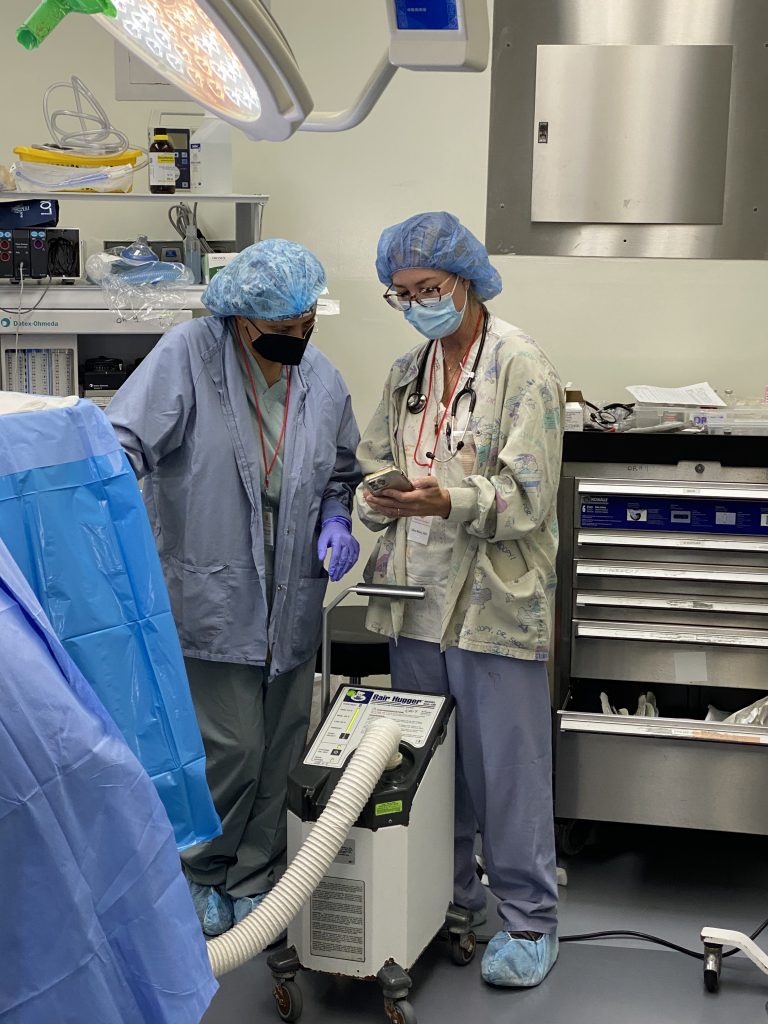 Today was a notably busy day, not only with patient procedures, but also due to a special event. The President of Guatemala came to the Obras Hospital and greeted the FIP medical staff and volunteers. This increased our anticipation as we started off the early morning at 8:00 am. The courtyard within the hospital was beautifully decorated with ornate flower arrangements. Then, the hospital came alive with the bustle of arriving patients and our medical teams getting ready to start their procedures.
The morning started off slow, but once the afternoon hit, there was a bunch of activity which continued until 7 pm. However, the positivity was high as nurses waited for patients to arrive after surgery in recovery. Everyone was very supportive in continuing surgeries late to help as many people as we could. This drive allowed for the surgical teams to work safely and efficiently but still maintain smiles and positive attitudes.
This dedication reminded me of the morning devotional the team had led by Apryl and Daryl Scott. The giving up of ourselves and services for the greater good allowed for this wonderful team to be put together. With a variety of skills and knowledge from both new and veteran team members is significant in helping change the lives of families here in Antigua this week. No matter how small we may think our roles are, God is guiding us through it all helping those in need.
I was reminded of this when I spent the day with Dr. Ignacio's surgical team. Seeing the complete process of how patients start in the pre-operative room and then recovering post-anesthesia allowed me to see how the FIP medical groups overlapped. Each person had a role in the surgeries done today. Without the surgeons, nurses, anesthesiologists, interpreters, pharmacists, and many more, none of this would be possible.
It will be another early morning tomorrow; however, it will be a welcomed one. Wish the team luck for the second day of surgeries! Check back tomorrow for more updates.
Catherine
To support this team and their commitment to our patients visit https://donate.faithinpractice.org/team/373498