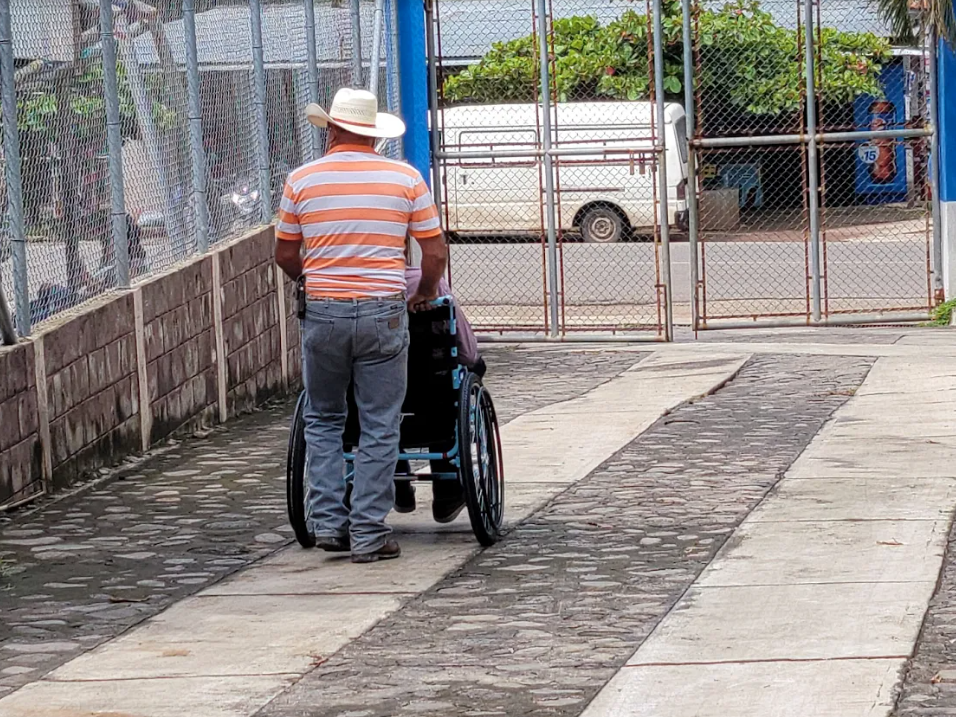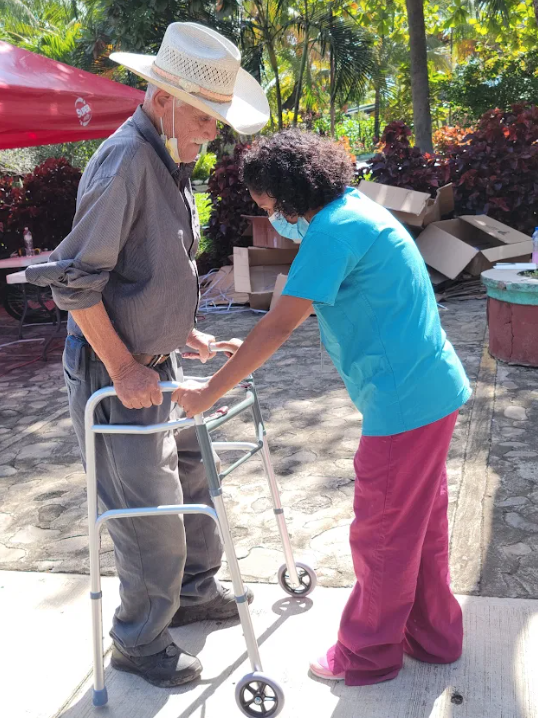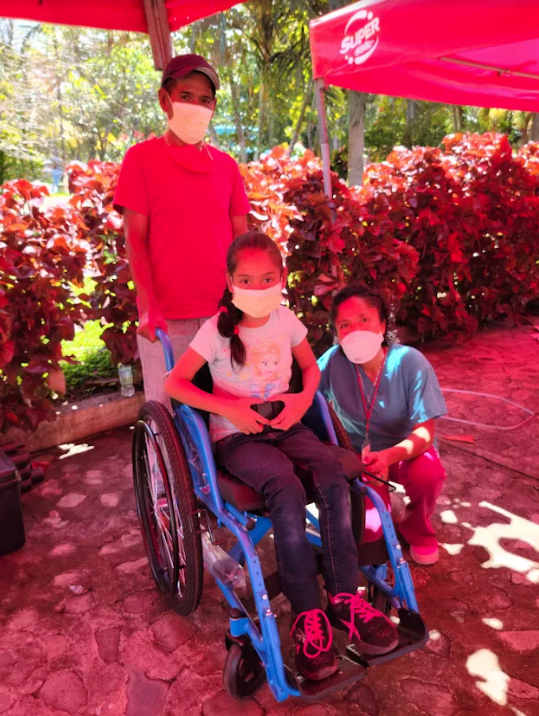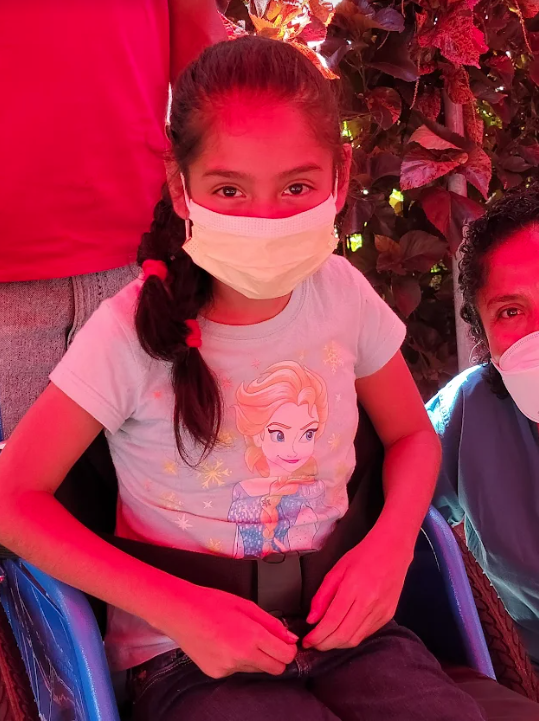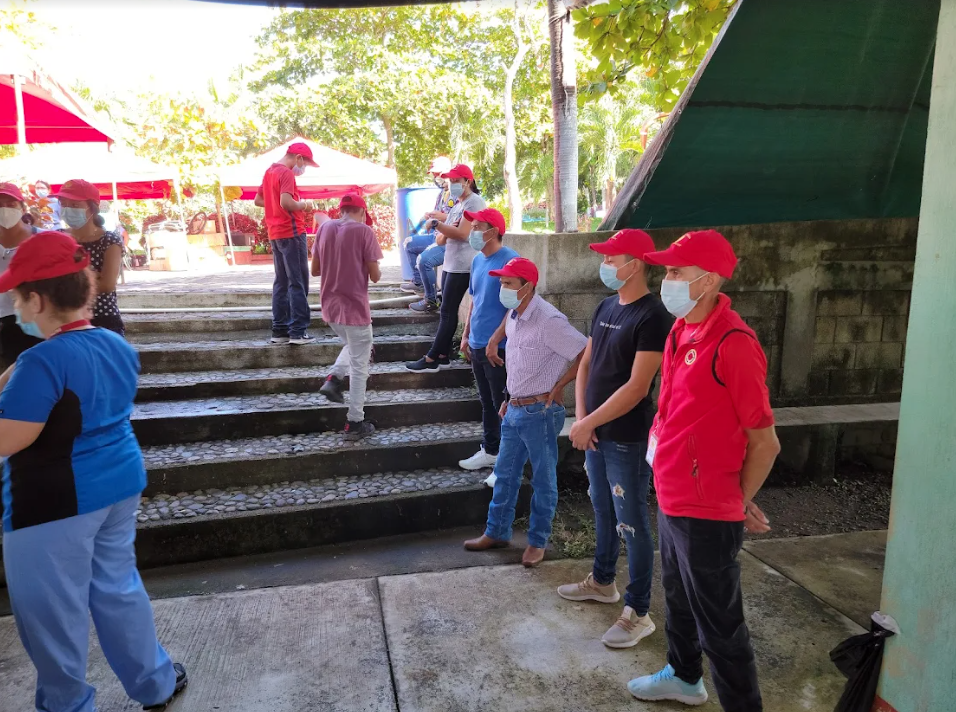 Team Wells started the day with a bus ride in a gentle rain back to the community center. Scot Gudger gave the devotional, setting the team up for a beautiful, outward focused day. He shared three of his favorite wheelchair stories, so dear to his heart, his Why for returning on these trips (This is his ninth service trip to Guatemala). He told the story of his first time with mobility before wheelchairs were as available as they are today. Near the end of the day, with one wheelchair left to give, an older woman was about to receive her wheelchair when a family with a young girl who also needed a chair showed up. The older woman selflessly gave her chair to the girl in need. She didn't hesitate. She gave with an open heart—the highest form of giving when you expect nothing in return. And the bonus to the older woman. Faith in Practice delivered her a chair eventually. That clinic day, Scot witnessed her kindness. It got under his skin in the best way, lit him from the inside out. It's brought him back year after year to be part of this team, to truly make a difference.
Everyone was busy from 8:00 am to 6 pm, with patients going to triage first, then seeing a provider in general medicine, gynecology, pediatrics, and mobility. Additionally, there's a pharmacy and lab, plus a portable ultra-sound machine. Providers saw all ages and made several referrals for surgery. The Red Hats, the local volunteers, kept the day smooth as glass by escorting patients and helping to keep the paperwork straight—all with smiles and kindness.
We all followed COVID-19 protocols with N95 masks and patients waiting in chairs six feet apart. Plus constant sanitizing! Doing our best to keep everyone safe.
The mobility clinic, staffed fully by local physical therapists, a wheelchair coordinator, wheelchair builders, and volunteers assembled chairs (They arrive flat in boxes and range in size from pediatric to XL) and carefully fit chairs to people. The chairs work for all sizes and can be adjusted for children as they grow.
Vianky received a new bright blue chair today. She's nine years old, an only child, and her papa brought her in. Her birthday is next month, and she told us there won't be friends to celebrate with her because she stopped going to school during COVID and lost her friends. When asked about birthday cake, she said, "Mama picks the flavor. And I like cake with strawberries." She also likes to eat duck so maybe duck will be on the birthday menu. We all wished her a happy birthday!
Her papa told us that she's going to have surgery on her tendons which are shortened. After the surgery, hopefully she'll walk again.
When asked what she likes to do for fun, she told us she likes to play with dolls.
Vianky is the girl pictured with the dark brains, smiling with her new cornflower blue wheelchair.
At every station of the clinic, heart-centered leaders provided health care and kind words. Every person is met with "Hello. How are you? My name is _________. What's yours?" While providers work efficiently, they also take their time, deeply listening. Sometimes the best medicine is a listening, tender heart, a kind smile. People wait hours to be seen and they are the true patient: able to accept or tolerate delays, problems, or suffering without becoming annoyed or anxious. Grace and kindness are felt in every nook of the clinic.
-Annie Gudger
To support this team and their commitment to our patients visit https://donate.faithinpractice.org/team/373440