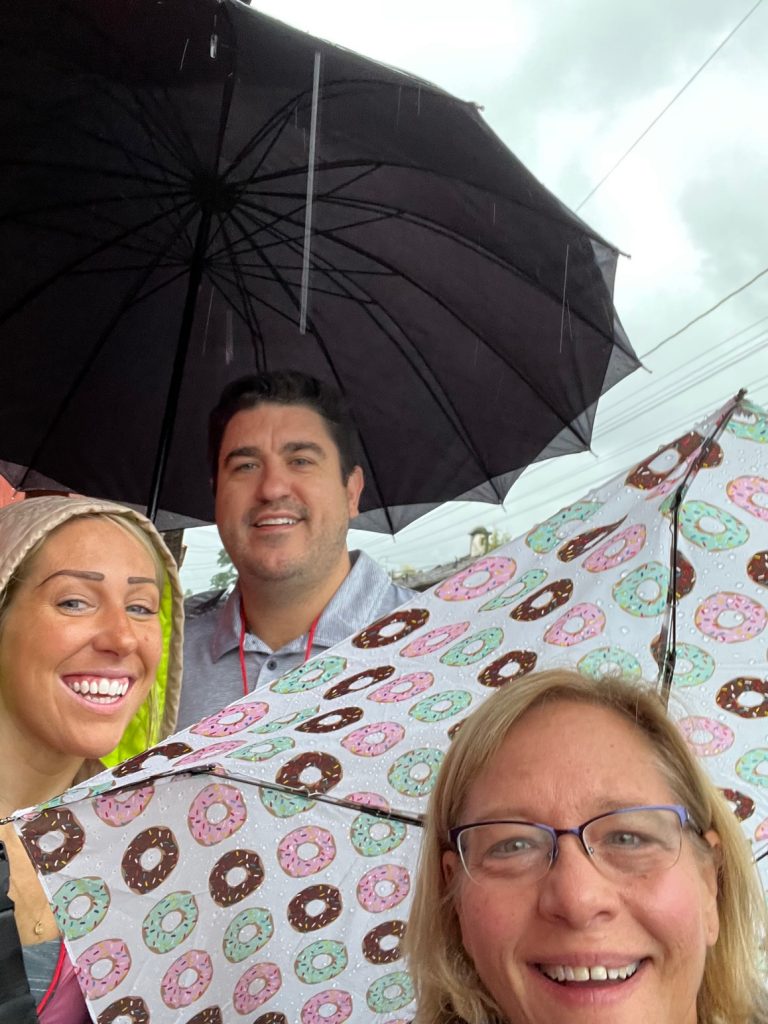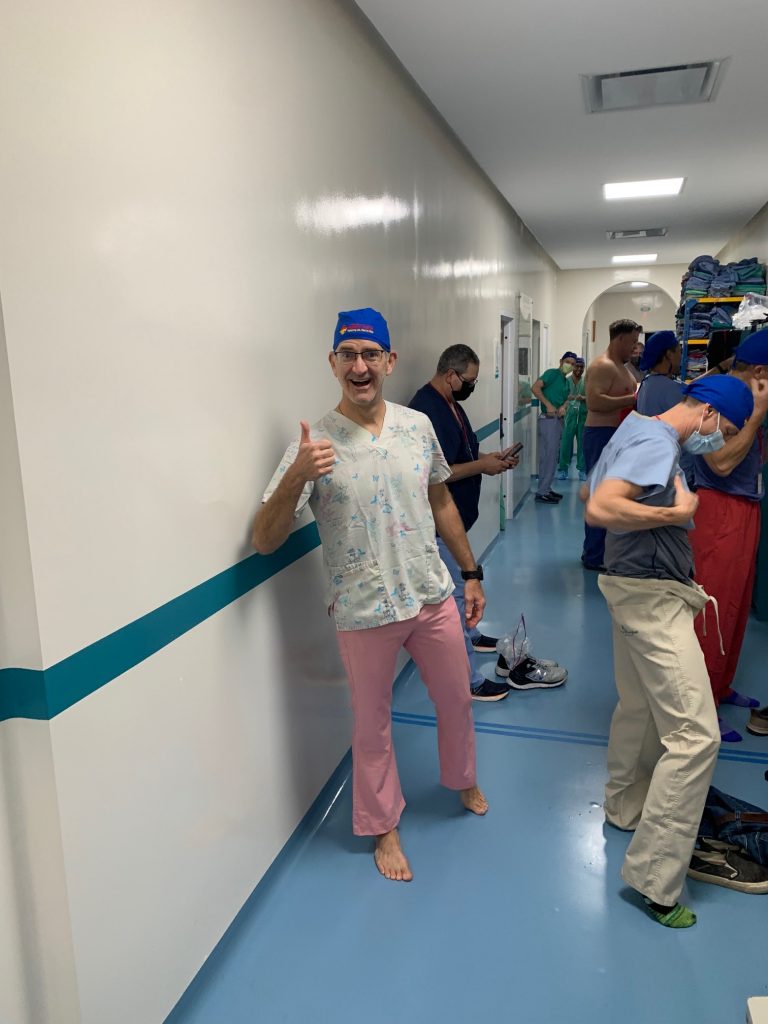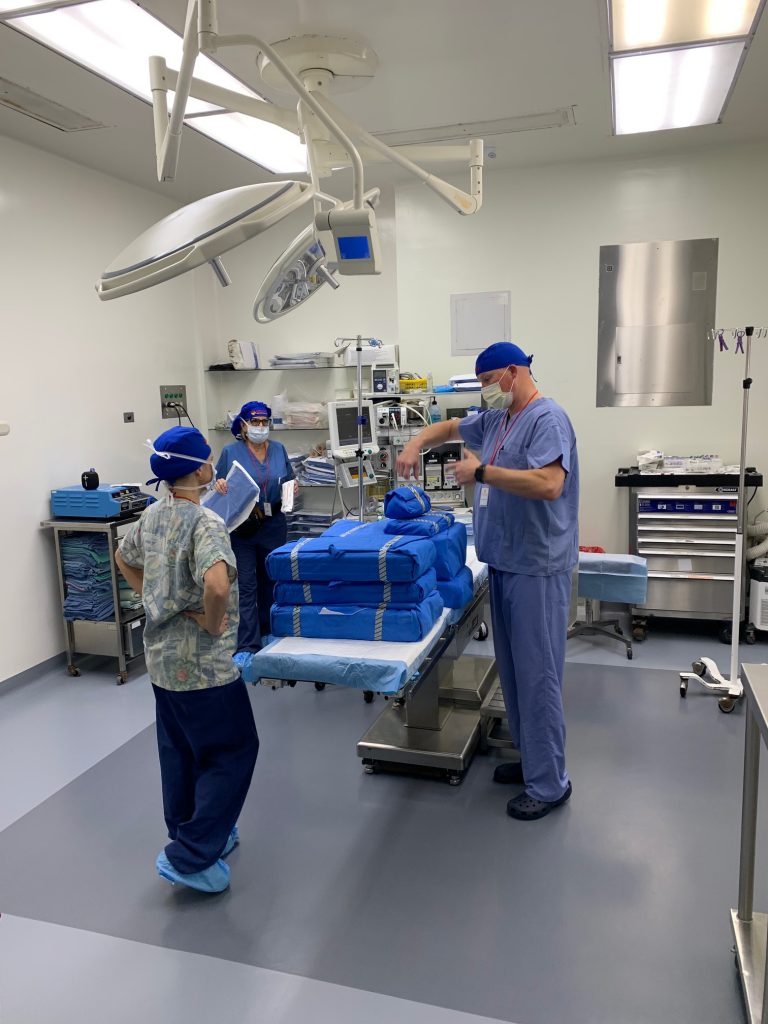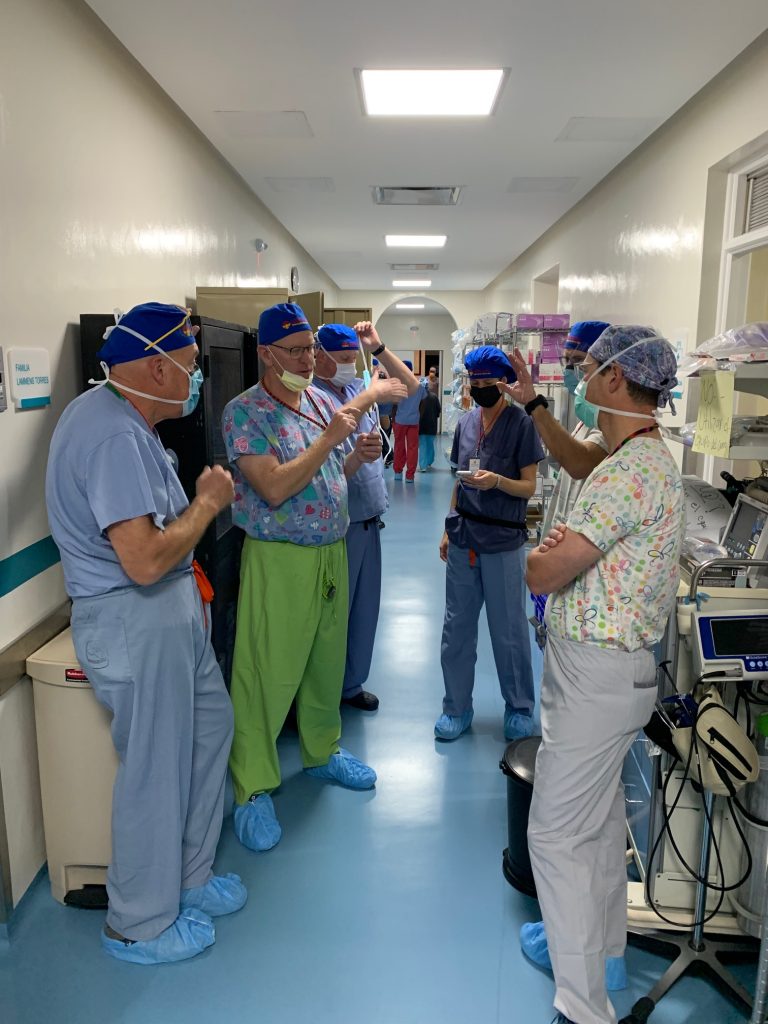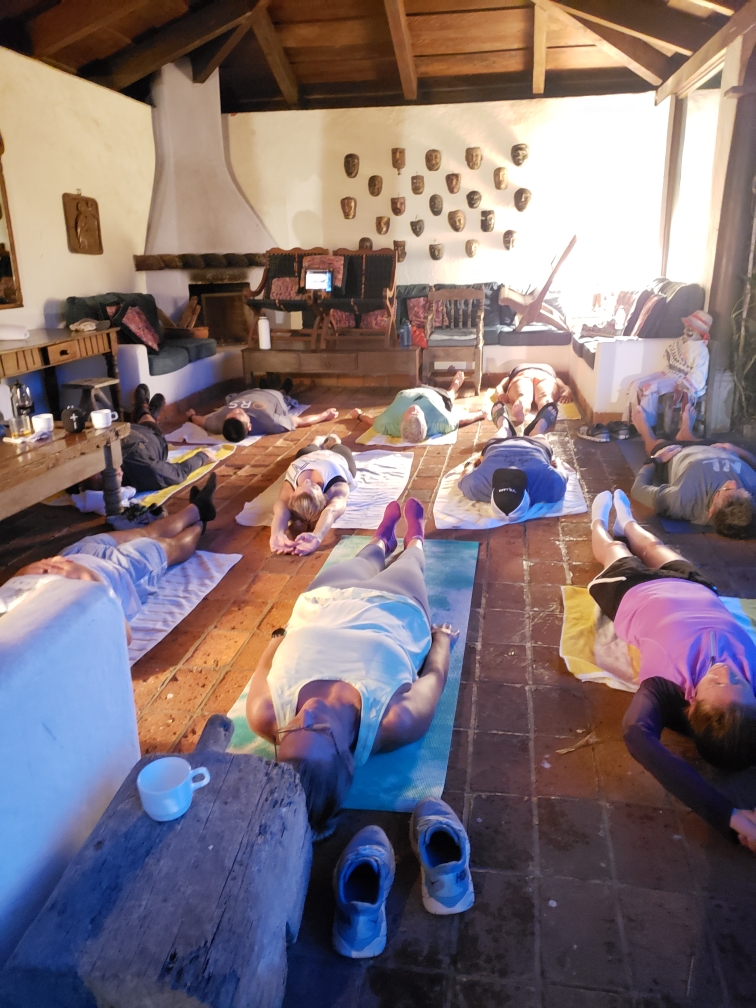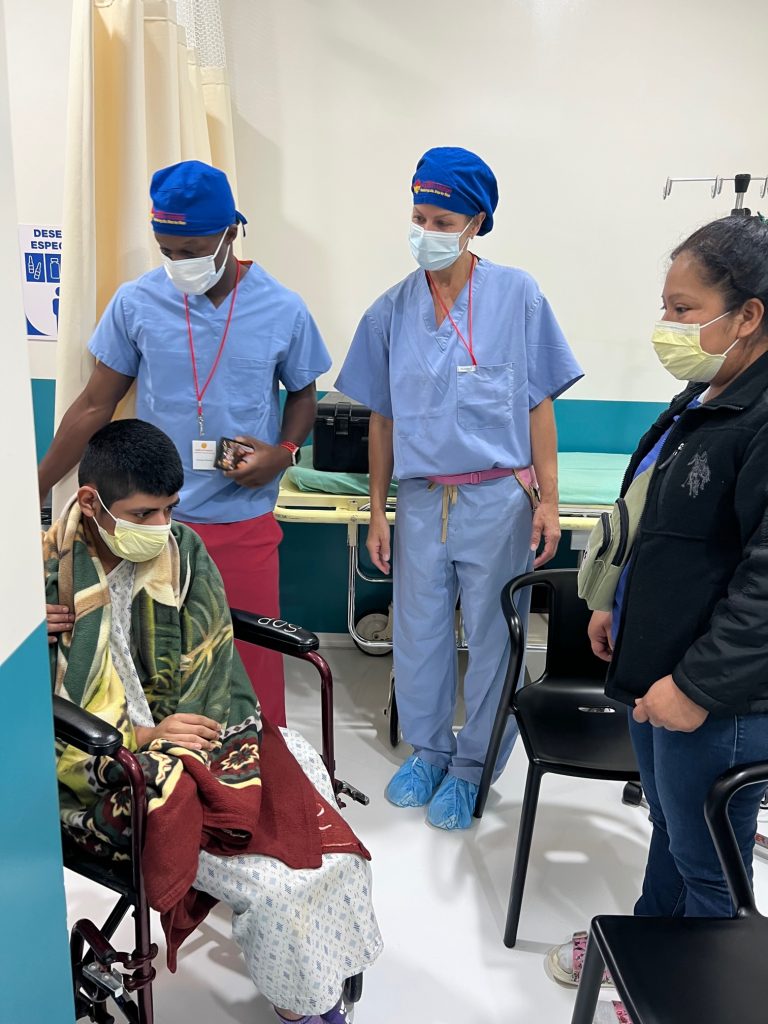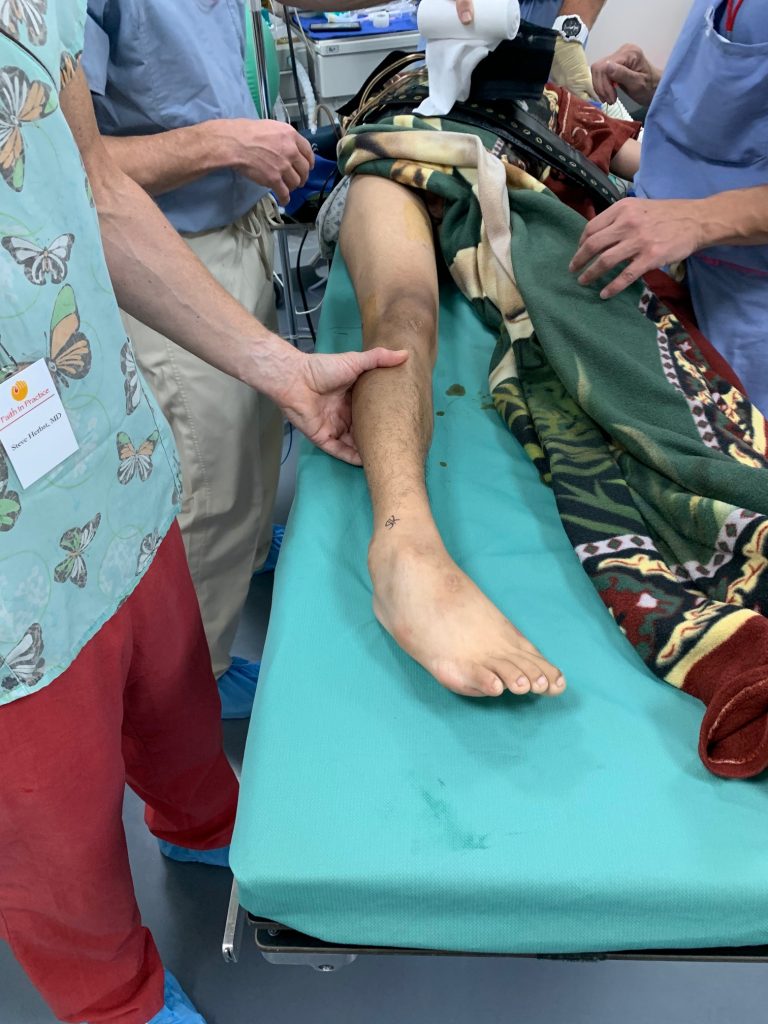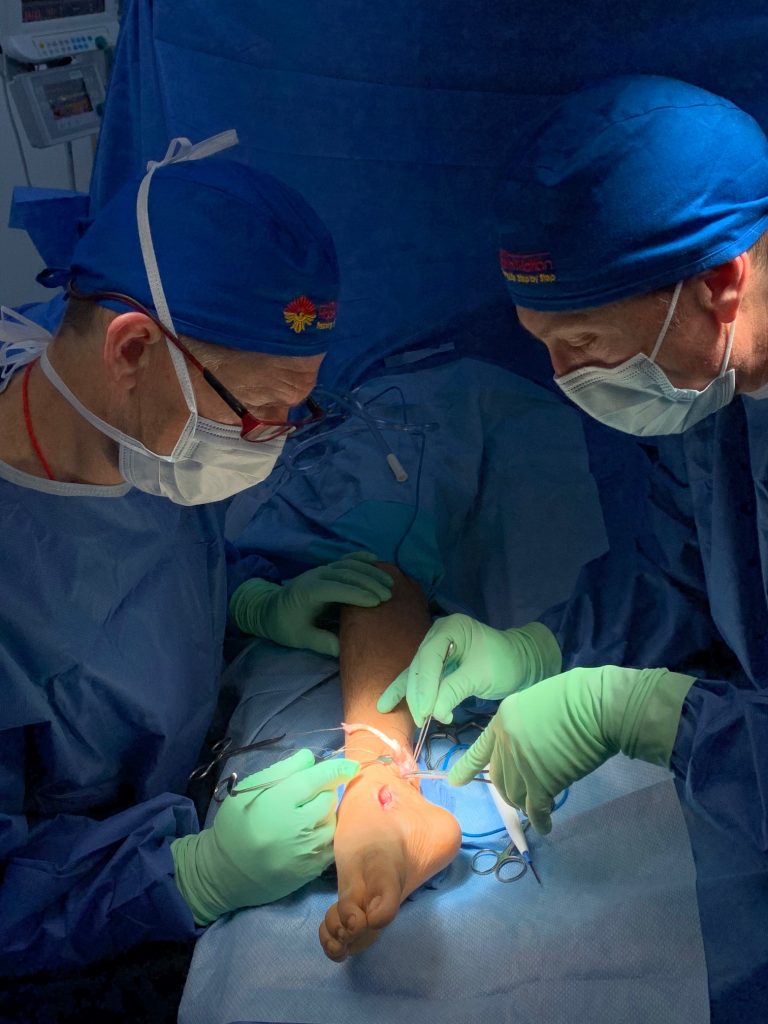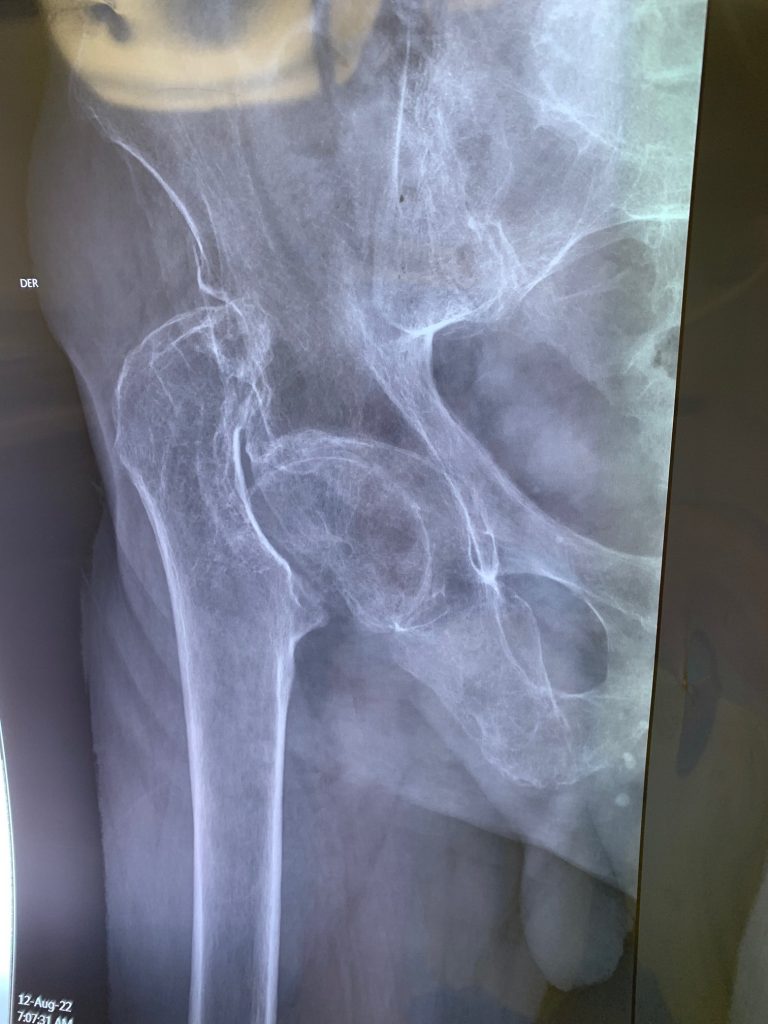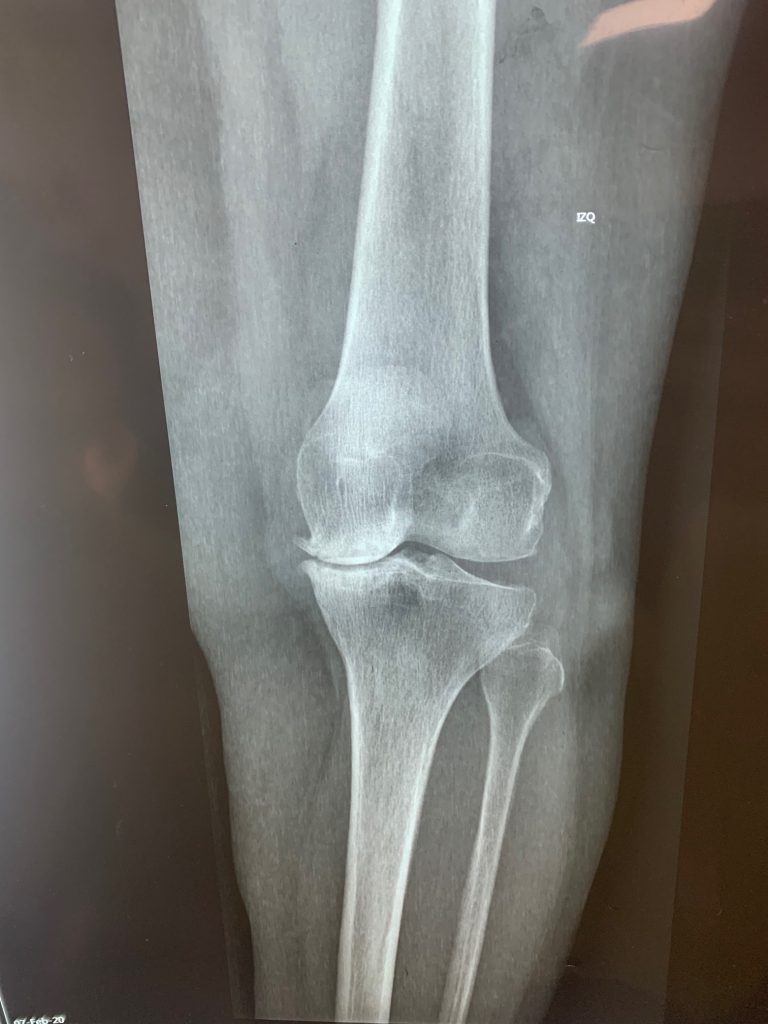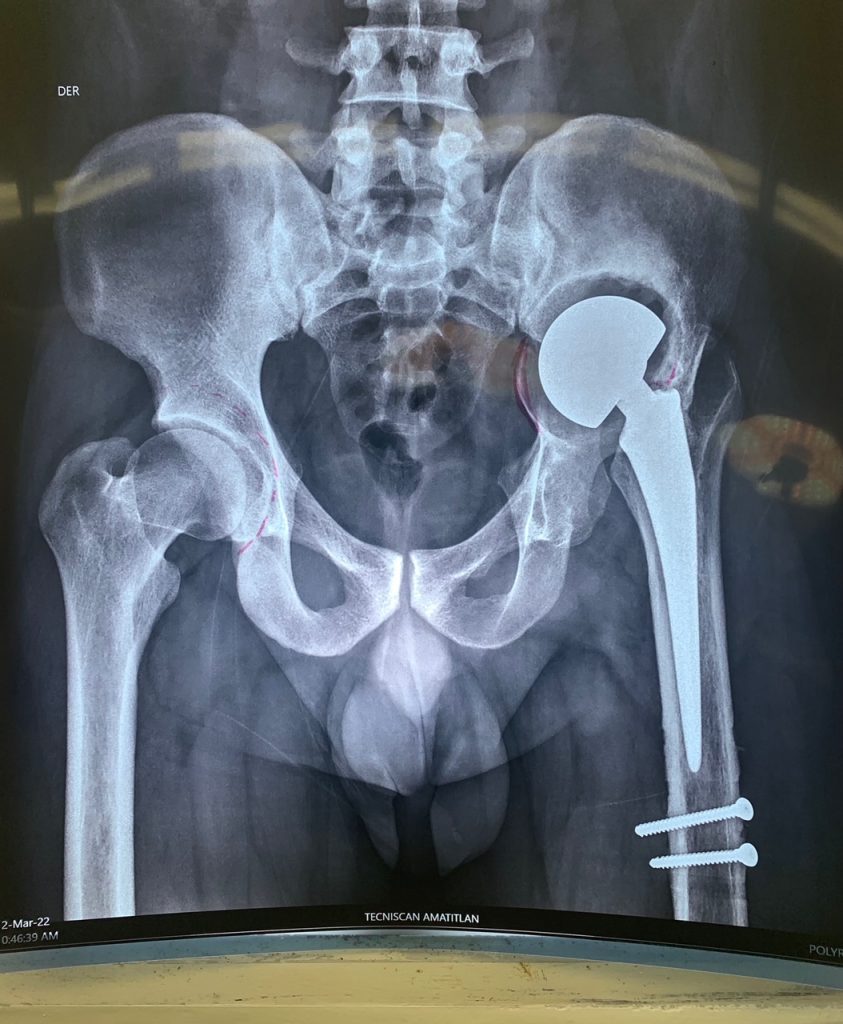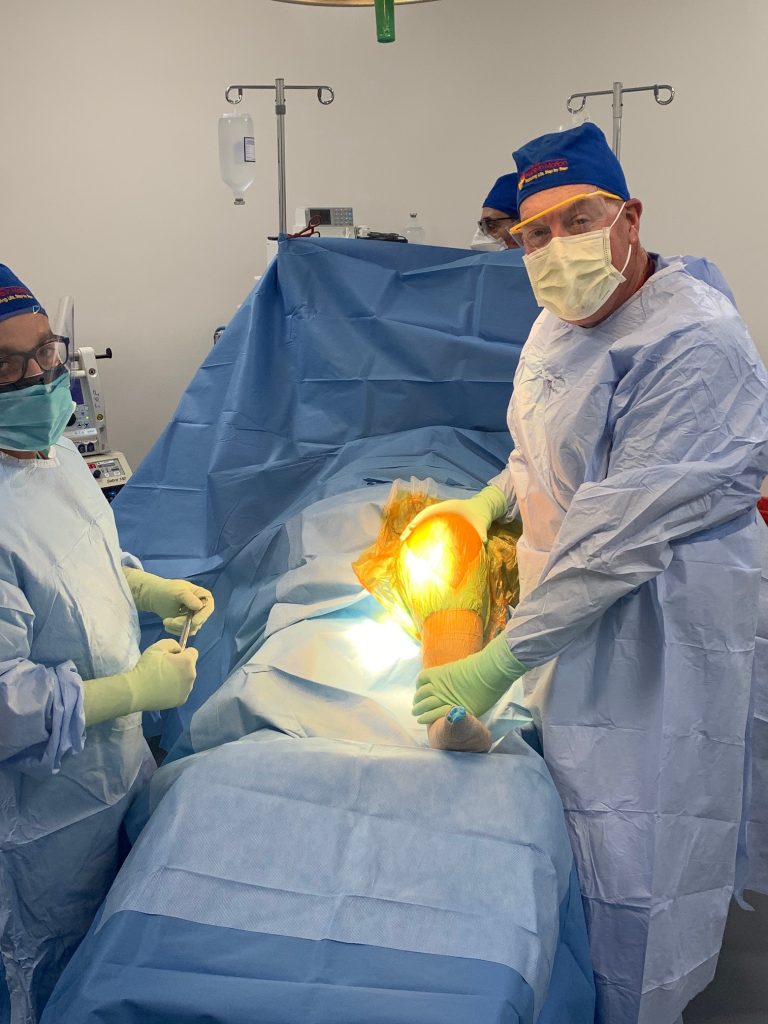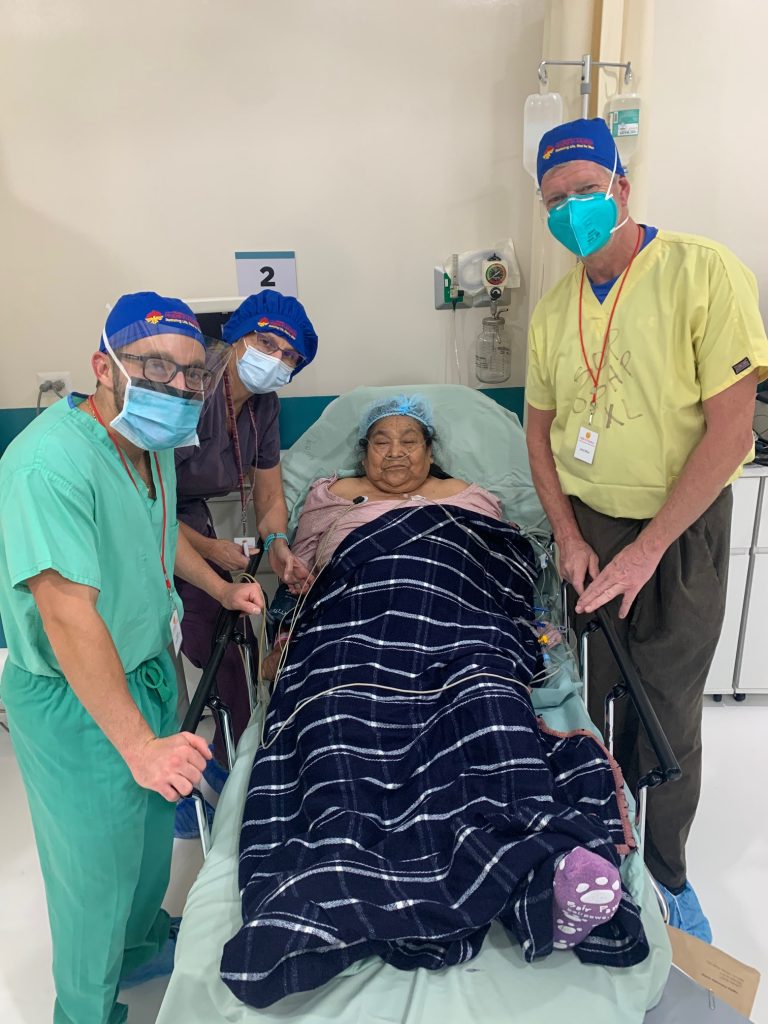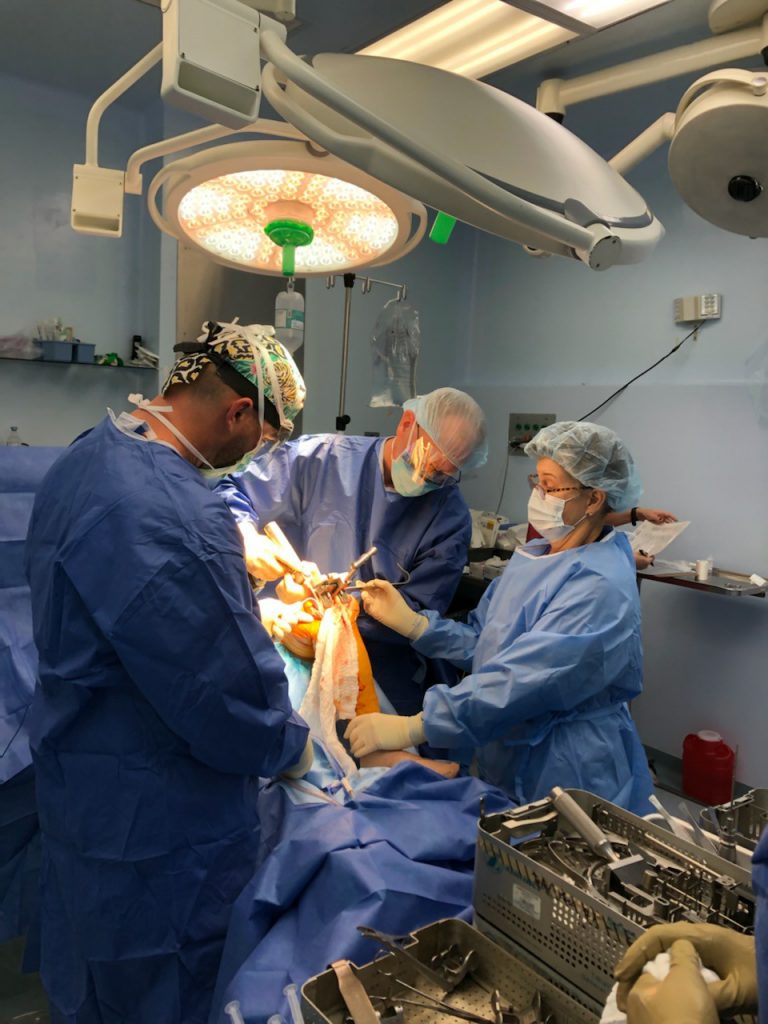 After all the preparation and anticipation, today was the day where patients were being surgically treated for their orthopedic conditions and general abdominal conditions. Patients and their families were anxious and excited to finally move forward with improving their health and mobility. This blog will take you through the course of the first day of surgery at Obras Sociales del Santo Hernando Pedro Hospital.
The day started with a portion of Team HIM doing yoga at 5:30 a.m. while taking cover from the rain from the dissipating tropical storm, Julia. After a hearty breakfast and a daily devotional, they embarked on a rainy walk to the hospital. Ironically, the same feelings of excitement and anxiousness were felt by the team to get started with the work they had traveled to Guatemala to do.
Four operating rooms were used at Obras with two rooms for Total Knee Replacements, one room for Total Hips and one room for foot and ankle procedures along with a portion of the day for general surgery in one room. Each room had the right personnel, the right equipment and the right spirit to deliver the best care possible to improve the lives of the patients that were treated. Final checks were made in the pre-op area where the patients and their families were comforted with prayer and words of assurance. After surgery they were transported to the post-anesthesia care unit while they regained their whereabouts and were greeted with smiles and encouragement. Shortly thereafter they went to their hospital beds to spend the night and continue their recovery.
All the while during the day, the "behind the scenes" crew kept the operation running smoothly by cleaning and sterilizing the instruments, taking stock of the items that were implanted and replenishing them for the remainder of the mission. The amount of effort and coordination to carry out a mission of this magnitude is truly amazing. Each patient and their family continued to show sincere gratitude and each member of Team HIM is truly honored to serve these Guatemalan people in need with the best of their abilities.
As some patients move through the remainder of their treatment and physical therapy, I hope to bring you some specific patient examples of their background, what brought them to Antigua and how their lives have and will change as a result of this mission. Three more days of surgery are scheduled, and each day will bring new and wonderful challenges.
Respectfully Submitted.
John White
To support this team and their commitment to our patients visit: