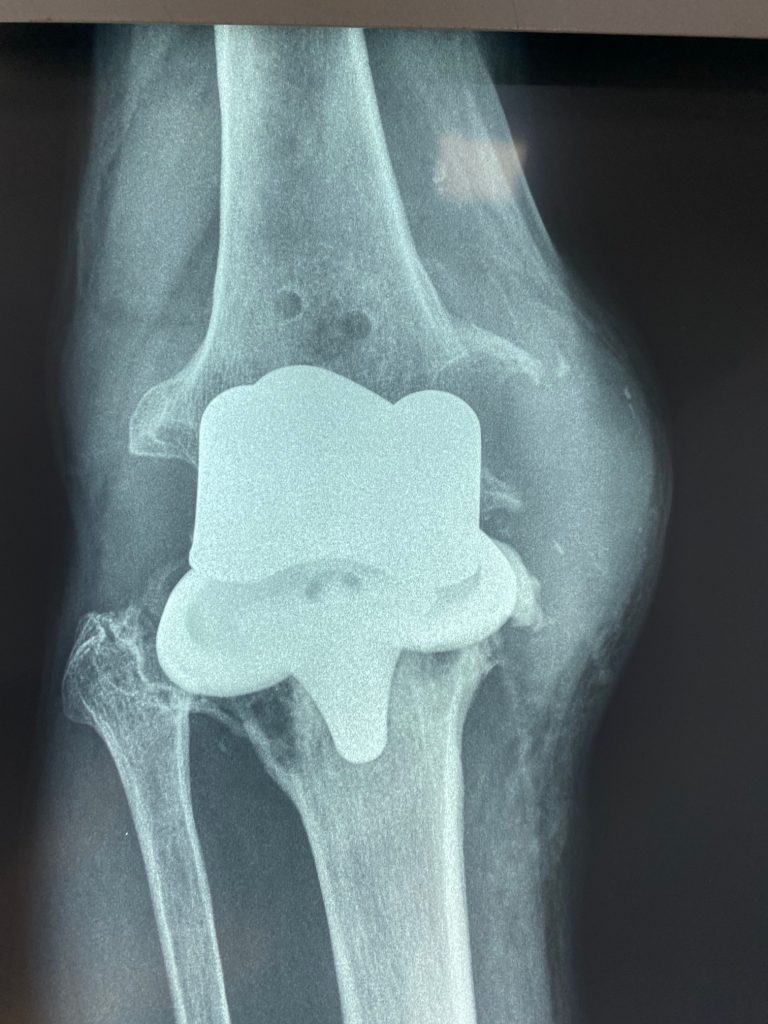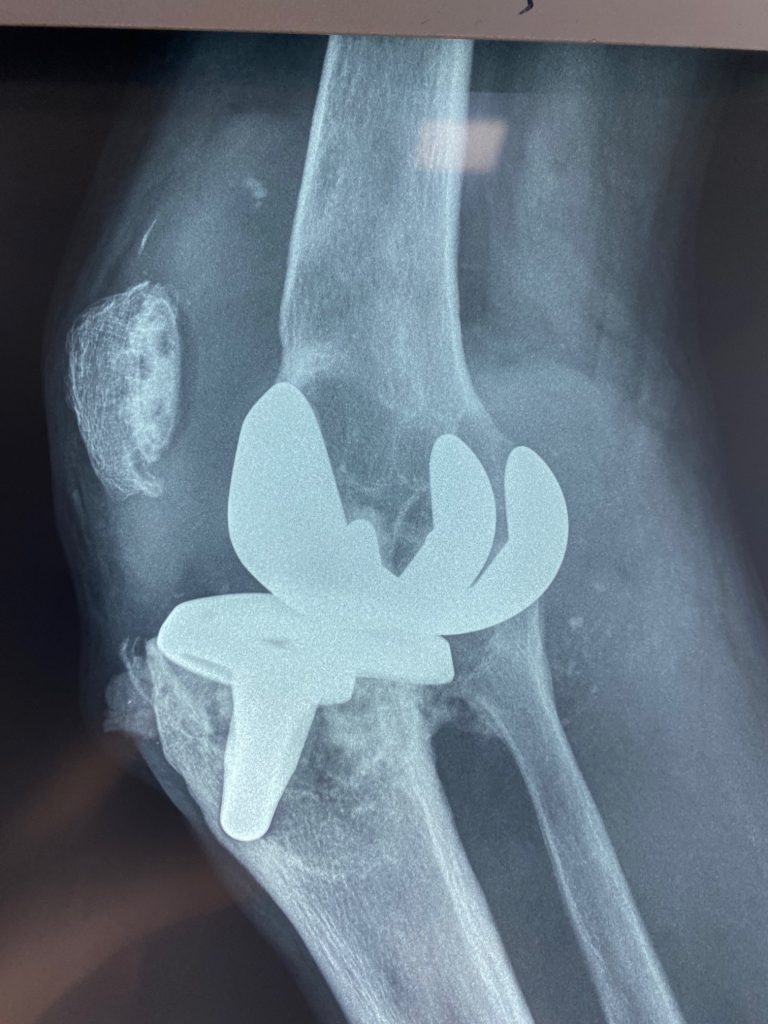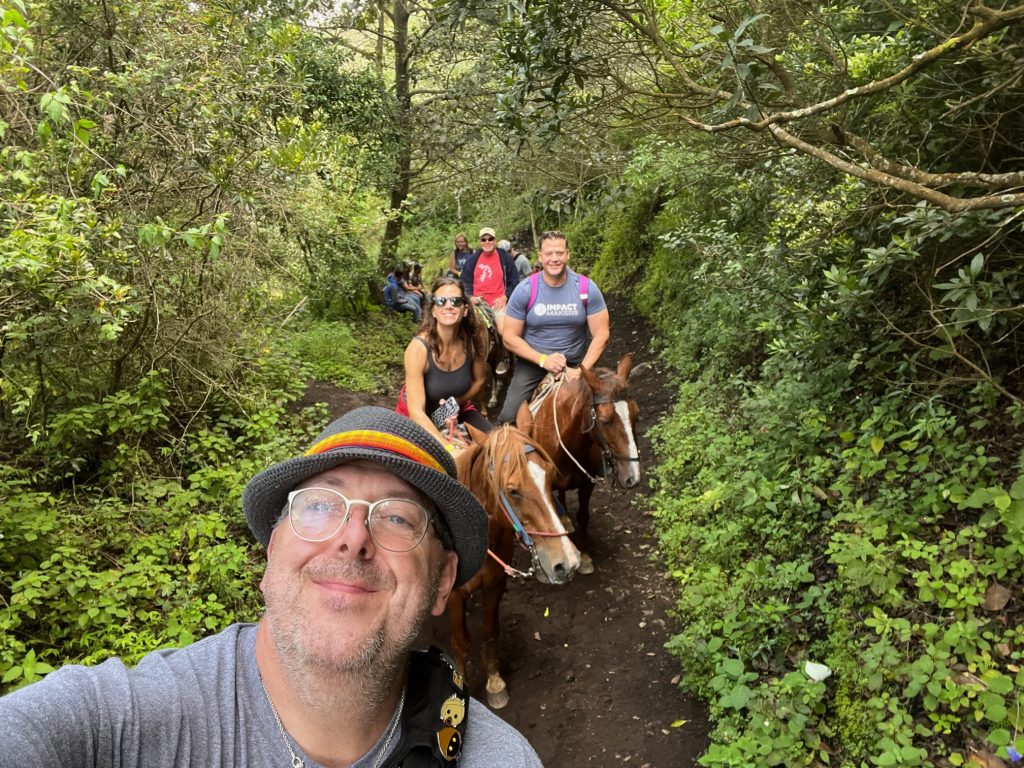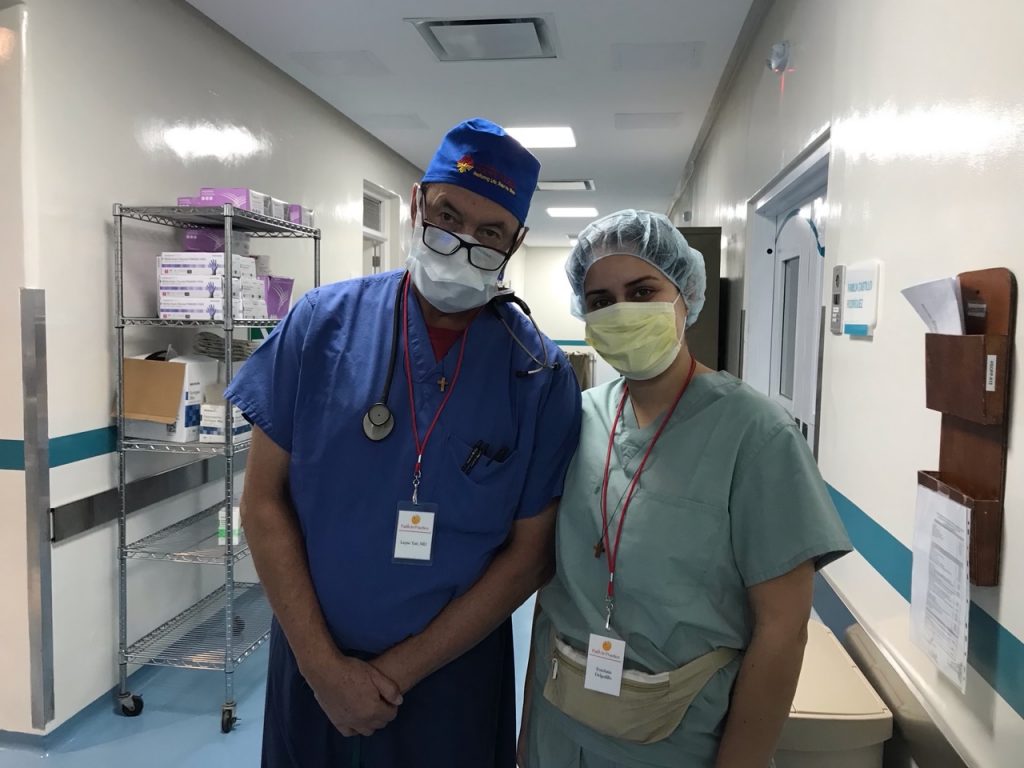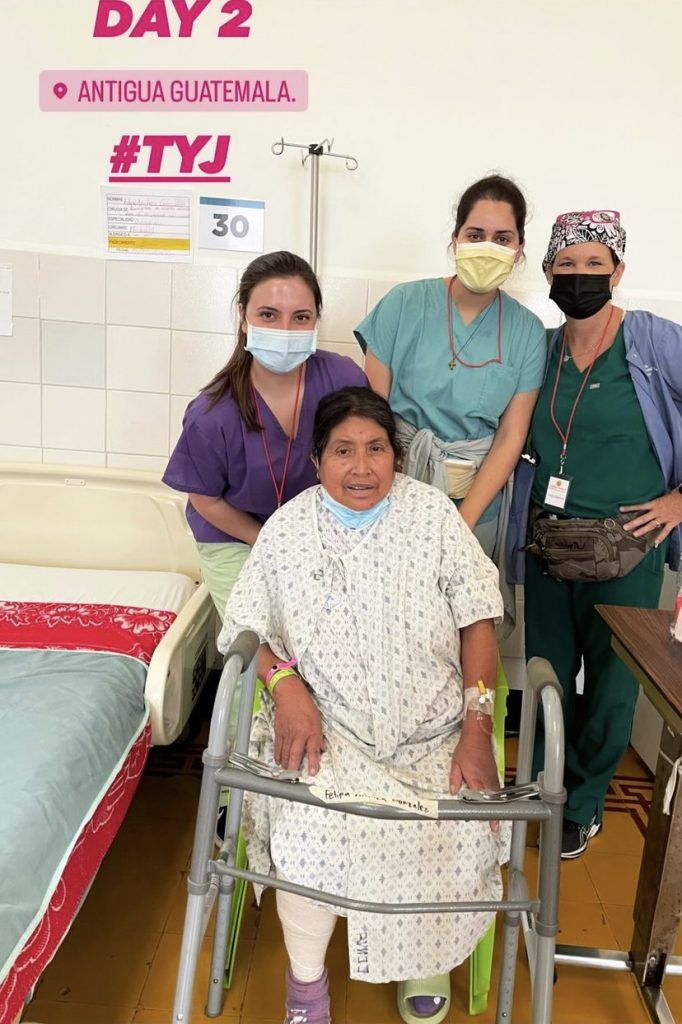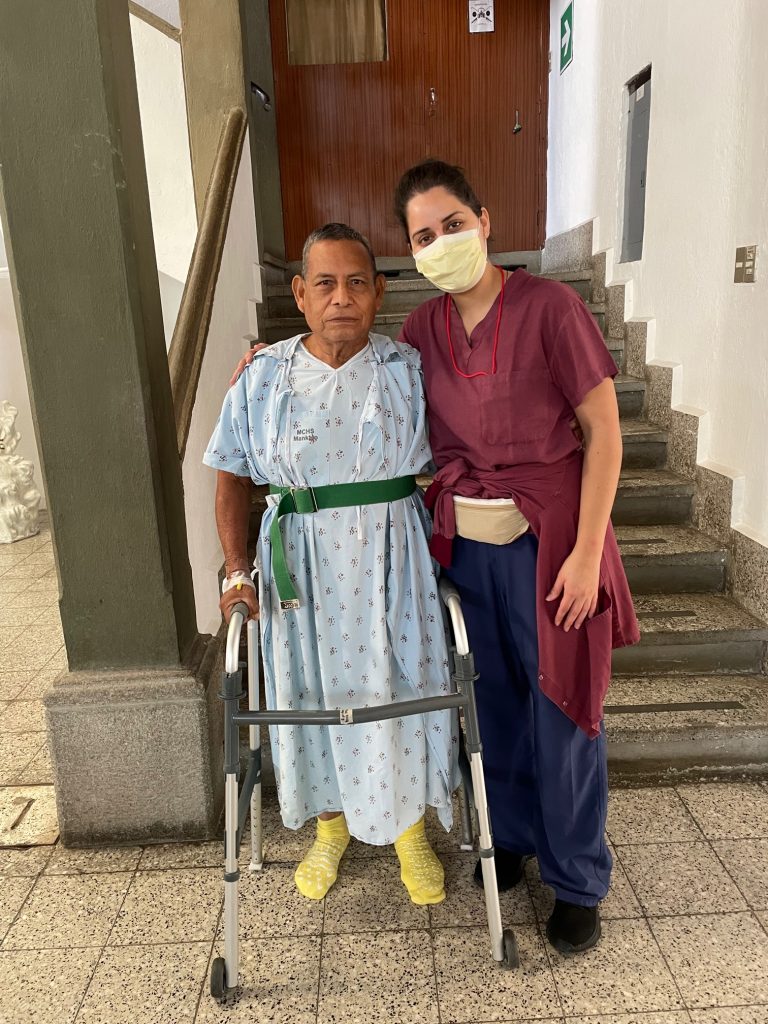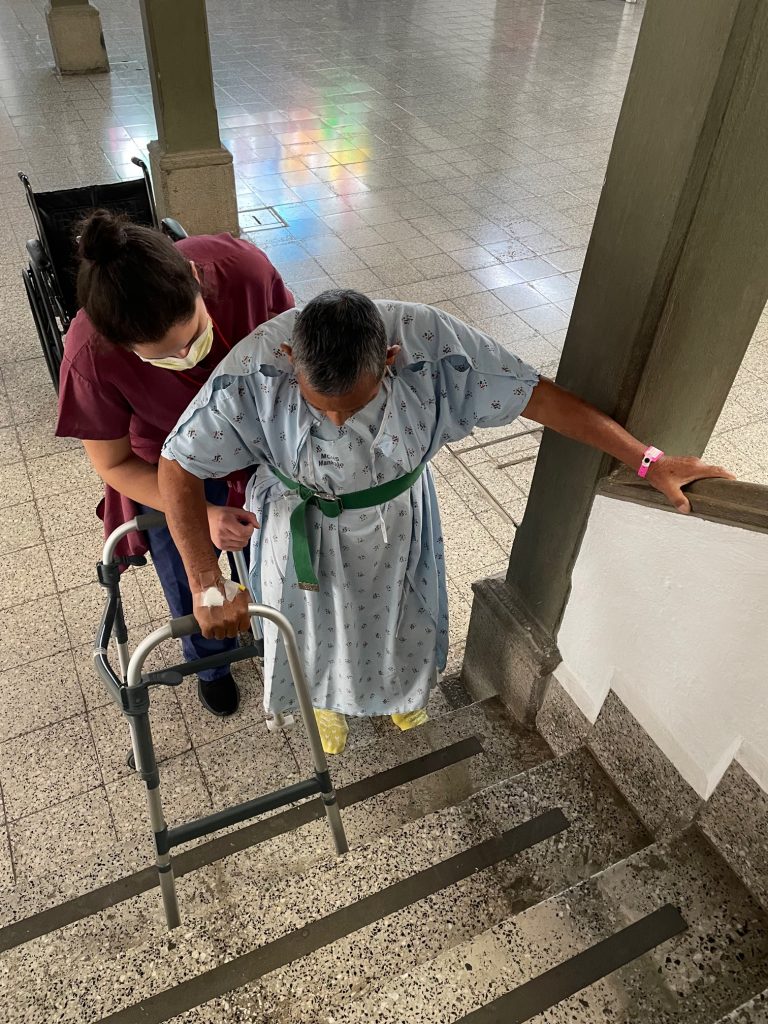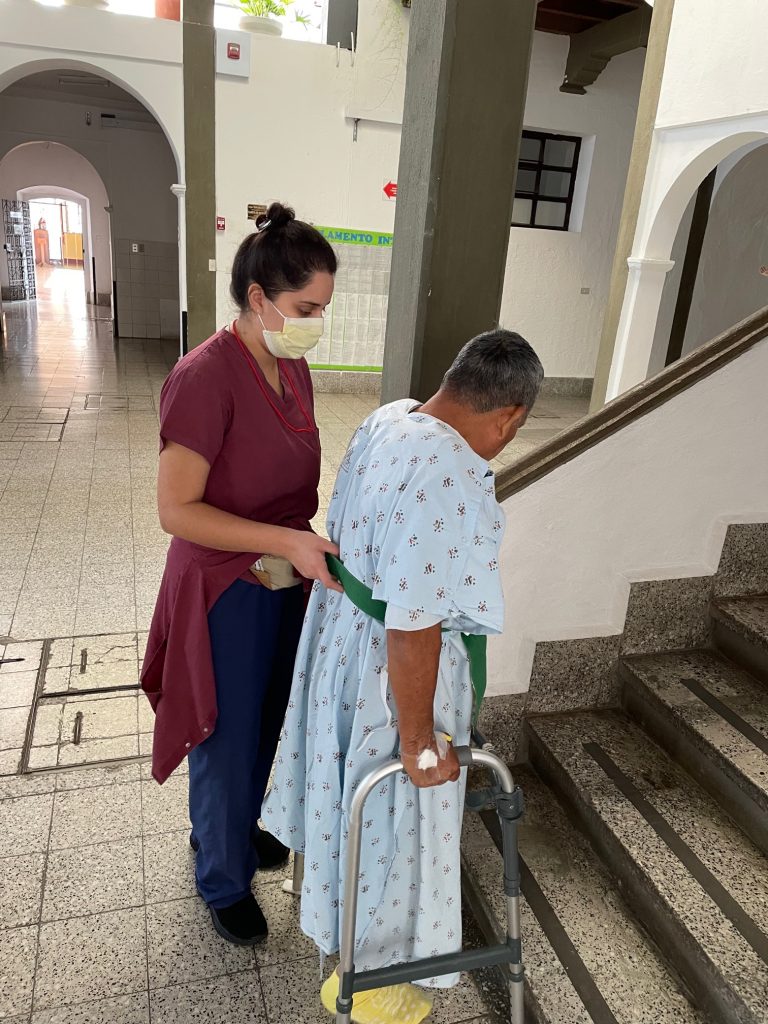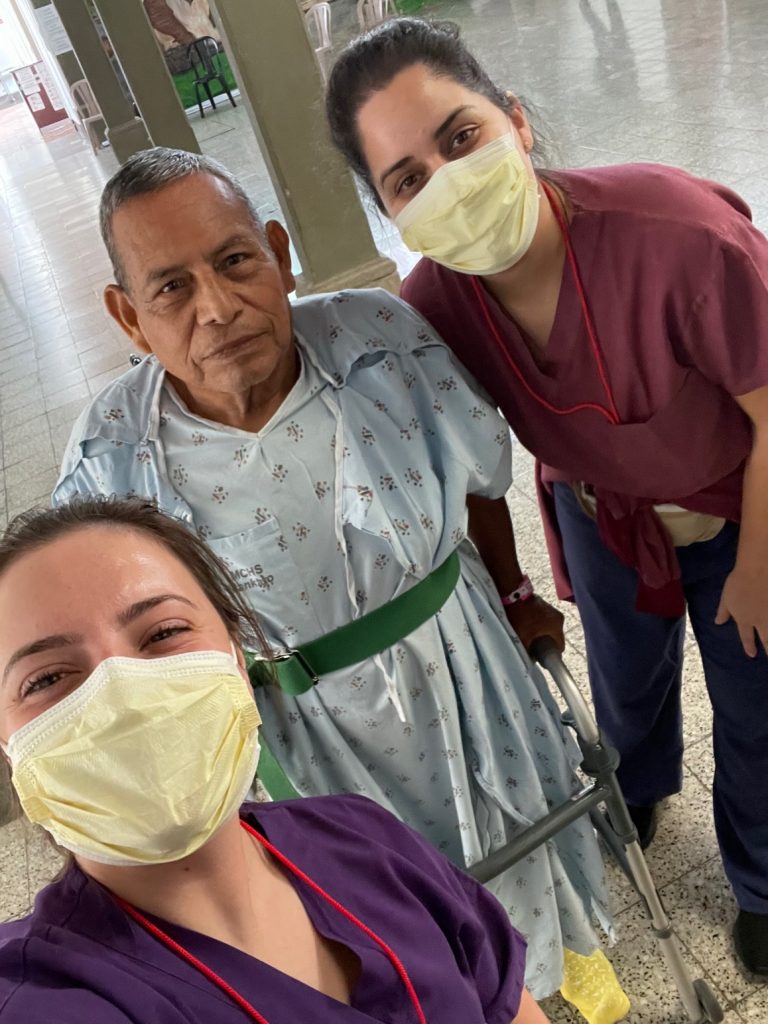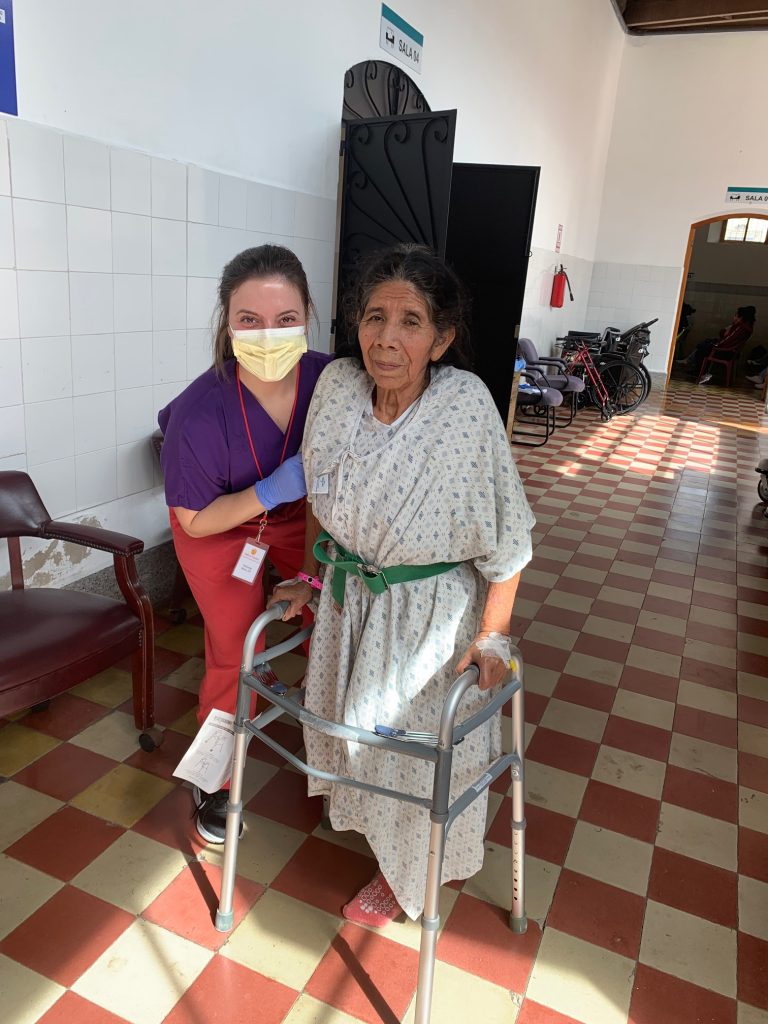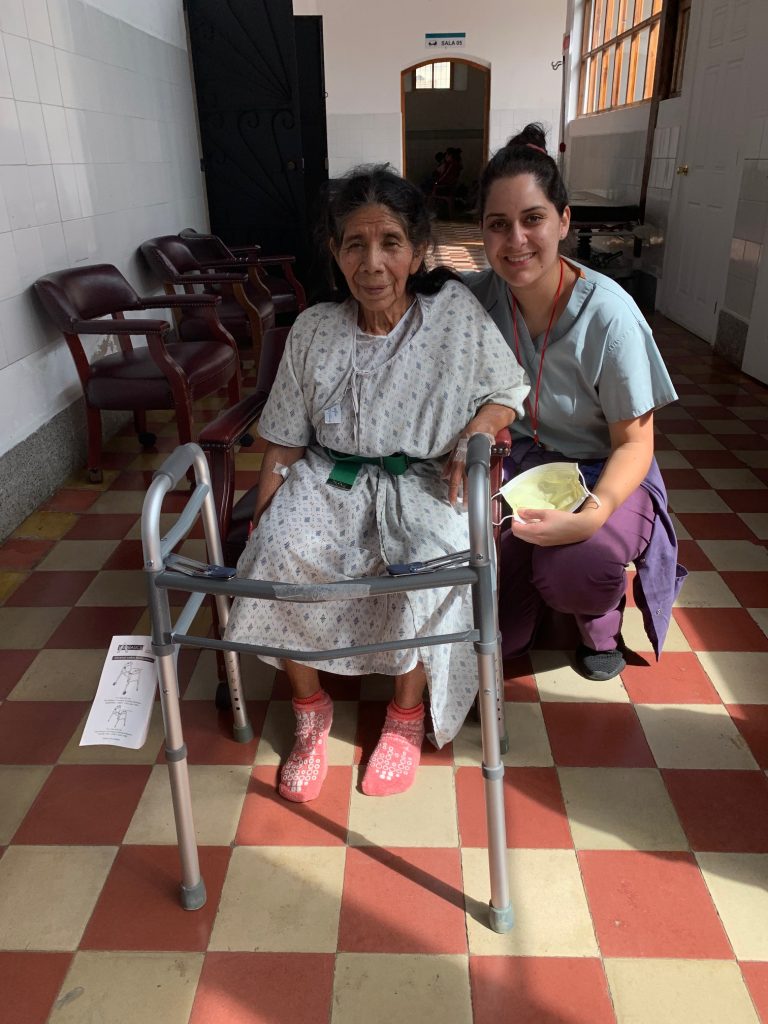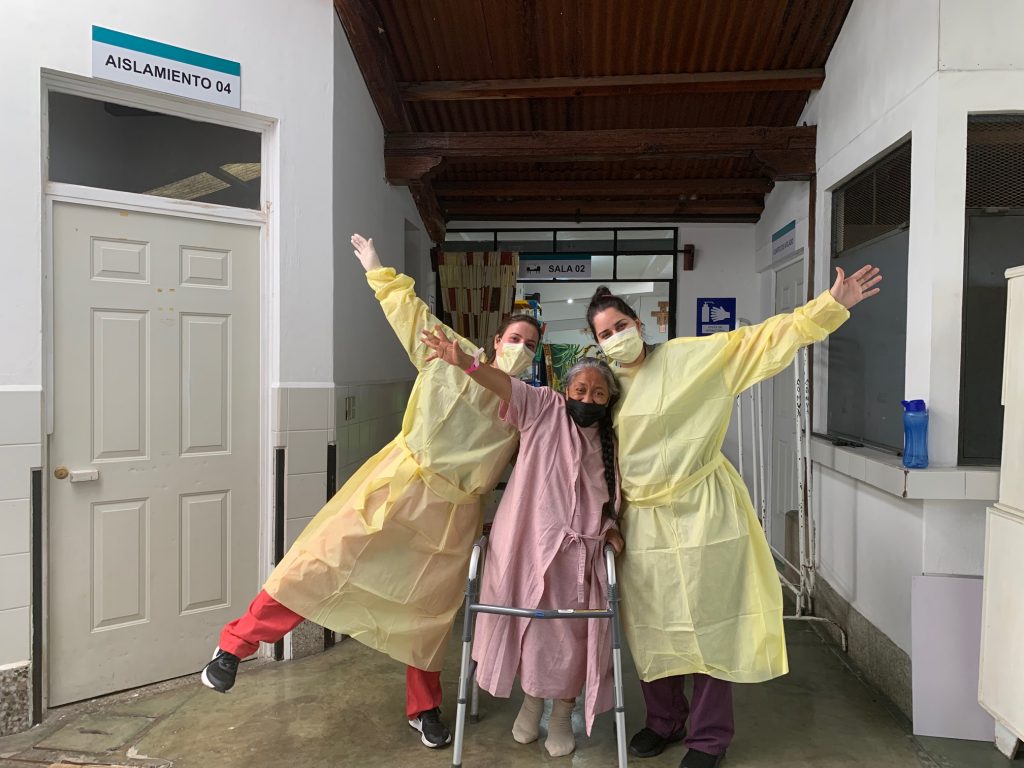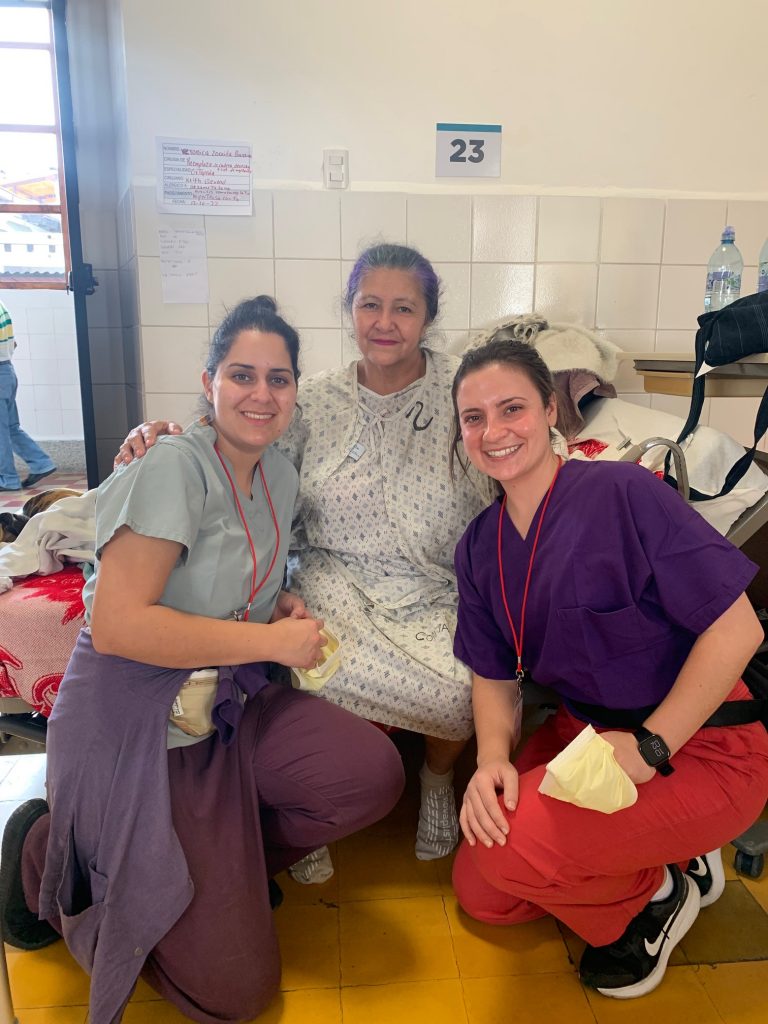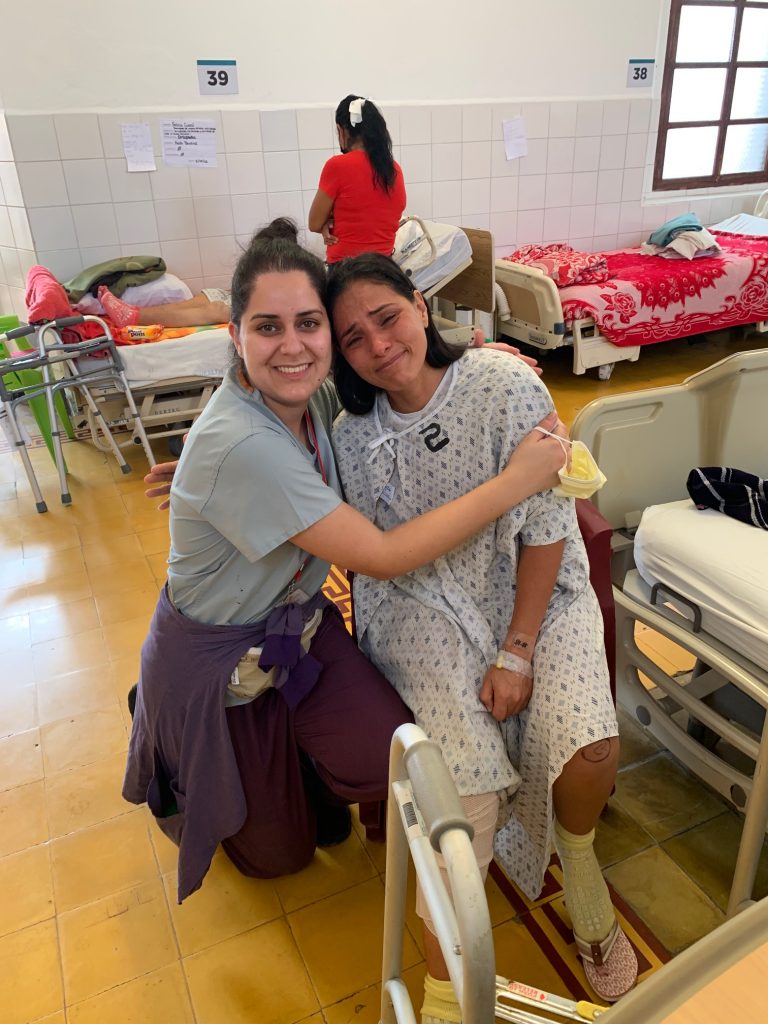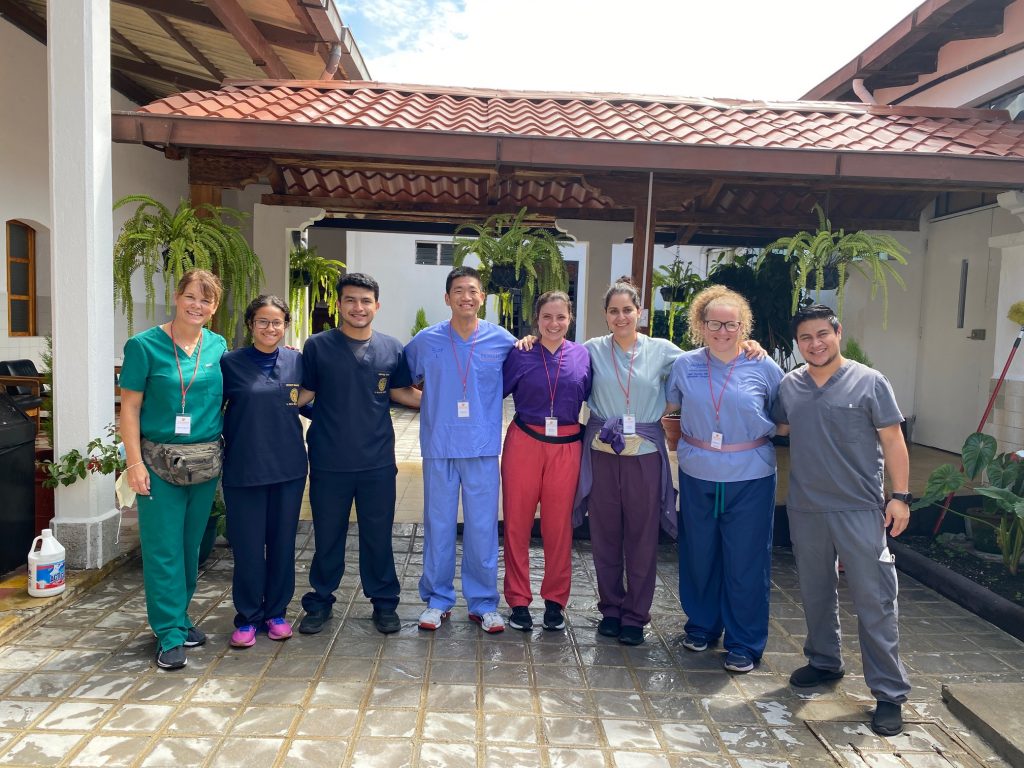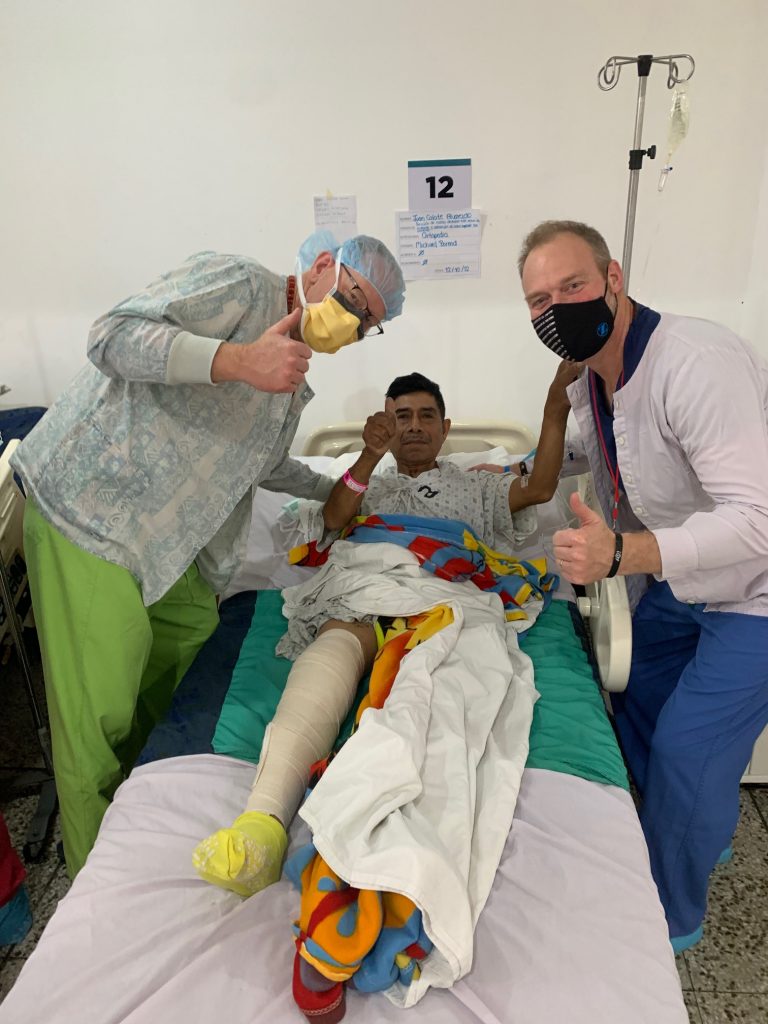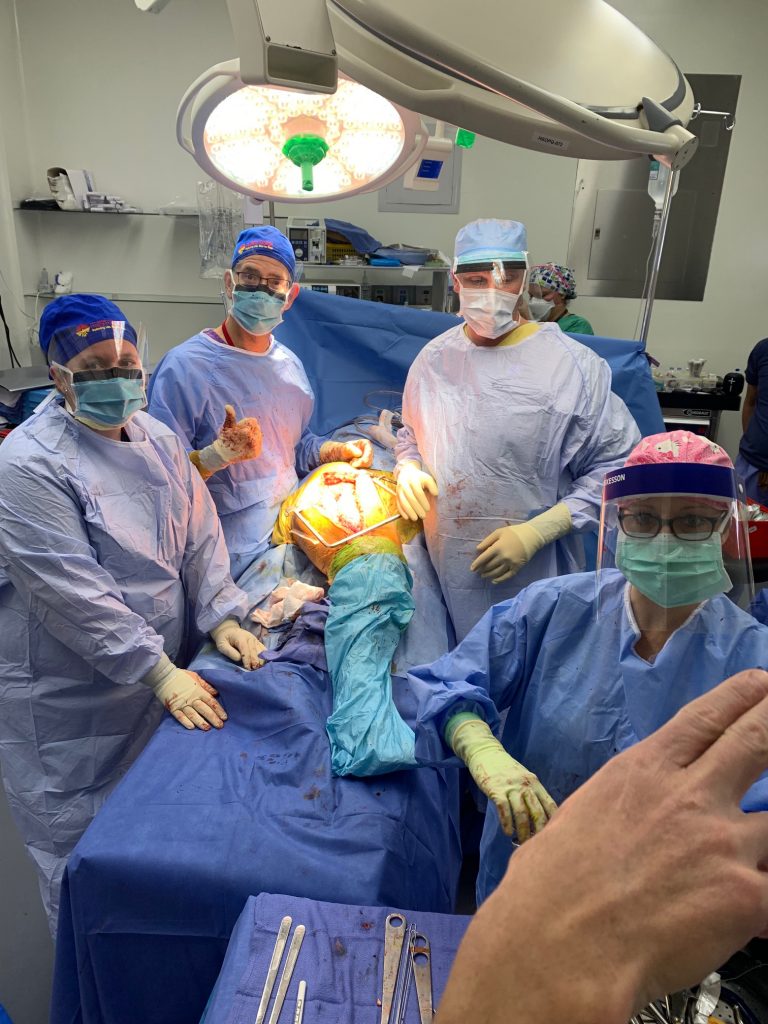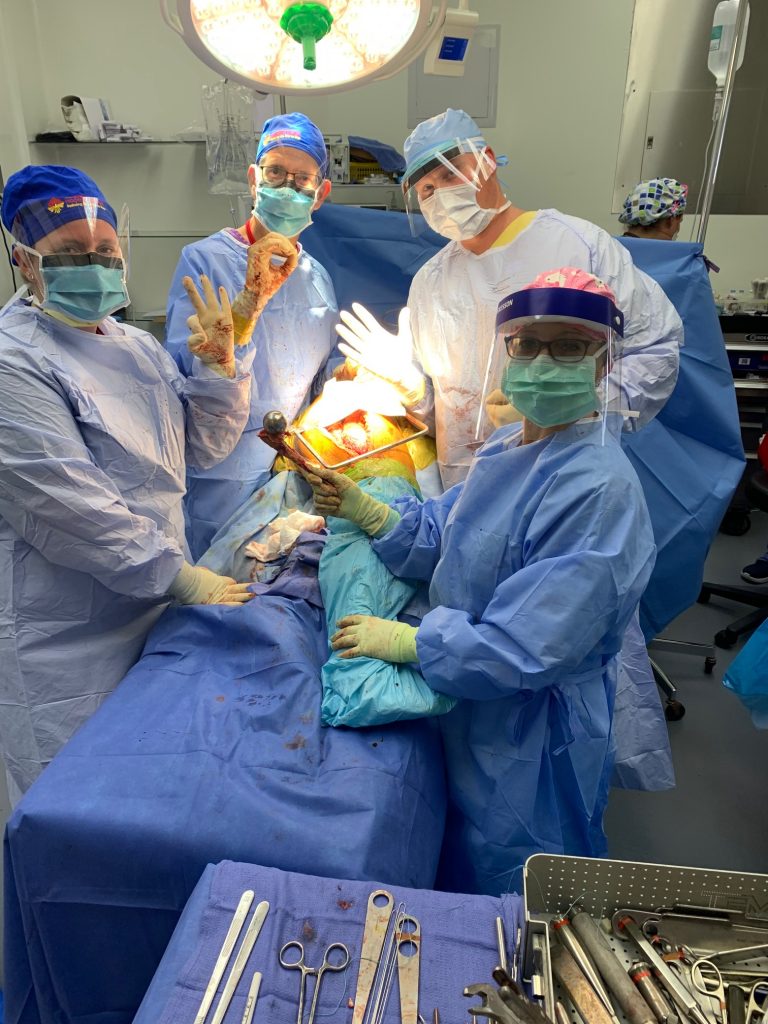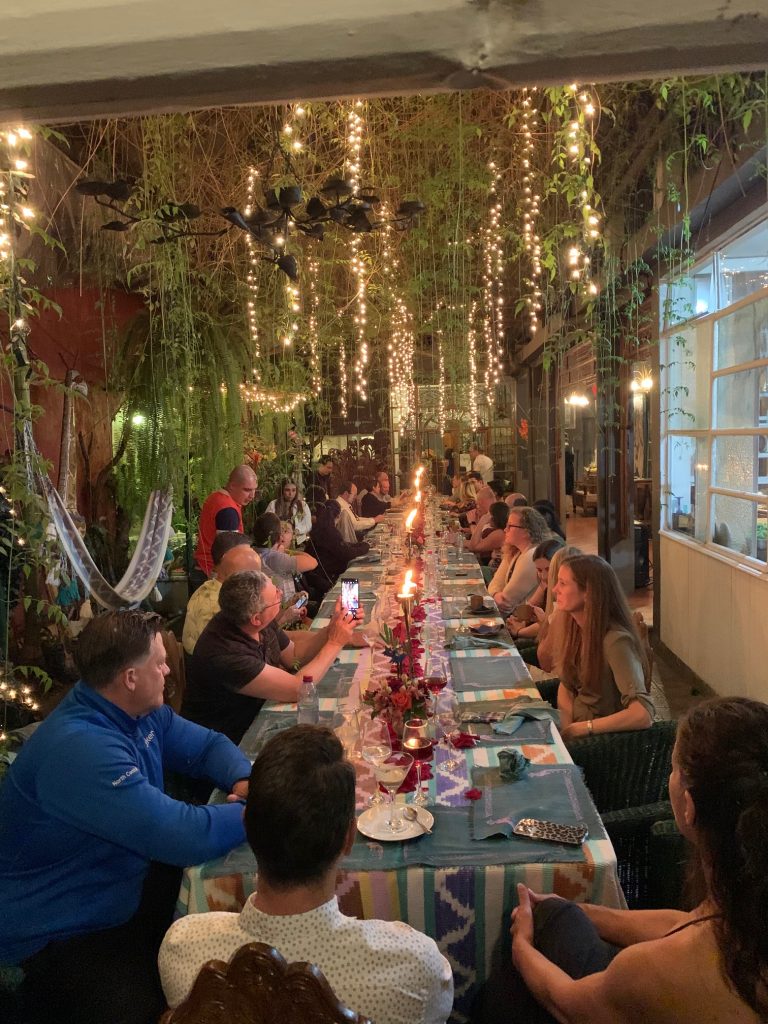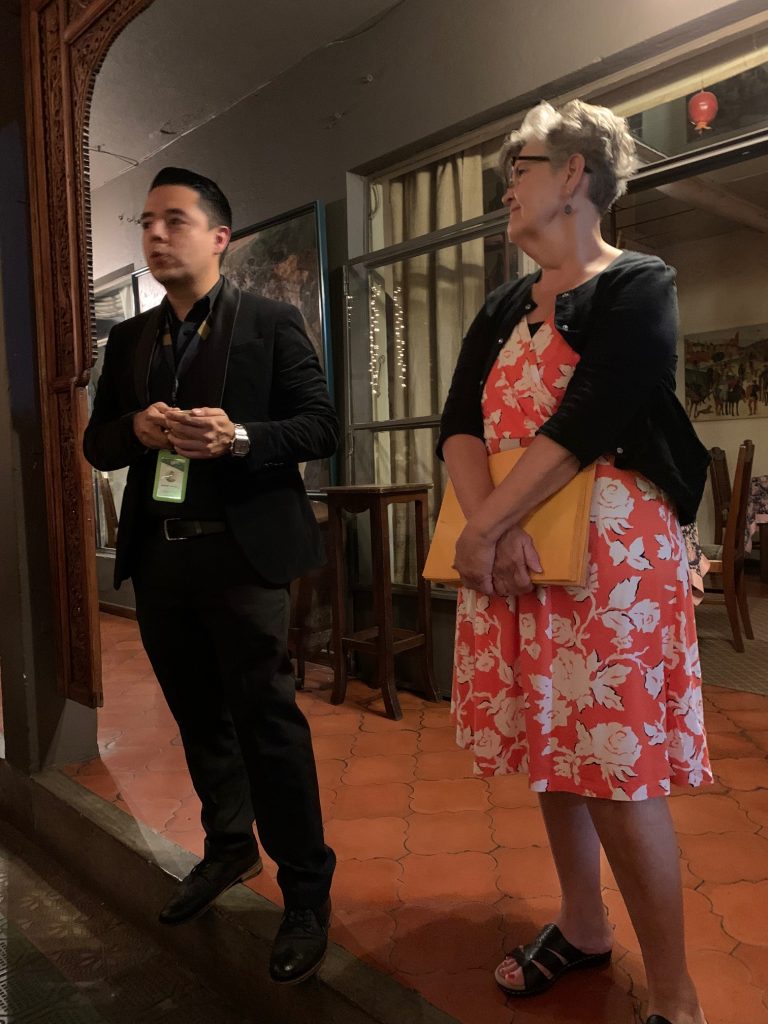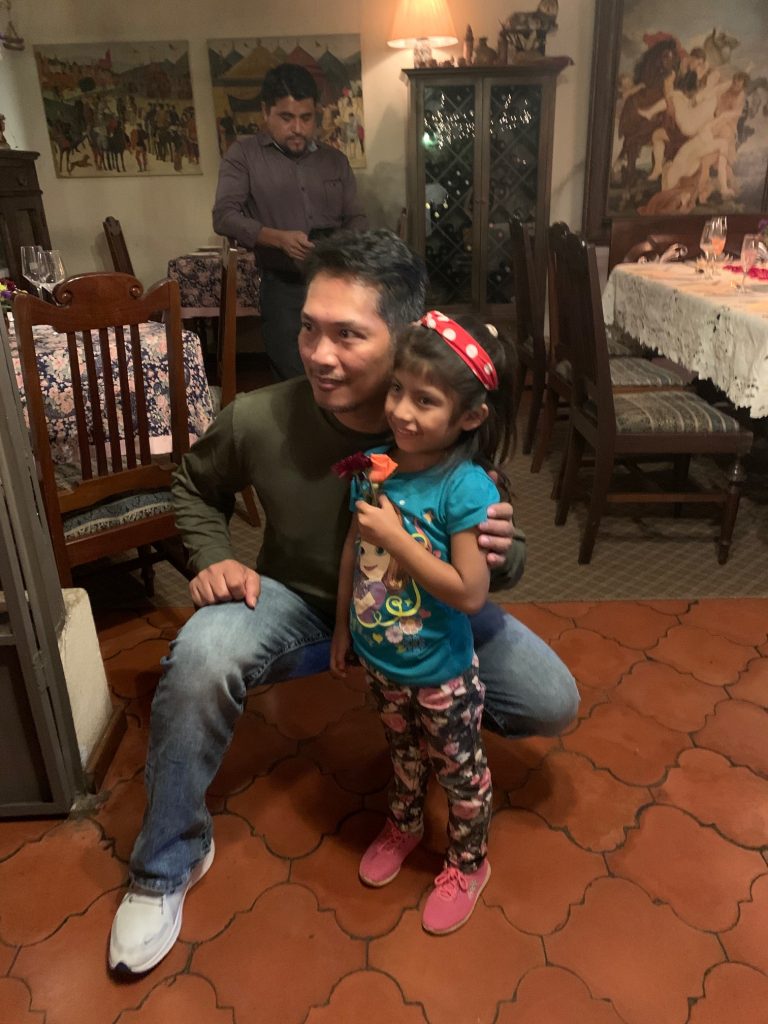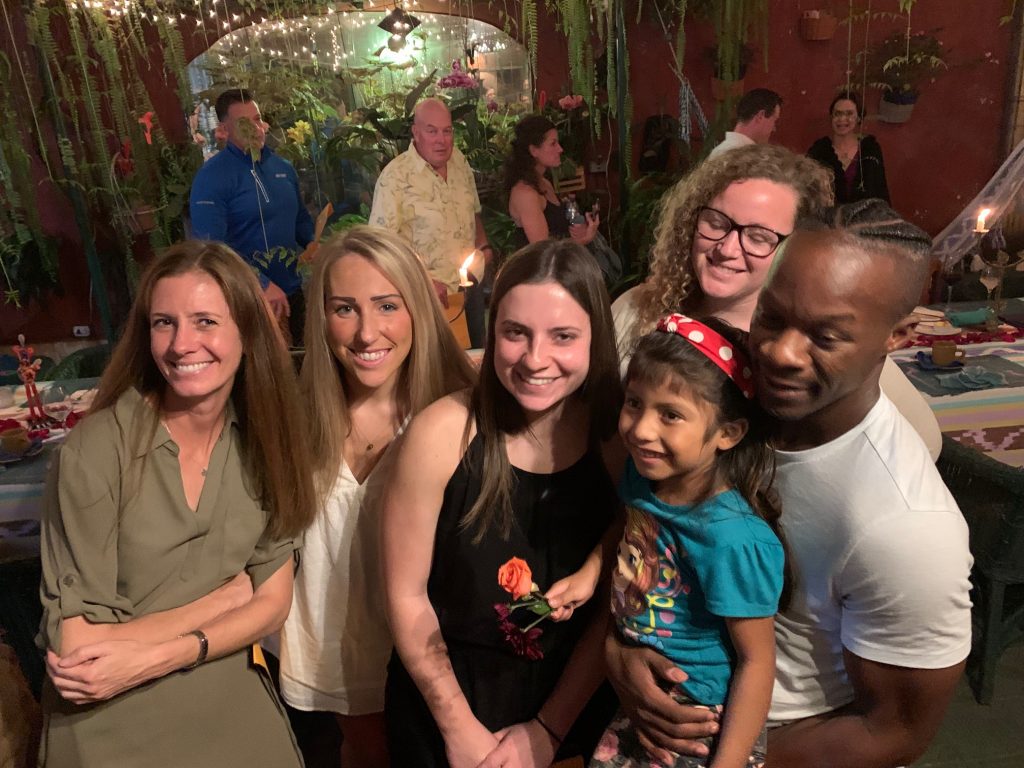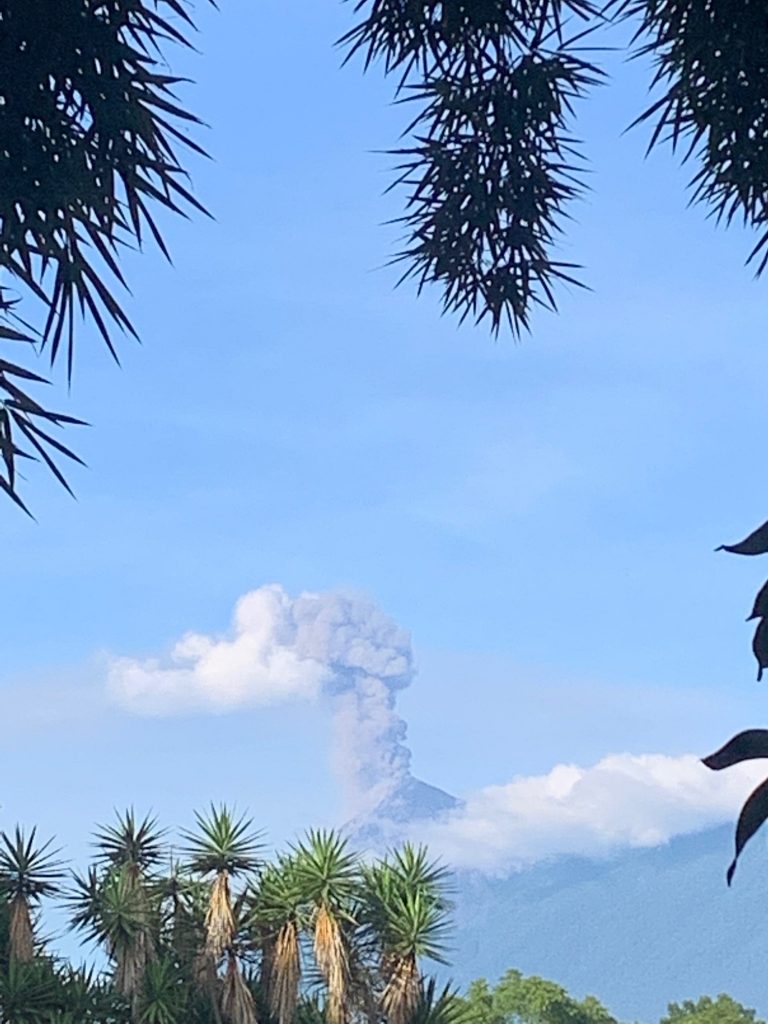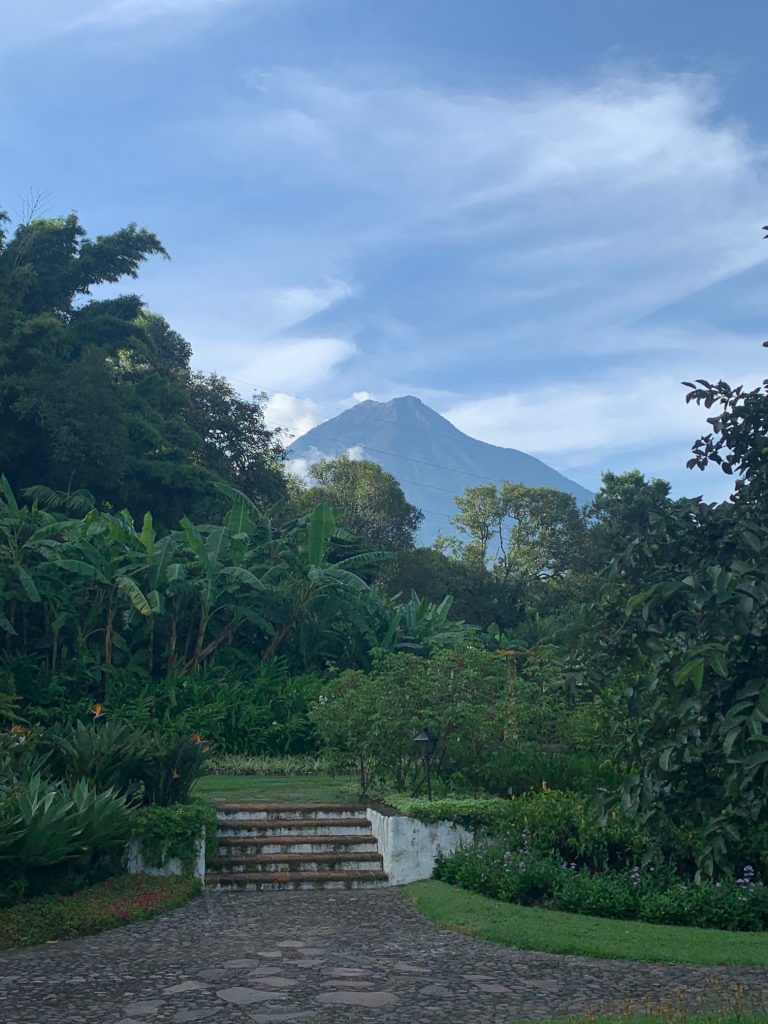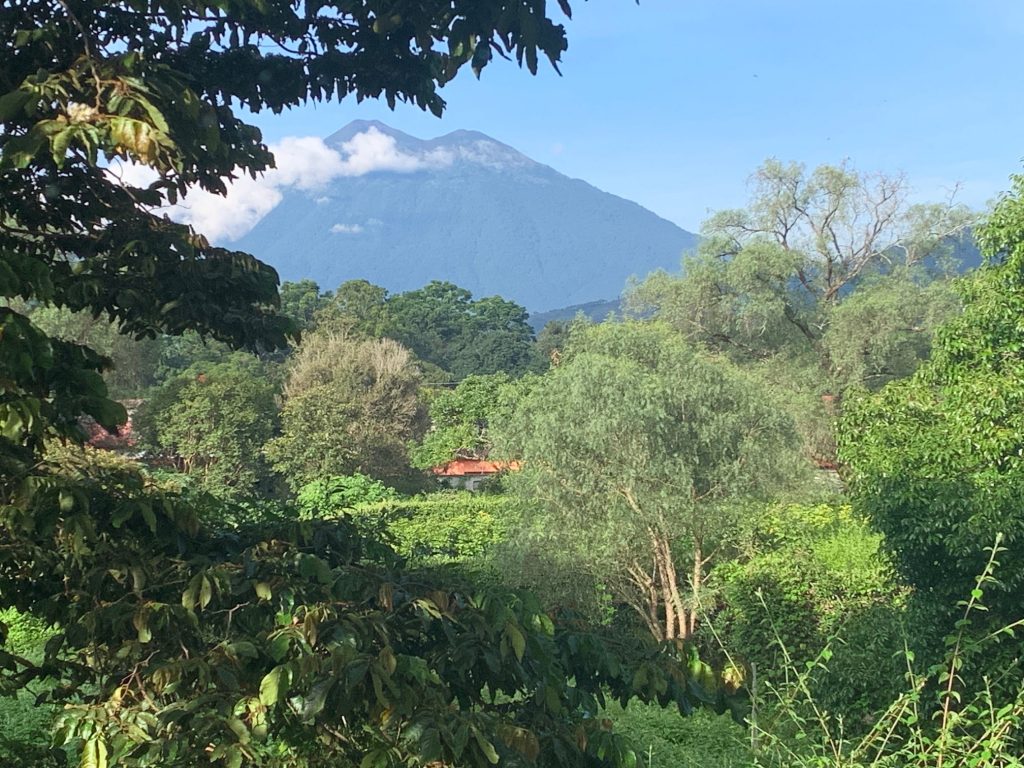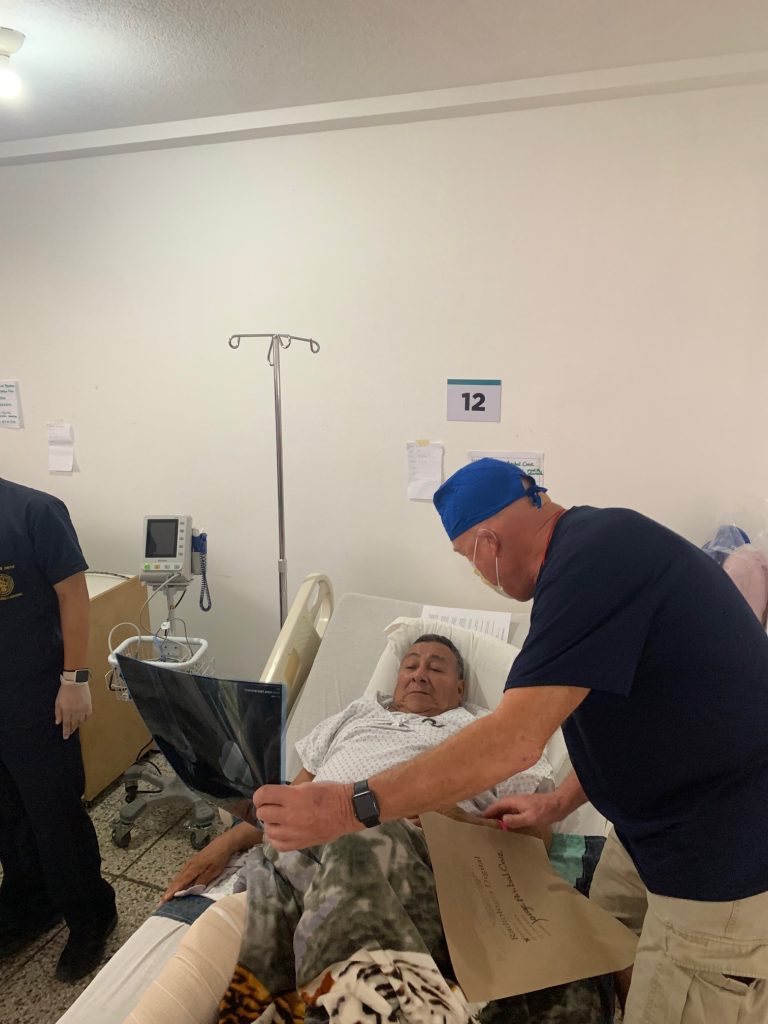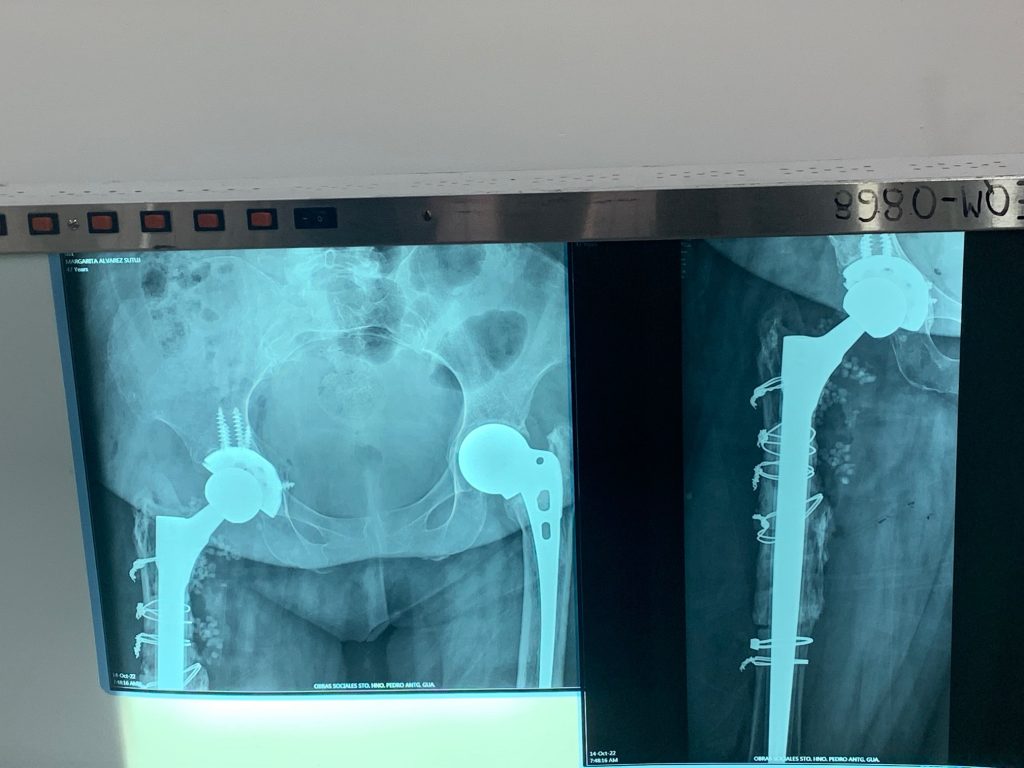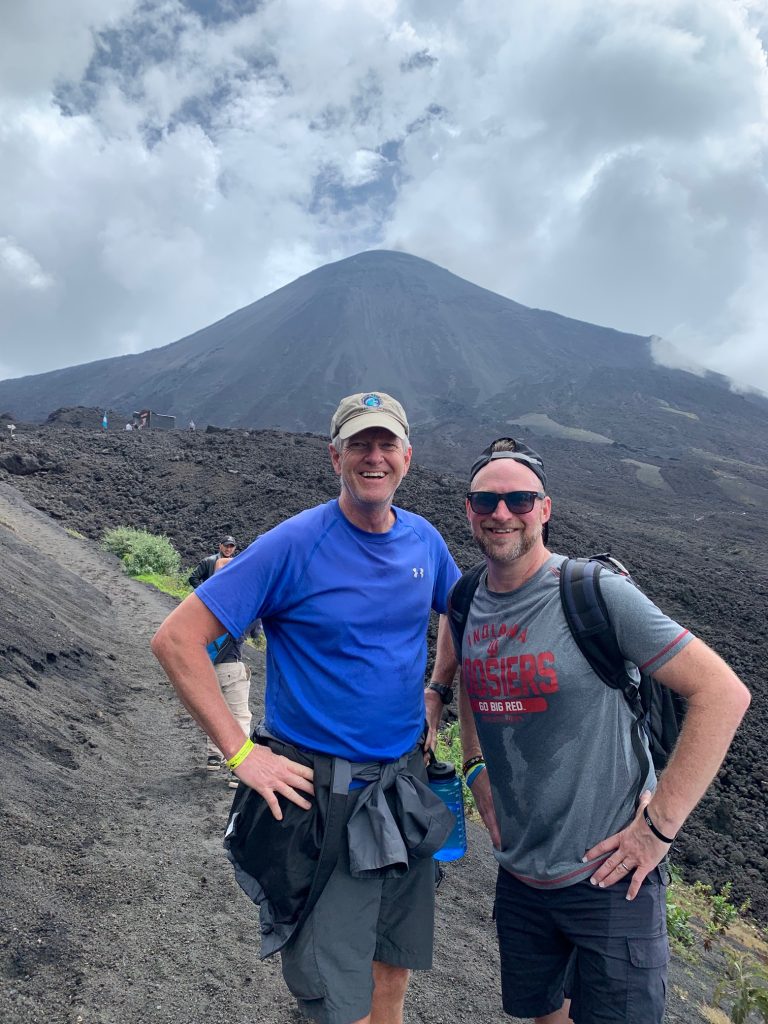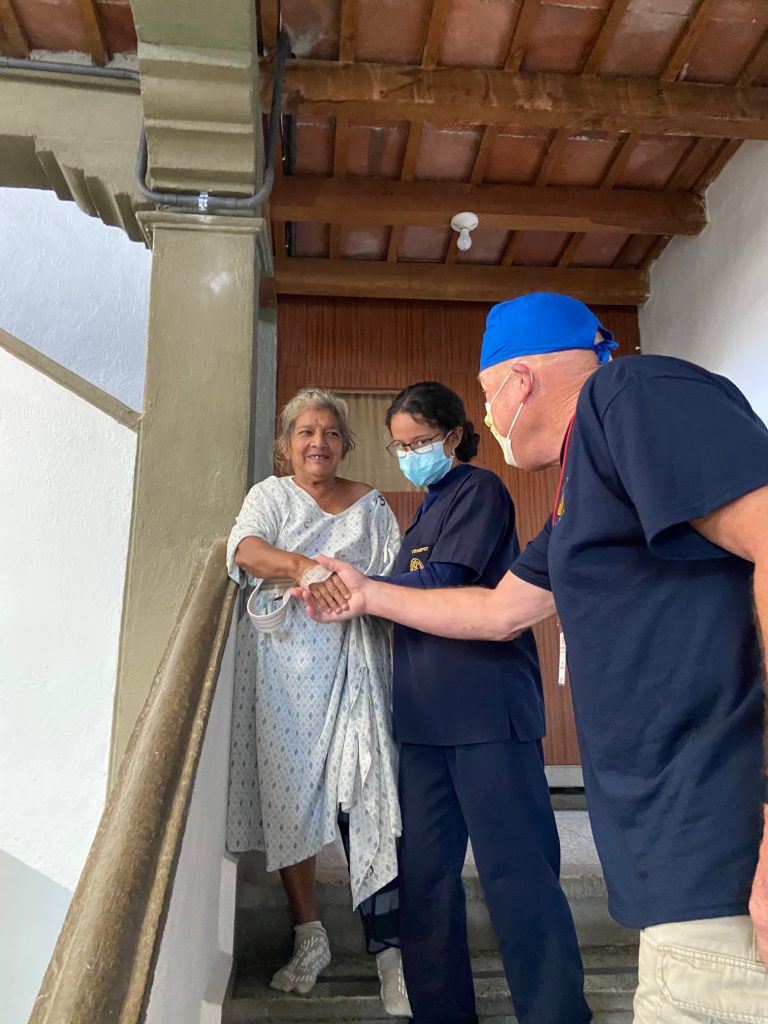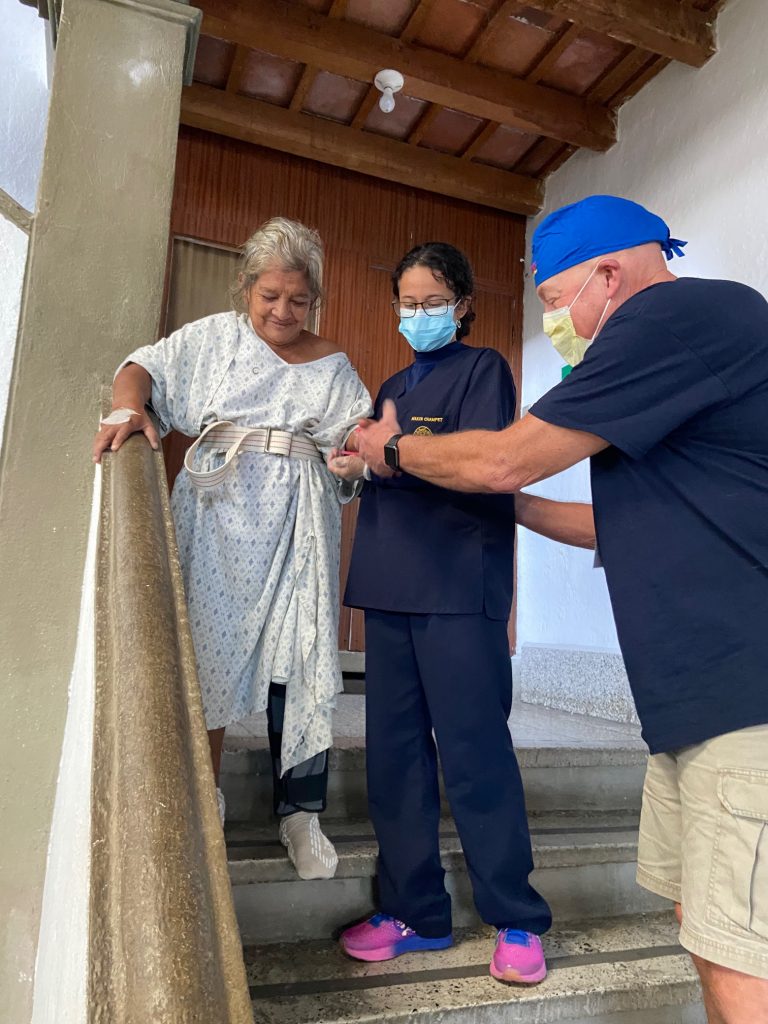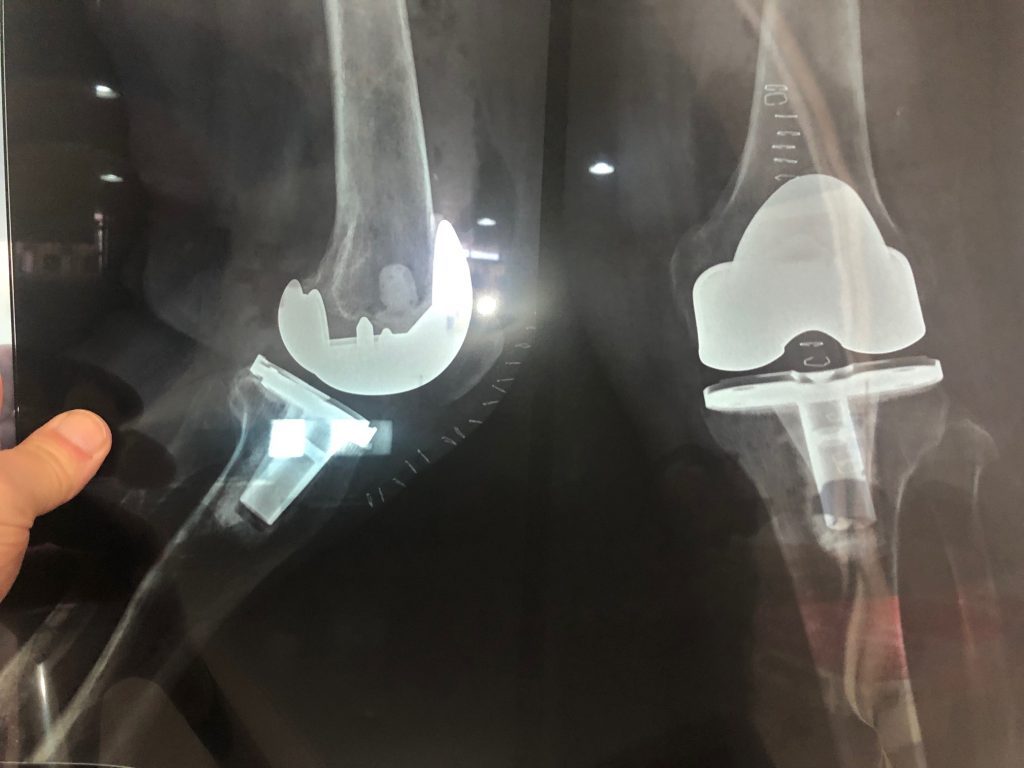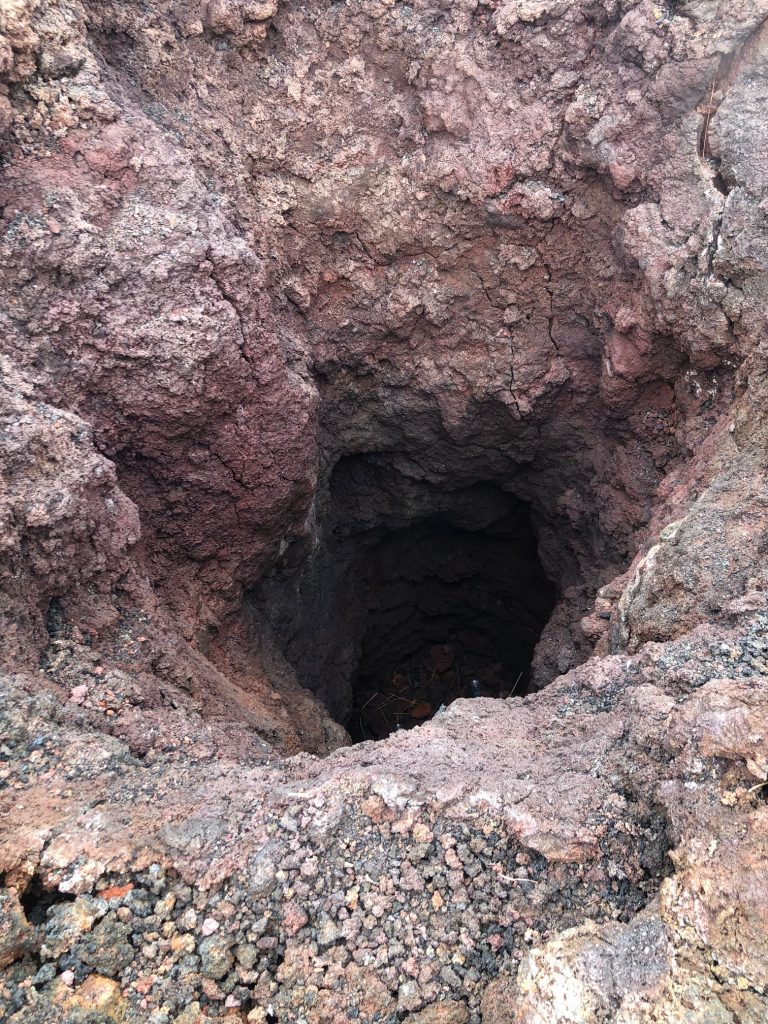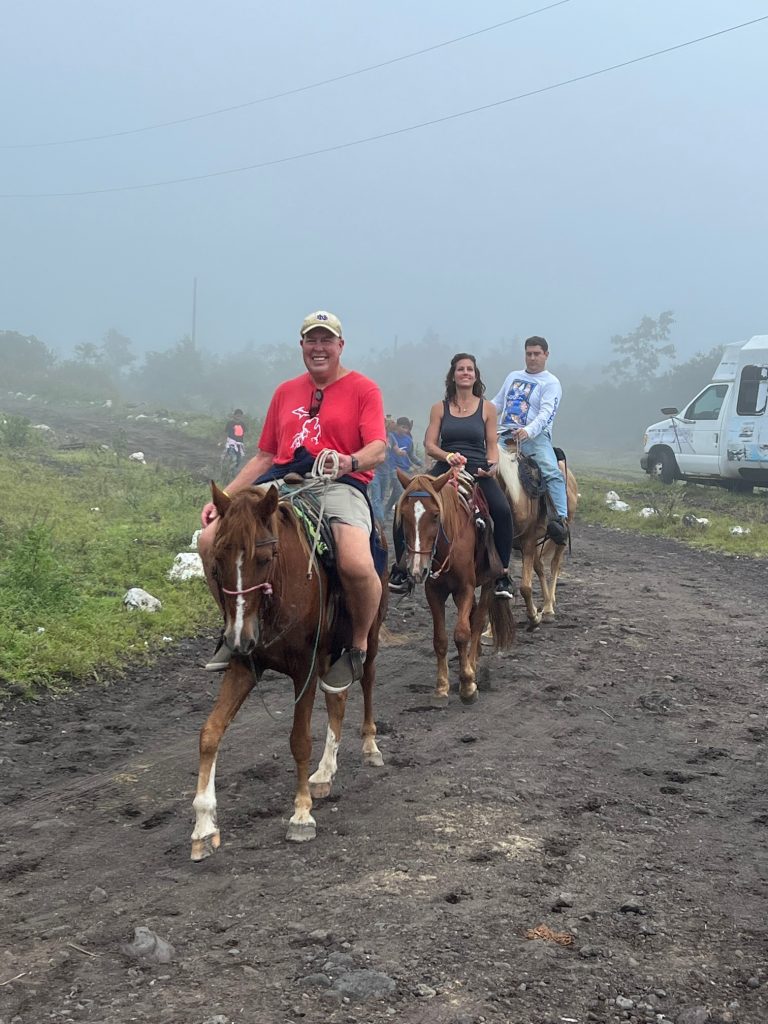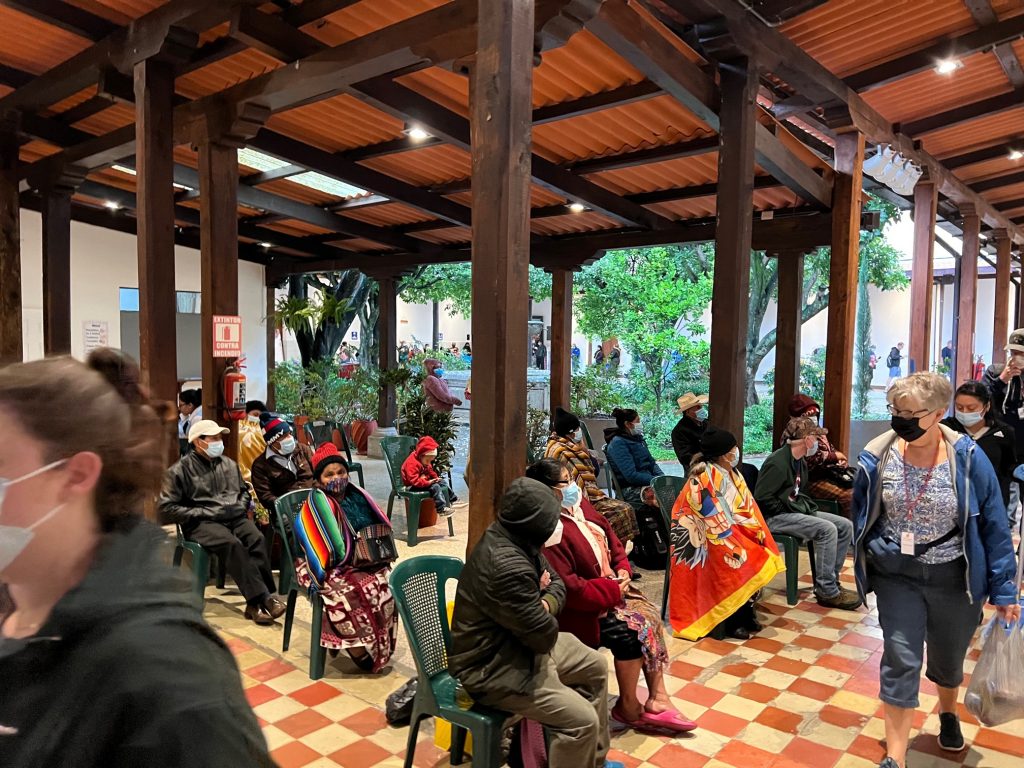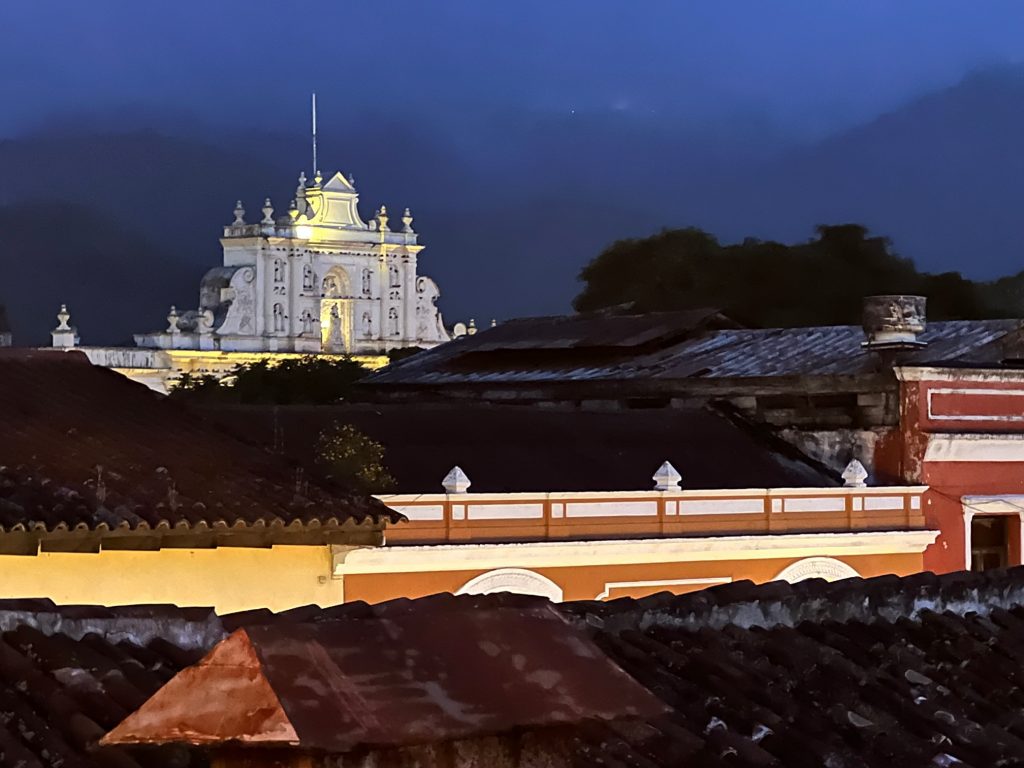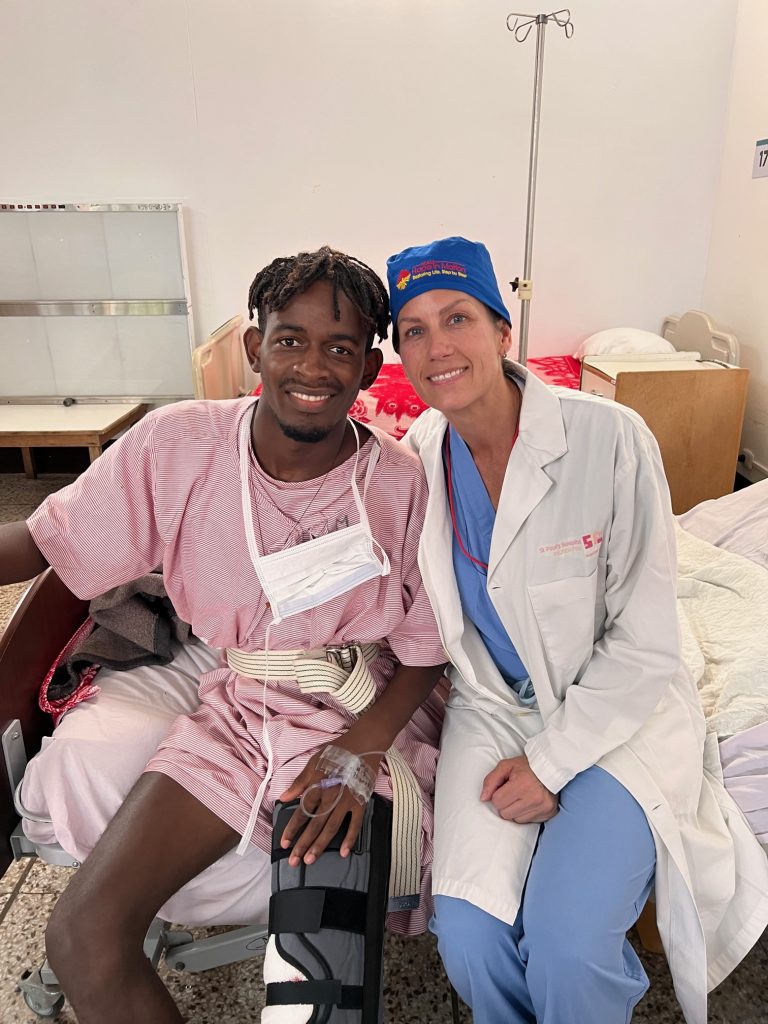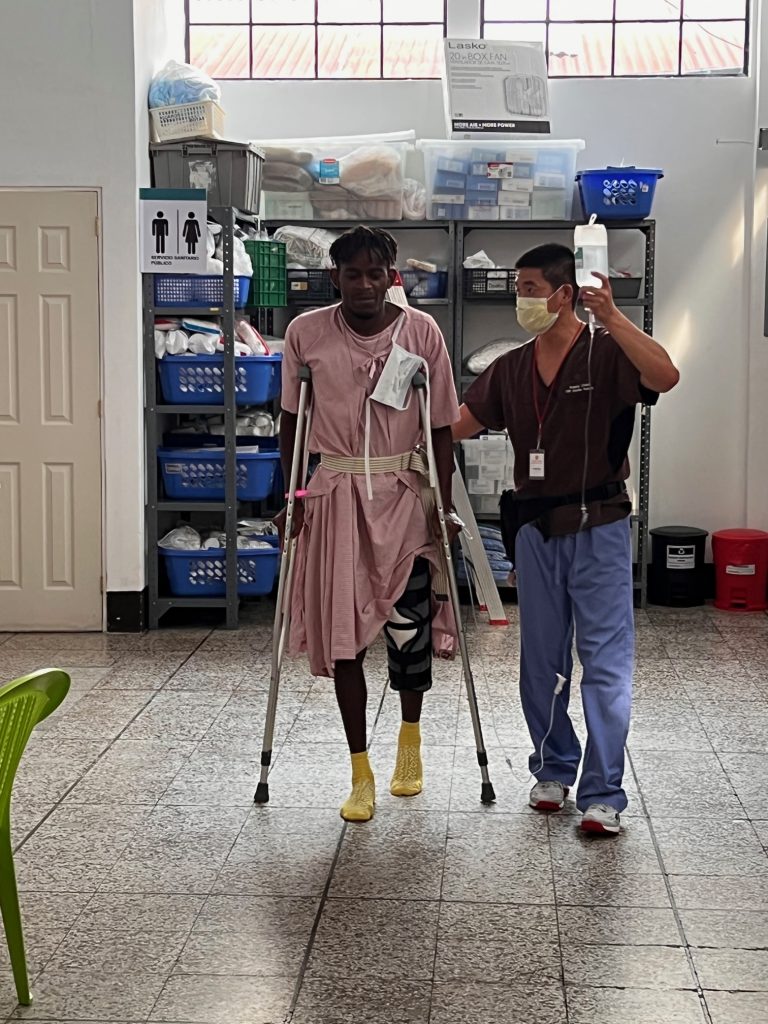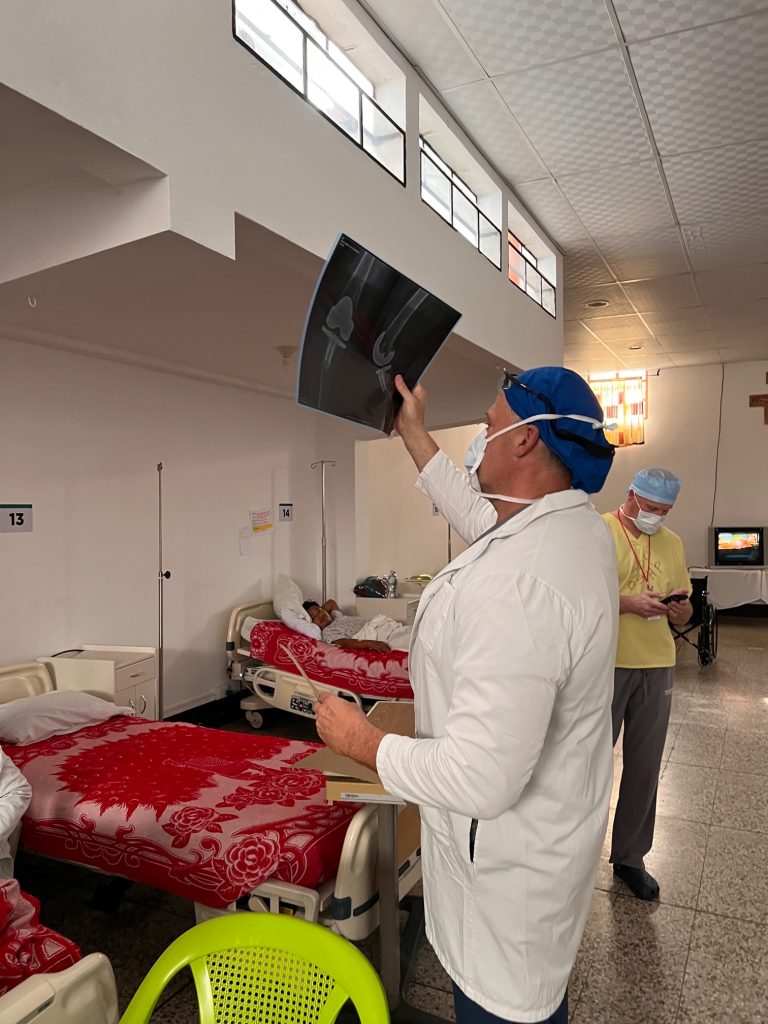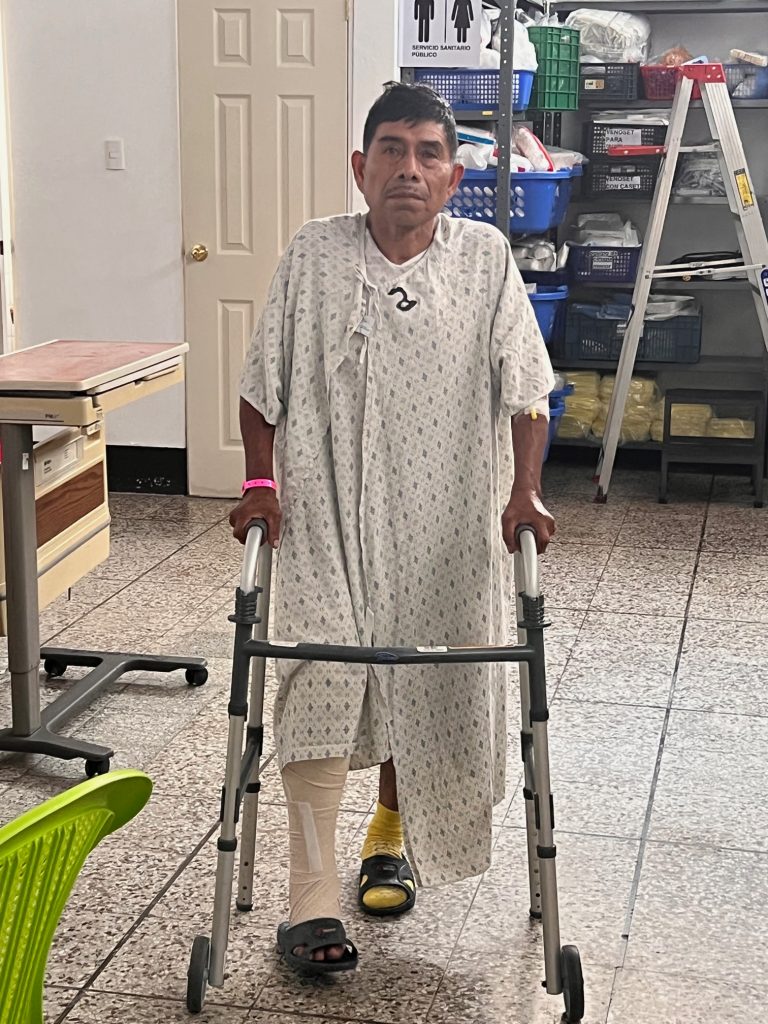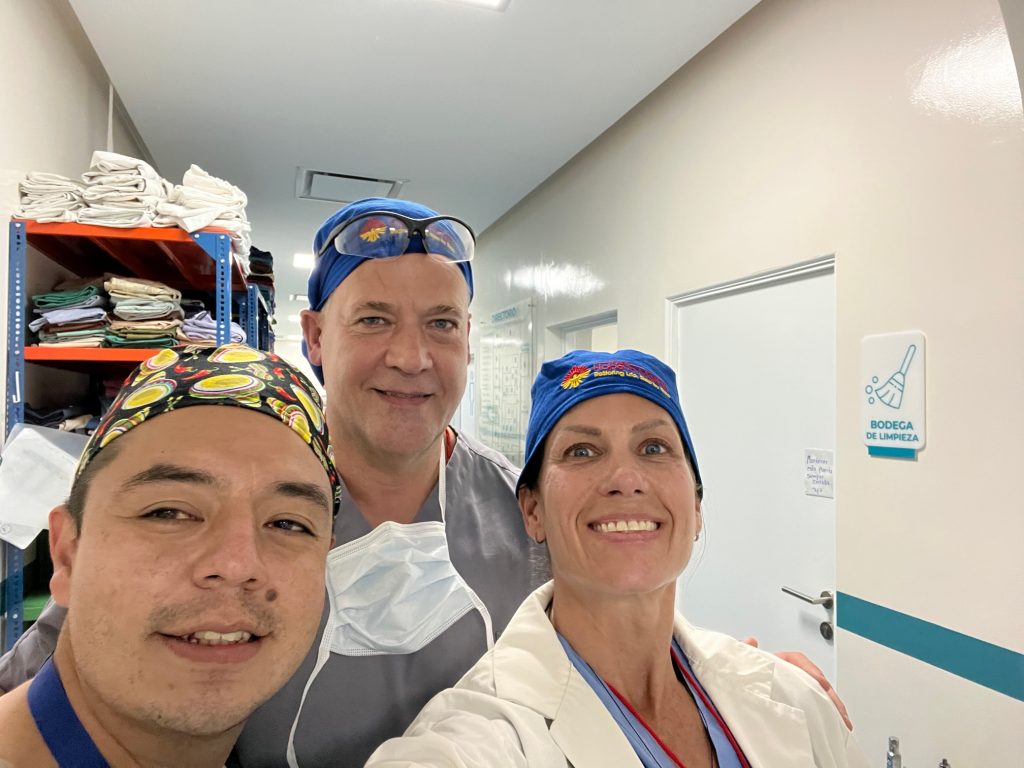 Now that all surgical cases are complete, there were only a couple more activities left for just a portion of the team to finish up before the team would be able to push their project over the finish line.  Overall, 61 surgical procedures were performed, with the majority being hip and knee replacements, followed by foot and ankle cases and a handful of general surgical cases.  The efforts of the 38 members of Team Hope in Motion have initiated the transformation of these 61 lives, and also the lives of their families.
Thursday evening, a team dinner was shared at a local restaurant along with congratulatory messages delivered by Dr. Mike Berend and Dawana Page from Team Hope in Motion.  The successful culmination of the project was also recognized by Faith in Practice representatives Ivonne Anzueto Bardales and Andres Garcia.   Gavin Dozier also offered up kind words of thanks and a reminder that the work of the entire team was enabled by our God and Jesus Christ who has blessed all with the skills necessary to help these Guatemalan Citizens in need.  A young patient who was treated in 2021 for club foot, Erica, also attended the event and was able to show the group how successful her surgery was and how her life has been forever changed for the better. The beaming smiles on her face tell the story of why the team goes through many hours of work to help those who are truly in need.
The team was able to sleep in an extra hour today with the morning yoga starting at 6:30 a.m. while a local volcano, de Fuego, was burping out an occasional sign of activity near the surface of the City of Antigua.  Surgeons and Physical Therapists made one final trip to the Obras Hospital to complete their final rounds and post-op therapy.  Normal patterns of recovery and rehabilitation from total joint replacement and corrective surgery on the lower extremity were observed along with more and more smiles replacing the grimaces shown during immediate post operative recovery.  You will see many images of patients walking the halls and climbing stairs with their walker or cane and soon those walking aids will be cast aside as they discover the new capabilities of their repaired skeletons.
After completing the final rounds and physical therapy, a portion of Team HIM ventured to the Pacaya Volcano south of Antigua.  Some hiked and some rode horses up the 1300 foot climb on the trail towards the active portion of the volcano.  In the midst of the volcanic rock, hot steam arose through cavities in the earth.  Some folks actually roasted marshmallows to enjoy a sweet treat for the energy to make the trip back down to the base of the volcano.  The comradery of the Team was amazing at the end of the week with many new friendships made and respect for all members of the team that were an integral part of carrying out this 2022 mission trip.
One notable knee patient was Juan, a 66 year-old farmer, who underwent primary knee replacement five years ago.  One day on the farm, he slipped and fell, knocking his implants loose.  After that, he continued his normal farming chores which further loosened and pushed his implants into unintended positions that rendered his knee more and more disabling.  At the point when he needed to start using a cane during his farming work, he started to pursue medical help to fix his condition.  He was told that he would need to purchase the revision knee implant for him to have his knee fixed.  Even though he lived many miles from Antigua, he learned about Team Hope in Motion and that he would be able to receive his implant without any cost from Team HIM.  After making the 8-hour journey to Antigua, Dr. Mike Berend performed revision knee surgery removing his existing implants which were malpositioned, creating toxic metal debris that was negatively affecting the muscles and tissue around his knee.  A Zimmer Biomet NexGen CCK knee was installed along with Trabecular Metal augments to restore the anatomic position of his knee and allow him to walk normally again.  From his hospital bed he spoke about how extremely grateful he was to have a new knee which will enable him to get back to farming and resume his life in a normal fashion.
The next trip for Team Hope in Motion is already scheduled for March, 18-25, 2023.  As the relationship between Team Hope in Motion, Faith in Practice and Obras Sociales del Santo Hermano Pedro Hospital continue to mature, the team will strive to expand the number and type of patients that are helped in Guatemala.  Stay tuned with the Team HIM site, their Facebook Page and Instagram as this wonderful journey continues.
Respectfully submitted
John White
To support this team and their commitment to our patients visit: