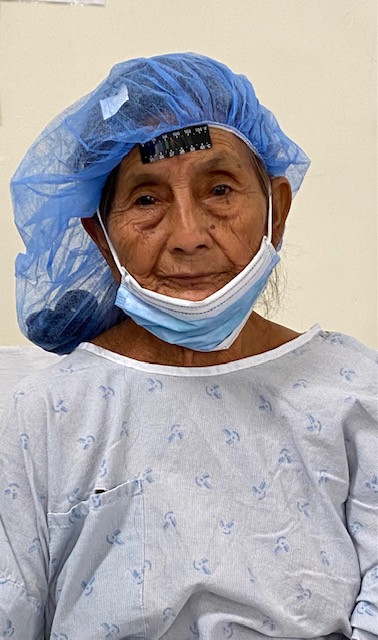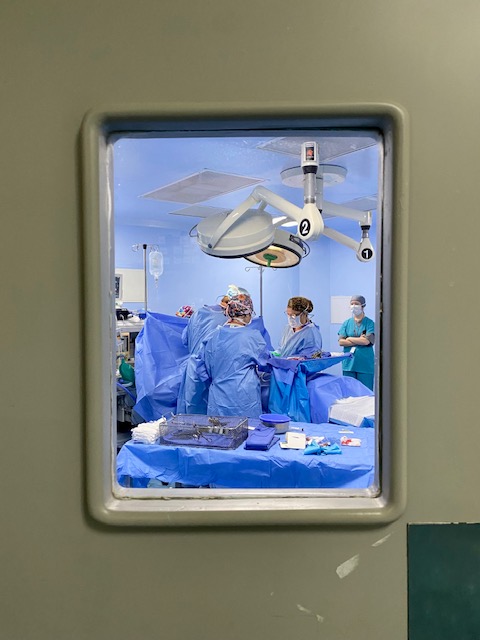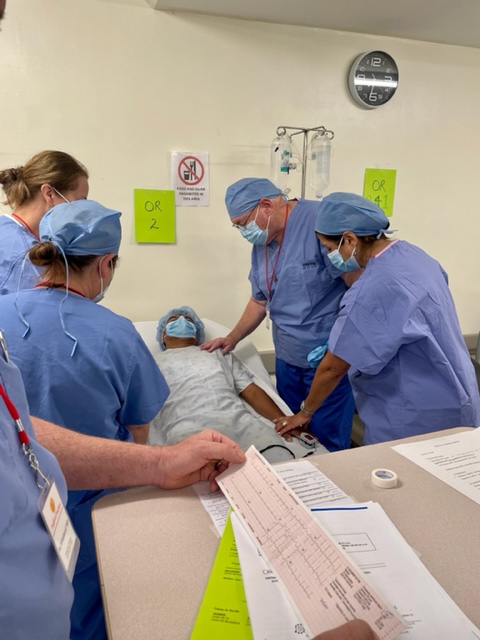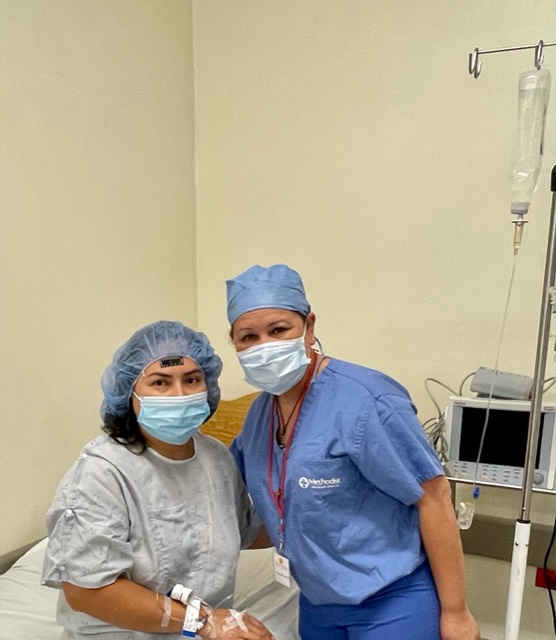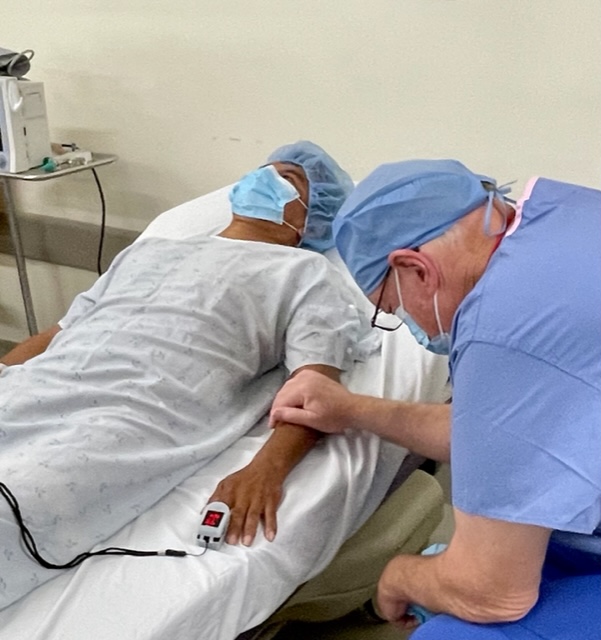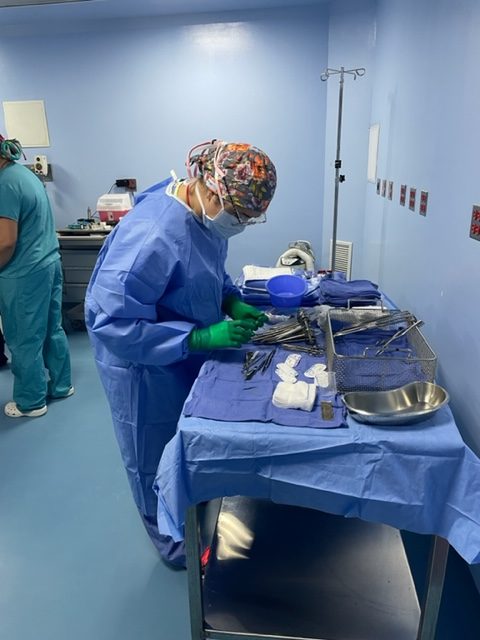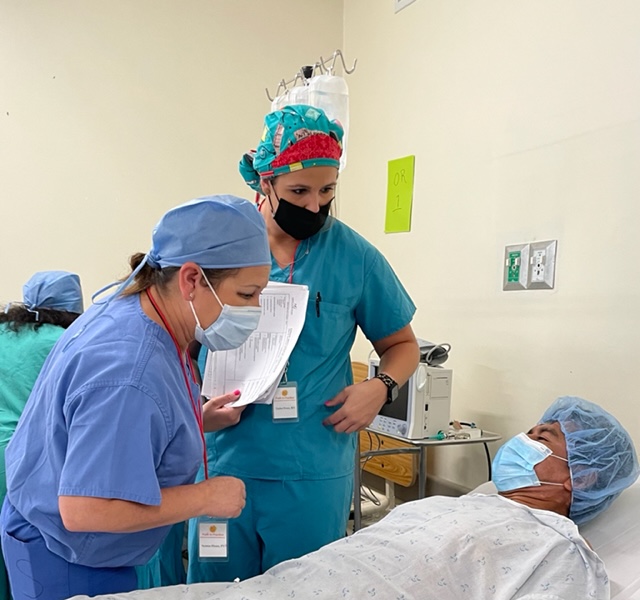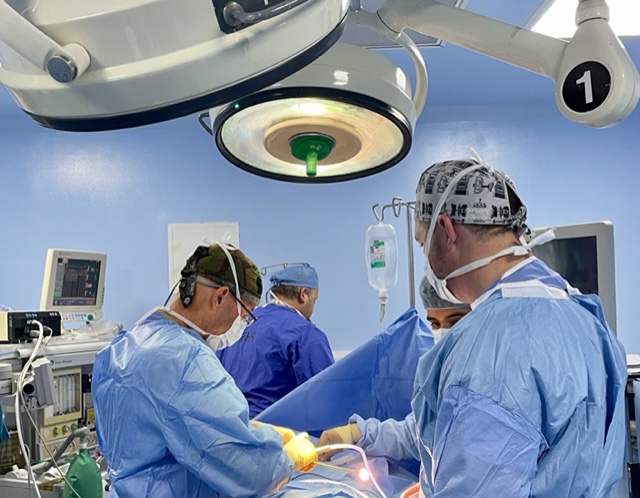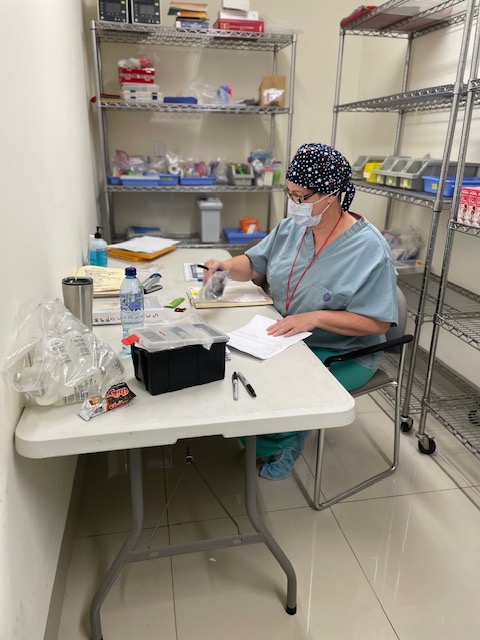 Today begins our surgical week. Our surgical staff will see about 12 patients today for mostly hernias and gall bladder surgery. Our oldest patients will be seen today.
Today we met Lucia, age 76 who had an inguinal hernia repair. She told us that she was initially injured about 25 years ago when she was chopping wood at her home for cooking. She has had pain since that time but gradually increased which led her to seek help. She lives about 2 ½ hours from Retalhuleu and was brought in without family by our in-country FIP volunteers (aka the red hat people). Lucia now lives with her daughter and will return home to her later this week. She told us that she is very glad to get her surgery as it has been very painful and she has been afraid that it might "explode". She gives thanks to God and asks his blessing on us all (surgeons and those praying alike)
As we complete our first day and prepare for tomorrow, we pray for healing and restoration of function to all of our patients. We have already been blessed to be called to Guatemala, but are blessed daily by the spirit and love the patients and their families show us.
Mark 5:34 in part quotes Jesus saying "Go in peace and be freed from your suffering". Our prayer is that by being the hands and feet of Jesus all those we serve will leave us not only free from physical pain and suffering but will have felt the spirit of God through our touch, our smiles, and our words.
-Laura Cousar
If you'd like to support this team, you can do so here: https://donate.faithinpractice.org/team/373495