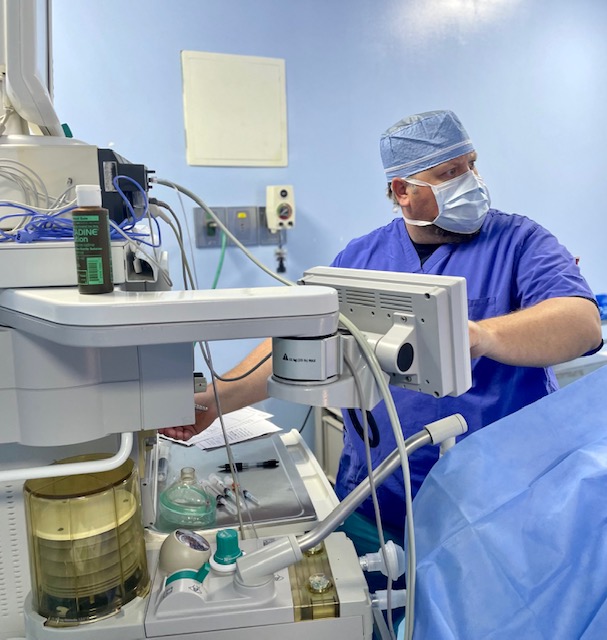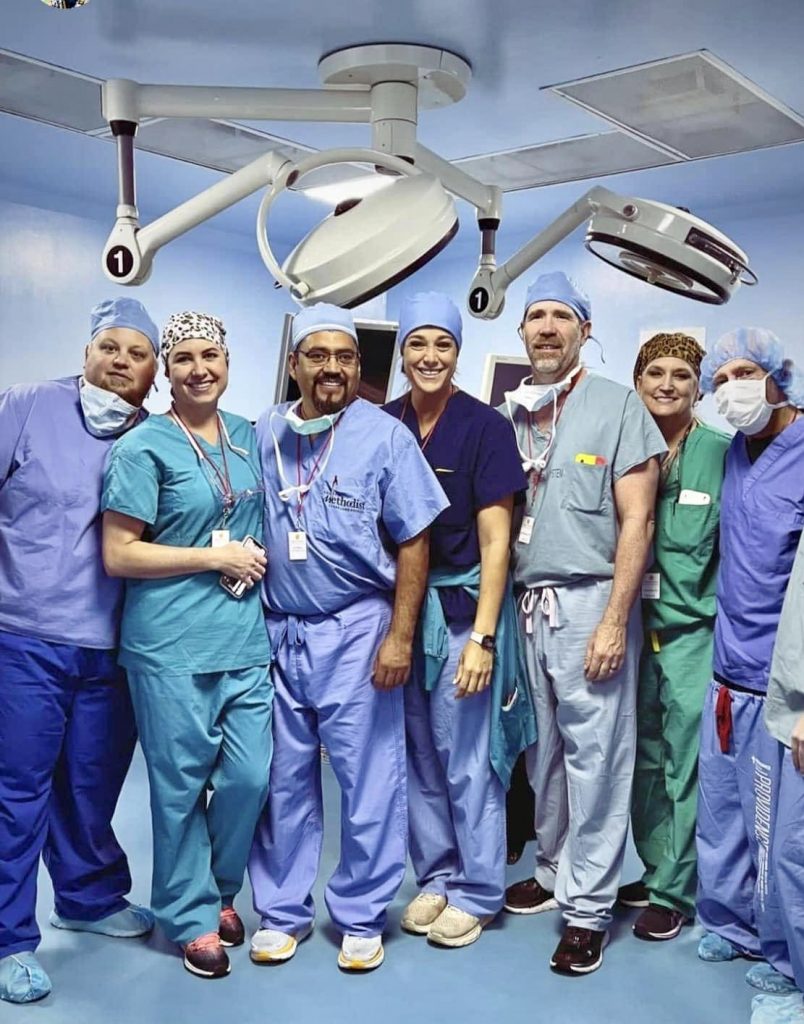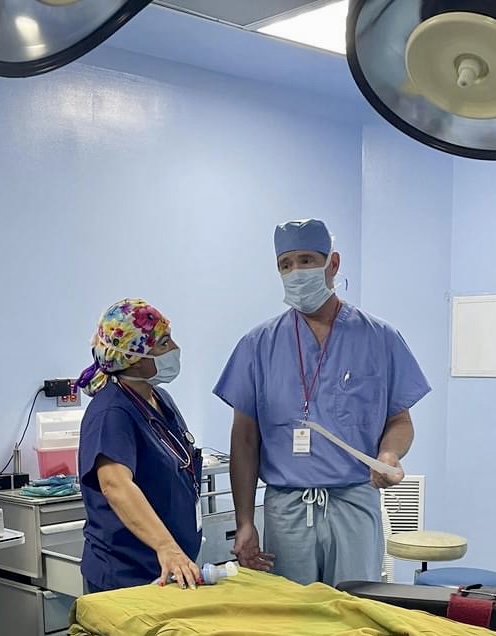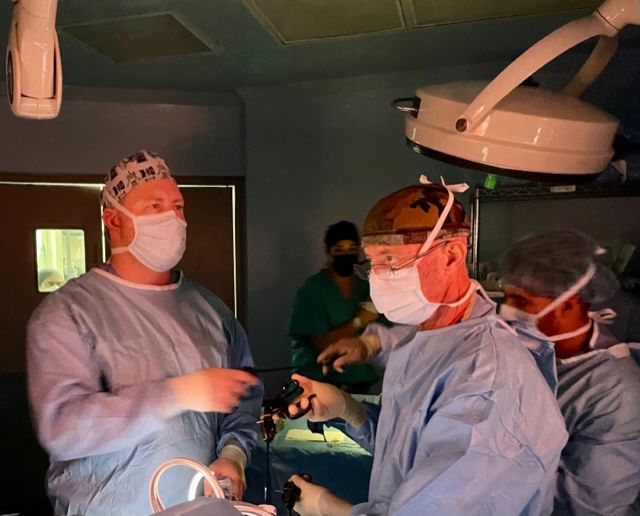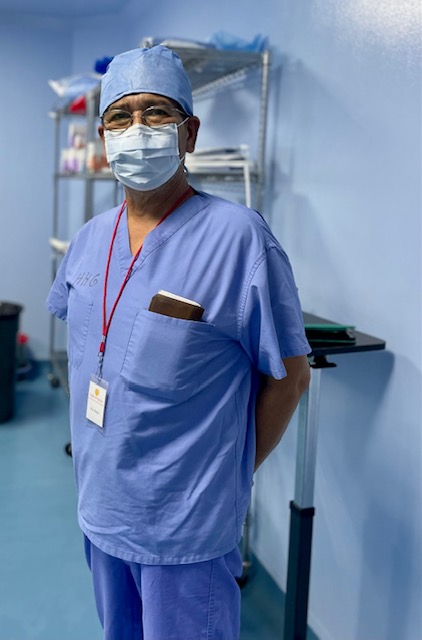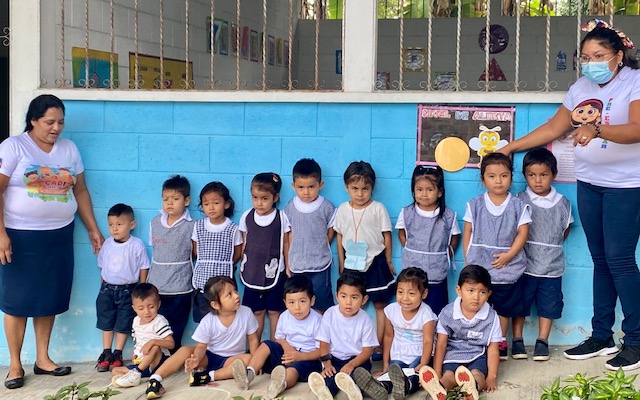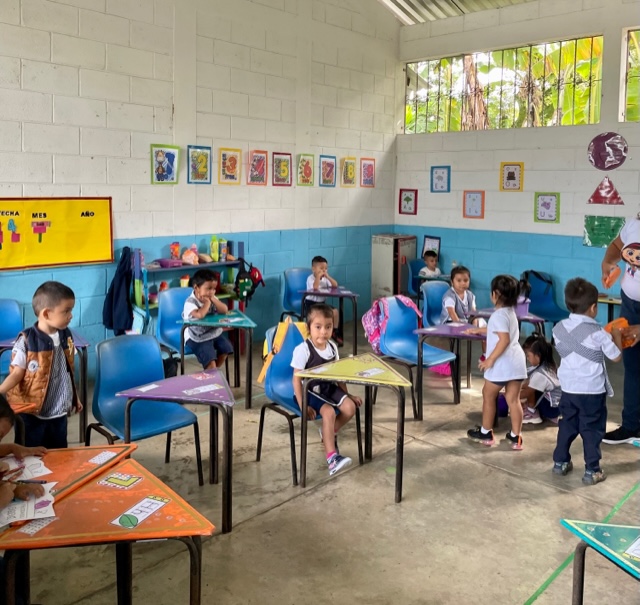 Our week is going well and so far our team has completed 23 surgeries with 12 more planned for today. It has been raining and overcast each day, but today the sun is breaking through and we were able to get a glimpse of Santa Maria volcano behind the hospital. It is a blessing to be in this beautiful place serving the people of Guatemala. As I have said previously, it is we who are blessed to be a blessing.
Some of us had the opportunity to go next door to the preschool and visit with the children. Normally there are 3 classes with children ages 2-6, however due to COVID restrictions they have been having the children come on alternating days. Today we visited with the 3 and 4 year olds. They sang songs for us and told us their favorite animals. We also left school supplies donated by School for Little Children in Sugar Land TX. At the hospital, packets of shampoo and soap were delivered to Casa Milagro which is Hilario Galindo's housing for families of patients who are having surgery.
Today we highlight Francisca, age 71 who had a hernia repair. She lives about an hour away by bus and lives with her son and daughter in law. The past 2 years have been difficult for Francesca as she lost her husband to COVID. She reports that prior to the pandemic she was working in agriculture, bagging and lifting large amounts of corn. Francisca is a small lady and the bags are quite heavy. She injured herself lifting the bags and was seen in her village by a Faith In Practice team who referred her for surgery. Due to scheduling issues and the pandemic, she was unable to have her surgery until now. She tells us that she is very grateful and happy to be getting her surgery, but above all gives her thanks to God.
Our team would like to thank the staff of Hilario Galindo for taking such good care of us while we are here. The hospital is very inviting and clean and every person we meet has a smile for us. In the break room there is always something to eat, from morning/afternoon snacks to lunch. The staff are seldom seen but without their support our days would not be as easy.
1 Thessalonians 5:16-18 states "Rejoice always, pray continually, give thanks in all circumstances for this is God's will for you in Christ Jesus." As we have been talking about in our devotionals, if we keep ourselves centered in Christ, we can find our joy anywhere. It is easy to find here in Guatemala while serving. Please pray for continued healing for our patients and their families as they return to less than perfect circumstances. And as always, thank you for continued prayers for our team.
-Laura Cousar
If you'd like to support this team, you can do so here: https://donate.faithinpractice.org/team/373495