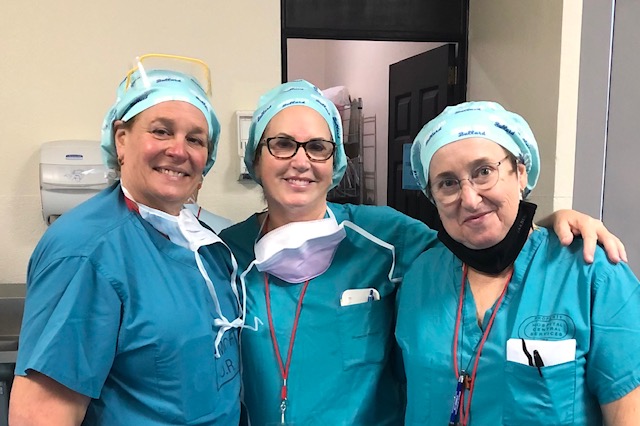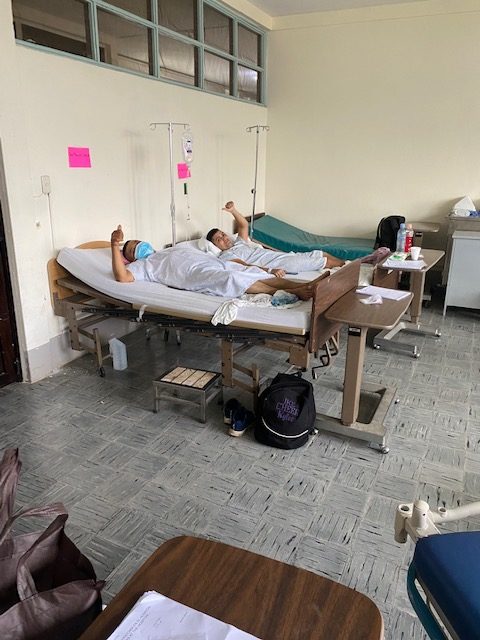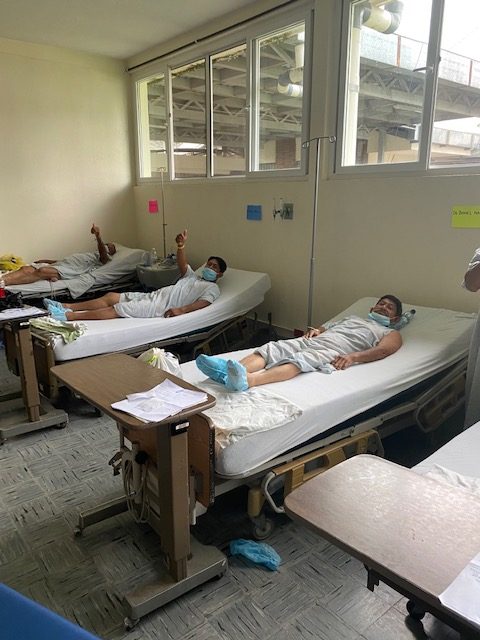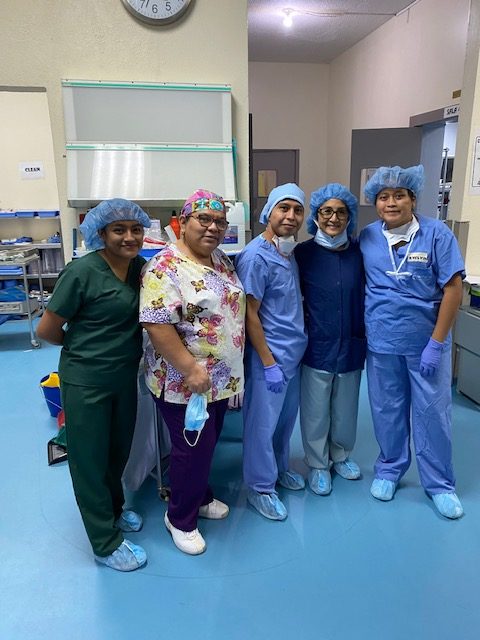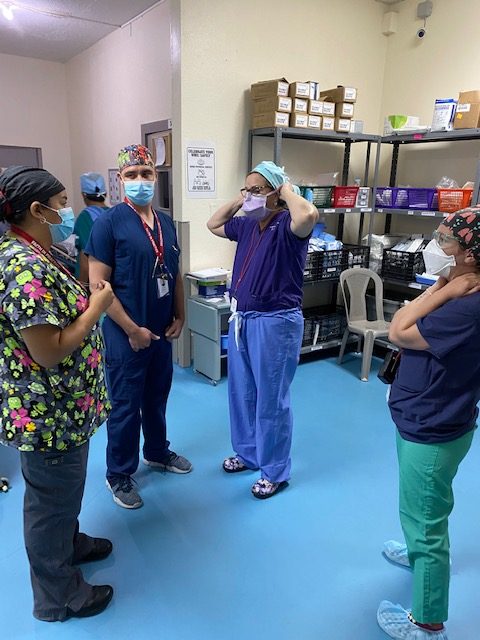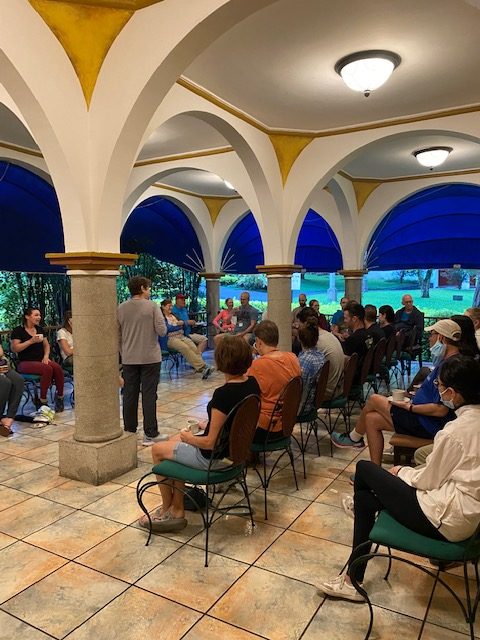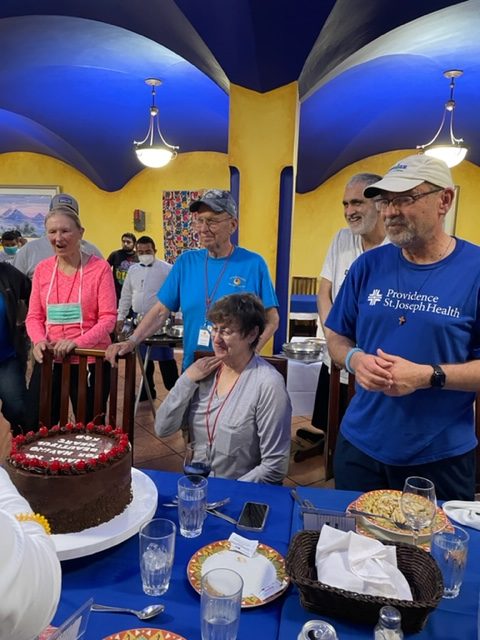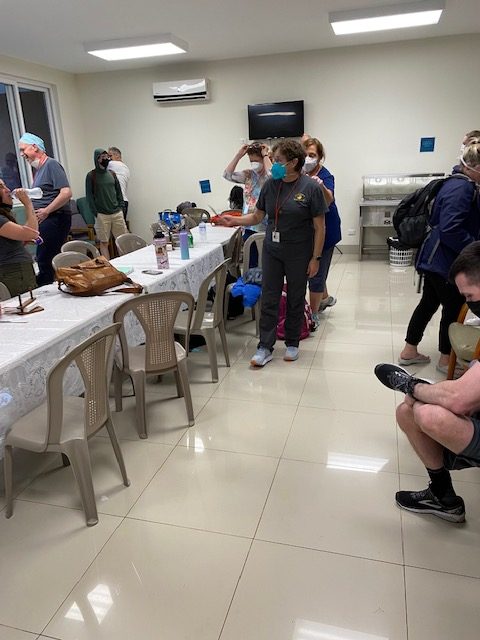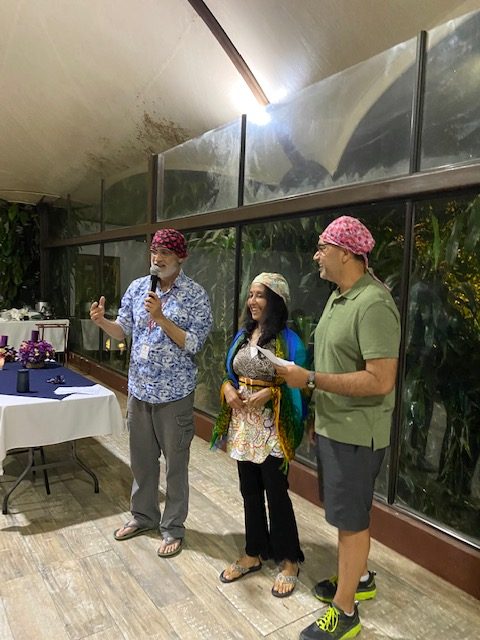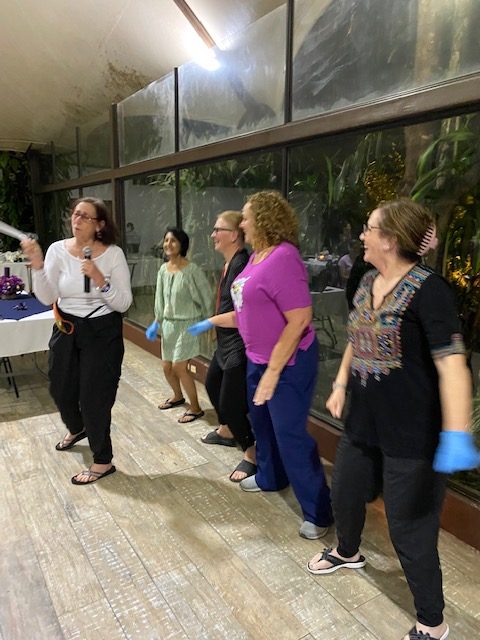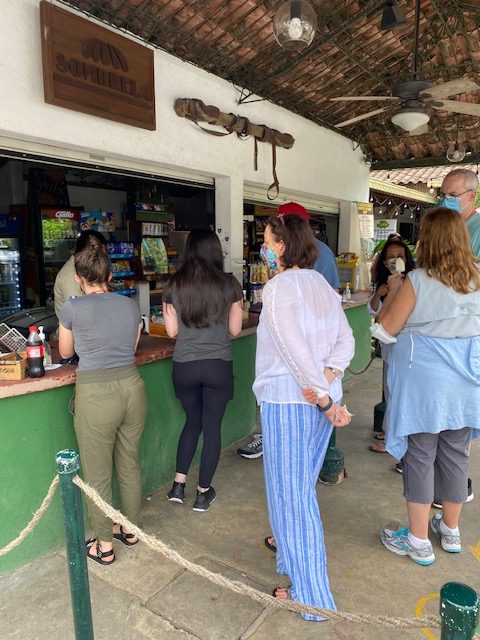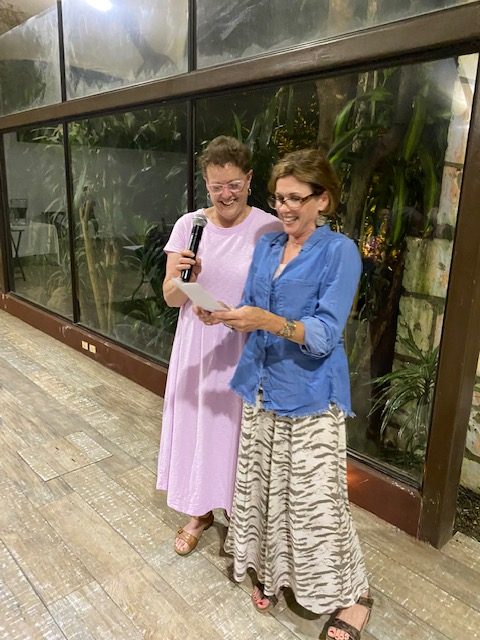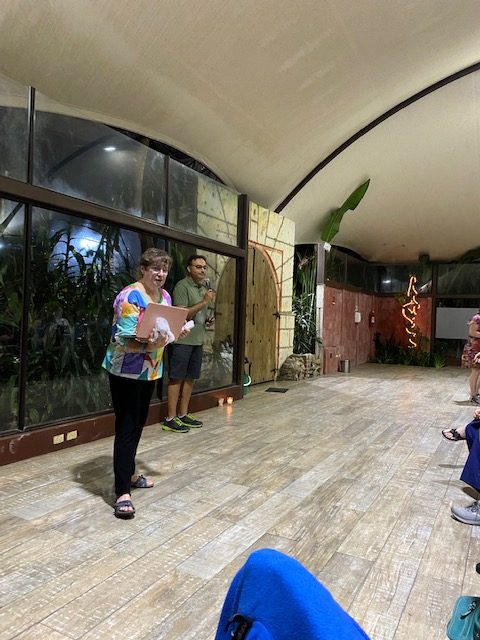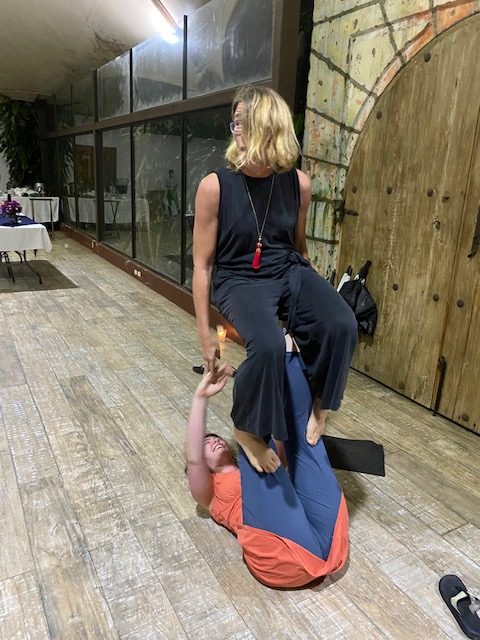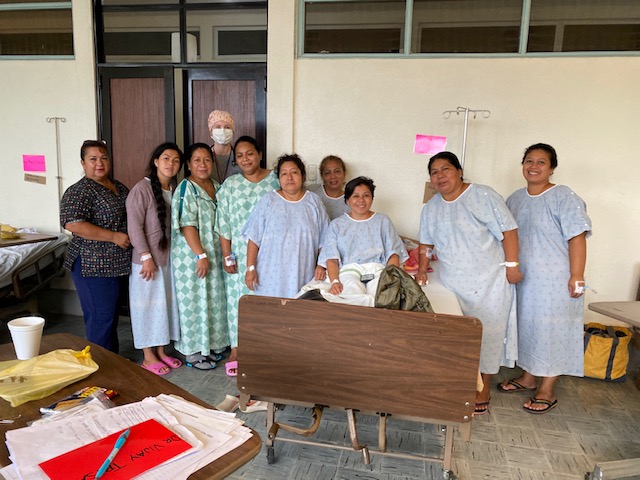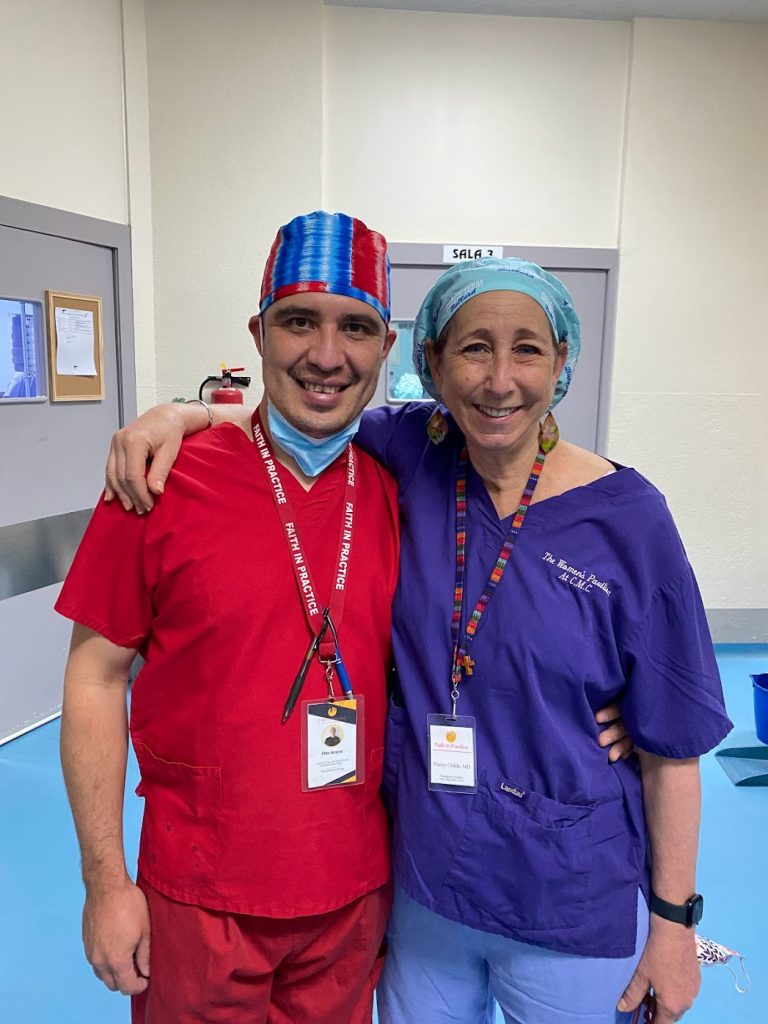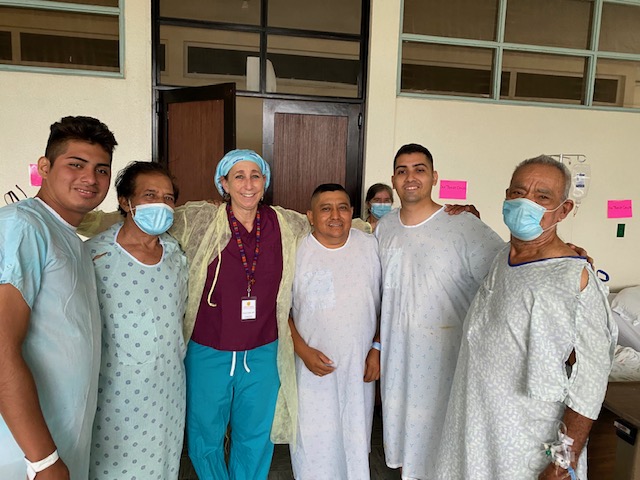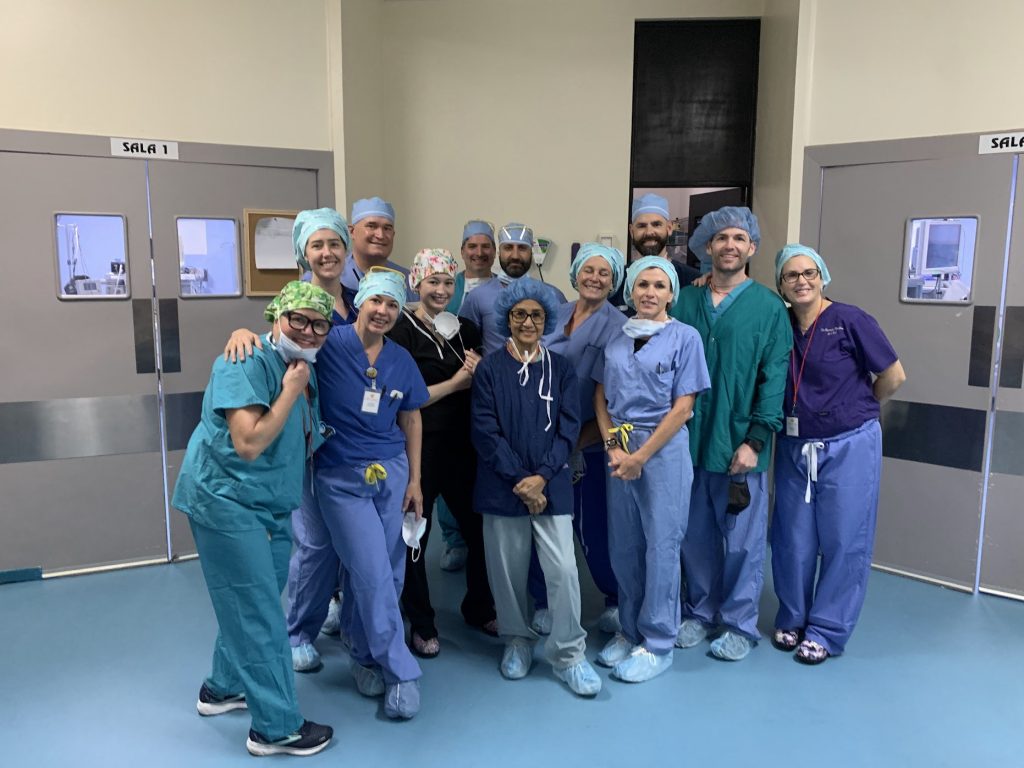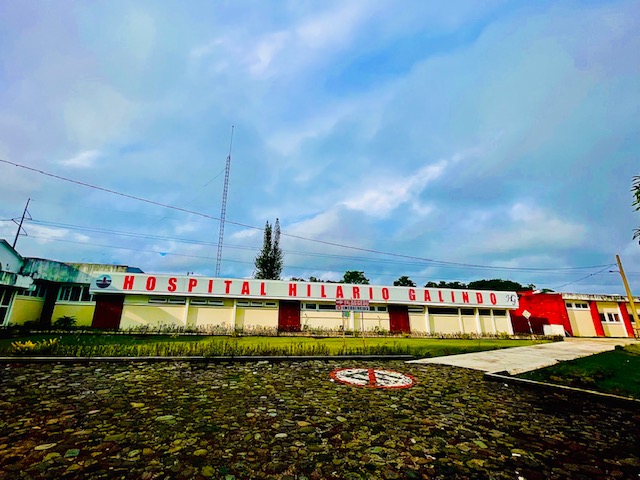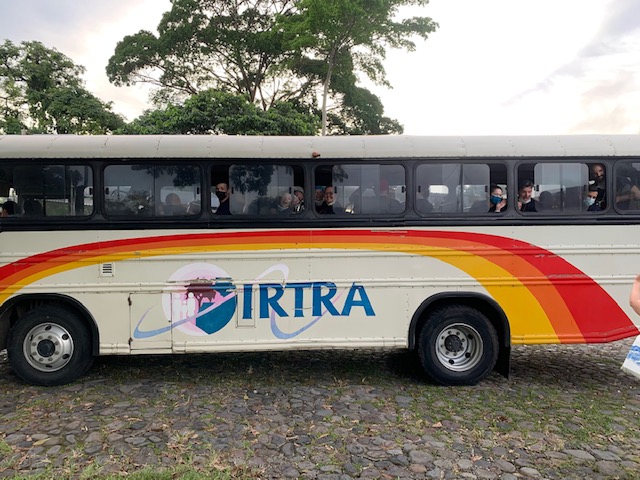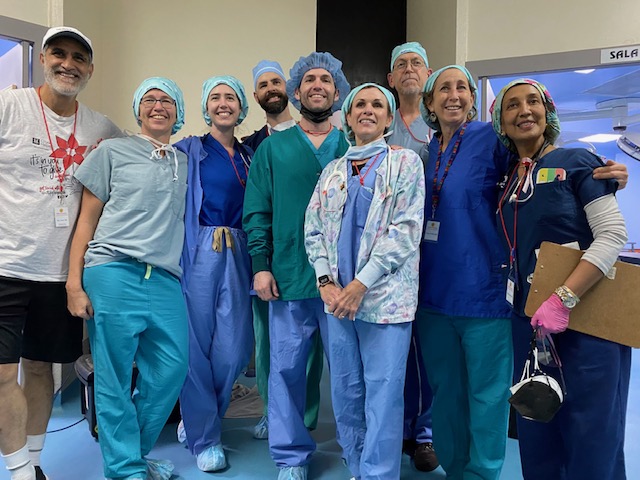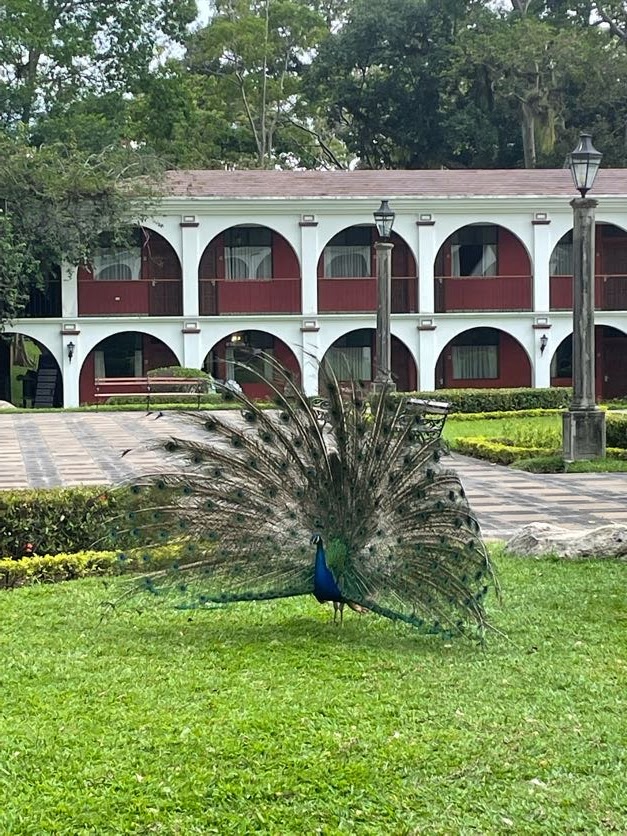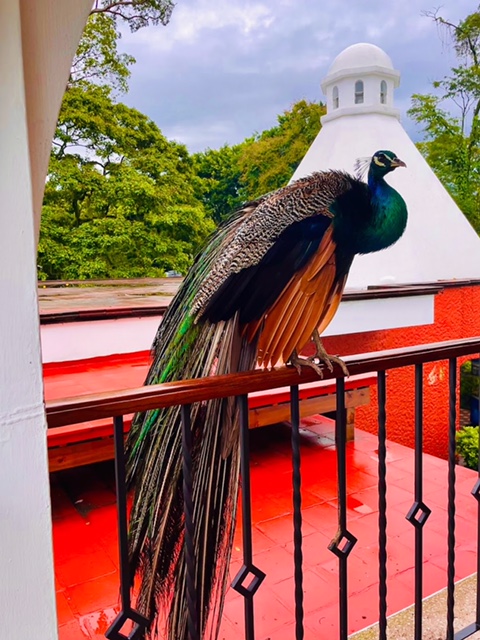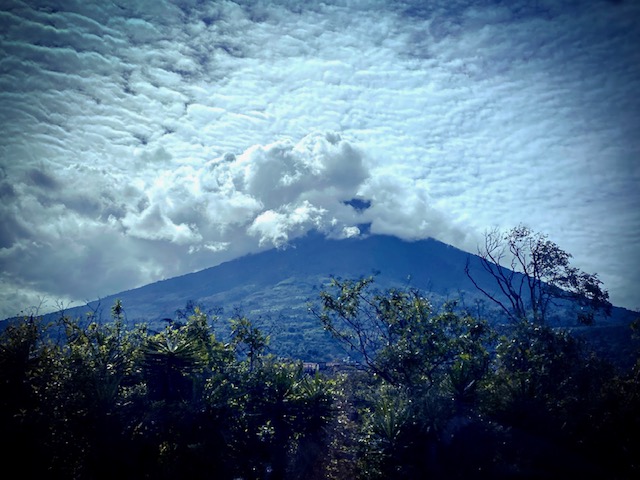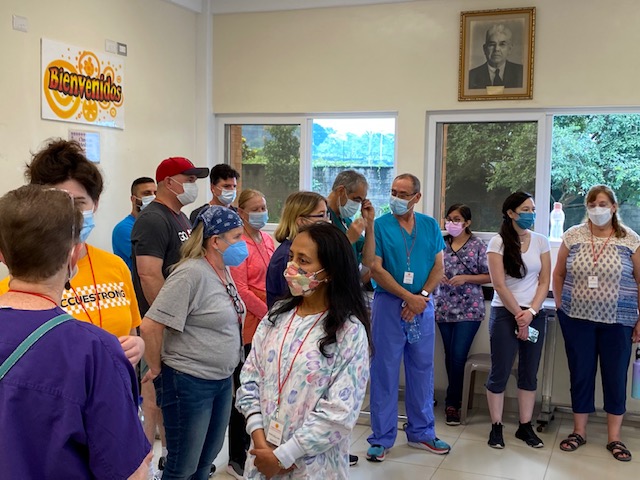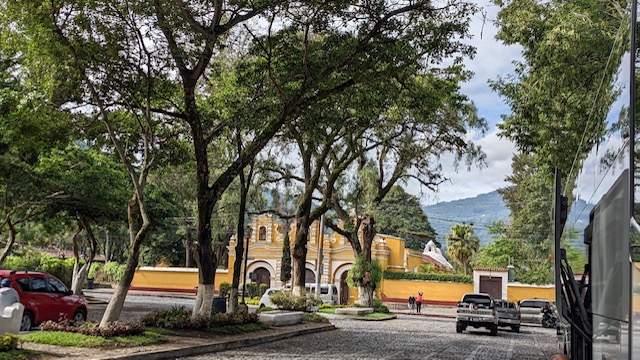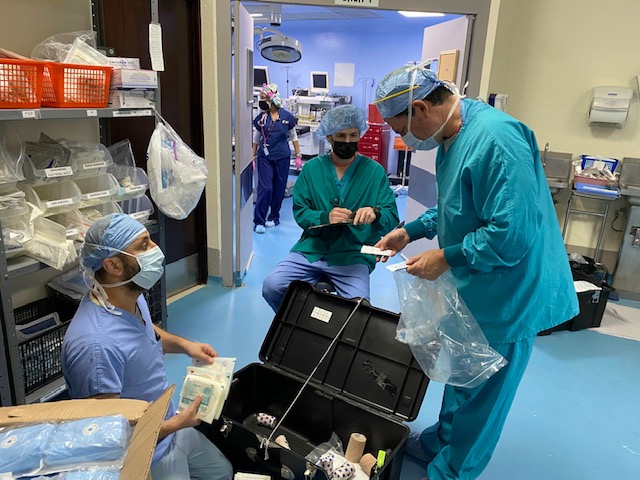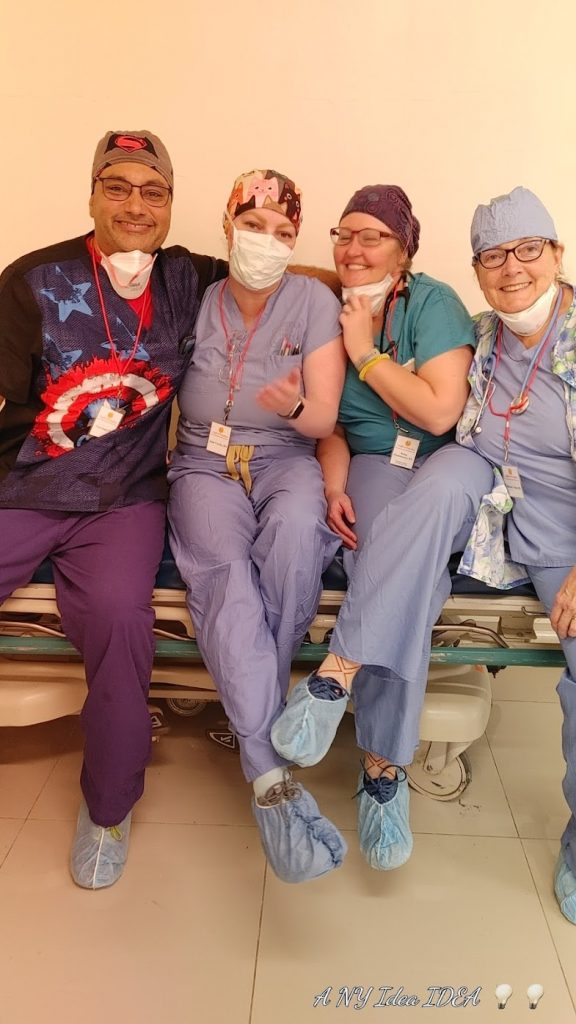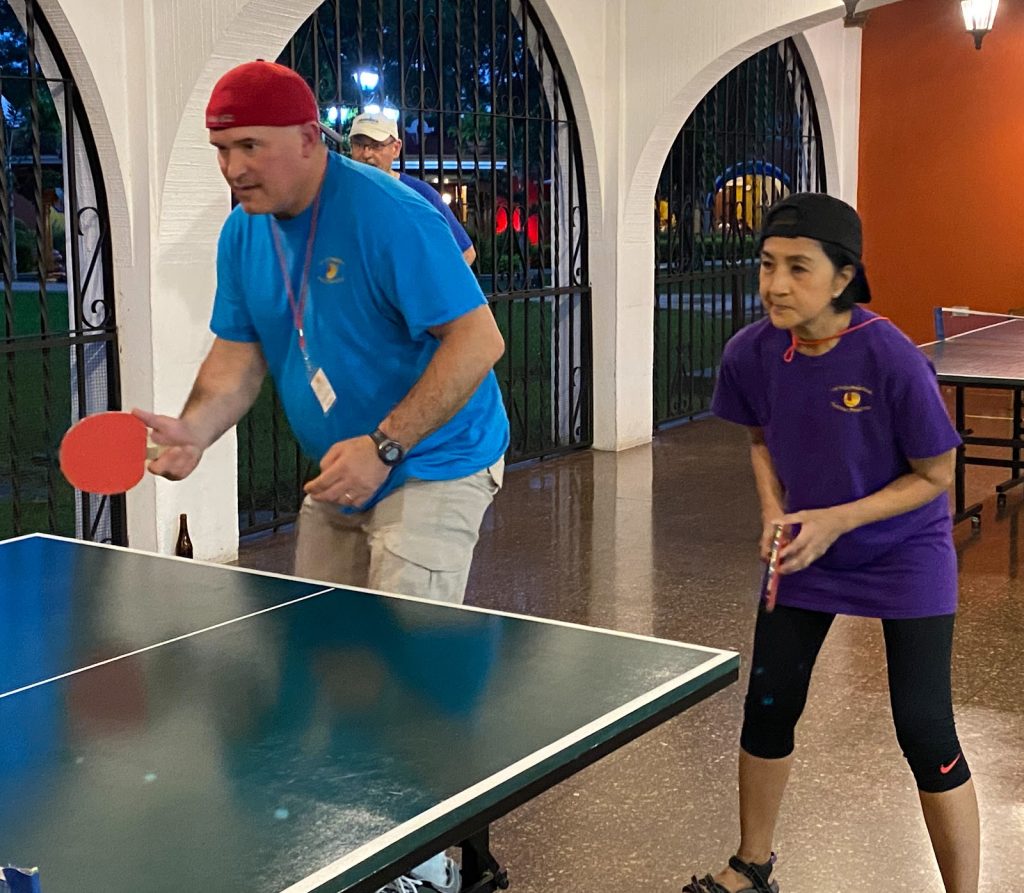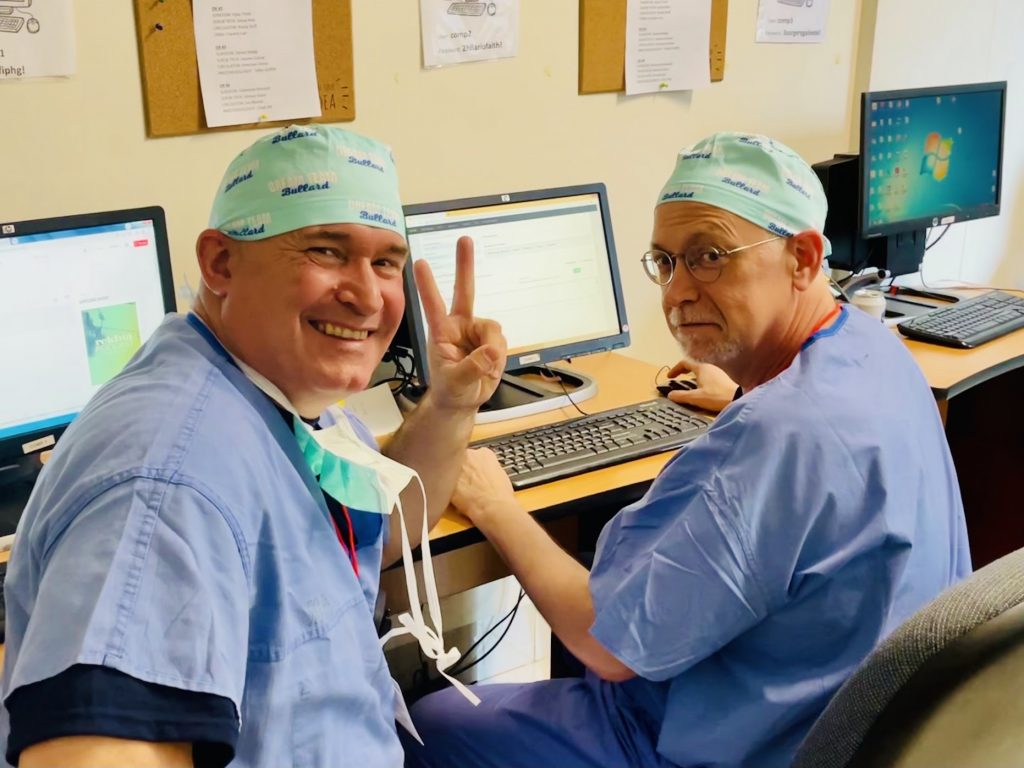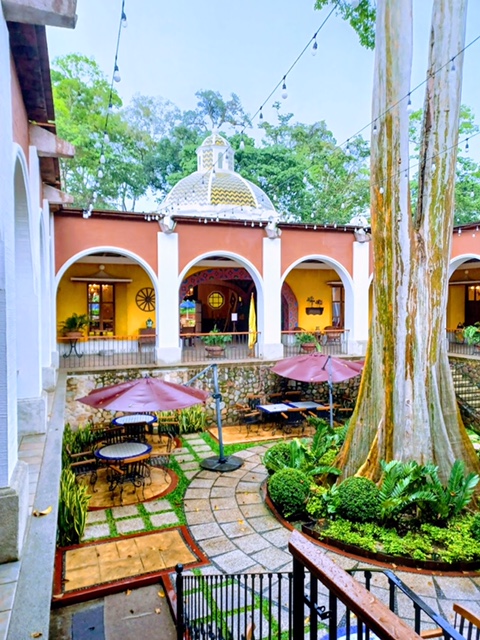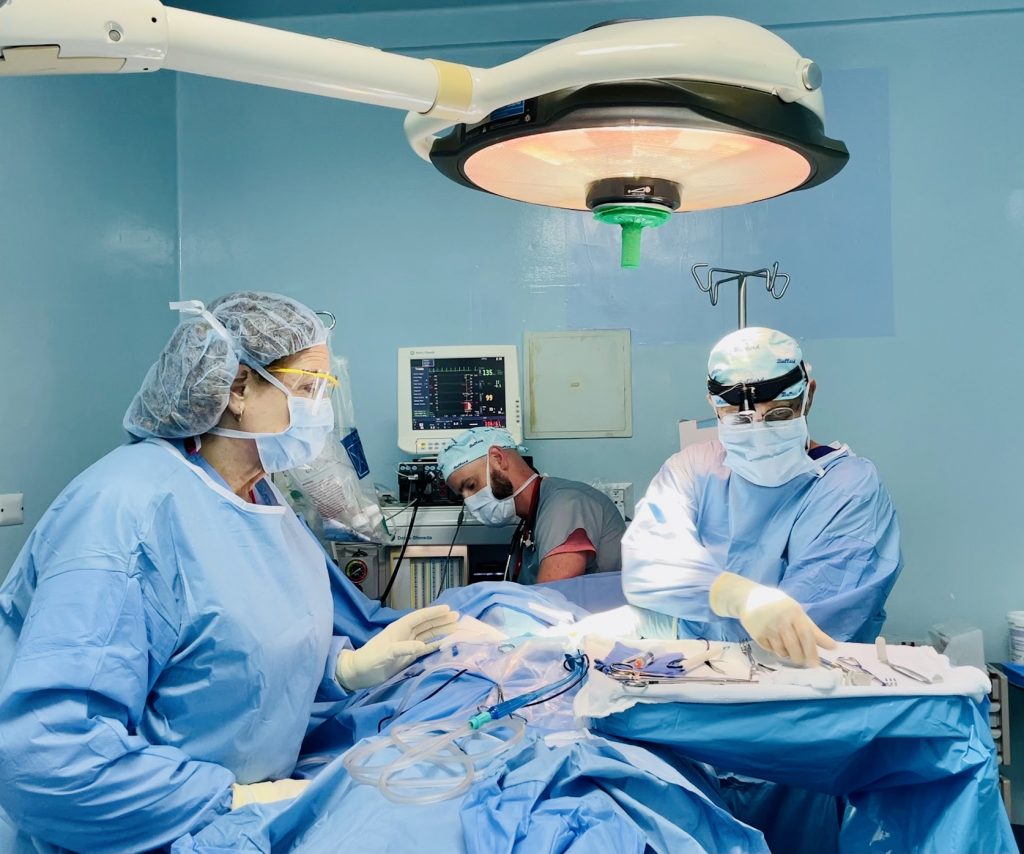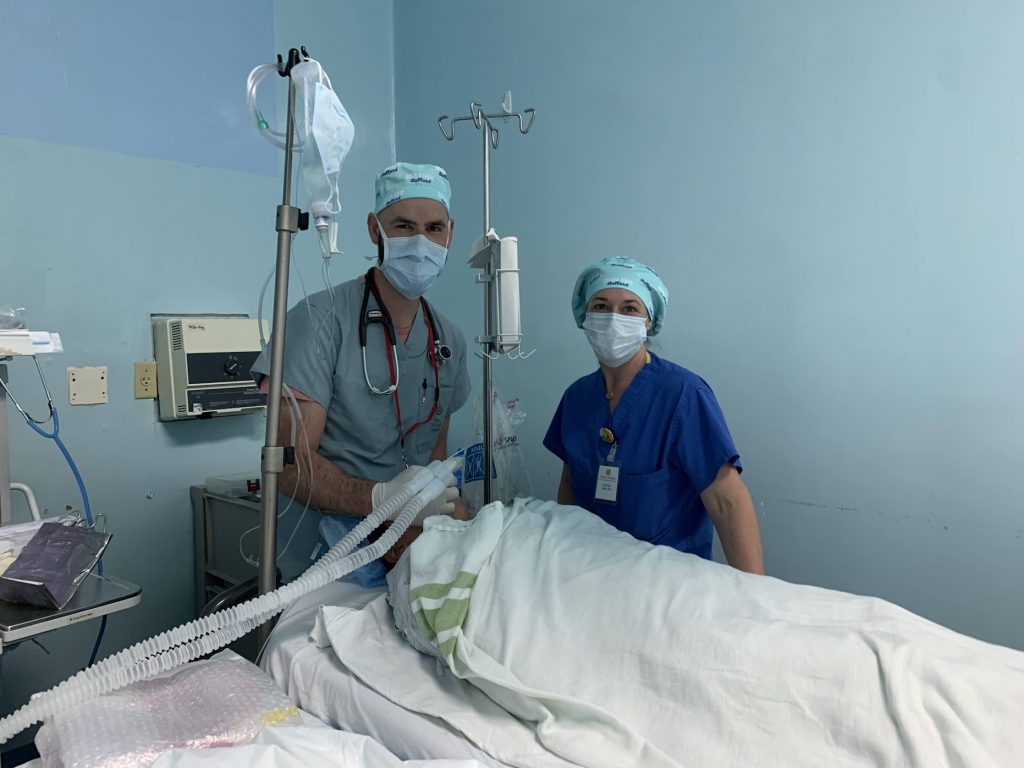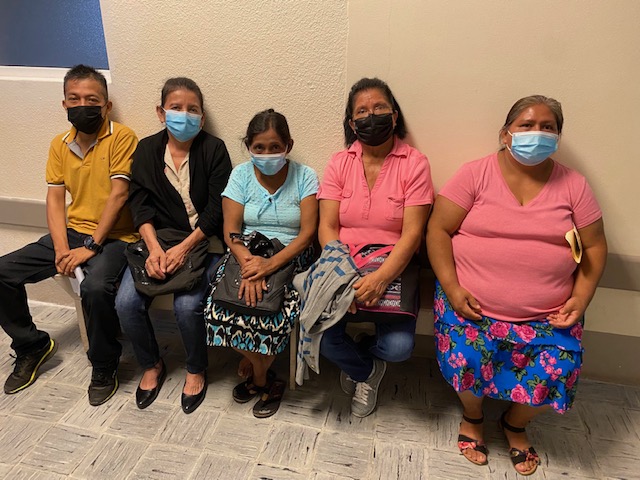 Today we ended our amazing week at Hospital Hilario Galindo and our stay at IRTRA, our very nice accommodations. We want to thank the Faith In Practice in-country staff and all of the volunteers for their guidance, support, and friendship. Special thanks to our in-country leaders, Paola and Fito, ( on the left), they made our successful mission week possible.
Friday morning our doctors and part of our team returned for the final time to Hospital Hillario Galindo to discharge the last patients. For the previous week, the team had completed 80 successful surgical procedures that changed the lives of many patients and their families. We had formed a strong and binding partnership with the Guatemalan hospital and Faith in Practice staffs to flawlessly complete this important medical mission.
At our final team breakfast in Reu, we reflected on the challenging and unbelievably uplifting week, and all of the enduring relationships we had developed. Leaving with the elation that we would soon return home to our families, there was also a sadness that we were leaving such a personally rewarding and heartfelt experience. One we will never forget.
We then boarded our bus and headed for the historic Guatemalan capital of Antigua. Along the way, we stopped to treat on some local ice cream and thank our security detail.
In Antigua we had a chance to finally relax from the long week and enjoy some shopping and the colorful Guatemalan culture in the Central Park. Those returning team members introduced our newcomers to many historic sights of the city and their favorite local restaurants. It was a well deserved and enjoyable afternoon adding to our Guatemalan mission experience.
Our final evening in Guatemala, we gathered for a team "celebration of life" dinner, reflecting not only on the many Guatemalan lives we had improved and our new friendships, but also the uplifting and lasting personally rewarding experience we had gone through the last week.
We also had time to say goodbye and thank you to our mission leader, Katherine, who has been leading surgery medical missions to Reu for 11 years. This was her last surgical team week, but she is now planning to lead village medical clinic missions in the future. She has been a fantastic leader and we all will sorely miss her always positive attitude, experienced leadership, and inspiring and totally caring personality.
We want to thank you for reading our blog and allowing us to share our memorable moments with you. This was a time that will stay with us forever, and most of us have already started to count the days until we can return on our next medical mission to Guatemala.
This can only happen with your and others' support. Faith in Practice (FIP), our nonprofit foundation sponsor, totally relies on outside donations to support its invaluable work helping the needy Guatemalan people. We have experience first hand what a difference that even small donations can make. Every donation, regardless of its size, will be realized in the improvement of the lives of poor families there. Please help us pass the word through our blog or the FIP website – Faithinpractice.org. Through these missions you can also feel the great personal reward of this extraordinary effort. Also, if you want to volunteer to be a member of a surgical or medical clinic mission, there is information on the website. Again, thank you all for you support.