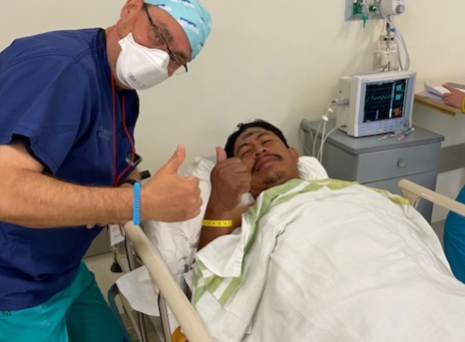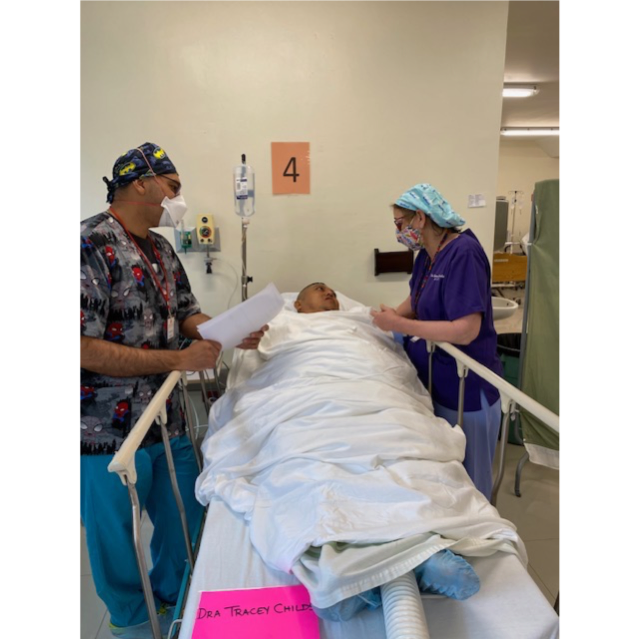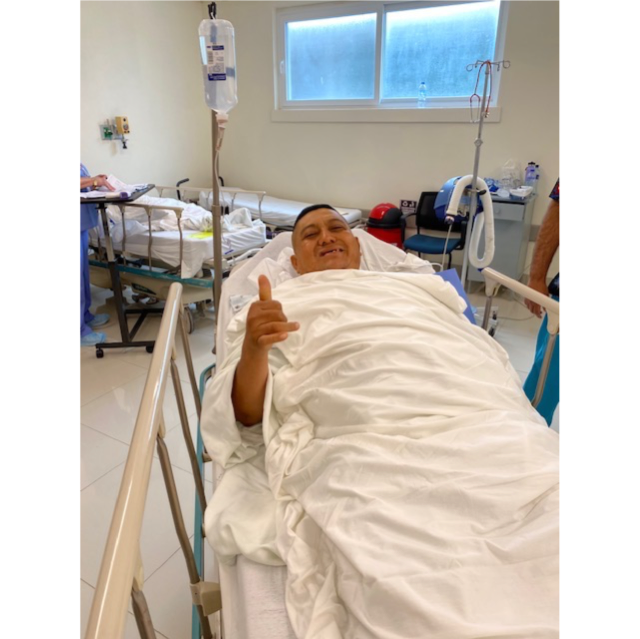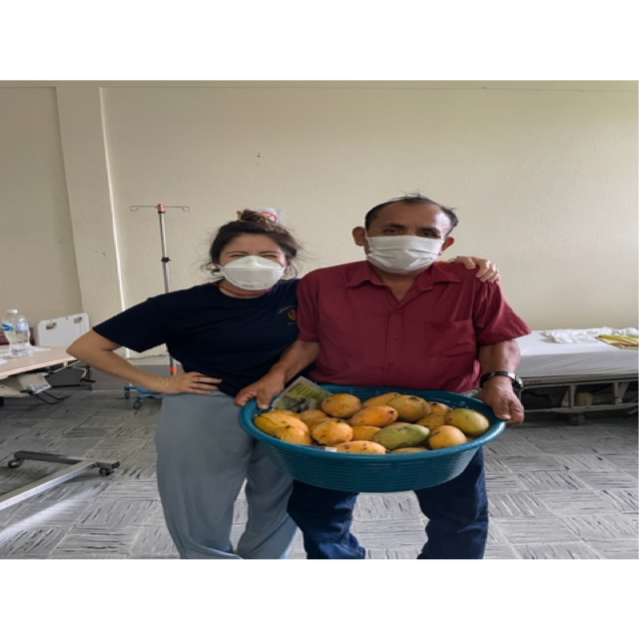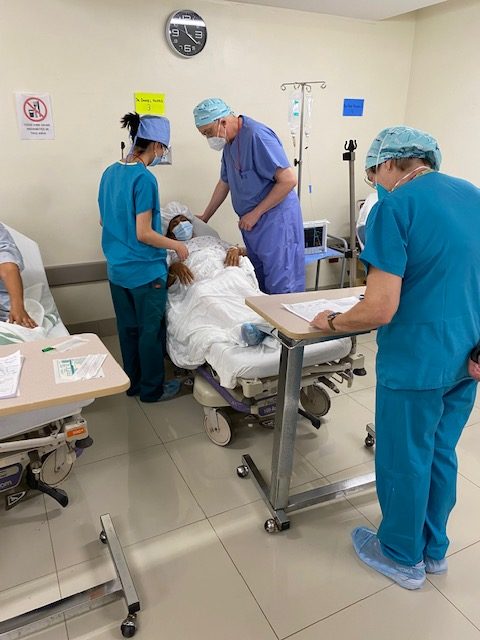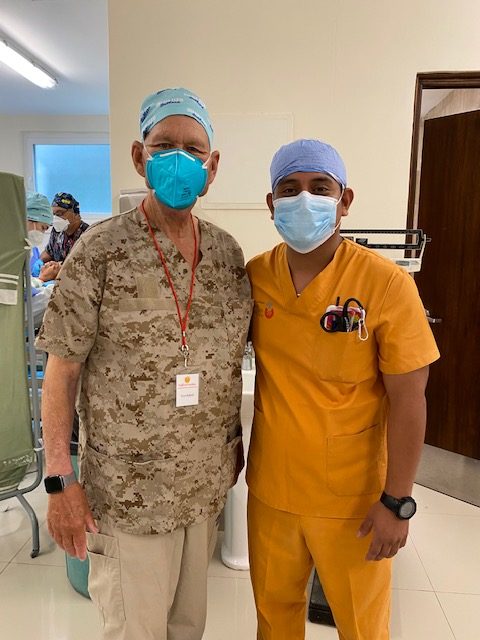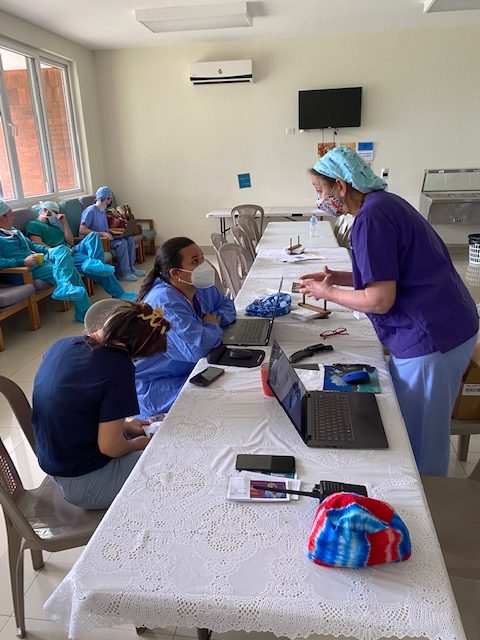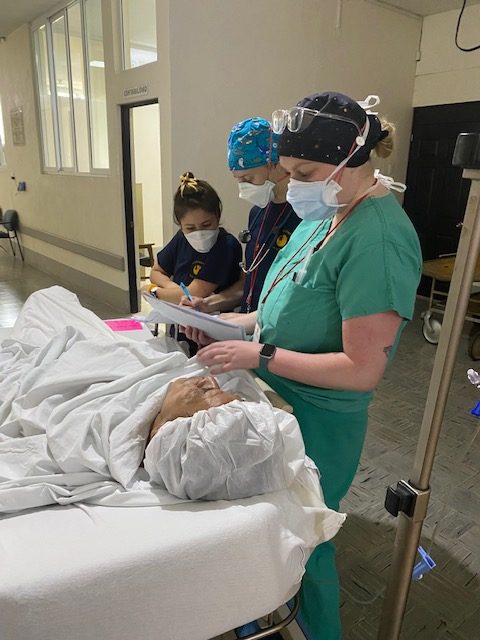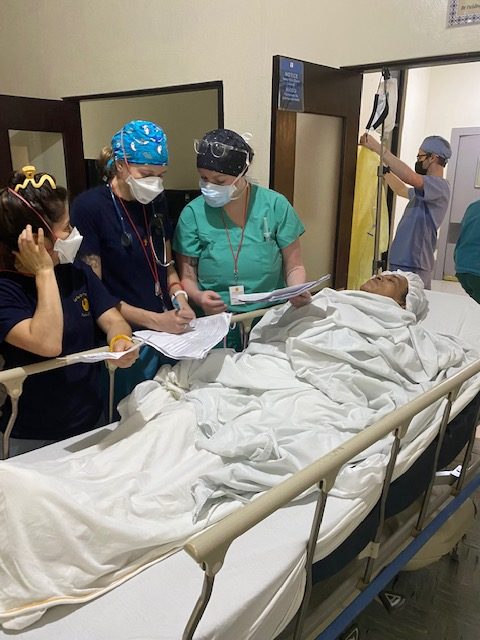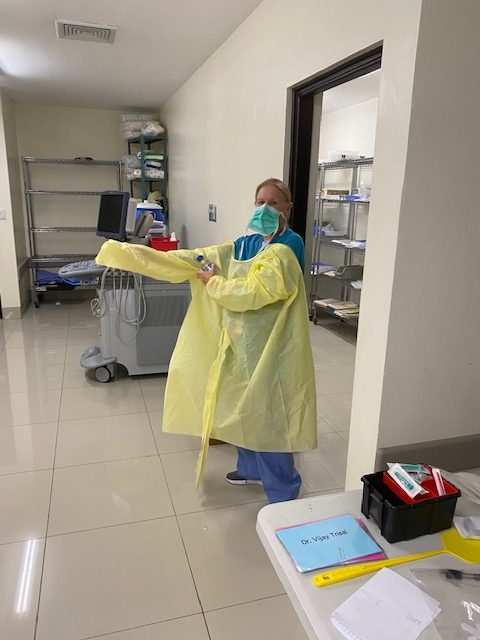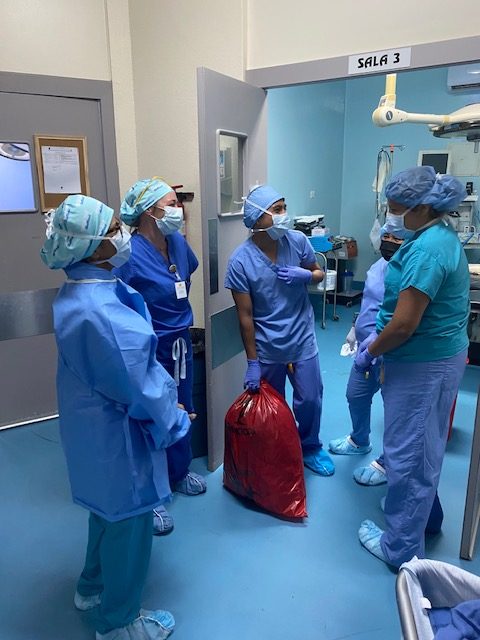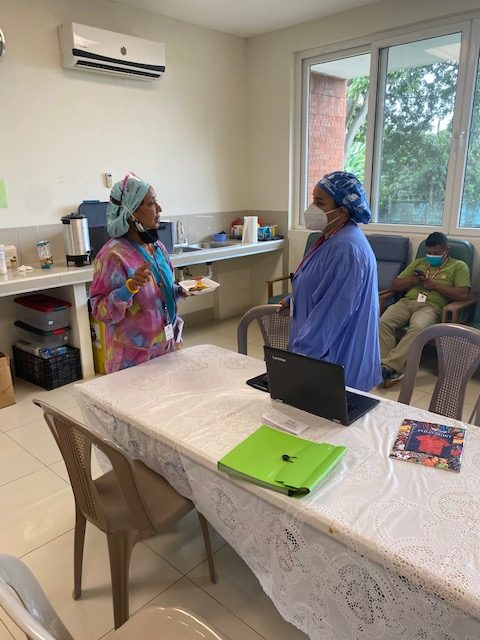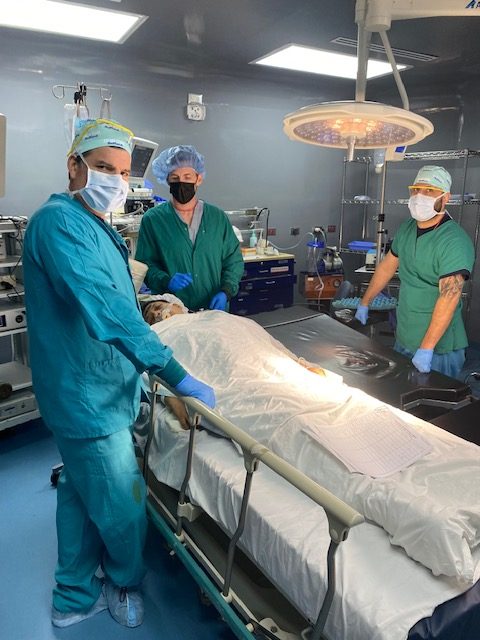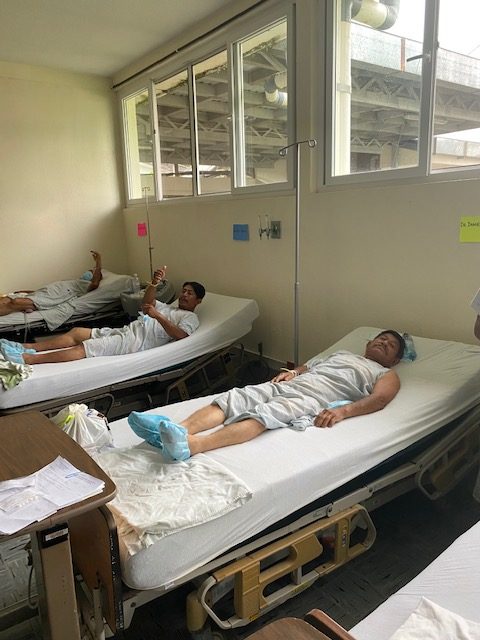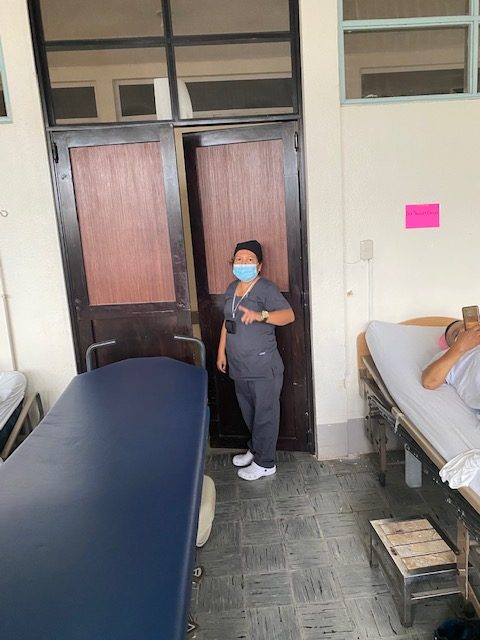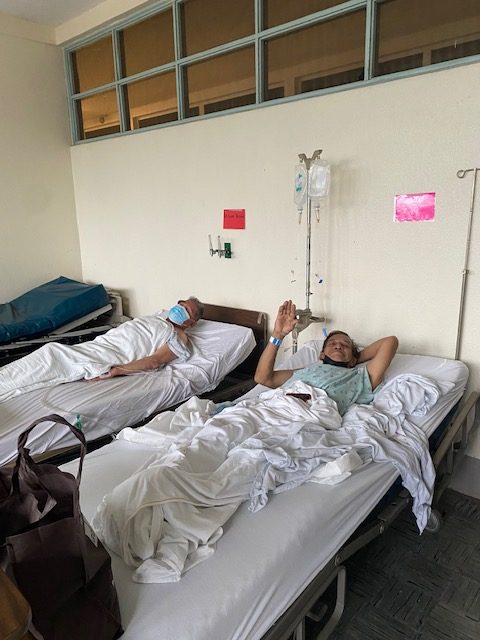 As usual, we started Wednesday morning at 5:45 AM with our morning team reflection, a review of Tuesday's accomplishments, priorities for the day, and special patients stories from our team members. We saw that our work was cut out for us, as there were numerous challenging surgeries scheduled that day. We also realized that there could possibly be increased opportunities for additional patients on Thursday, so our team and FIP leaders prepared to reviewed those cases. We left breakfast energized to begin our busy day, that was in fact truly rewarding as we met and interacted with many patients and their families that day. Here are some of their stories.
Hugo works on a plantation. He has a wife and 2 daughters. Because of a work injury 6 years ago he has been unable to fully work like he used to, to support his family. He traveled over 5 hours by bus to get to the hospital for his surgery. He was extremely thankful for our team's mission( as you can see with the big smile and thumbs up), because he will be able to work more and support his family better. We all were greatly surprised when Hugo related to us he had received his bachelor's degree in literature from the Guatemalan University.
Isidro is a street meat vendor in a small village approximately 3 hours from the hospital. He has been suffering from a severe intestinal issue for over a year that has made it impossible to live a normal day to day life. In post-op he was extremely thankful and over flowing with praise for our team and mission- "May God bless you all and forever for your help and kindness. You have allowed me to have a life again. I can't tell you how grateful I am for what you do. You were sent from God to help me."
A man brought his wife to the hospital from their home about one hour away and was determined to stay there with her until she was discharged the next day. He was so relieved to have his wife get much needed surgery that he spent time picking Mangos from his home trees to bring to the team to thank them. It was truly a heartfelt gesture.
The team enjoyed the fruits of his labor at breakfast the next morning. They were absolutely delicious.
It was indeed a wonderful day for all: team members, staff, patients and families. We were tired on the bus, but also knowing we were meant to be there.