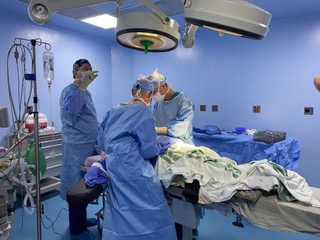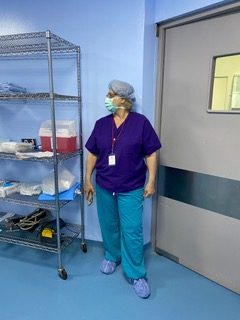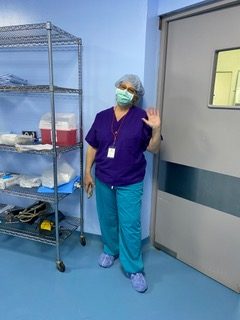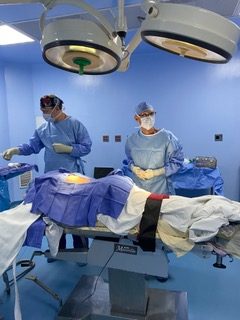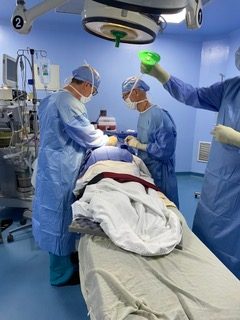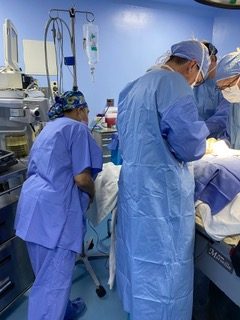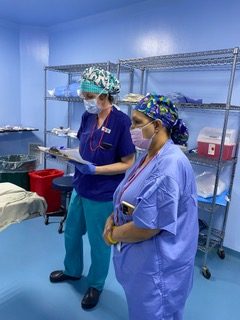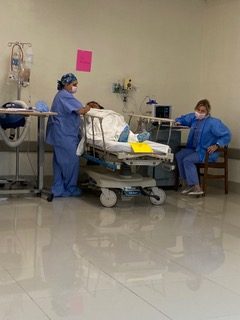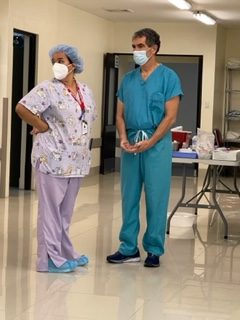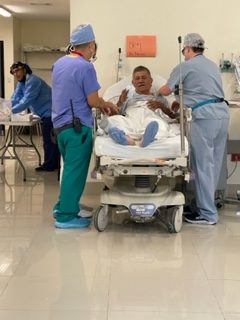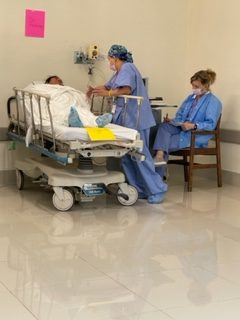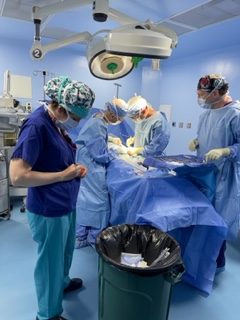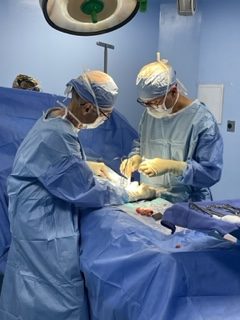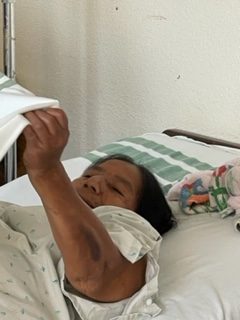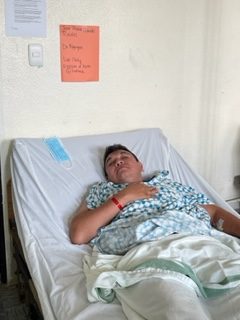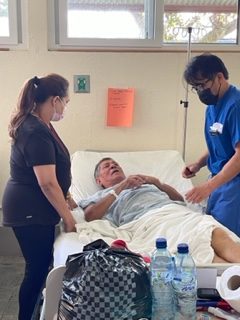 Devotions at 6:00 AM. I watched as the team slowly grabbed their coffee and made their way into the room. Joanie was well prepared and provided another thought-provoking concept. The bible is clear that Jesus is the Shepherd. He guides us and cares for us.  We are his sheep. Although I think most of us have a hard time being cared for, in other words: being the sheep. She emphasized that it is ok at times to be cared for. All week I have witnessed the team shepherding the patients. They provided much-needed surgeries and gave new hope to many.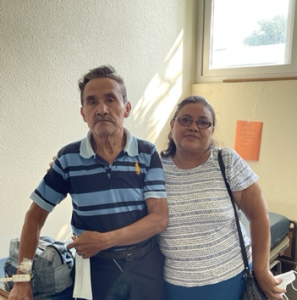 Ceto is a 78-year-old male with a need for hernia surgery. He said he is a househusband (a person dedicated to his home). He was a baker but said he gets too tired to work anymore. He lives alone, and his daughter takes care of him. Shewas apprehensive about him being in such great pain. Ceto's pain was so great at times that he thought he was dying. He had this hernia for seven years, and his daughter learned about the FIP mission and asked Ceto if he wanted to go to the FIP clinic to see if they could help him. He agreed in hopes they would be able to alleviate his pain. He was accepted into the program and put on the waiting list. After a year or so, he was scheduled for surgery. This week he had hernia surgery and is on his way to recovery. He said, "nowI can have a normal life since my pain is gone. I am so grateful to Hospital Hilario Galindo.That was so helpful. Thank you for the doctor's work and effort they do for me." He was so happy and grateful. His daughter was with him, and she was crying. He said, "I am now free!"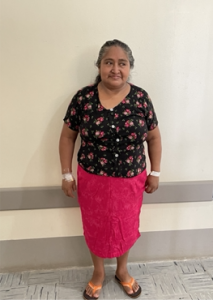 Angela is a 54-year-old housewife. She had her hernia for 27 years and gall bladder issues for three years. She was so sad because she could not play with her grandchildren. What bothered her the most was that she could not hold them or hug them due to her pain. One day she heard about FIP and the work they do at the Hospital Hilario Galindo and the surgeries performed by the American doctors. One day she decided to go to the clinic, hoping she could get some help. She was added to the waiting list, and about a year later, she was scheduled for surgery; that week, she had her hernia repaired and her gall bladder removed. She told me, "I am so happy and grateful for the mission and the service the doctors provide. I can now live a normal life. But most of all, I can hold and hug my grandchildren. I can play with them all because of the doctors that come here." She was delighted and grateful.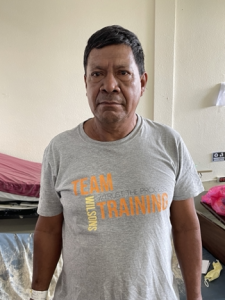 Antonio is a 57-year-old farmer. He has been working the fields harvesting corn and tobacco. He has been suffering from a hernia for at least six years. He could not work as long hours or as hard as he wanted. It was affecting his ability to provide for his family. He tried going to other private hospitals but could not afford the surgery cost. He was beginning to feel hopeless until he heard about FIP and the miraculous works they perform. He was able to get to the clinic, get assessed, and put on the waiting list for surgery. This week was his turn, and he was so grateful. He is so happy to be able to provide for his family, all due to the kindness of the doctors, nurses, and volunteers at Hospital Hilario Galindo. He expressed his thankfulness and blessings to everyone, especially God.
As the week comes to a close, I reflect on the moments that have impacted the lives of the people of Guatemala. The series of moments blended to create life-changing experiences for the patients served. Some were good, some were bad, and some were life-changing, but they impacted the patients and all of us on Team Raymer. It reminds me of how Jesus lived in the moment with the ordinary, and from that, he created life-changing experiences. This week Team Raymer worked very hard at the moment to change lives forever. FIP made it all possible. Please continue to pray for the work being done in Guatemala and support FIP with your donations.  What a beautiful way to give back.