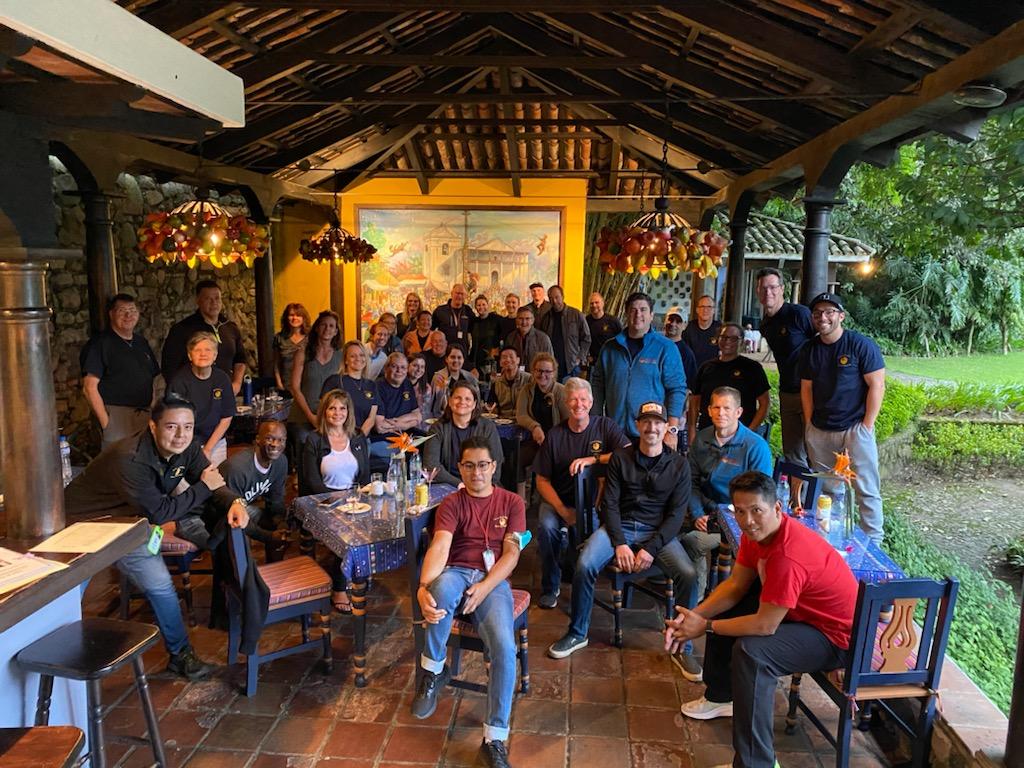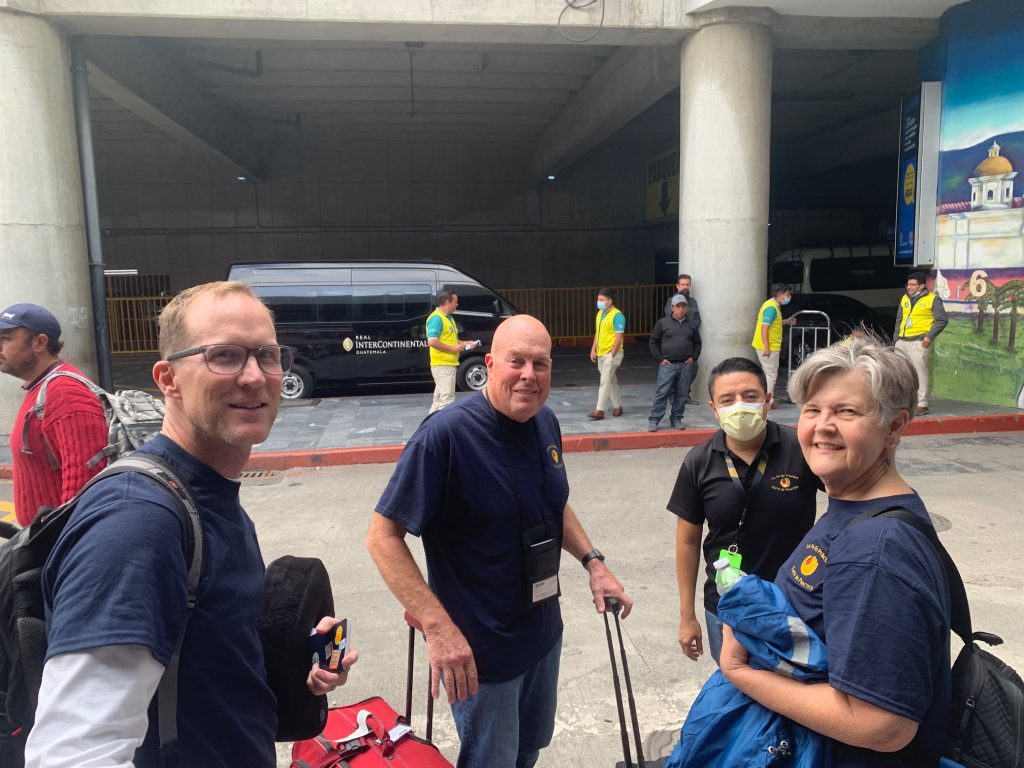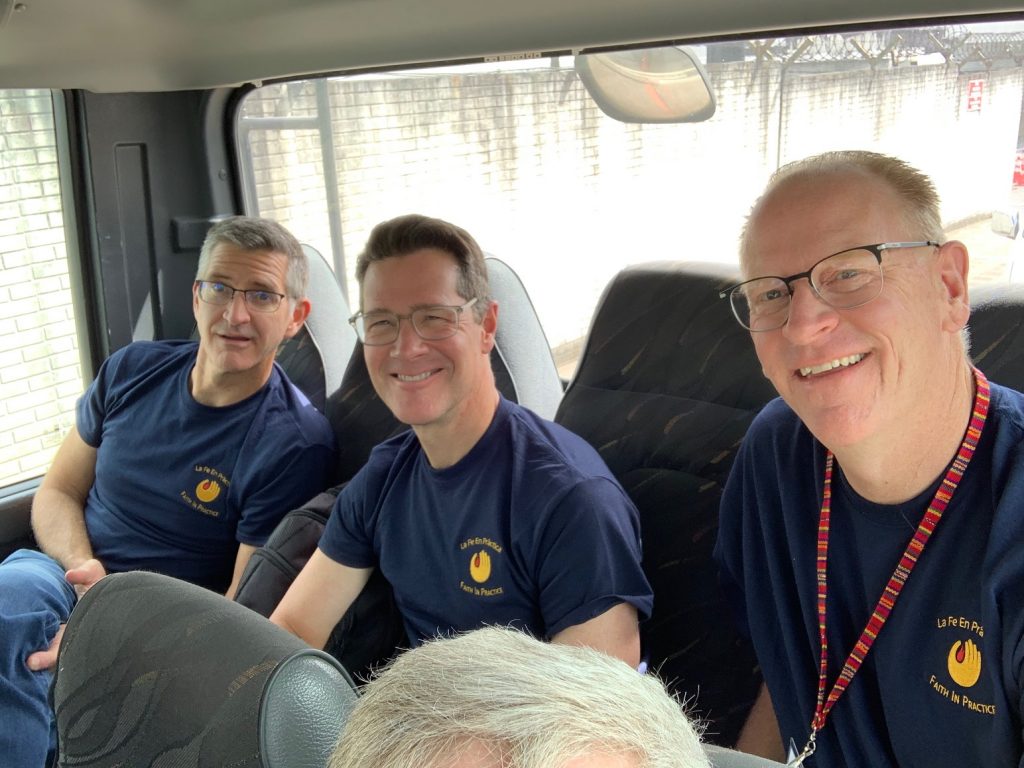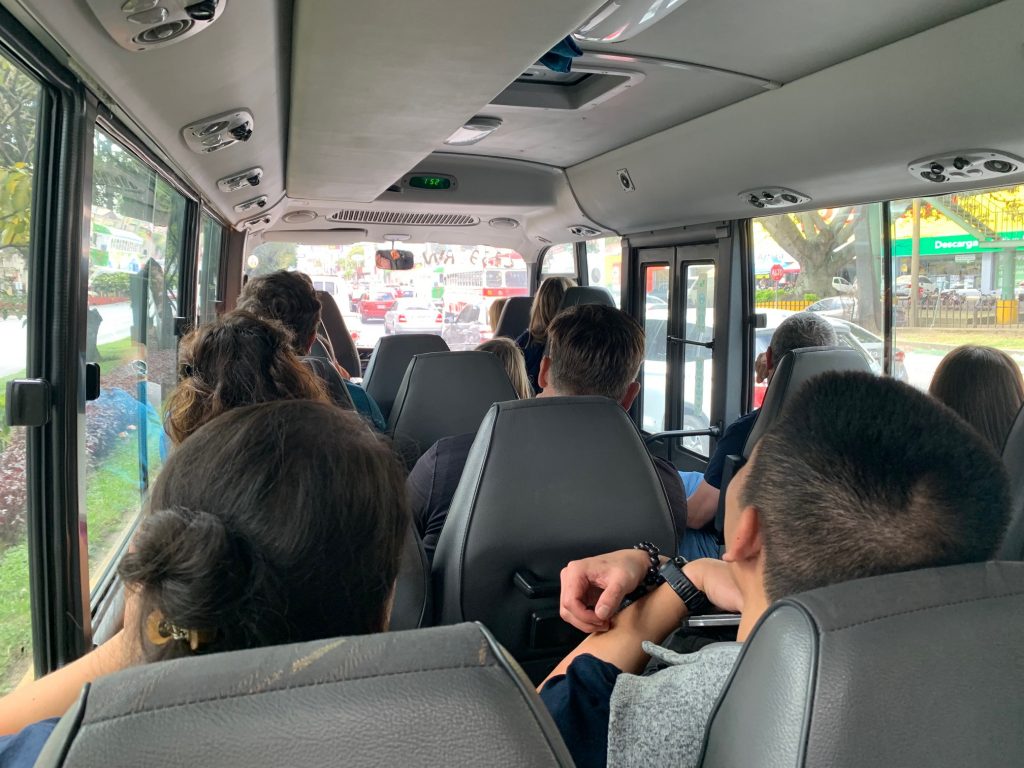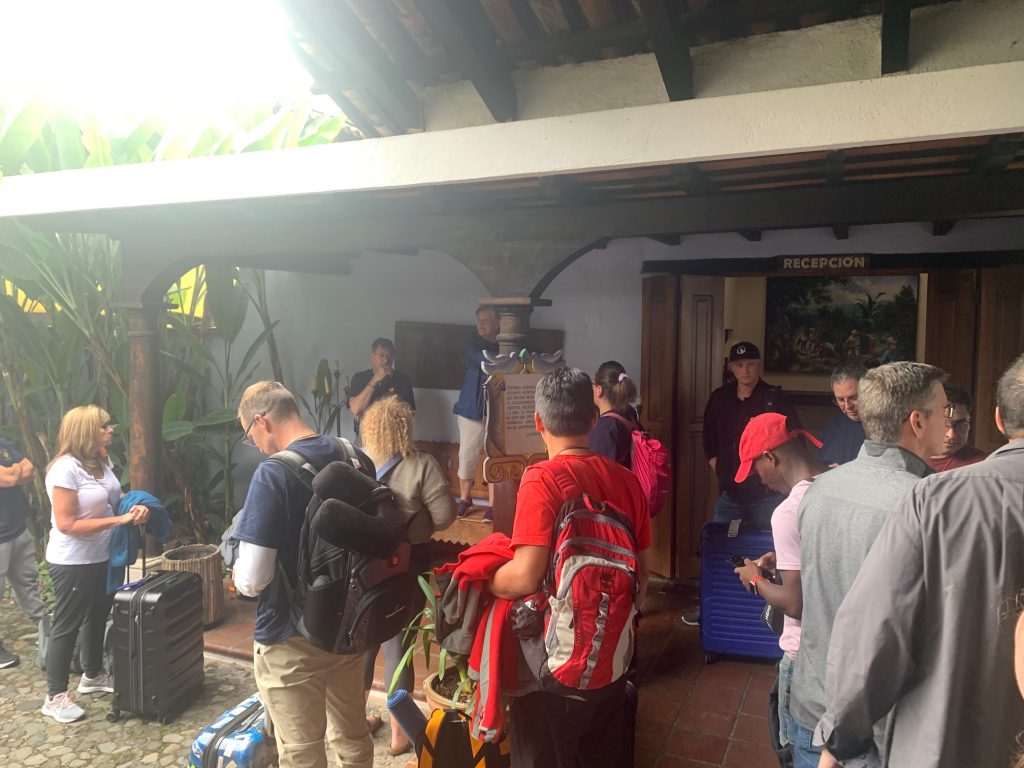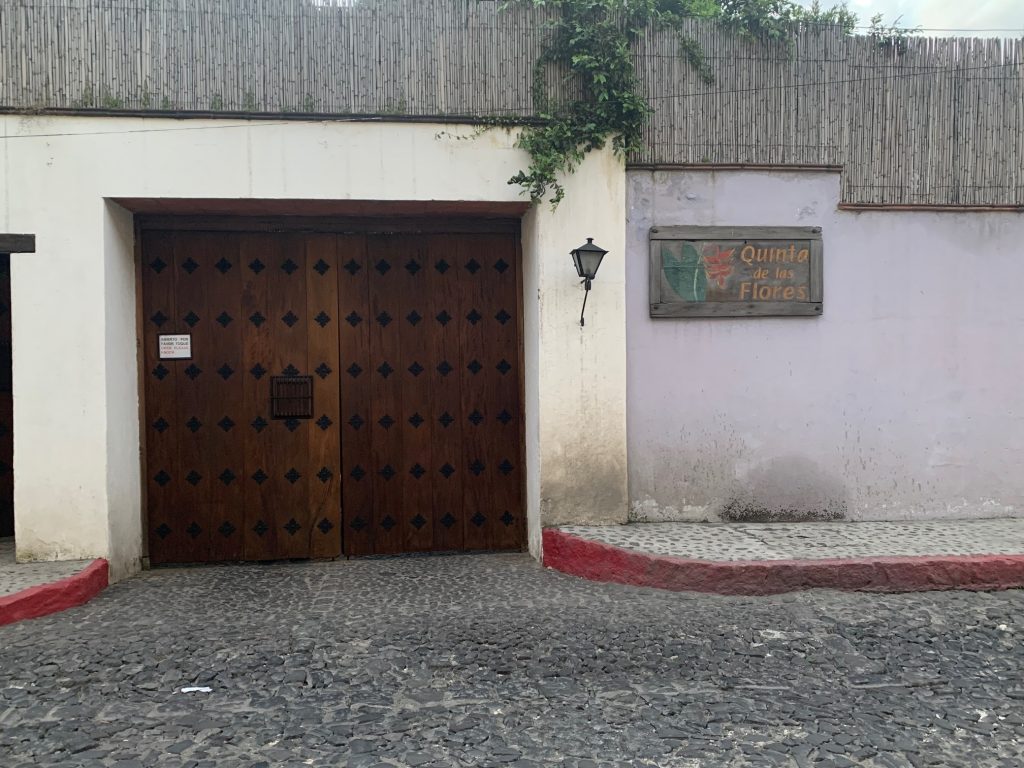 This is John White, the team blogger and photographer for Team Hope in Motion! Thanks for reading along as I share some news and highlights from our week-long trip, plus some photographs of the team in action
Today the team of approximately 40 for Hope in Motion has arrived in Guatemala City and then took an almost two-hour bus ride to Antigua, and specifically our abode, Quinta de las Flores. Spirits were good and we got settled into our rooms and had a great orientation from Andres Garcia who lives in Guatemala, and serves on the staff for Faith in Practice. He described that the government no longer requires the use of masks, nor will require us to show our vaccination cards, but cautioned us to use masks as a precautionary measure when in groups and while walking to and from the hospital.
We have a very nice mix of Orthopedic Surgeons who specialize in hip and knee surgery, foot and ankle surgery and one general surgeon, as well as anesthesiologists, physical therapists, OR nurses and logistics folks. The initial plan includes performing 30 knee replacements, 15 hip replacements and 15 foot and ankle procedures. This year the team will treat a limited group of general surgery patients while learning how to increase that number of patients in the future. We were sad to learn that Dr. Adolph Lombardi recently contracted Covid and was not able to join the team this year.
We had a nice group dinner and are excited to spend the day tomorrow looking more carefully at the patients and performing pre-op work ups, organizing the week of surgeries, and organizing the equipment needed to do the procedures. Over the next few days, I will be featuring various stories and remarks from team members and patients that we meet. Right now, many of us are getting to know each other for the first time
Stay tuned for more, and thanks for your support.
John
To support this team and their commitment to our patients visit: