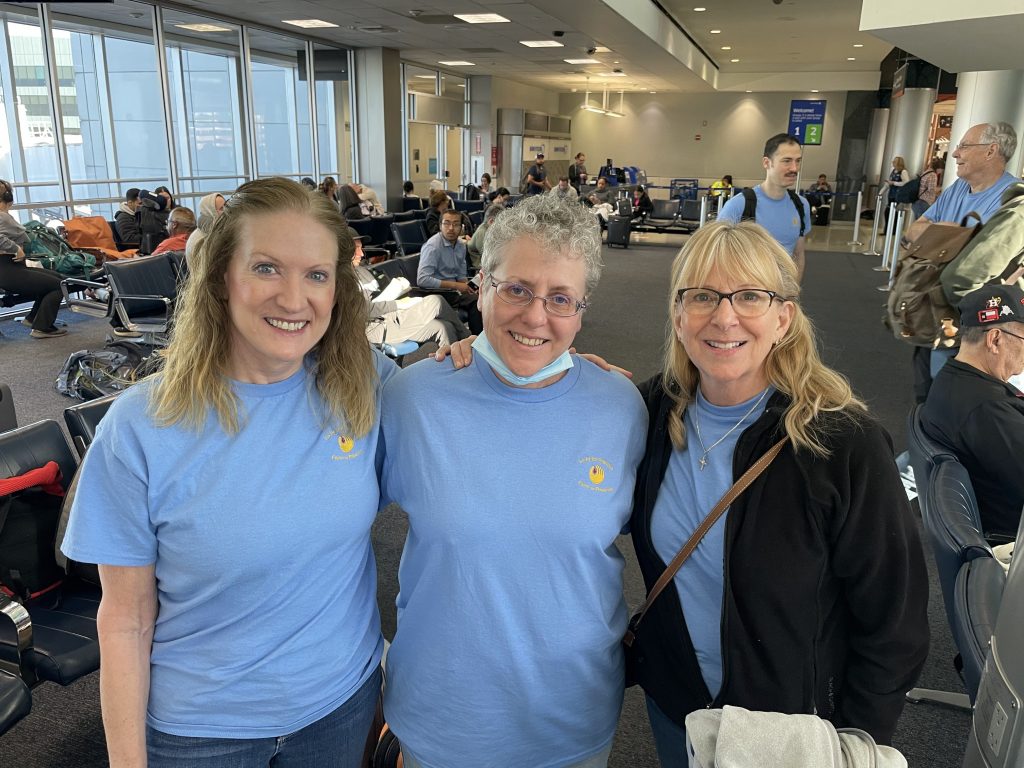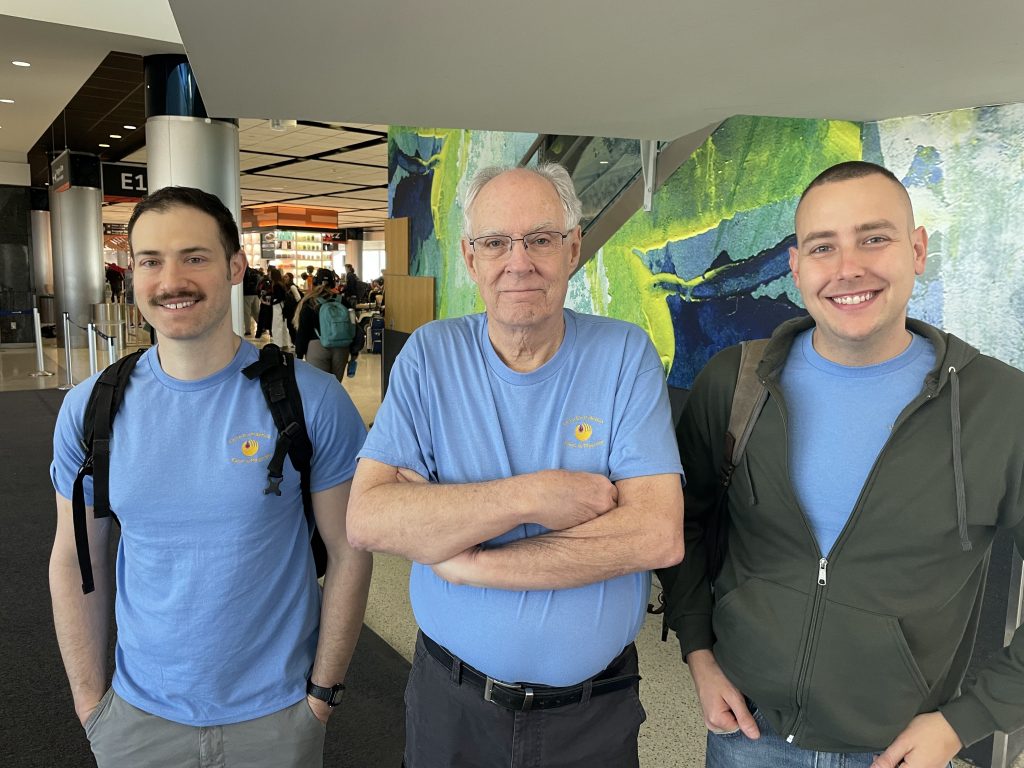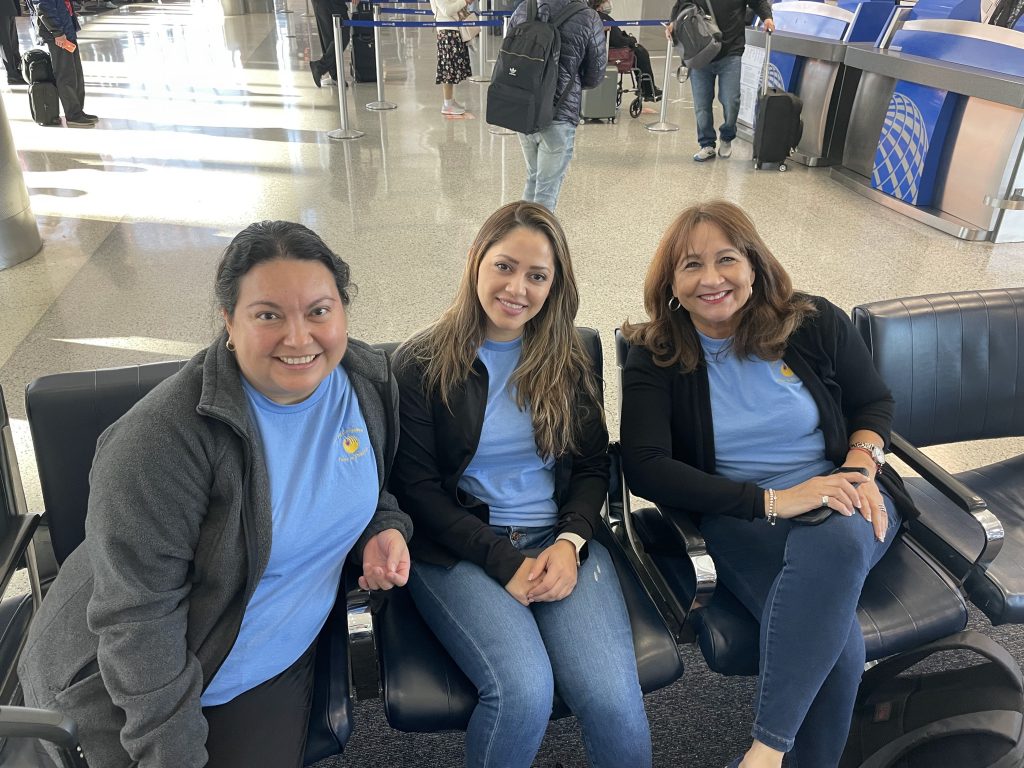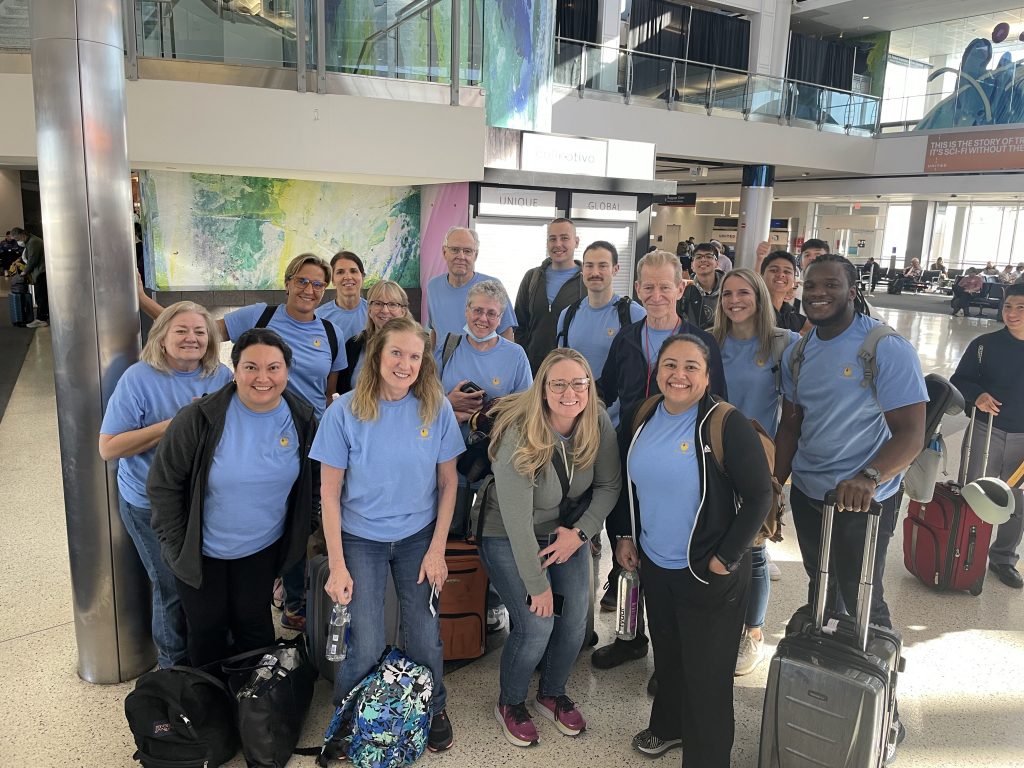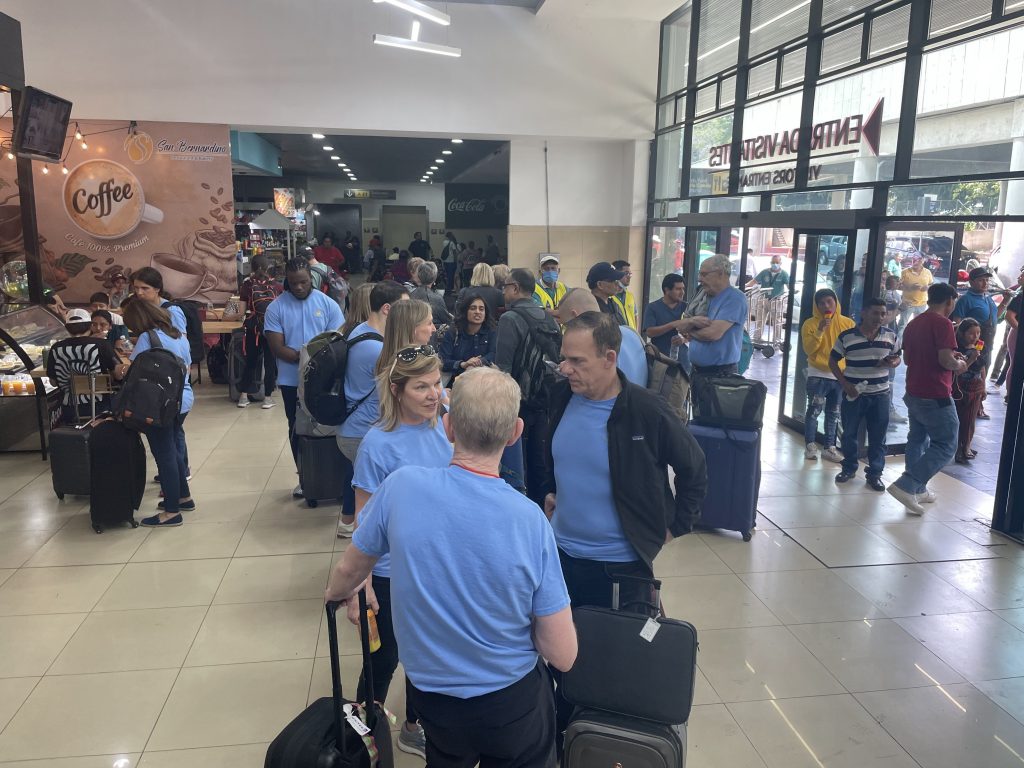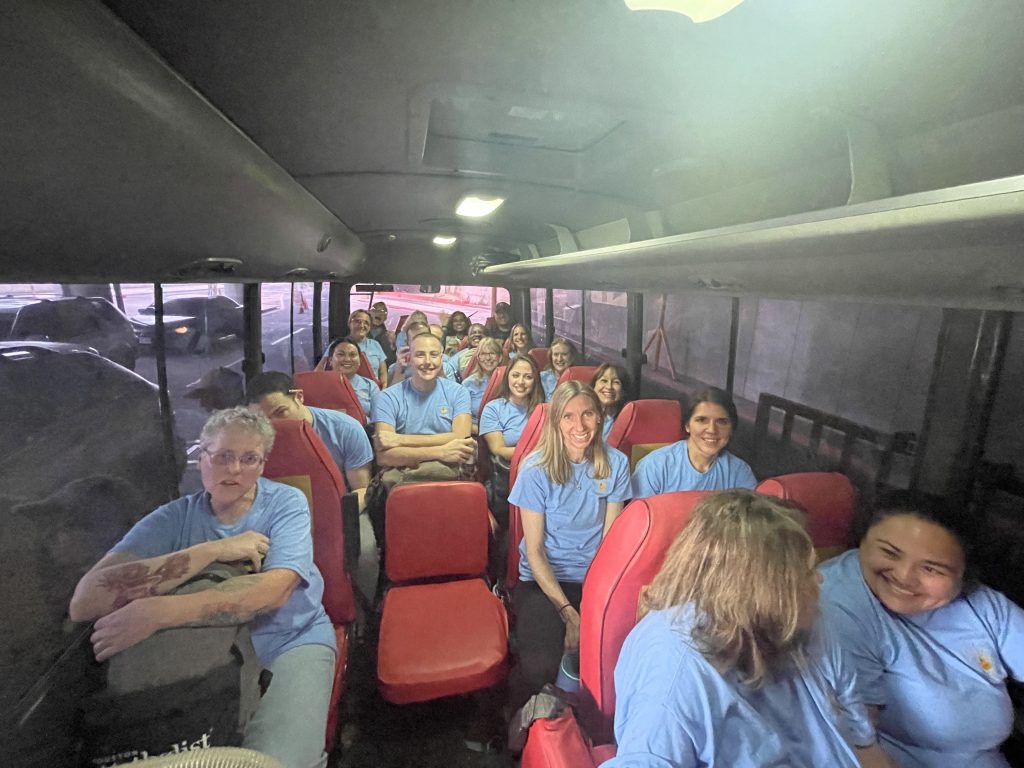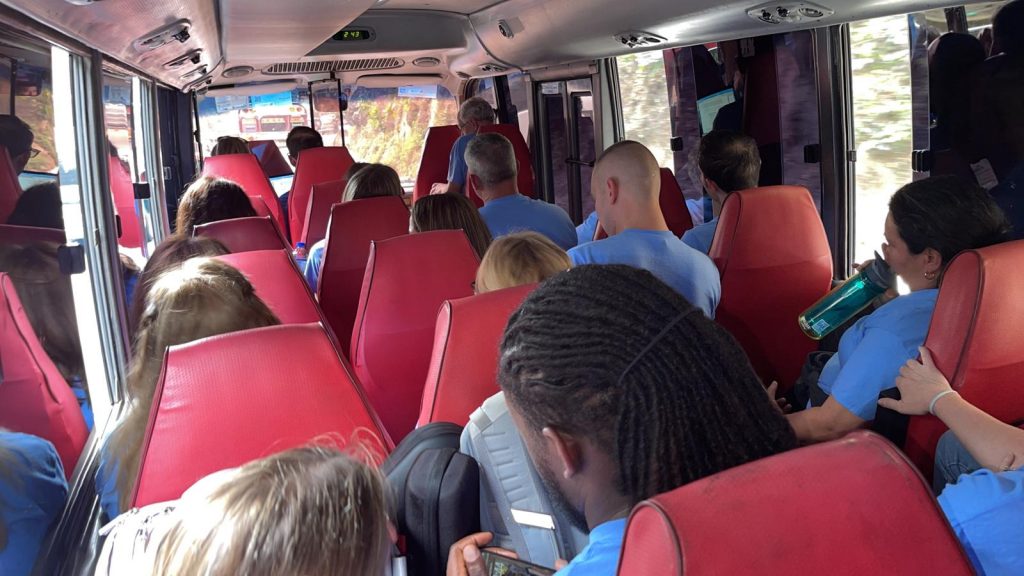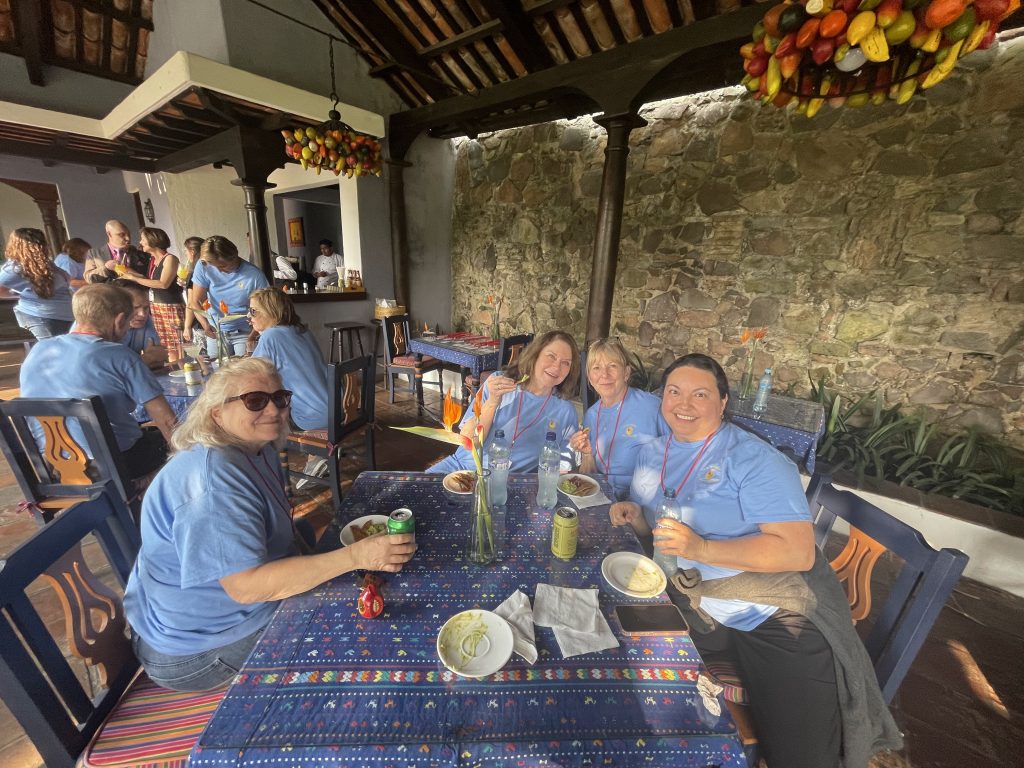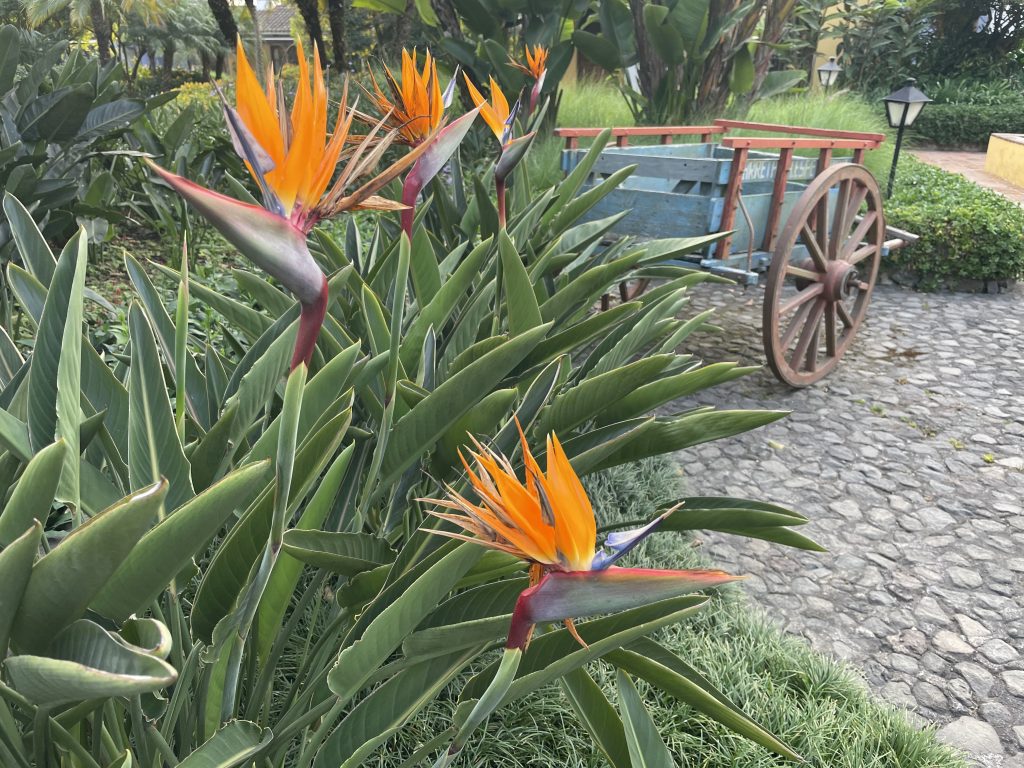 It was a long day for the team, as most of our group of 28 (almost a quarter of whom will be making their first trip to Guatemala) met up at the airport in Houston, from all across Texas, enjoyed some much needed coffee, a bit of breakfast, and fellowship before heading out to Guatemala City.
It was an earlier morning than normal, due to the need to stay ahead of potential delays from ongoing construction at the airport, but it didn't dampen anyone's spirits, as we met several more of our team at GUA before embarking on the slow bus drive to Antigua.  Old friends and new team members came from far beyond the Lone Star State, including California, Illinois, and Louisiana, anxious to get started.
In what will inevitably be a sign of what will be accomplished during the week, on the flight to Guatemala City from Houston, one of our anesthesiologist team members assisted on a mid-flight health issue with a mother who was returning home after hearing of some tragic news in her family.  As soon as the plane landed, she was escorted off the plane first, followed by an overflow of appreciation from other passengers who had just received a sneak peak of our mission for the week.
When asked "what are you most excited about?" the team noted a combination of wanting to see each other again, starting our important work as soon as possible, but also meeting the patients, who were clearly at the center of their thoughts and minds.  The enthusiasm was echoed by a resounding desire for each team member to "do their small parts together to make a bigger difference."
At the airport and on the bus ride to Antigua, conversation ranged from talk about travels, to family, to food, as the team took advantage of the down time, centering themselves for the important work ahead.
Following an inspirational talk from Faith in Practice Leaders and Administrators, after a prompt to a few first timers…specifically "what are your first impressions?" one noted (even before we've seen our first patient); "Deep in my heart it touched me, and I know now why I'm here!"
-Erin Machac
To support this team and their commitment to our patient's visit: