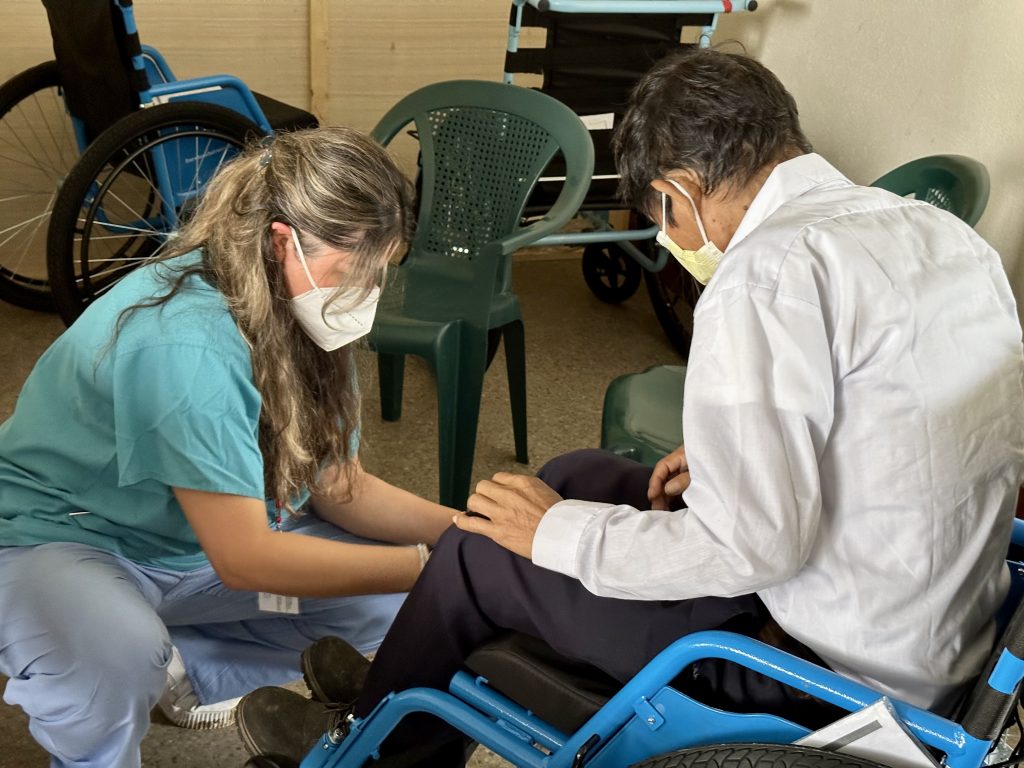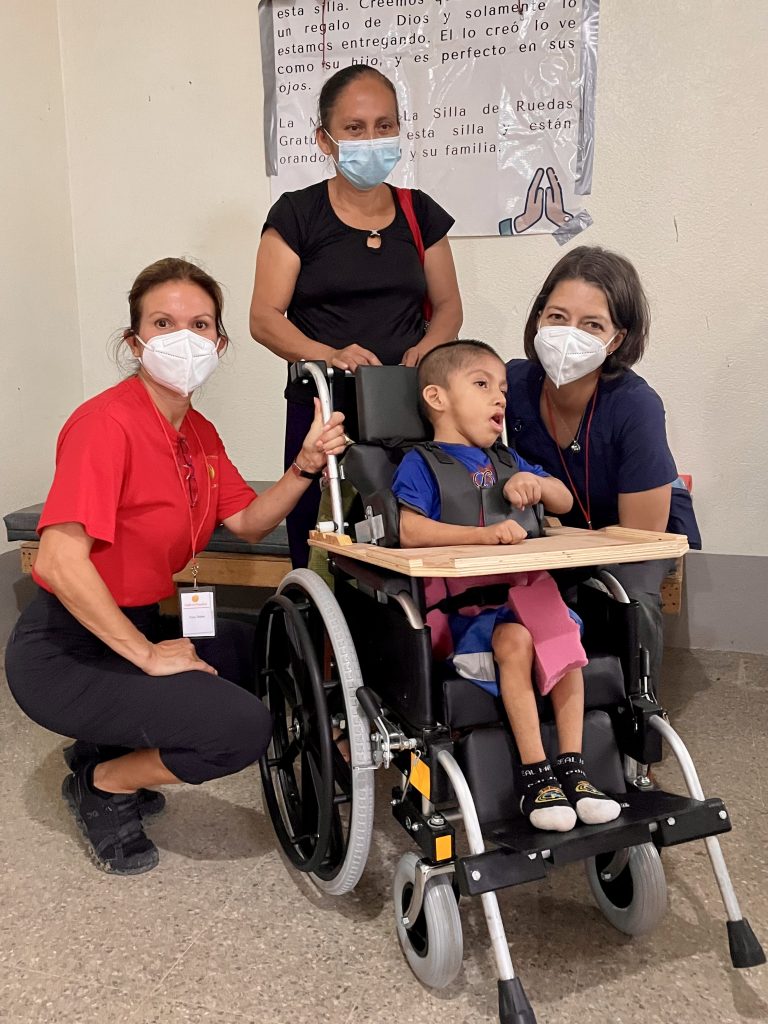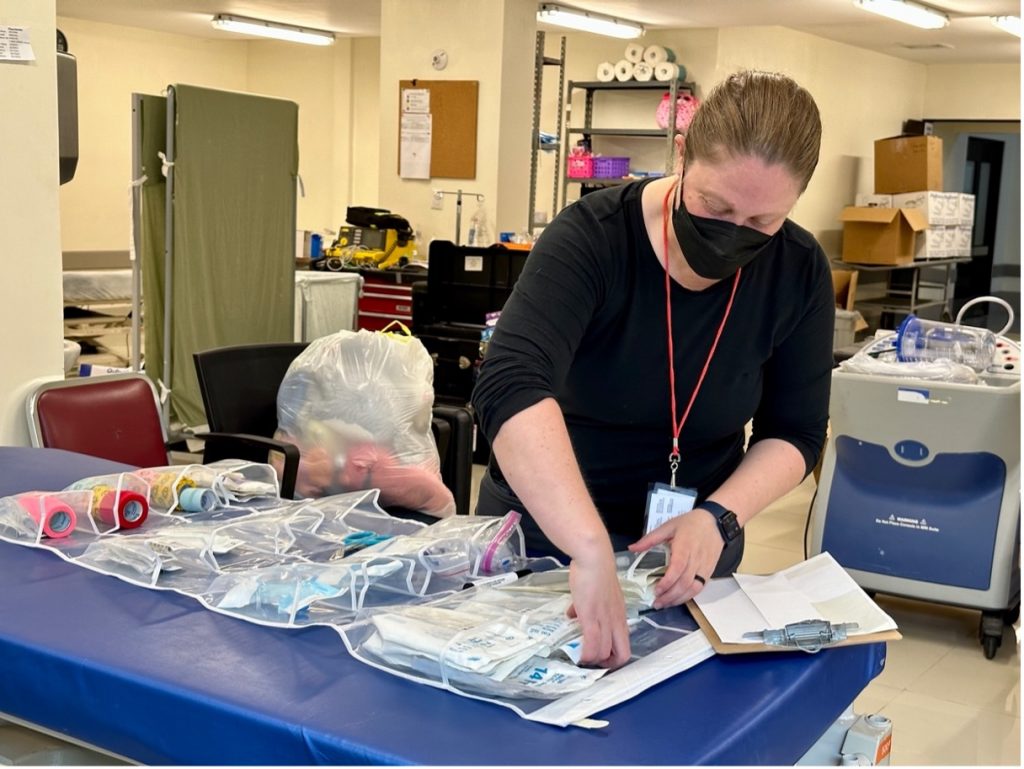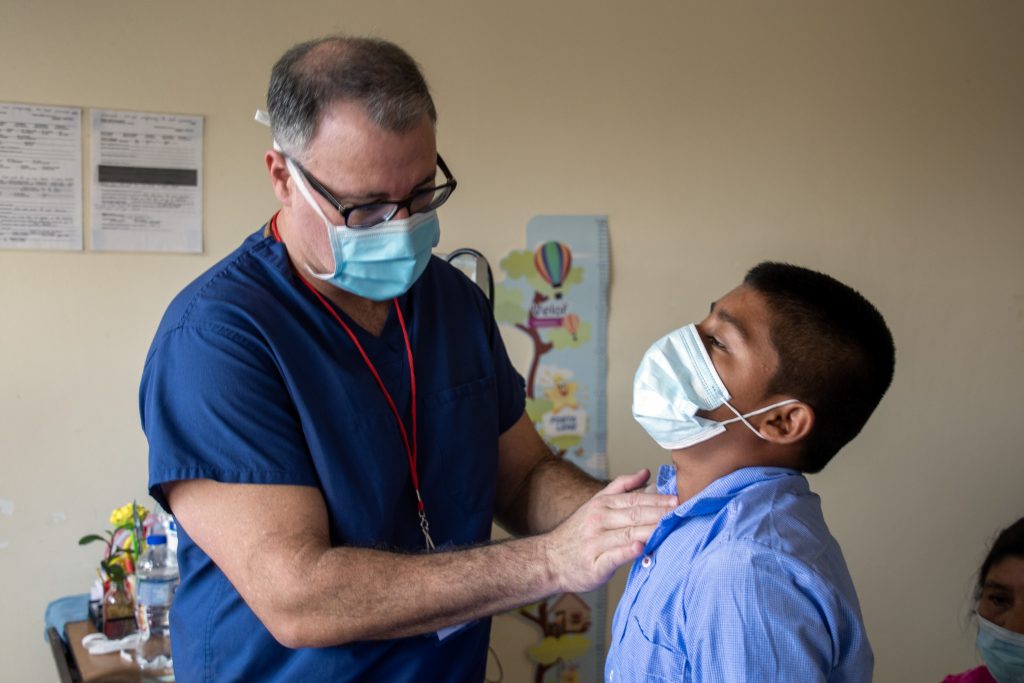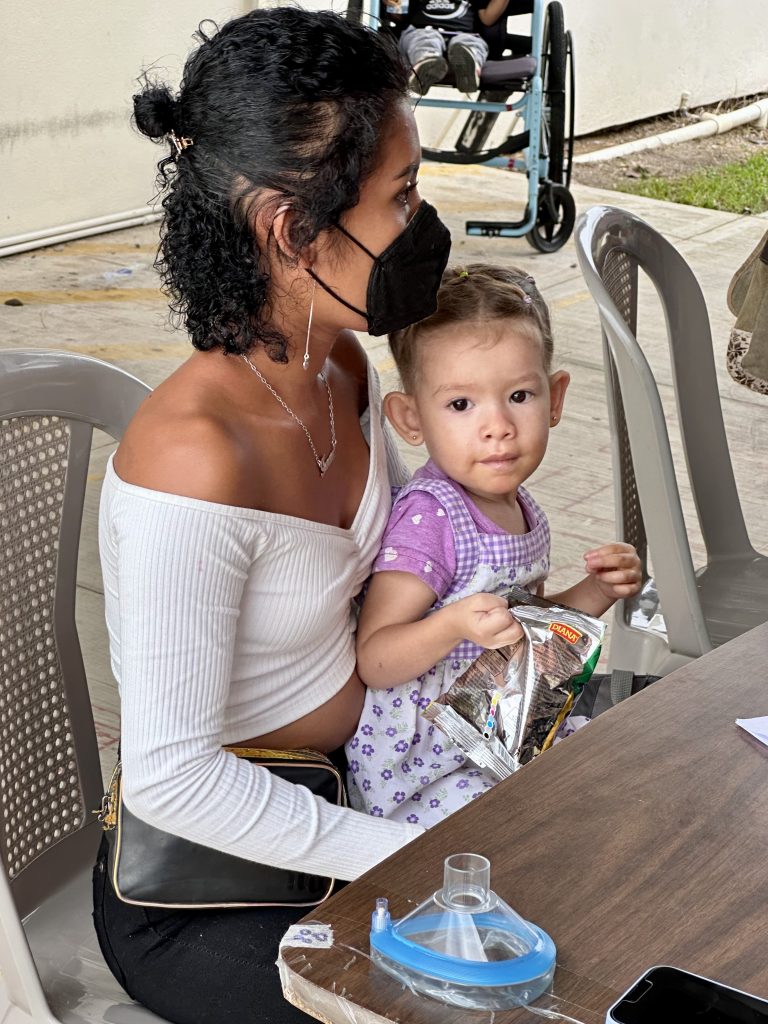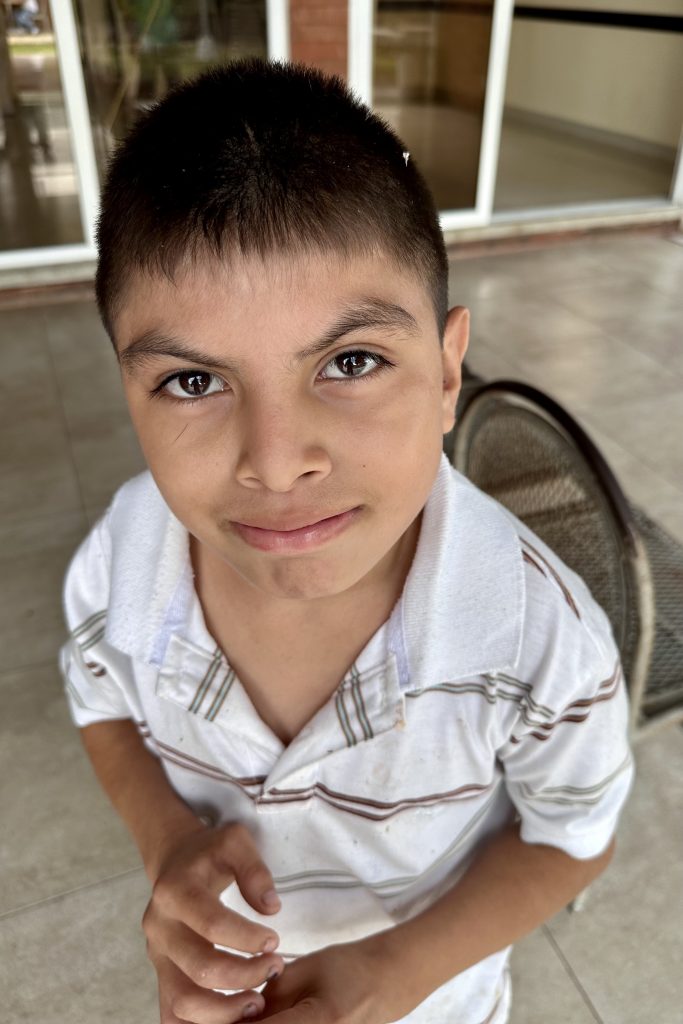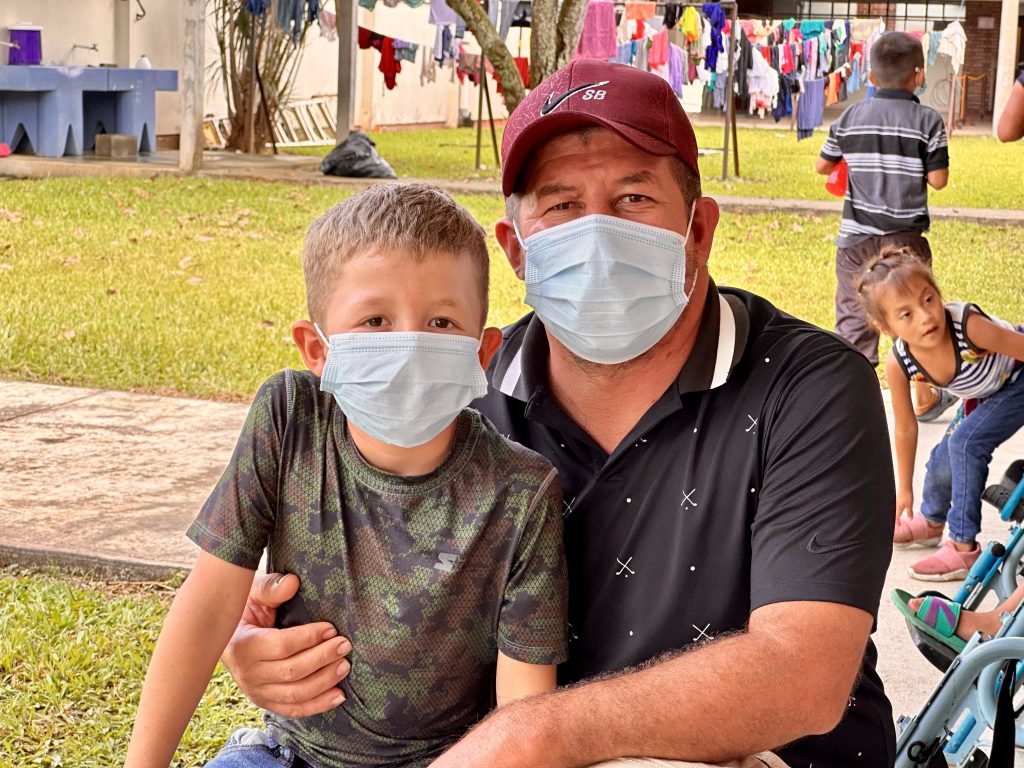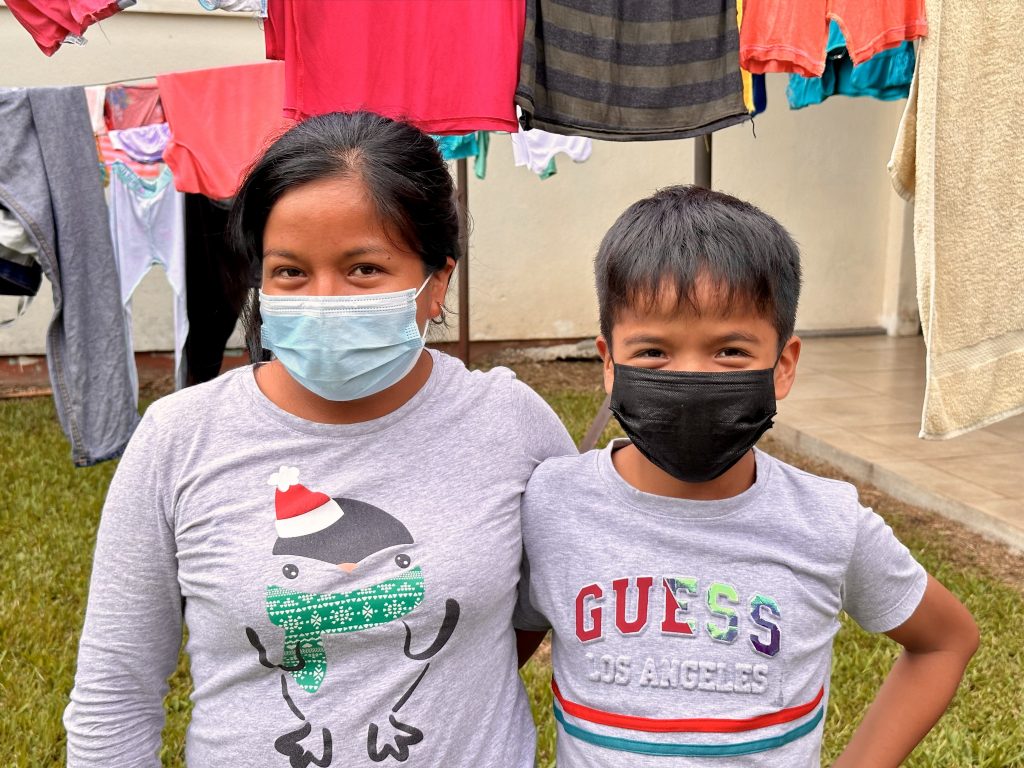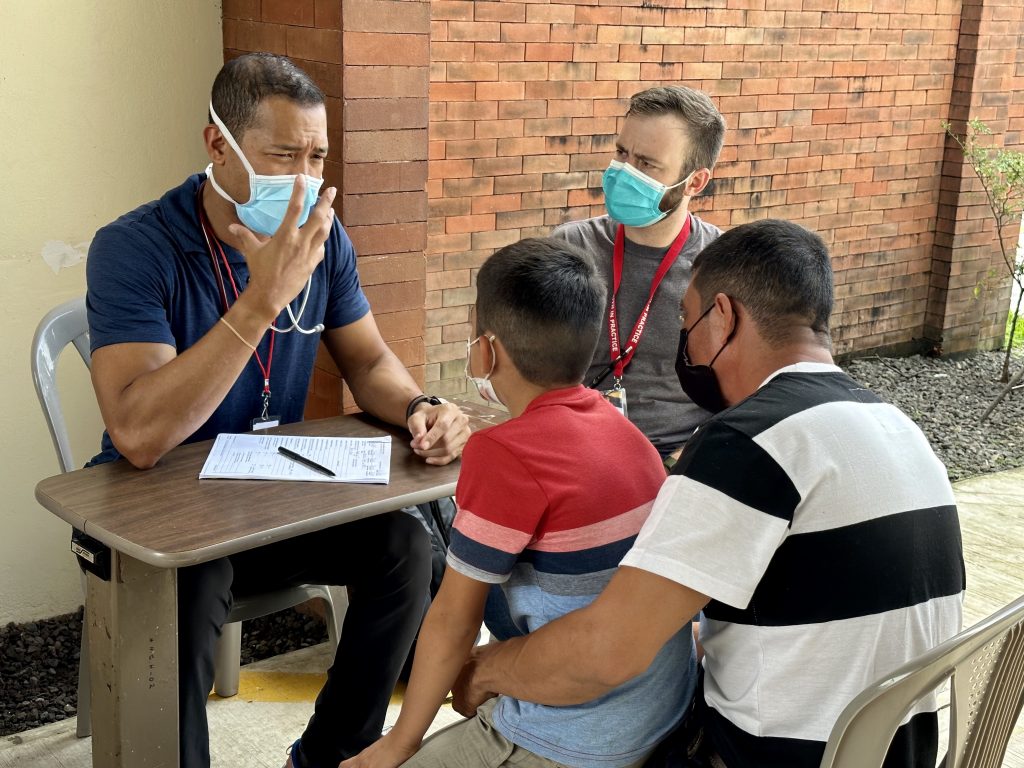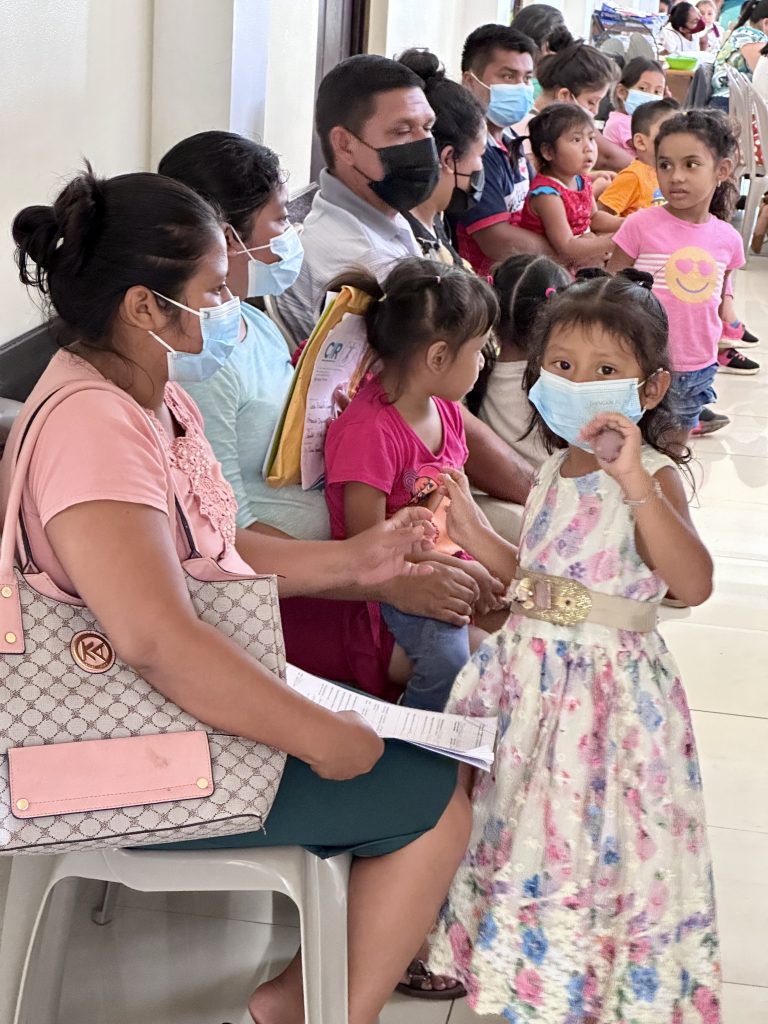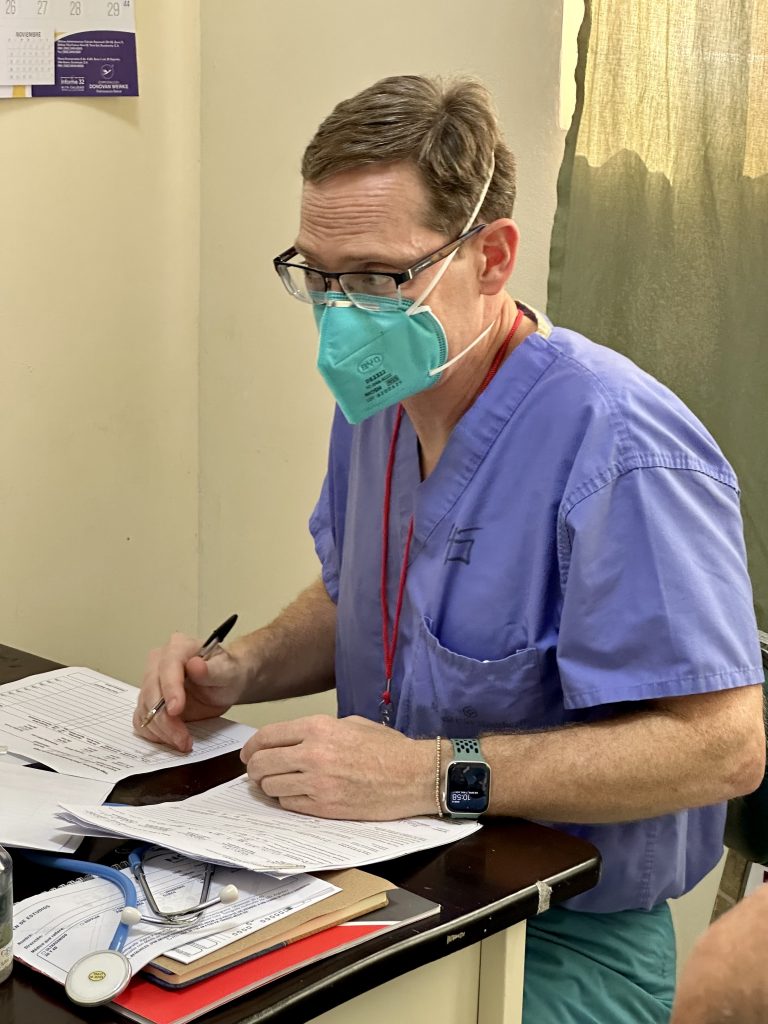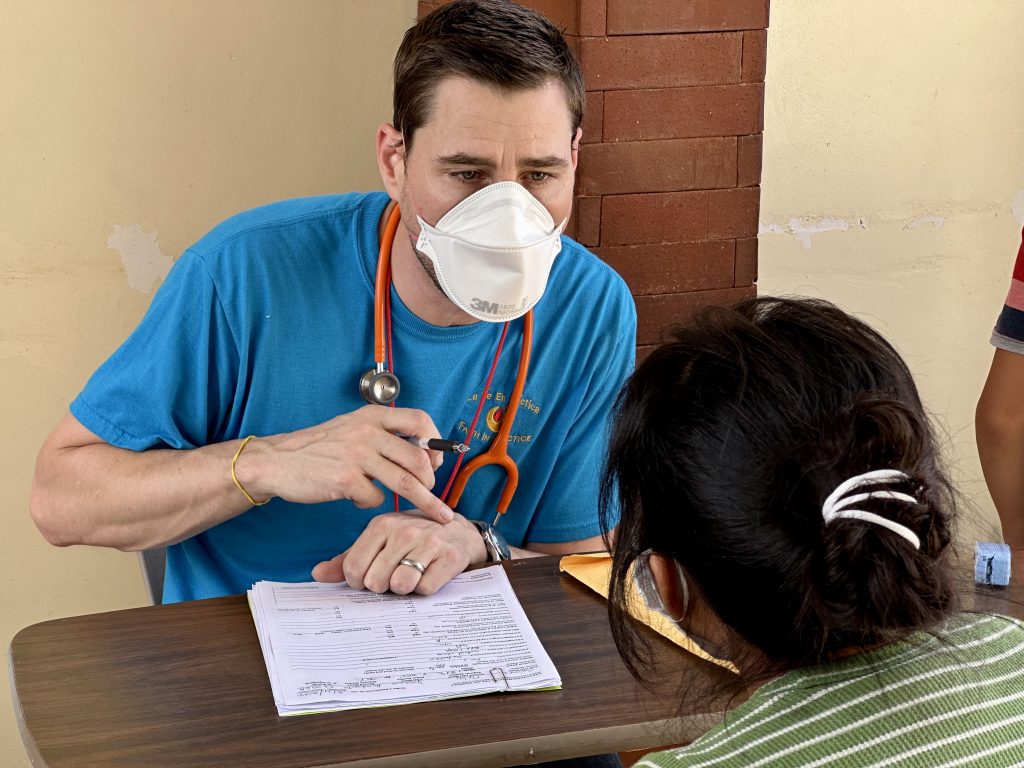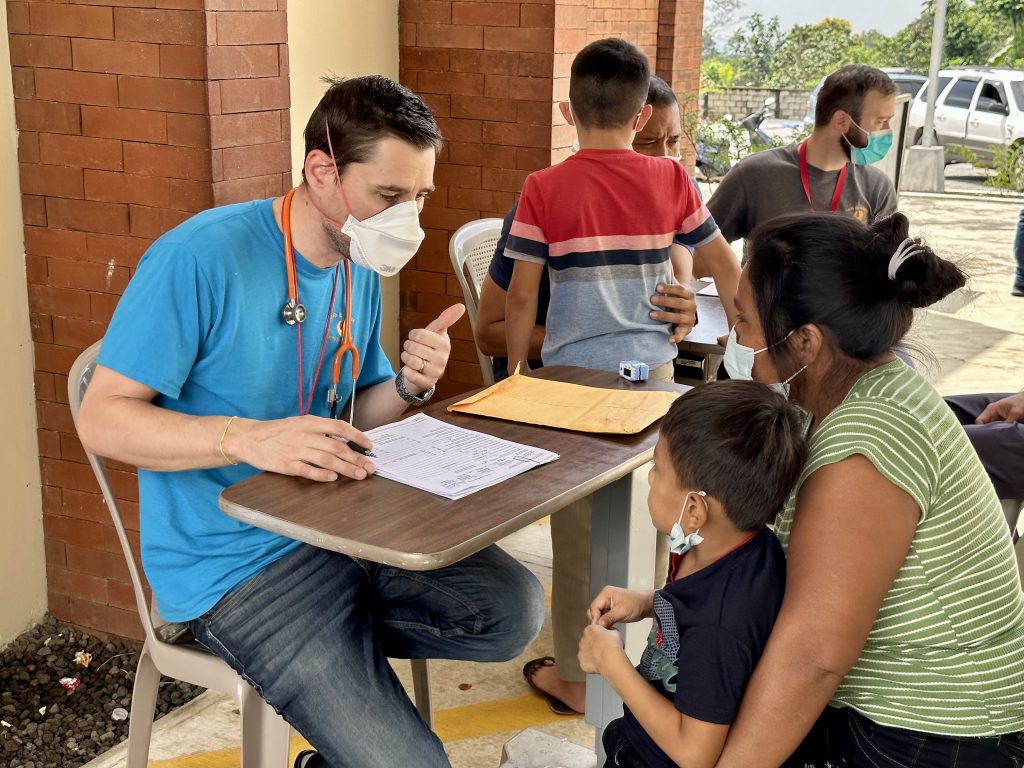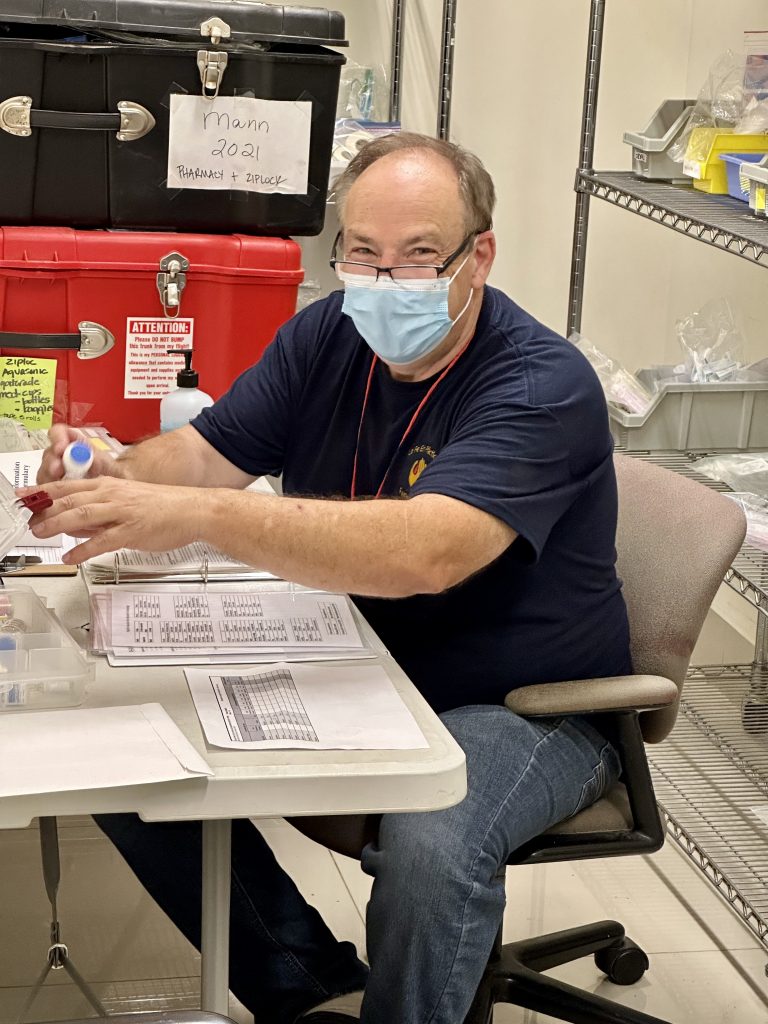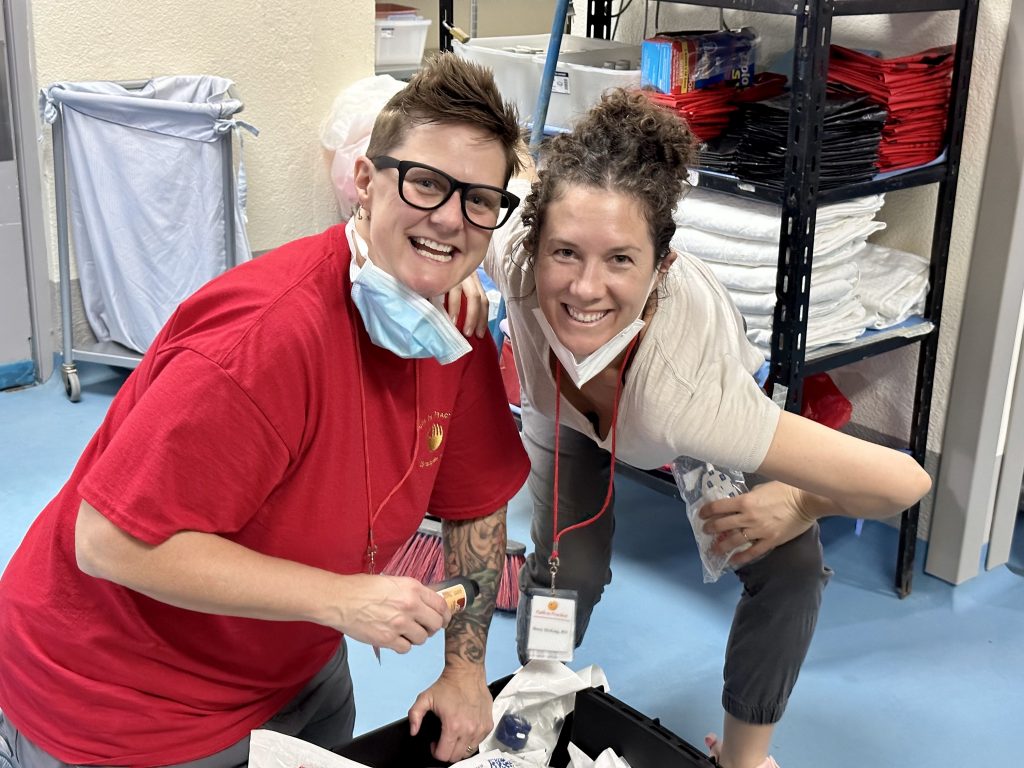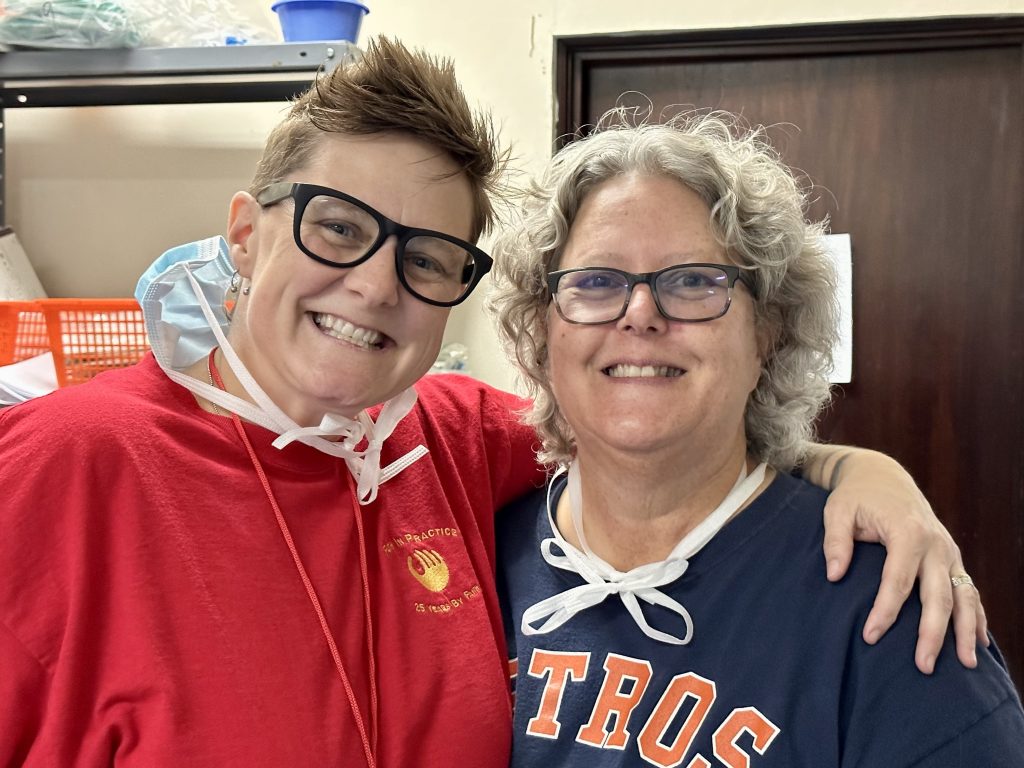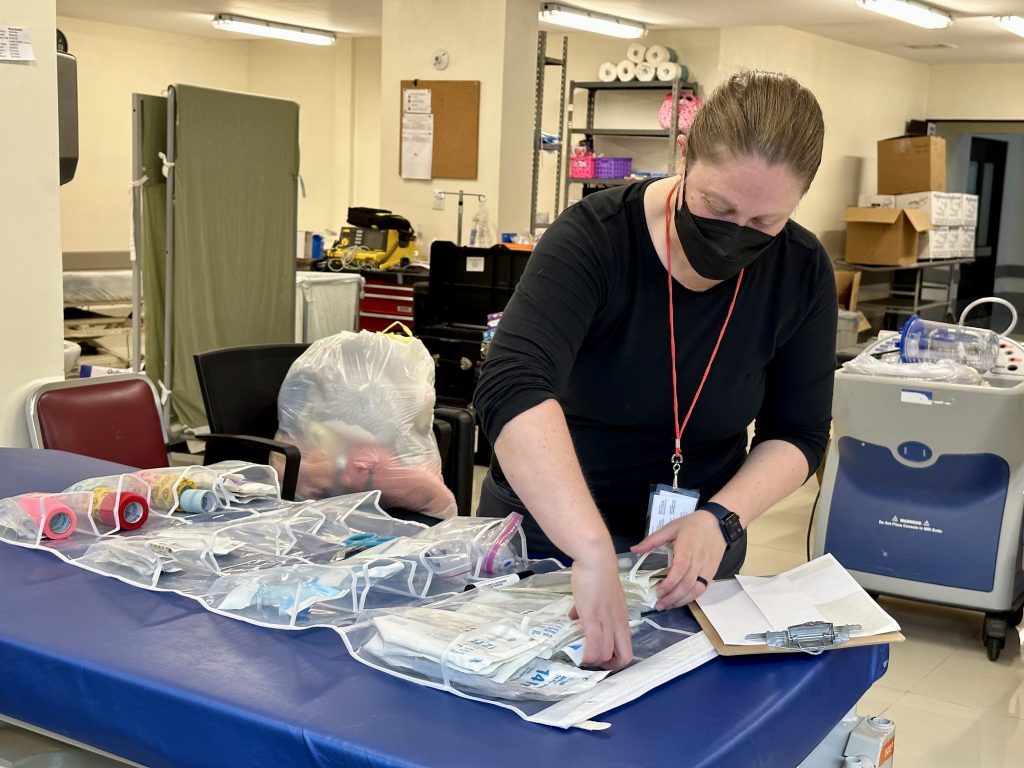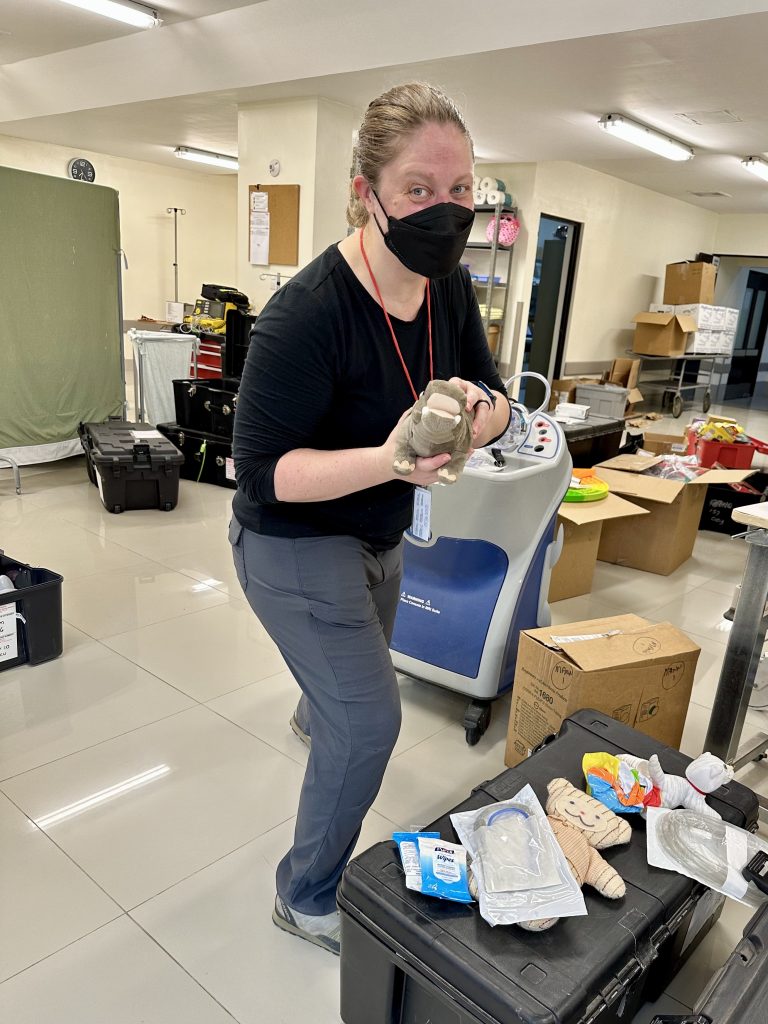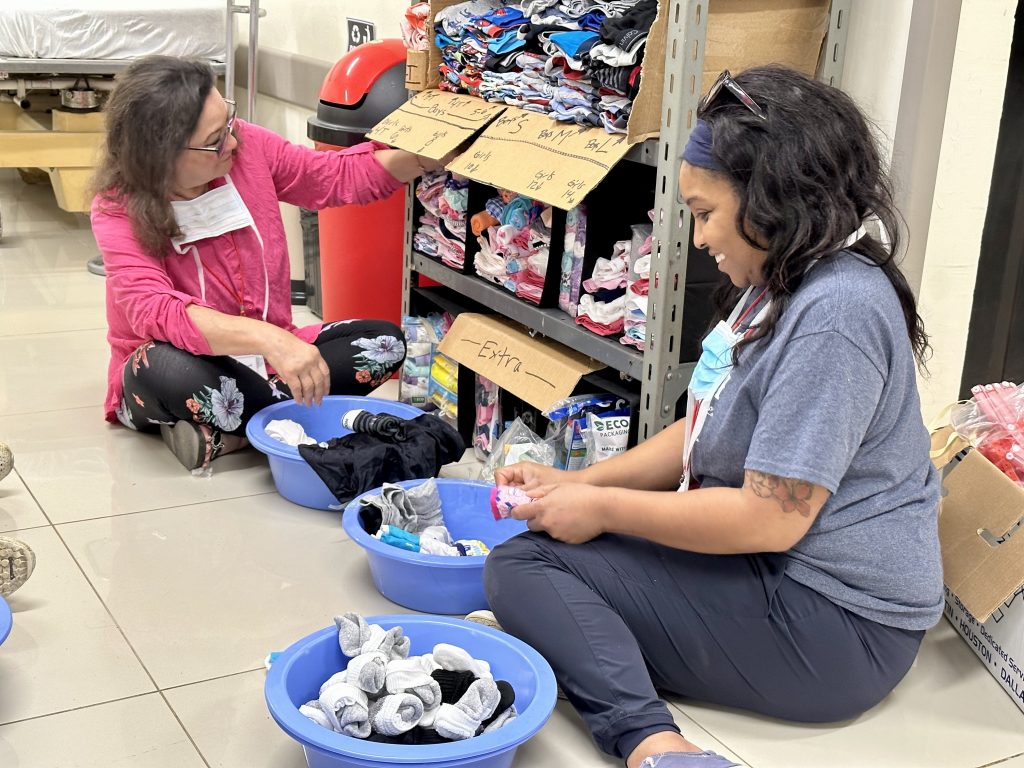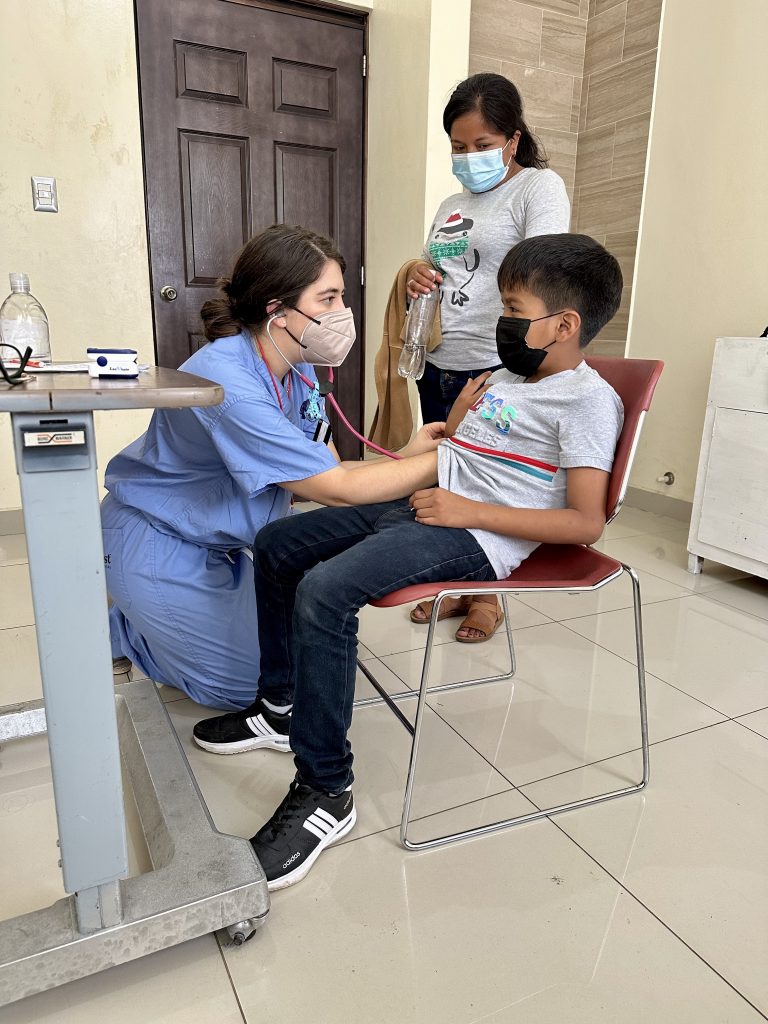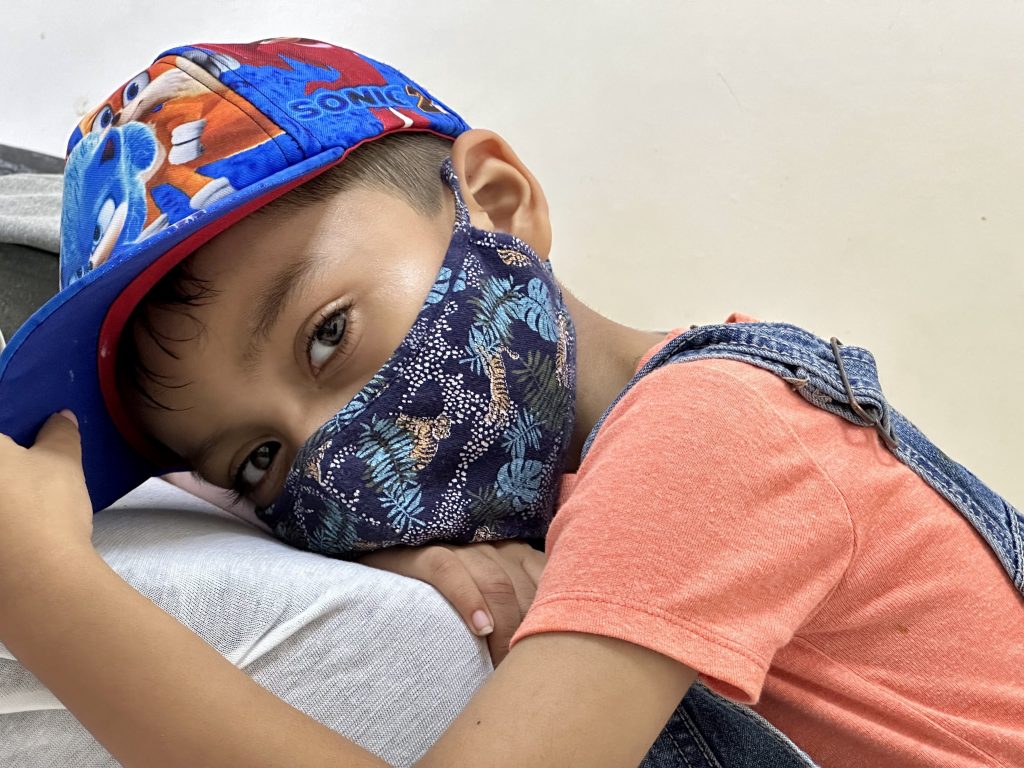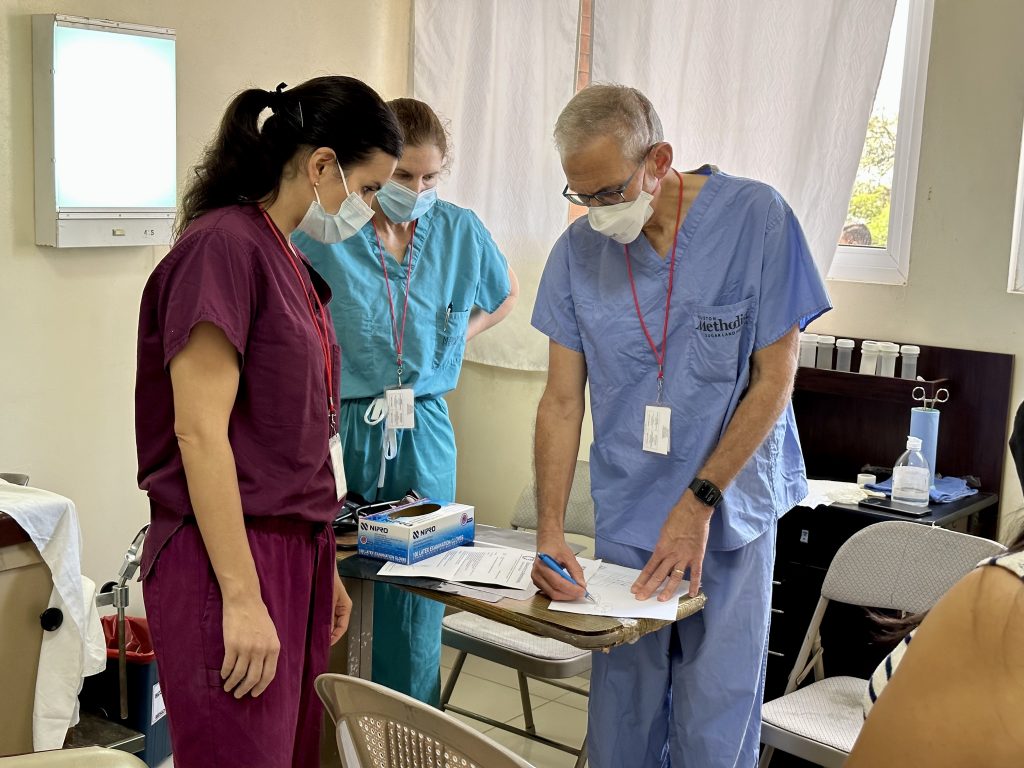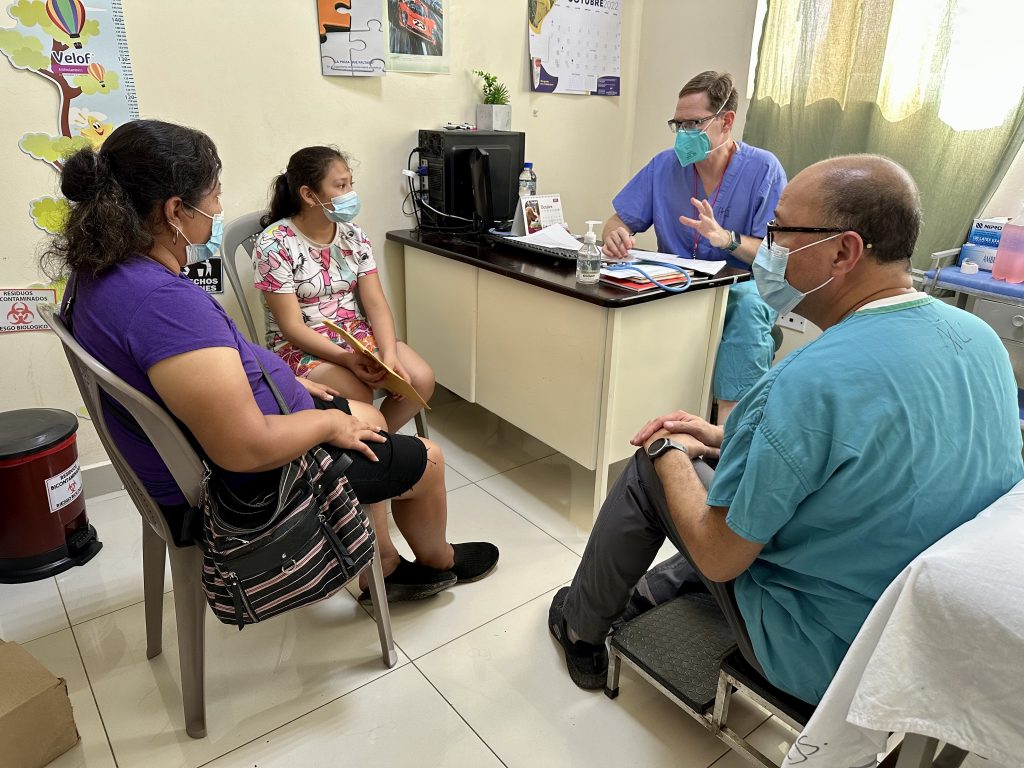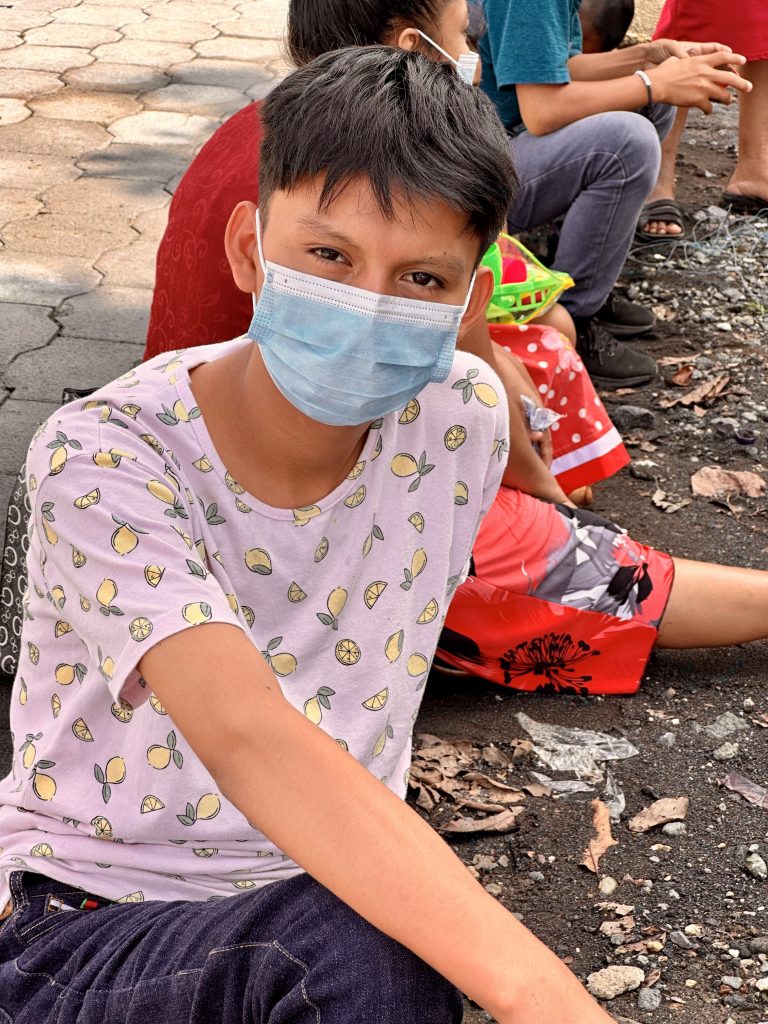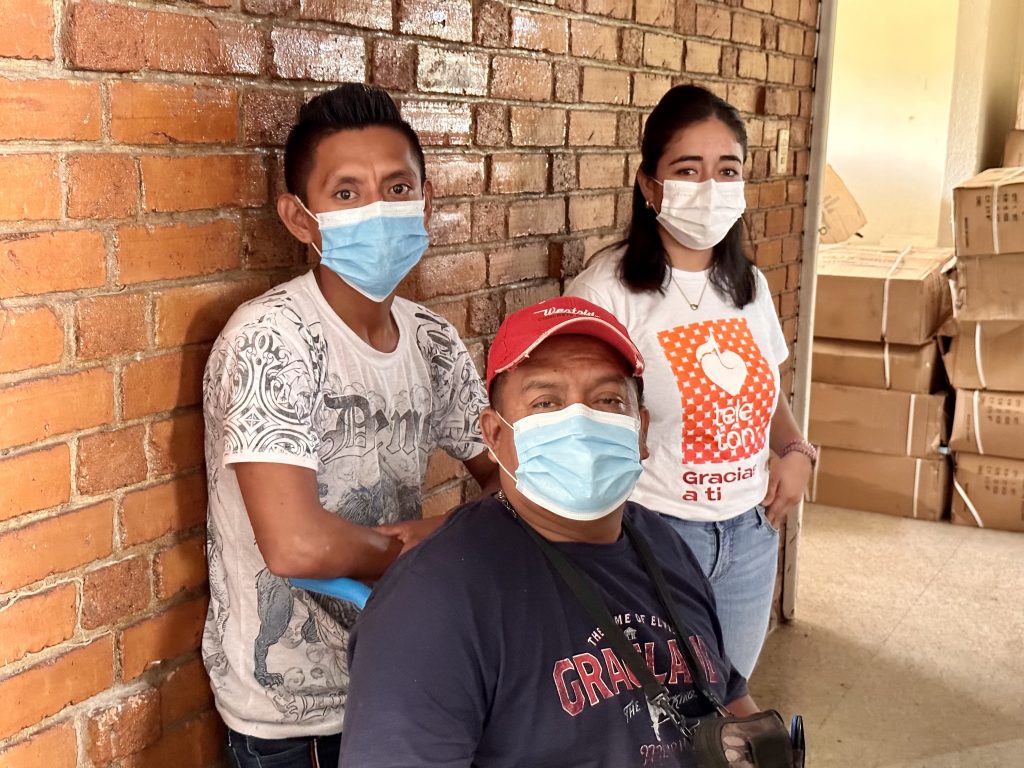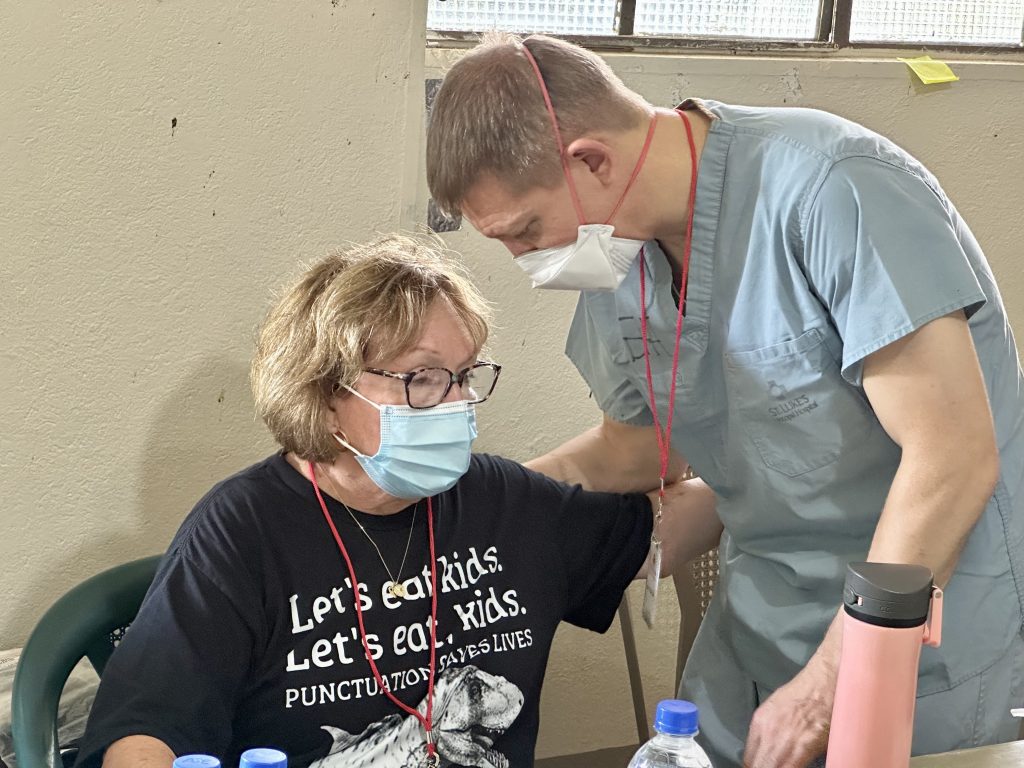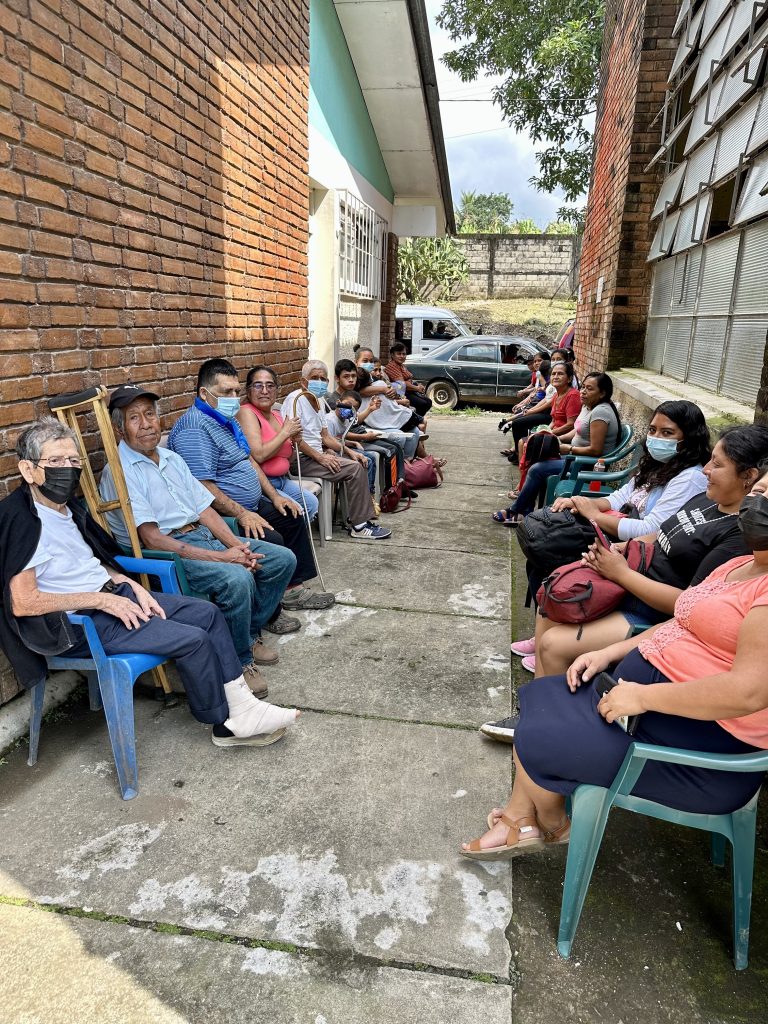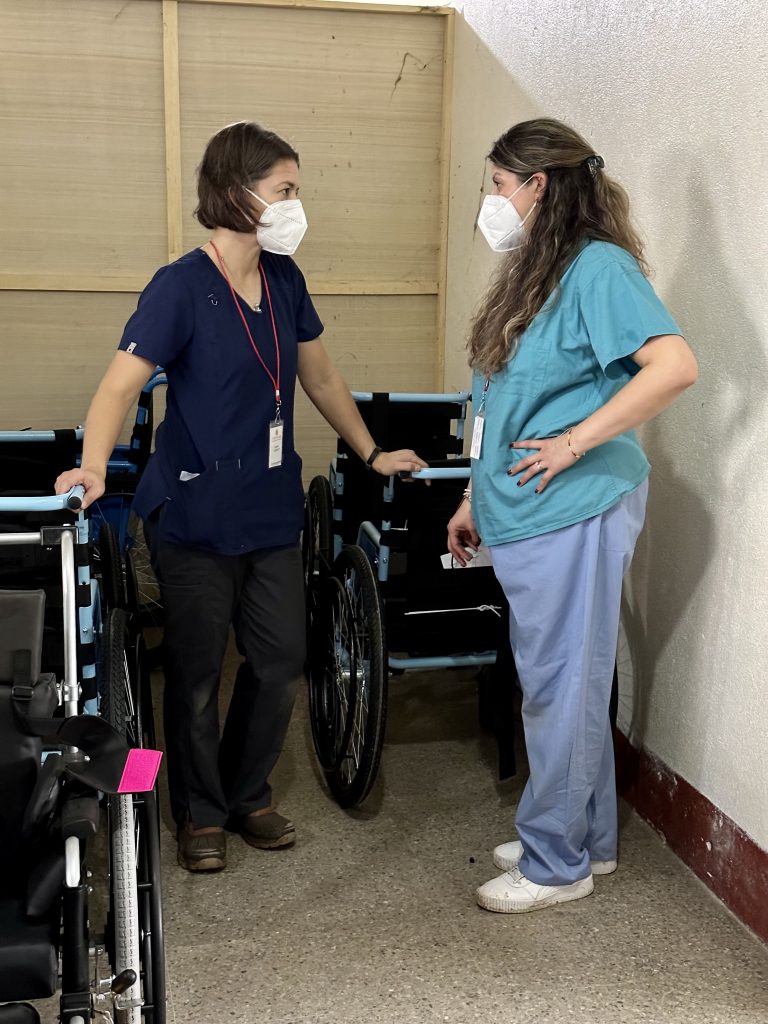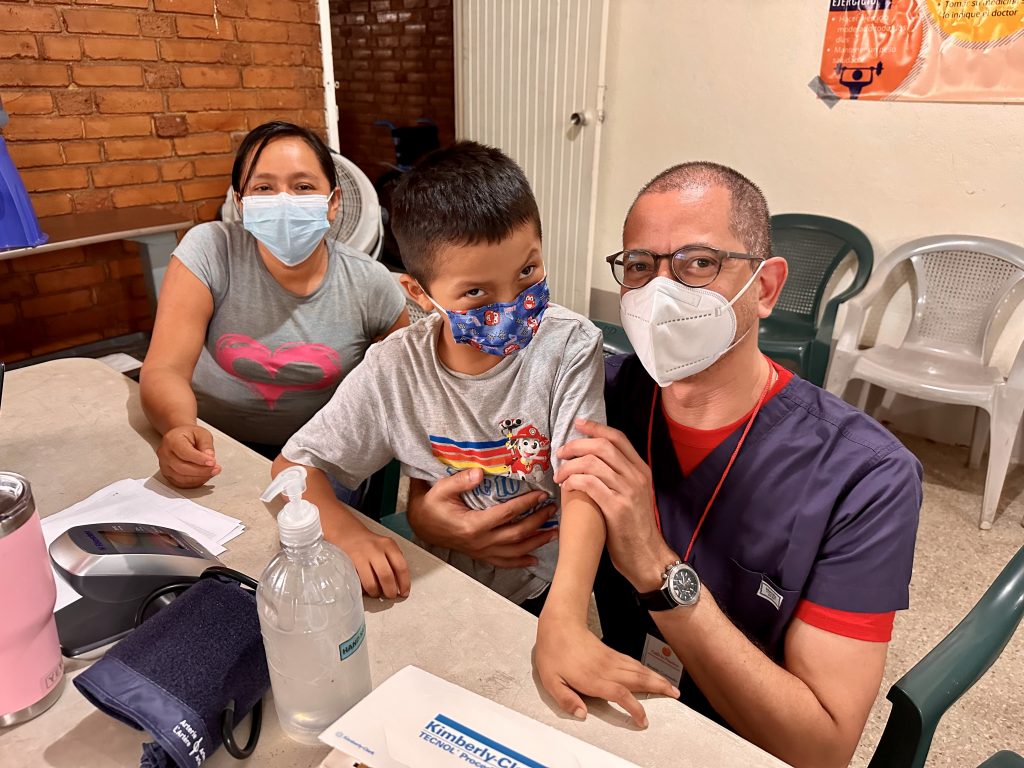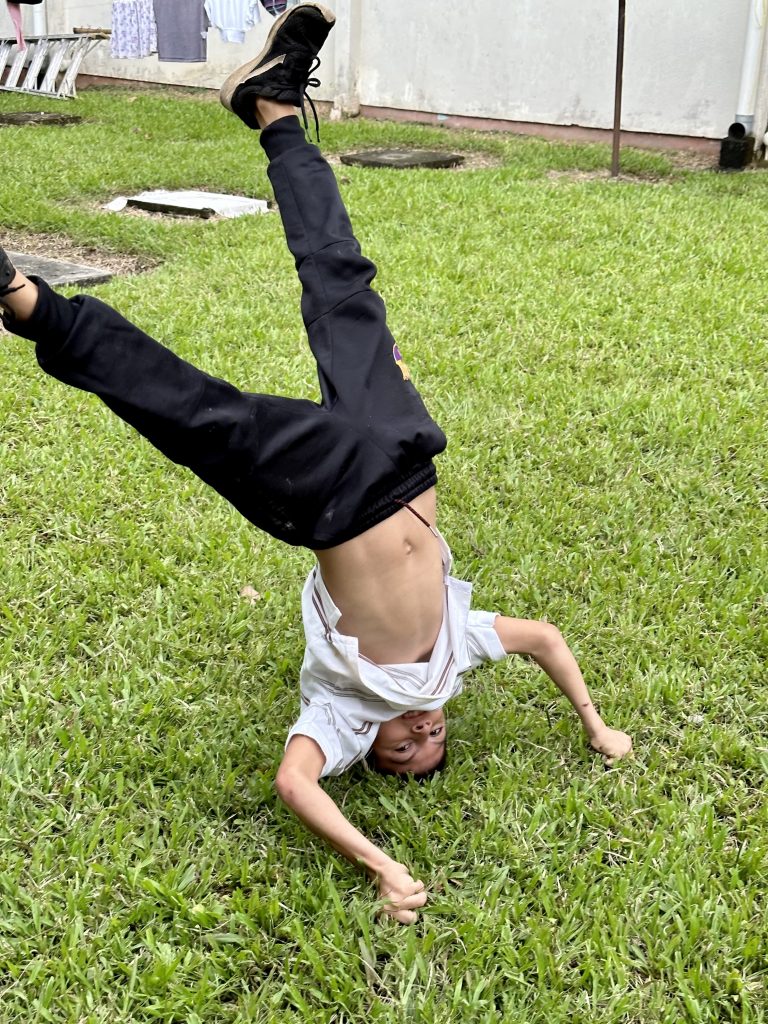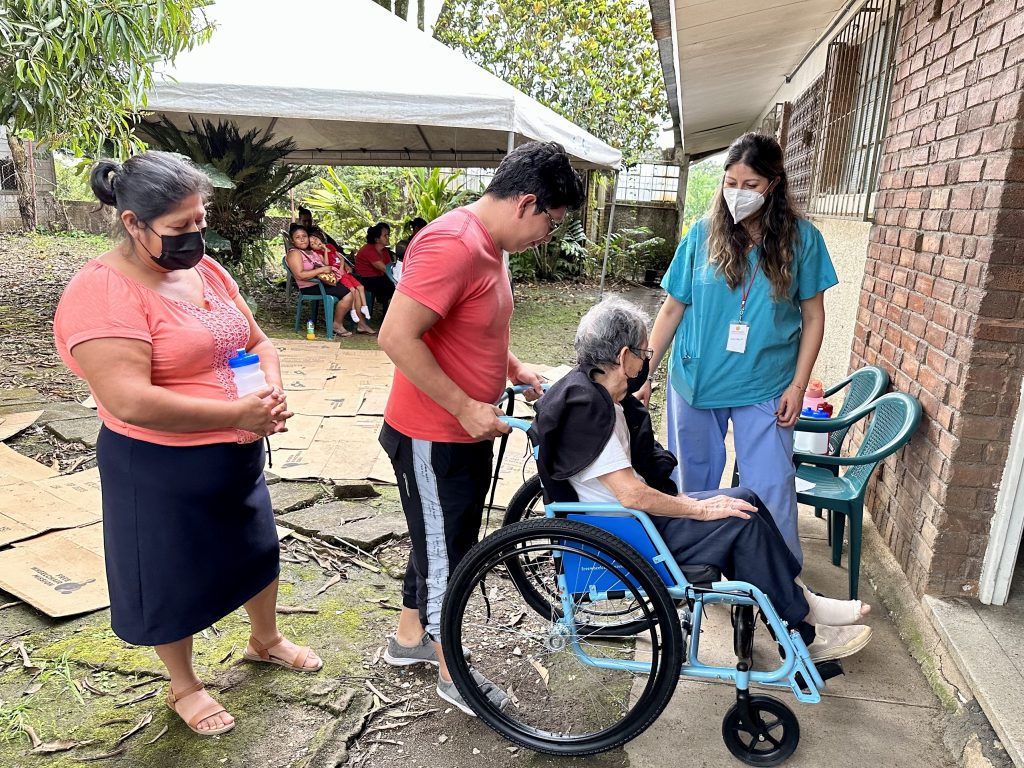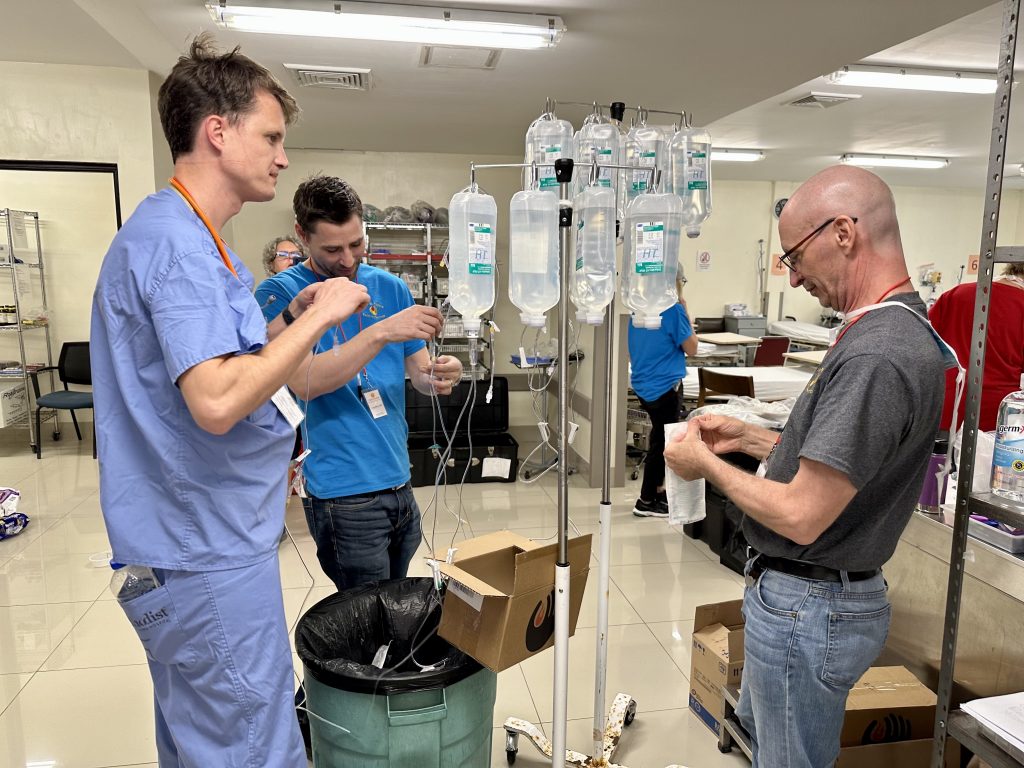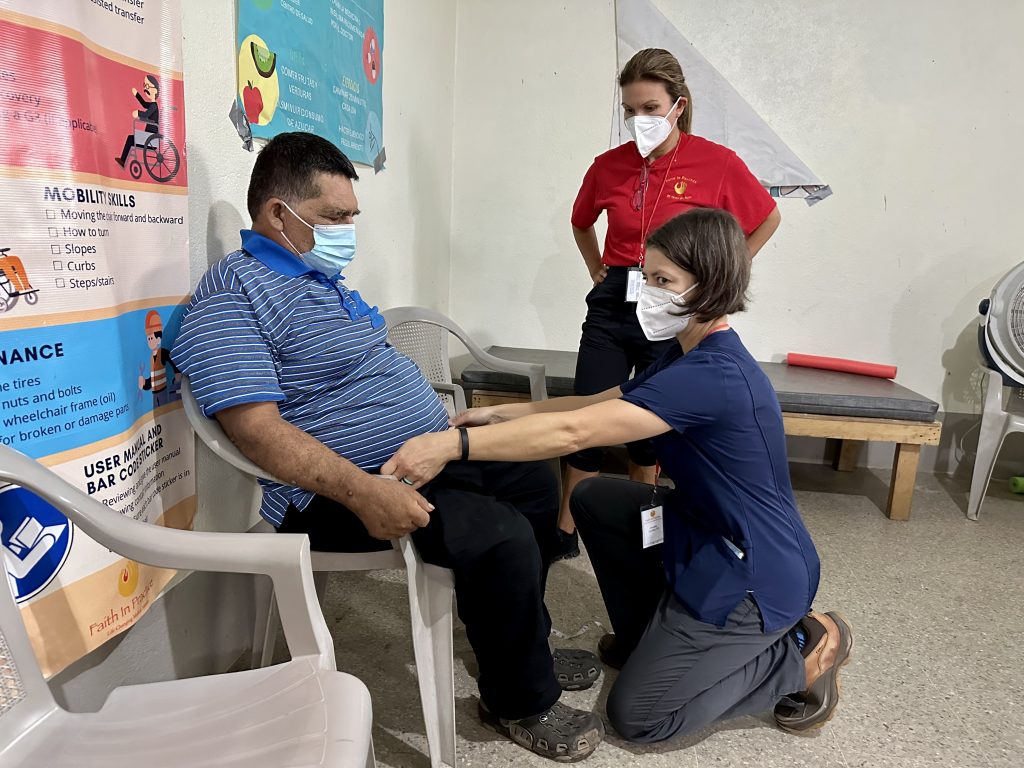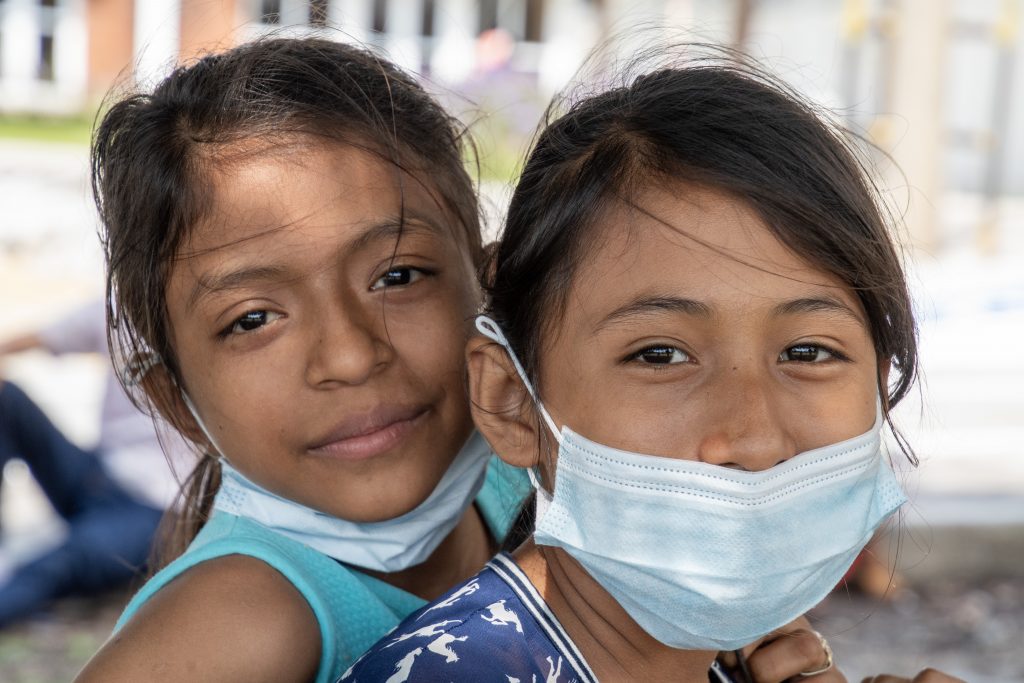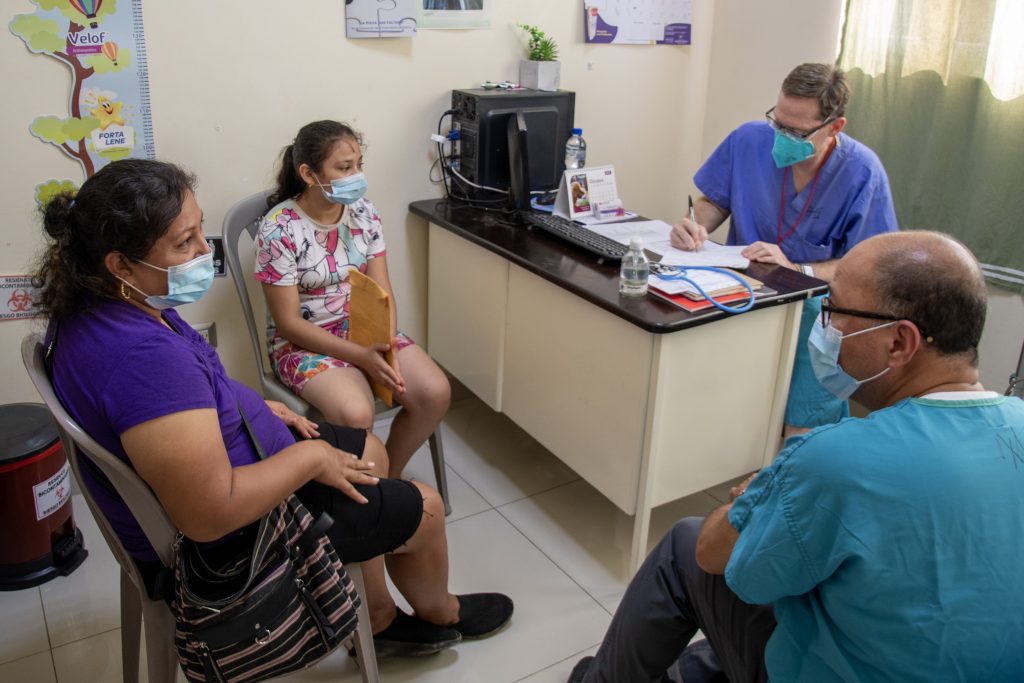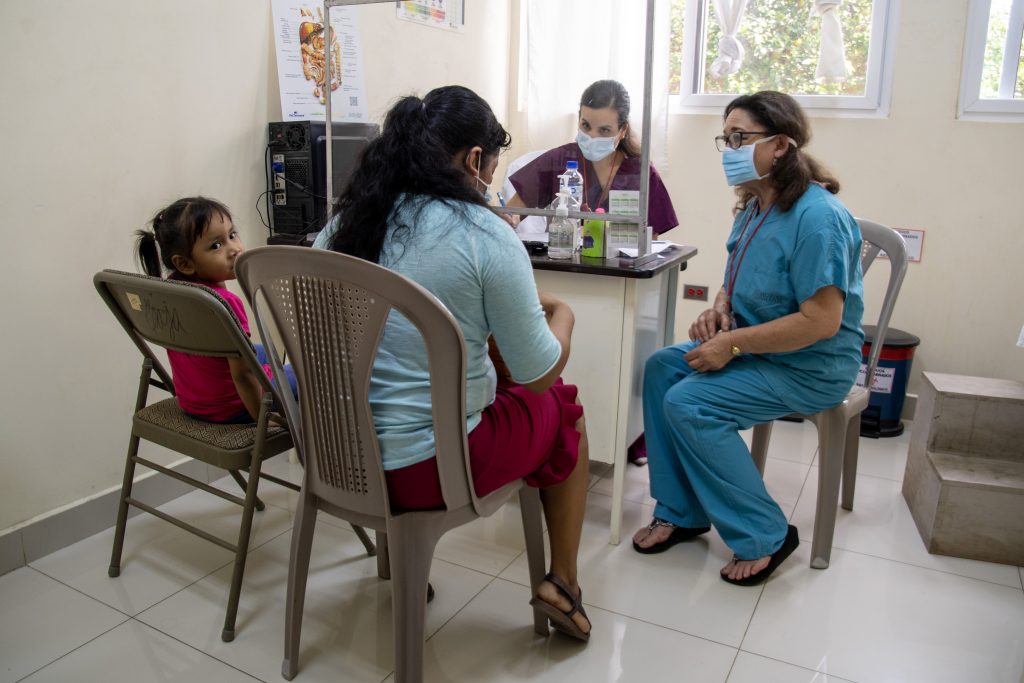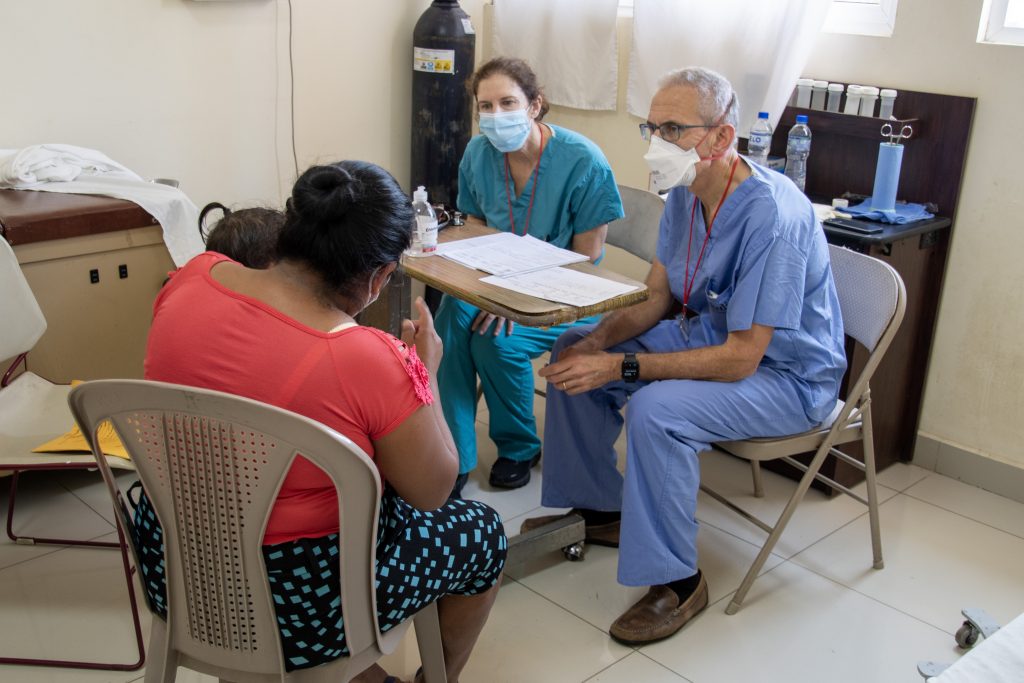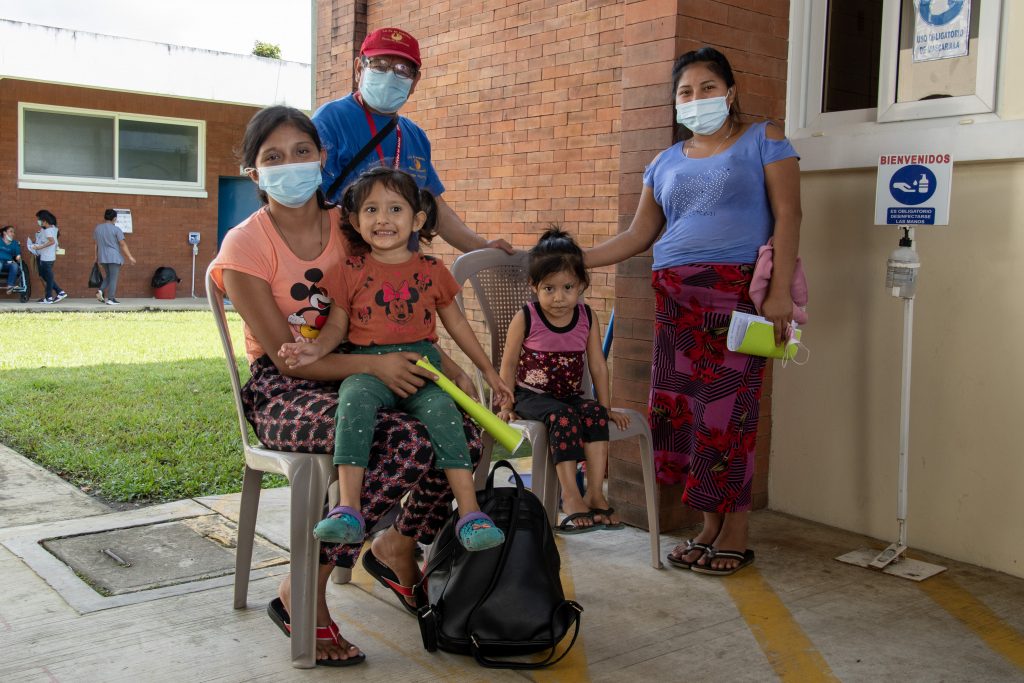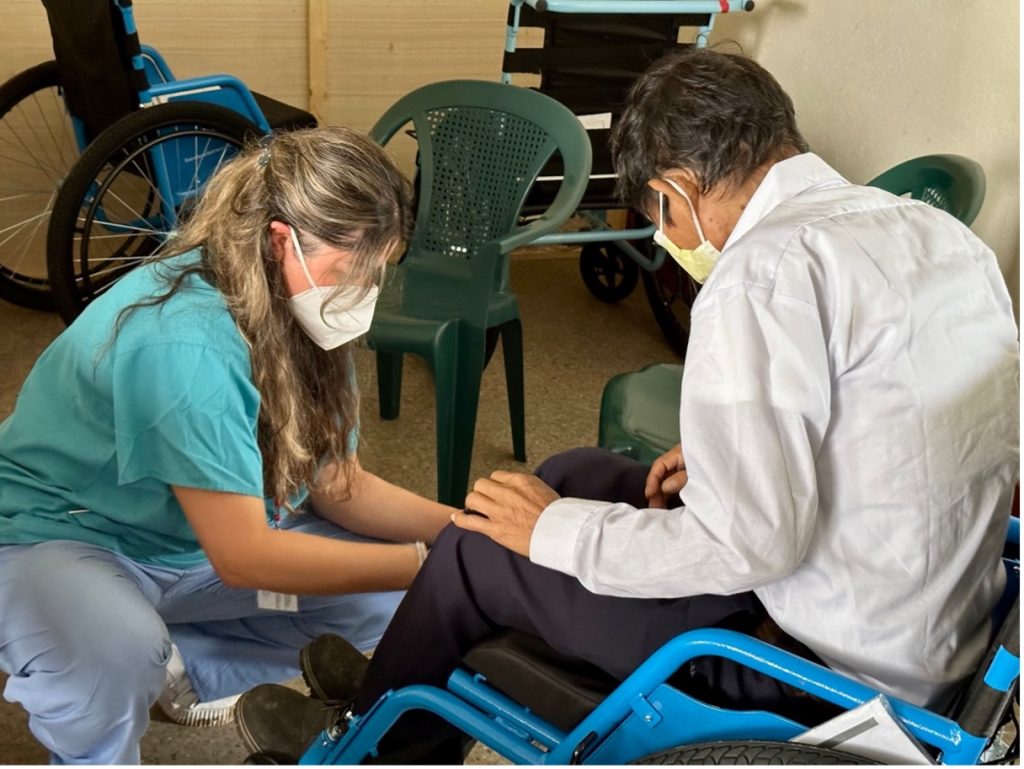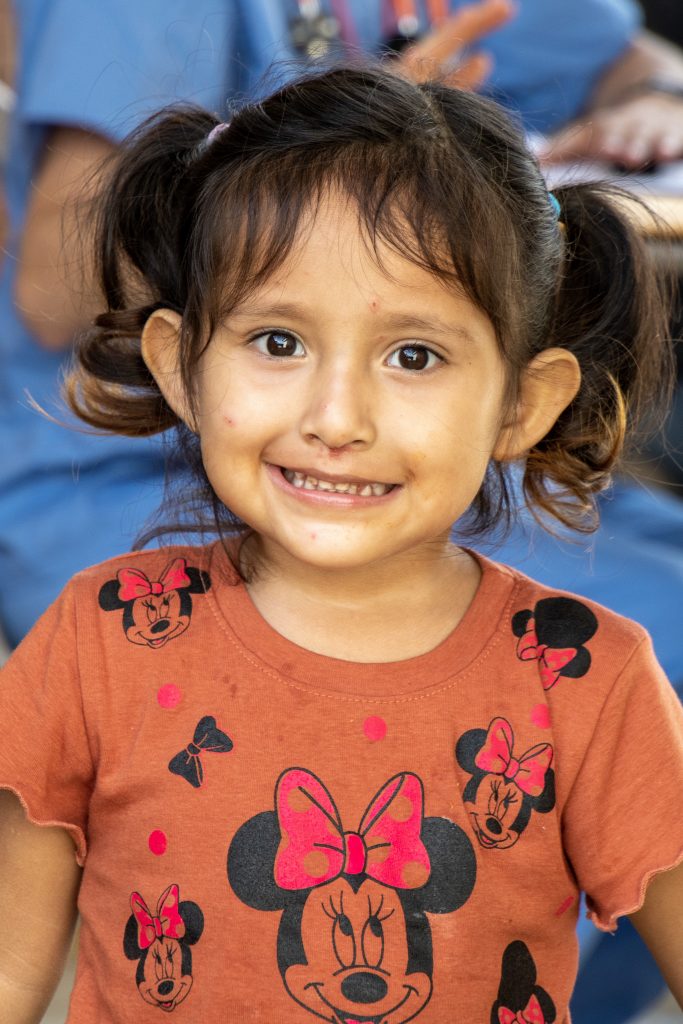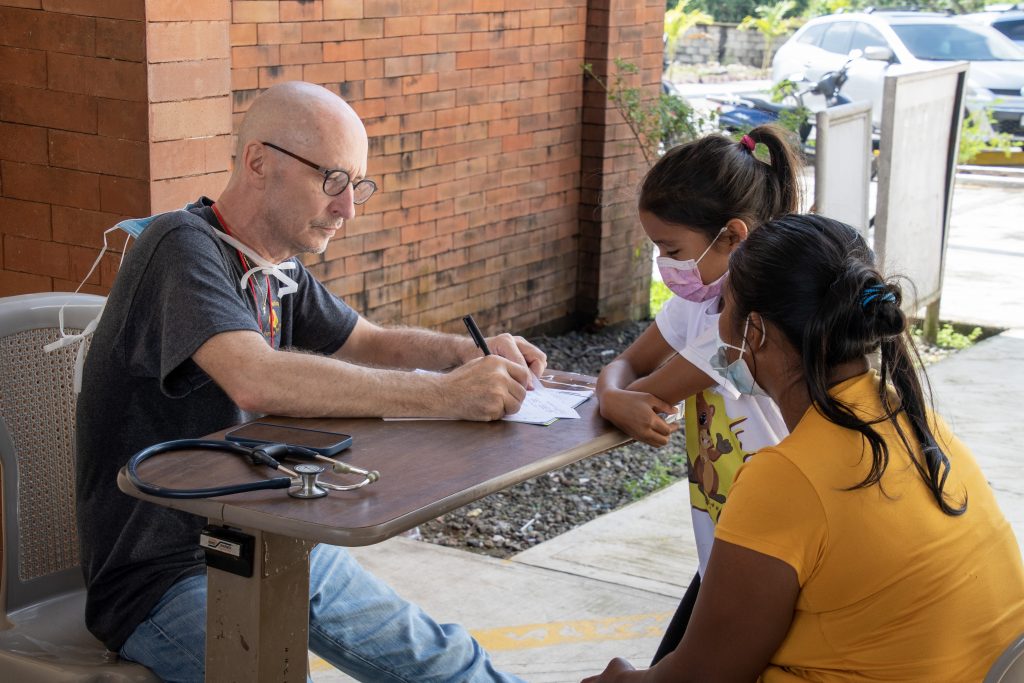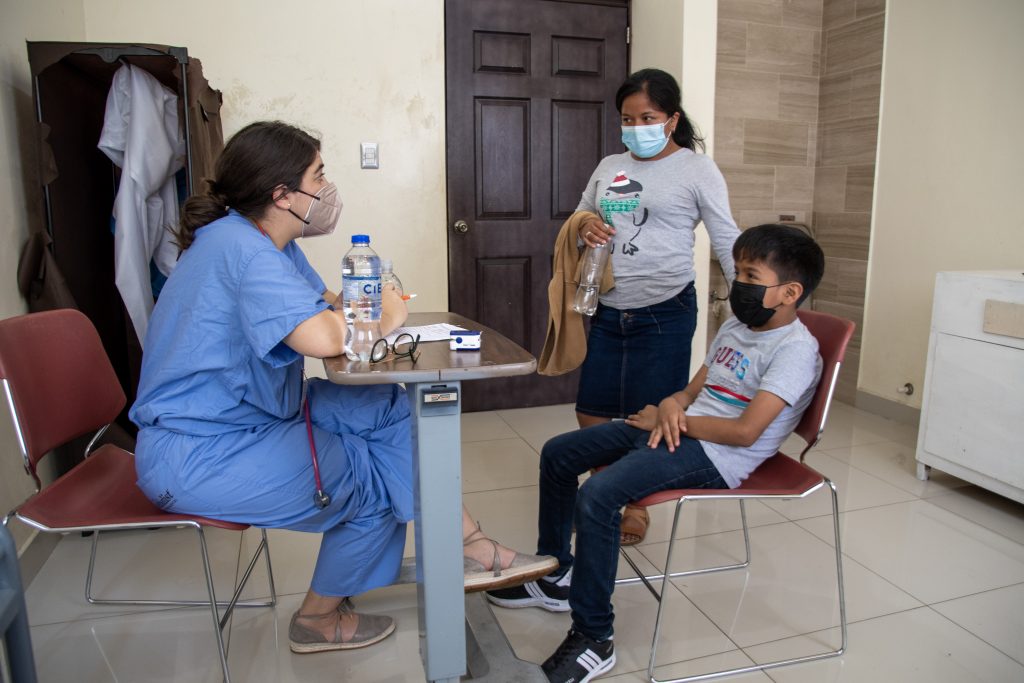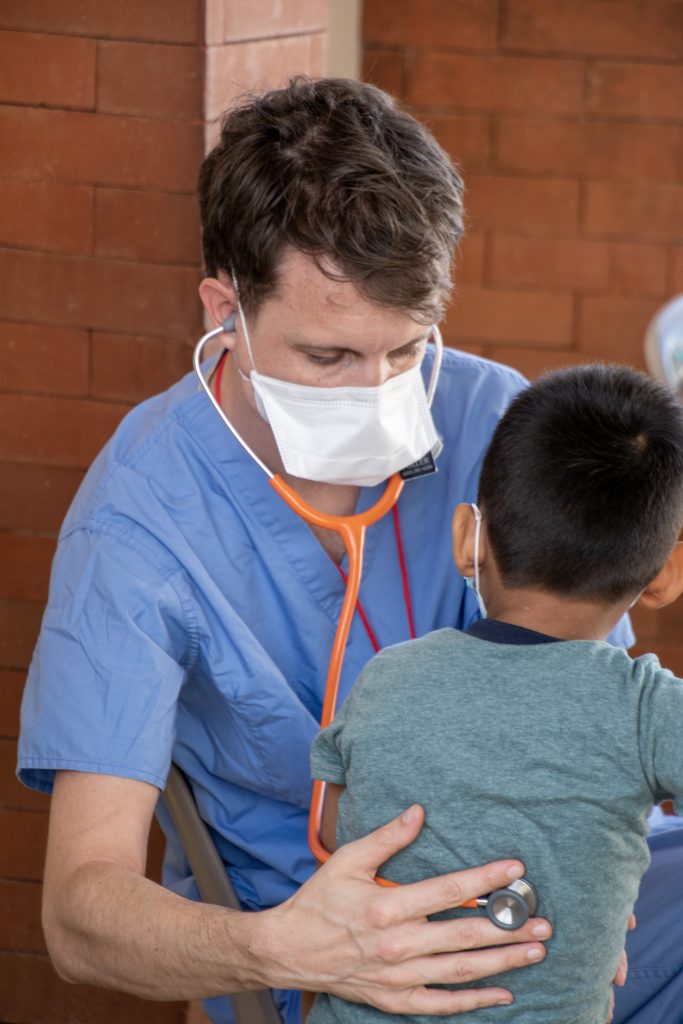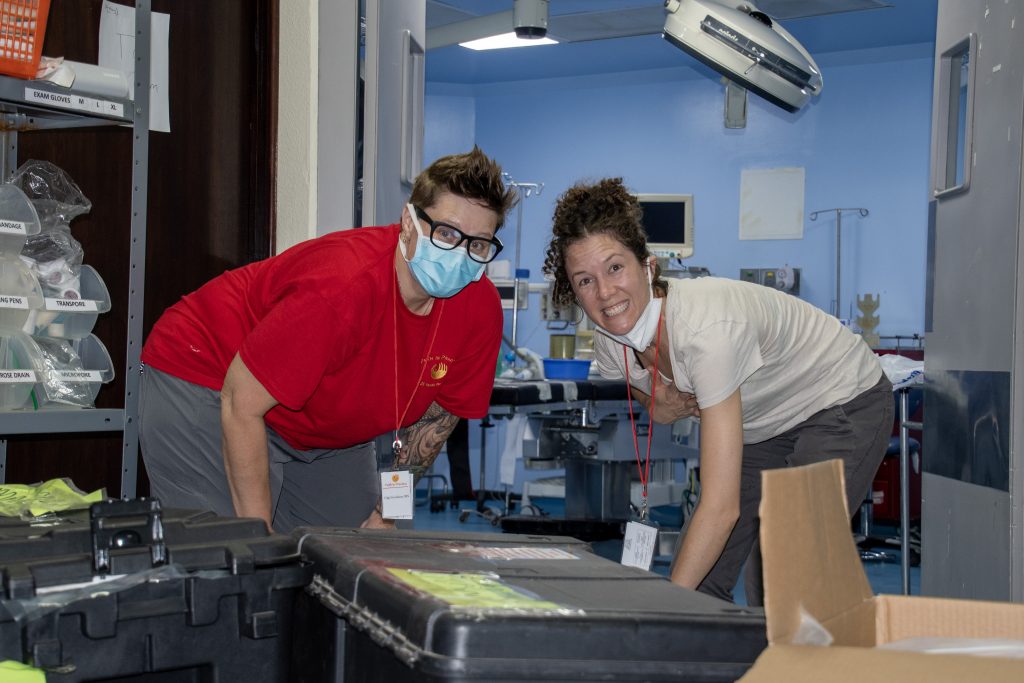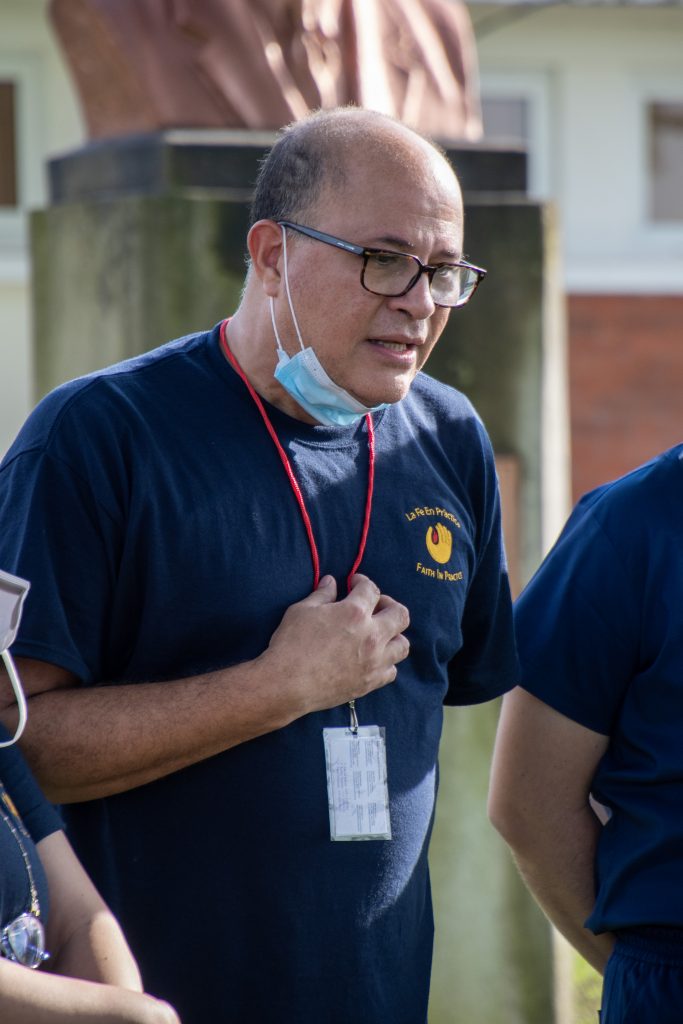 My name is Jacky Chica, PTA and new member of the mobility team. This is my first ever mission trip and hopefully not my last. After the completion of the first day, I can only express the amazement I feel. This is such a wonderful, caring, selfless group that without hesitation share their time, talents, and treasure.
As I reflect on today, a 7-year-old boy's smile will forever be embedded in my memory and heart as well as the gratitude mom had towards the Faith in Practice's mobility team. Upon arrival this boy was unable to sit, just lying rigidly on mom's lap.
Mom explained he was totally dependent on her carrying him to get around. It wasn't clear if he would be a wheelchair candidate; however, with patience, guidance and perseverance, the boy who had been waiting in his mother's arms for hours was adapted to a wheelchair.  Once place in the wheelchair and getting pushed a couple feet, a huge smile took over his face and everything in the room stopped, what each one of us felt at that moment made us remember what the mission is all about.
-Jacky Chica
My name is Laura Webster; I will serve patients in the recovery room.  While team leads described what to expect as a new volunteer, there are no words to describe the feeling of arriving at the hospital.   The staff greeted us with smiling eyes and embraced us with their words.  Today we set up the operating and recovery rooms.  As one of the recovery nurses, I felt struck by the array of equipment, boxes, and stretchers when I walked into the room.
We each just started.  We sanitized and scrubbed every nook and cranny.  We sorted and organized every blanket, toy, and important piece of paper.  And when it came to the final details, one of the amazing nurses wanted to make sure the children could see the toys when coming out of surgery.  This suggestion made my heart smile.  We rearranged to make sure they could even point at one of the stuffed animals.
Today our surgeons and anesthesiologists triaged all the patients we get to serve this week. One anesthesiologist came back to recovery to grab a mask to show the child and parent and let them hold and play with it in their hands. Concern turned to smiles. The dialogue at triage unpacked the details of each surgery, answered every question, and prepared each child for the days ahead.
While I am SO excited to serve our patients in the days ahead, I feel especially honored for the opportunity to serve the Guatemalan community with such an impressive group of people.
-Laura Webster
To support this team and their commitment to our patients visit: