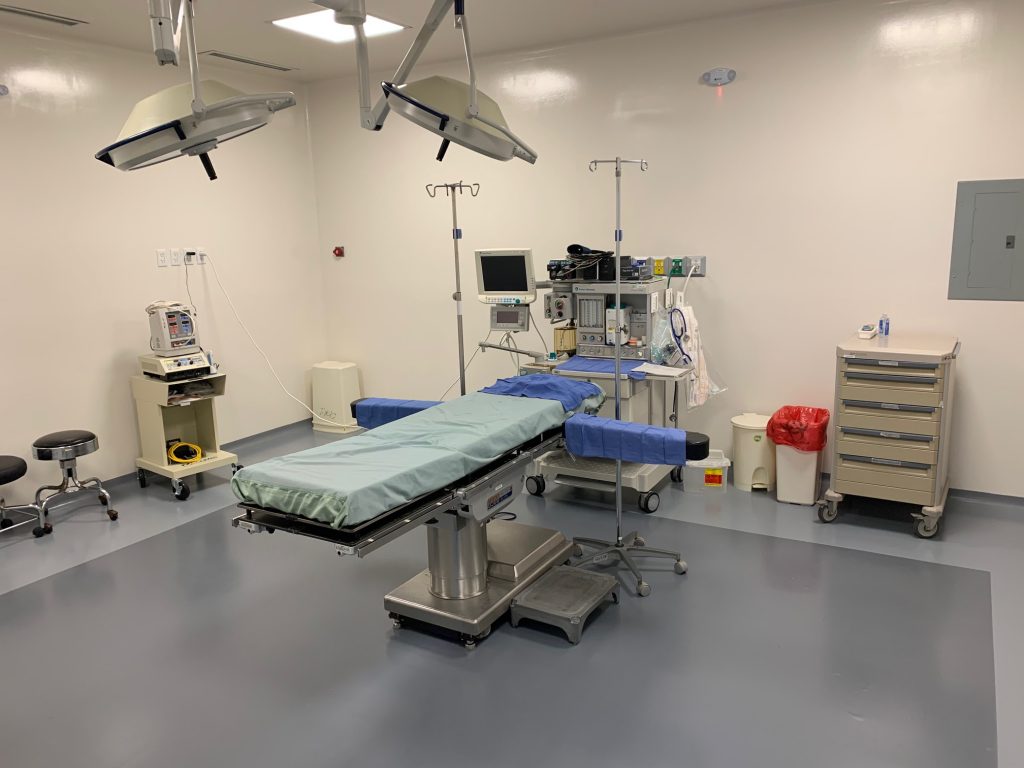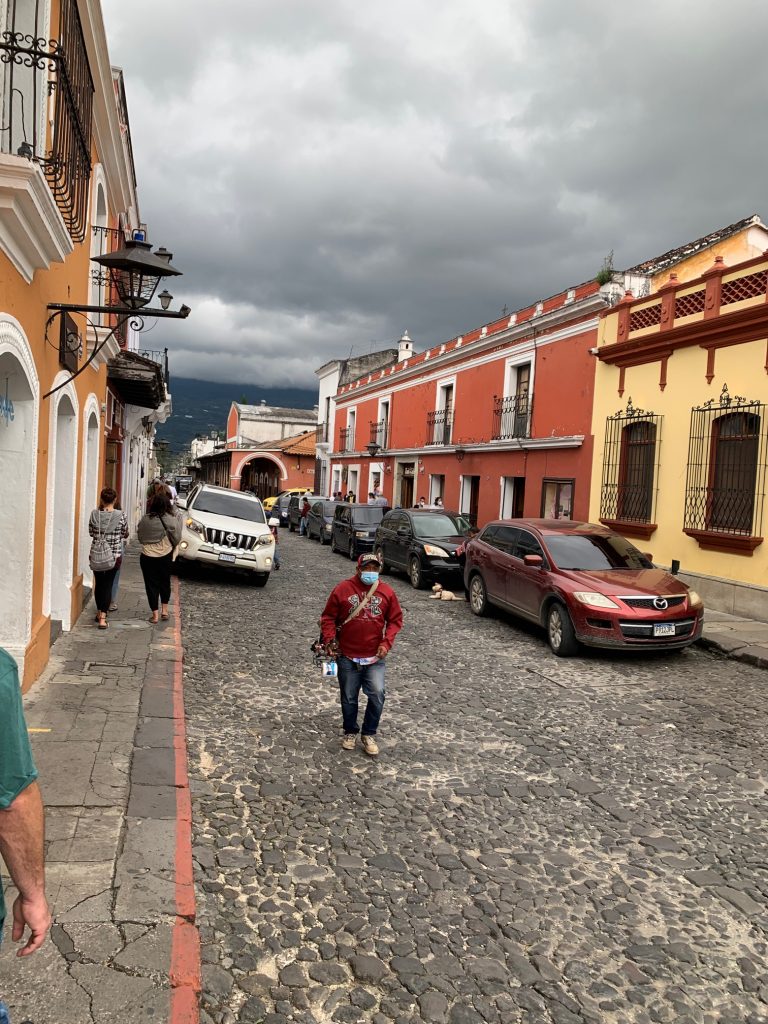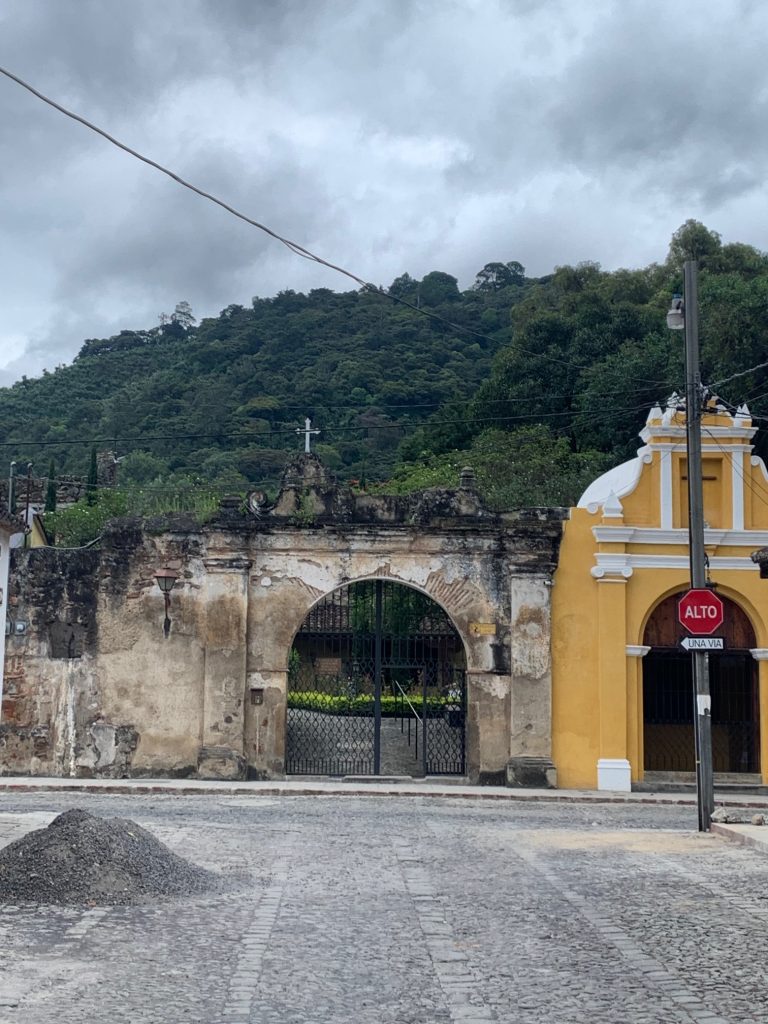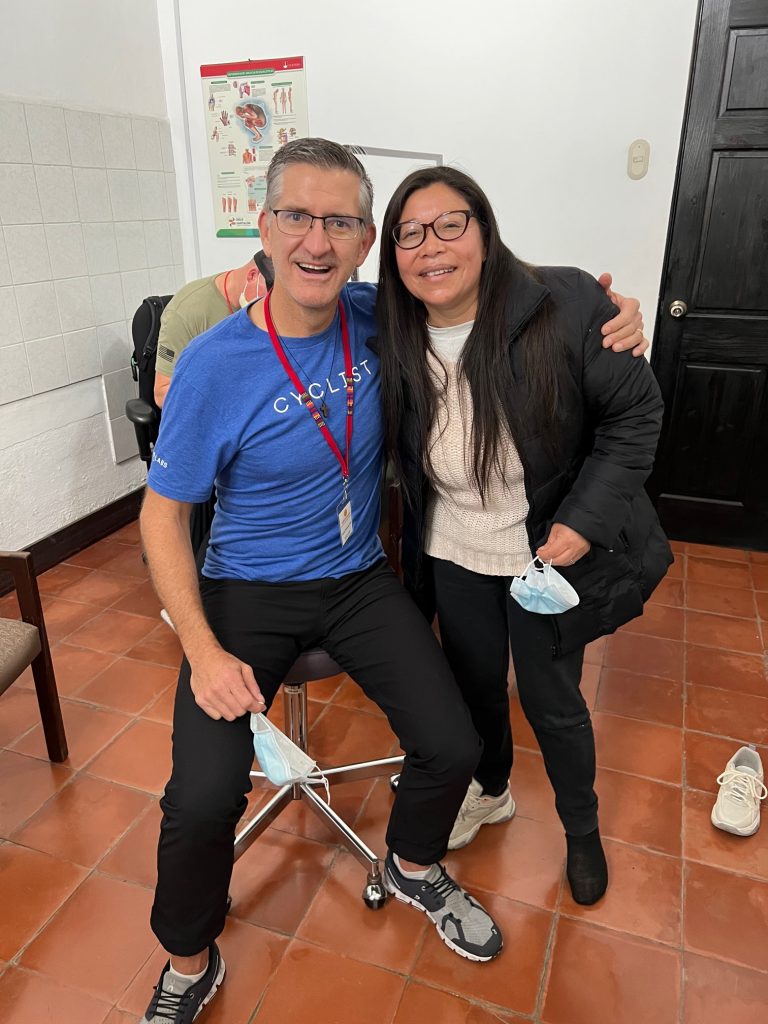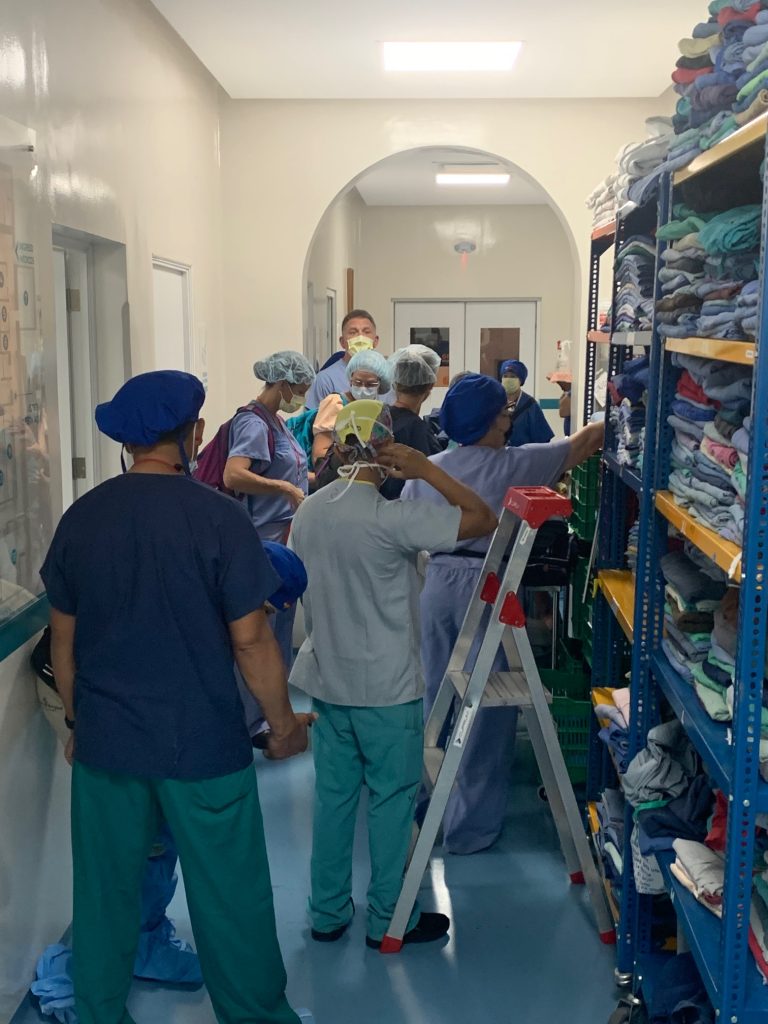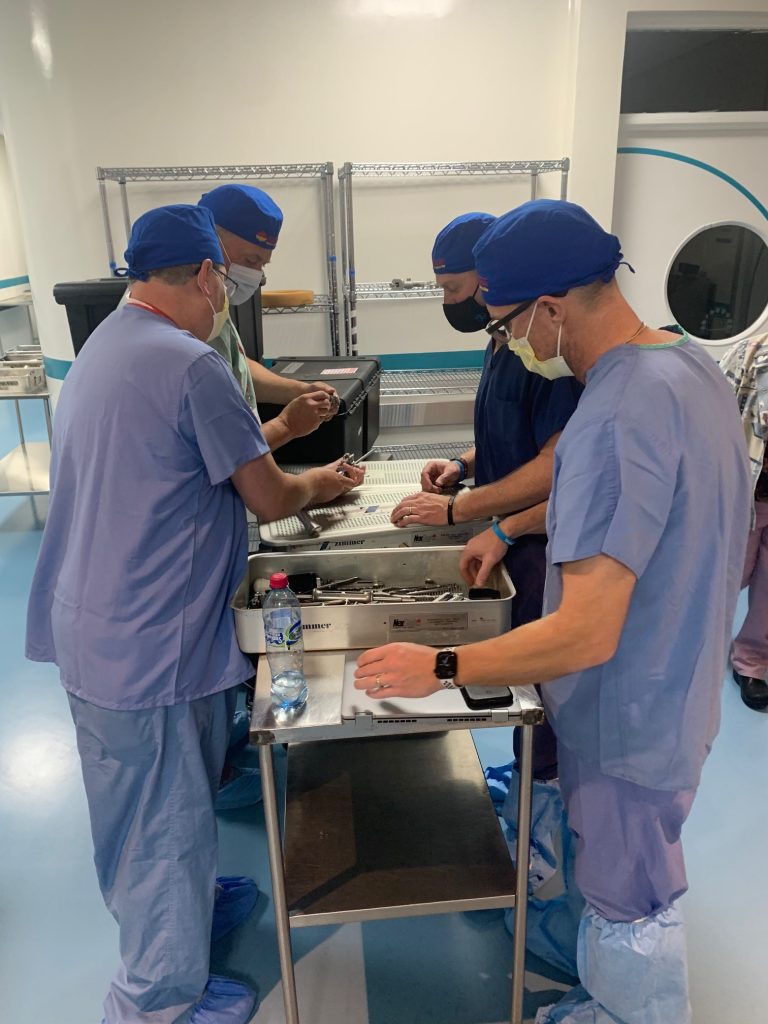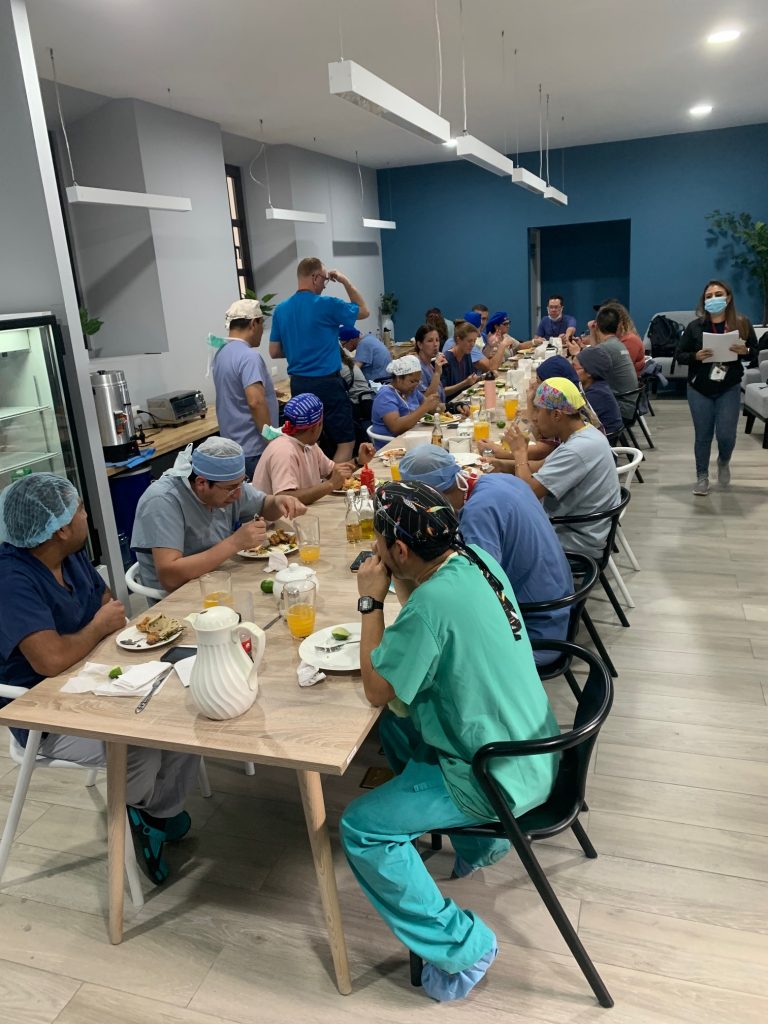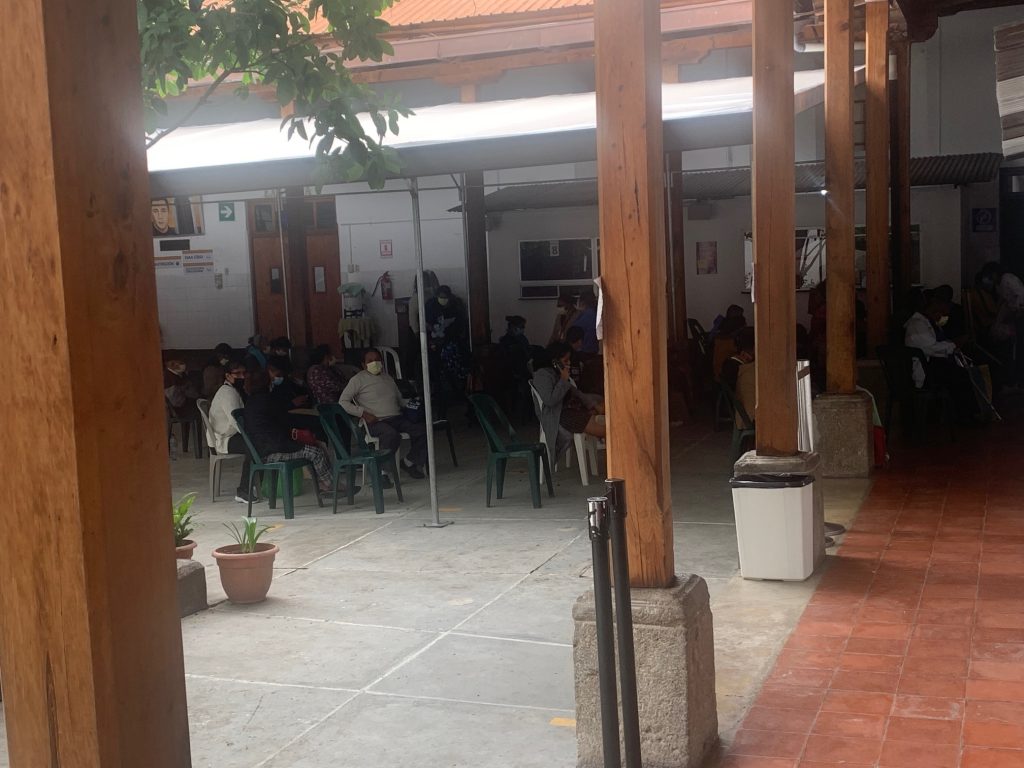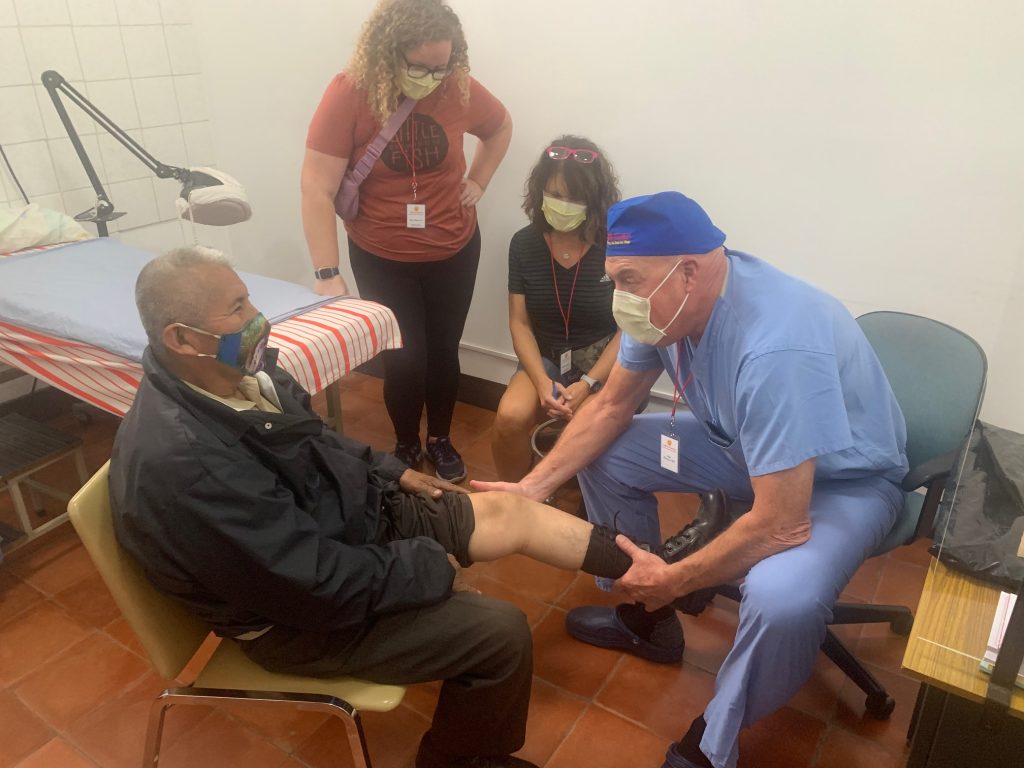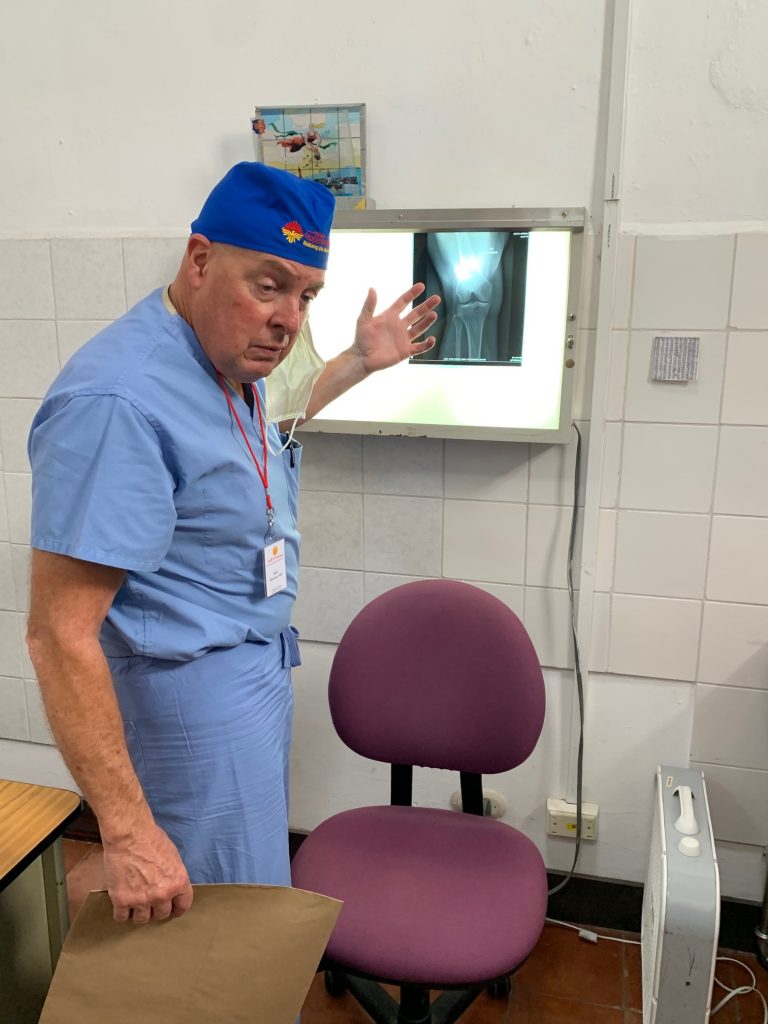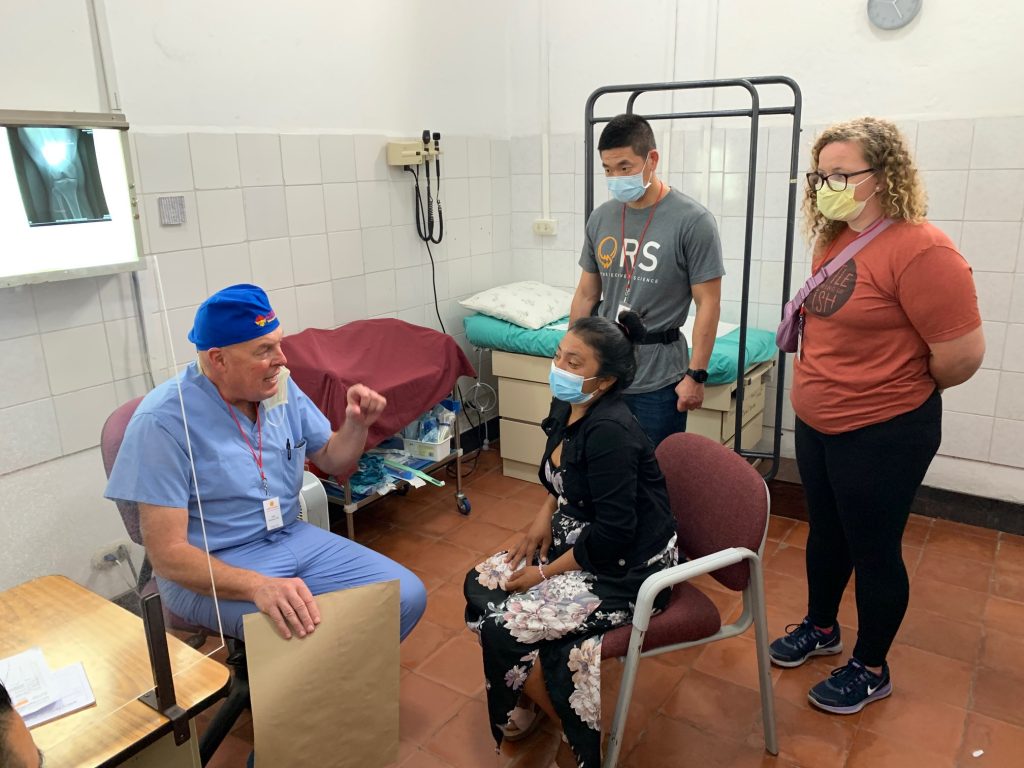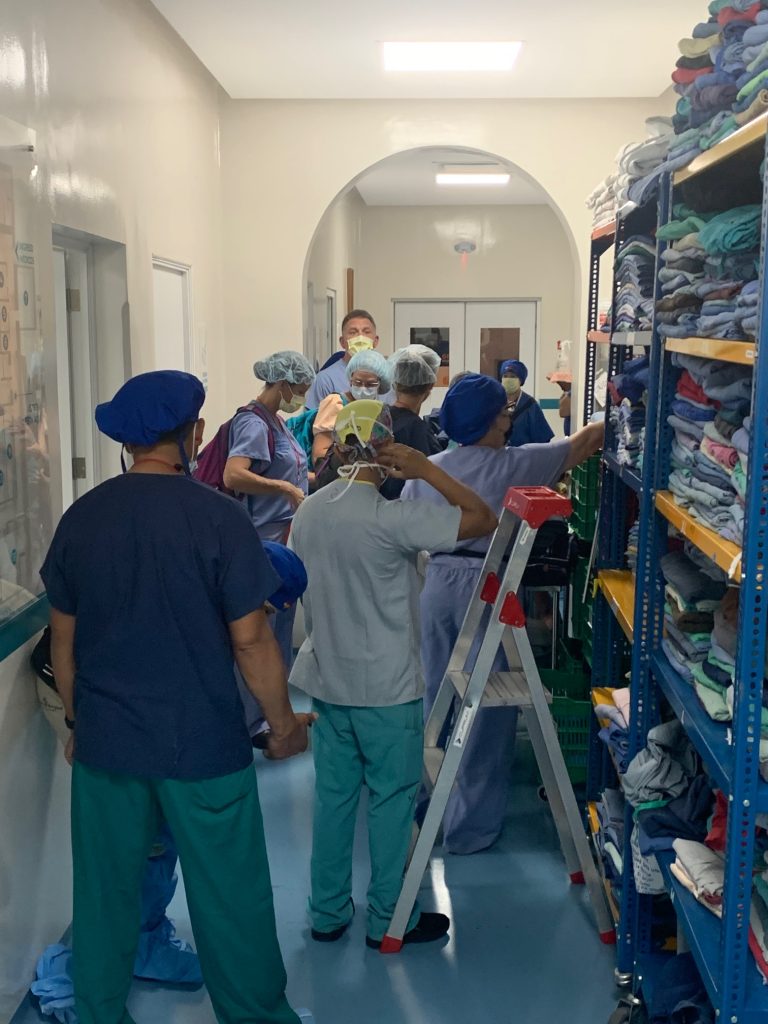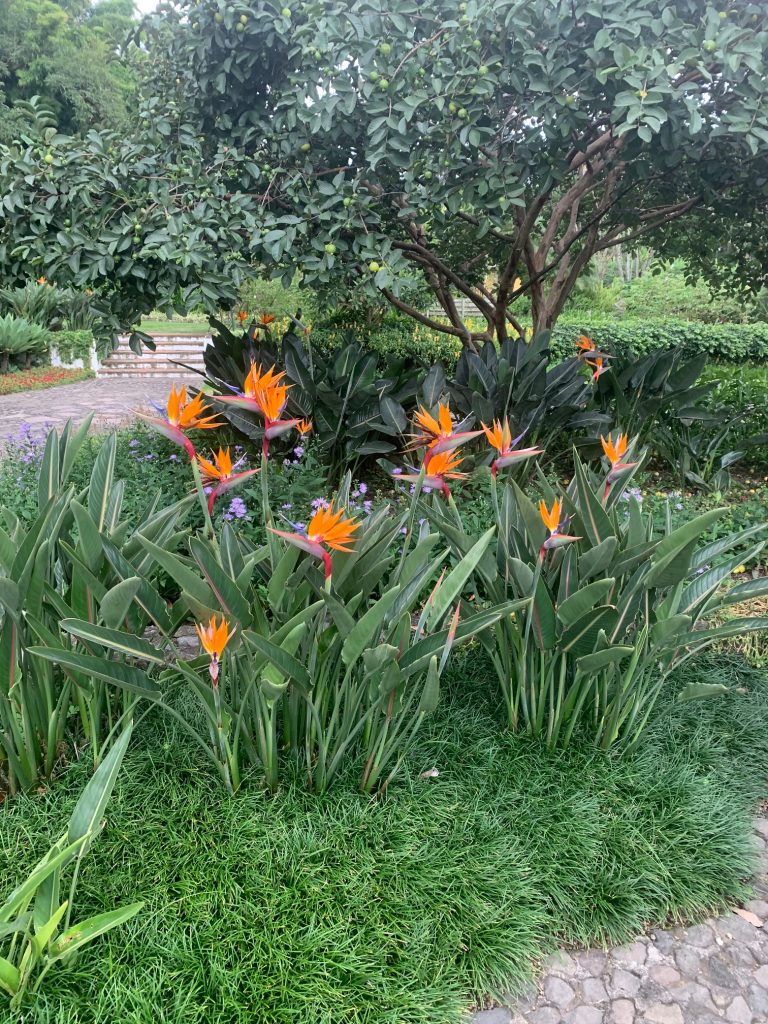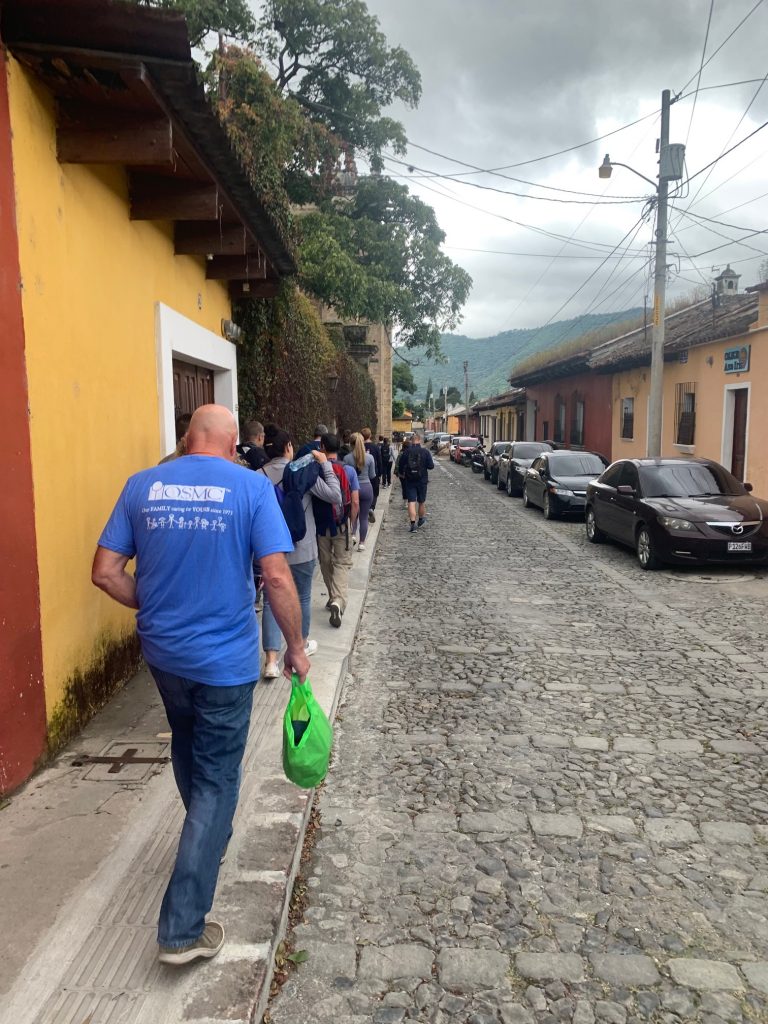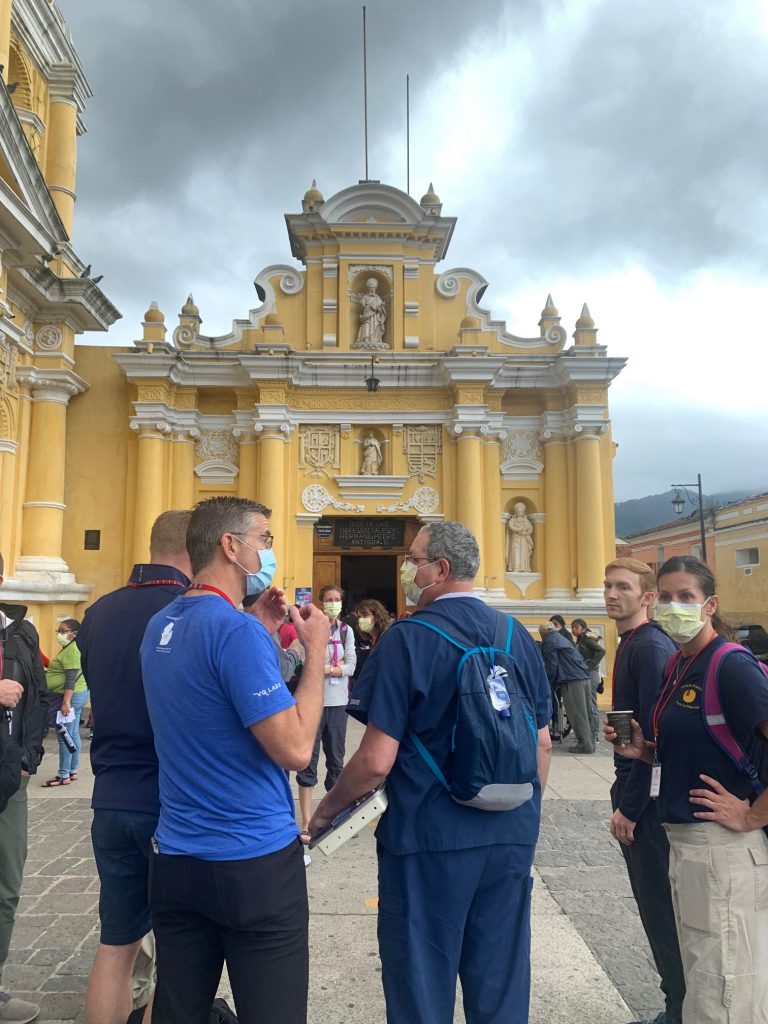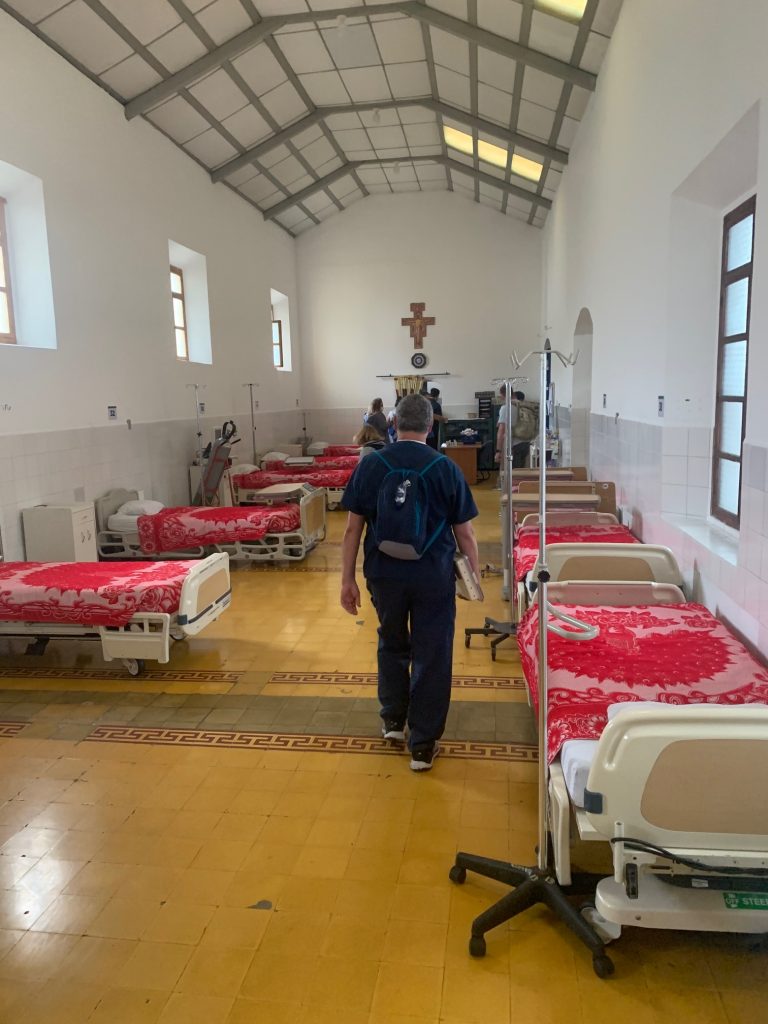 Today the goal for the team was to meet the patients, perform triage with detailed diagnoses, organize the space for Operating Room activities including implants, instruments, anesthesia equipment, immediate post op care, recovery room care and physical therapy.
The day started with a 30-minute HIIT workout lead by Dr. Keith Berend, breakfast and a wonderful devotional message delivered by Gavin Dozier.  After a 10-minute walk to the hospital, the team was given a tour of the Obras Sociales del Santo Hernando Pedro Hospital followed by a presentation of ground rules and operational guidelines for the team to function for the week. The team was then accordingly divided into the patient-facing triage team and the logistics team.
The patient facing team went to the clinic and evaluated x-rays, performed physical examinations and made specific surgical plans, when appropriate, for the patients.  Patients were extremely grateful and thankful to the team in anticipation of their upcoming procedures.  Specific operative plans were relayed to the logistics team so the appropriate implants, instruments, and equipment would be ready for the procedures starting on Monday (tomorrow).
The logistics team was checking operation of equipment, organizing and stocking implants, double checking instruments and sending them off for sterilization.  The Obras Hospital has undergone a major renovation since Team HIM was in Guatemala last year.  The facility now has 8 operating rooms, better and more capacity for sterilization, larger locker rooms for women and men and generally a greatly improved facility along with dedicated staff to run the hospital.  Currently Obras has a limit of four cases per day for each operating room.
At the end of the day, it appeared that the team was feeling very comfortable that we are ready to wake up tomorrow and start treating arthritis, repairing physical abnormalities and transforming the lives of many Guatemalan Patients and by association, their families.
Stay tuned for more, and thanks for your support.
John
To support this team and their commitment to our patients visit: