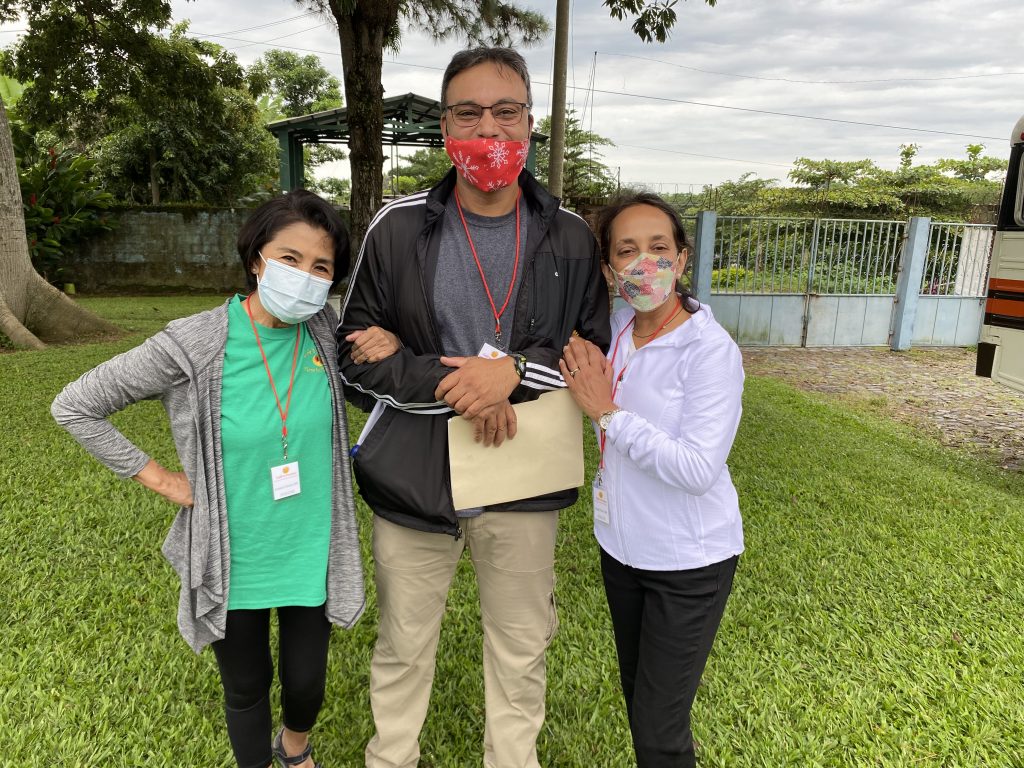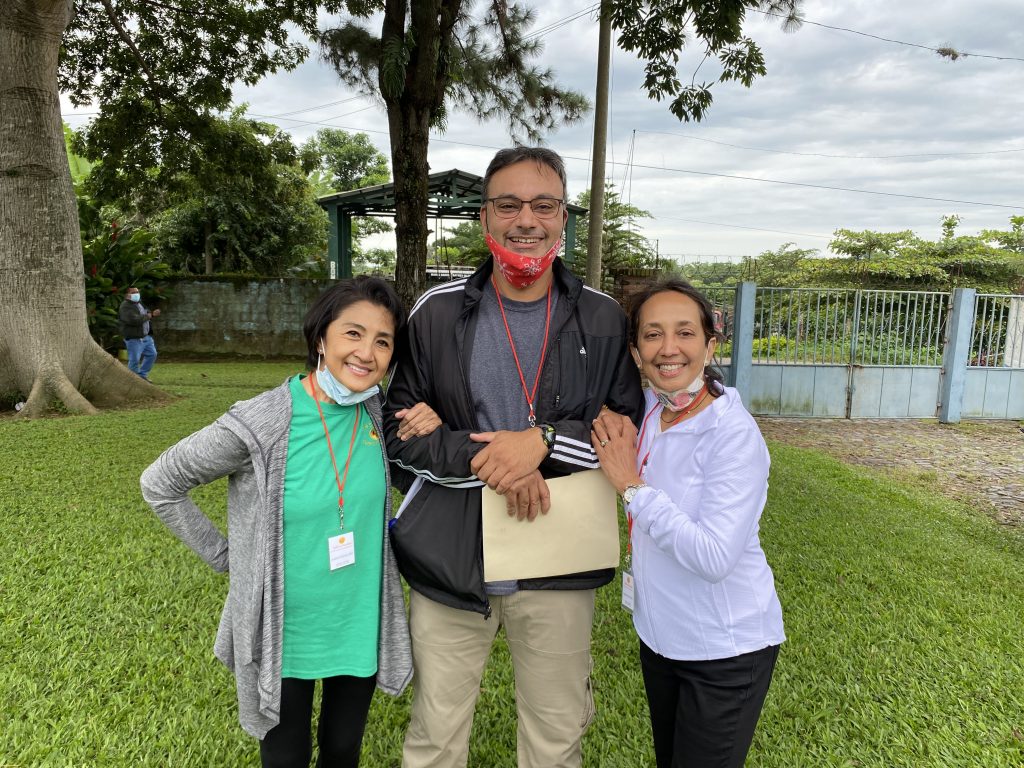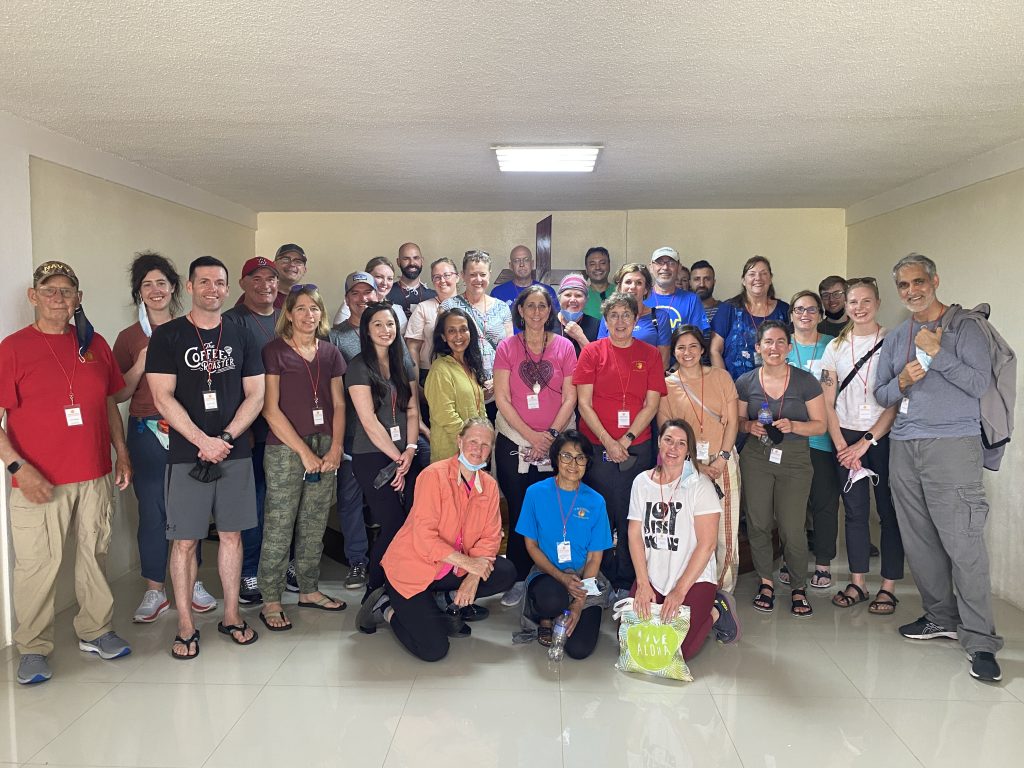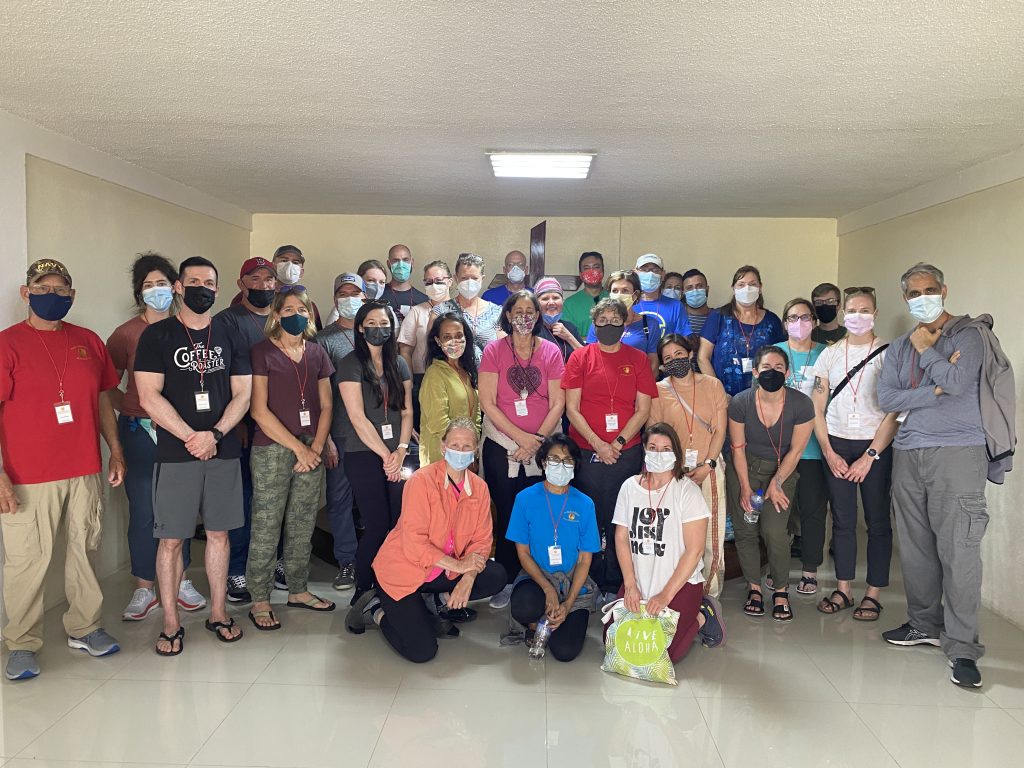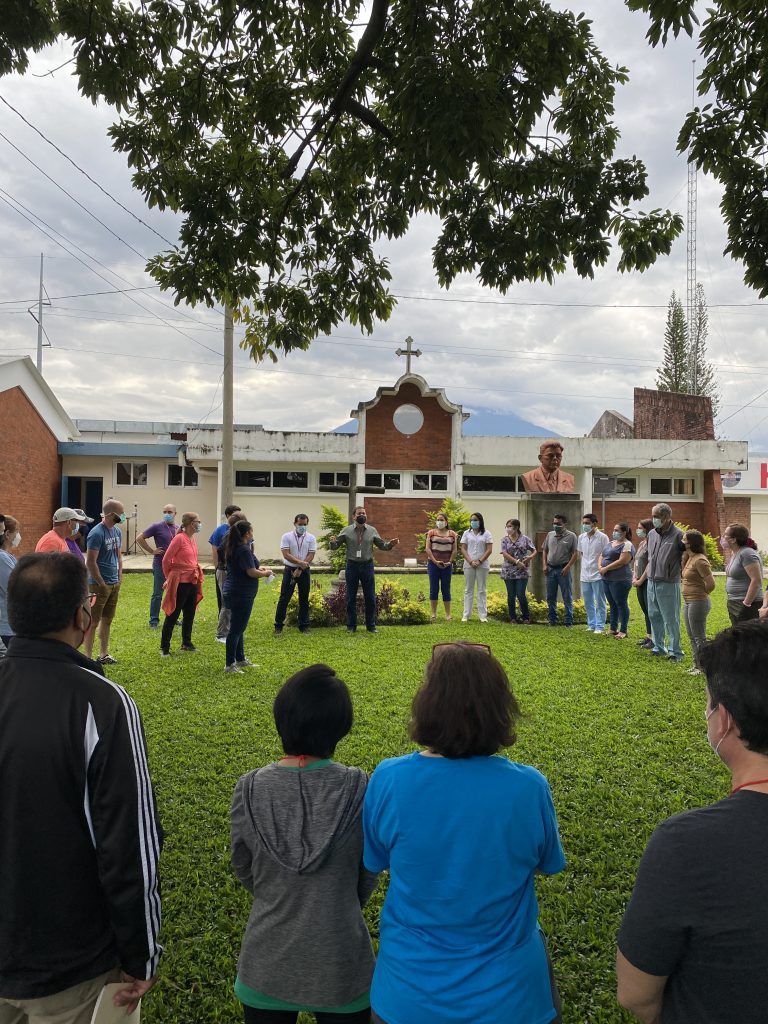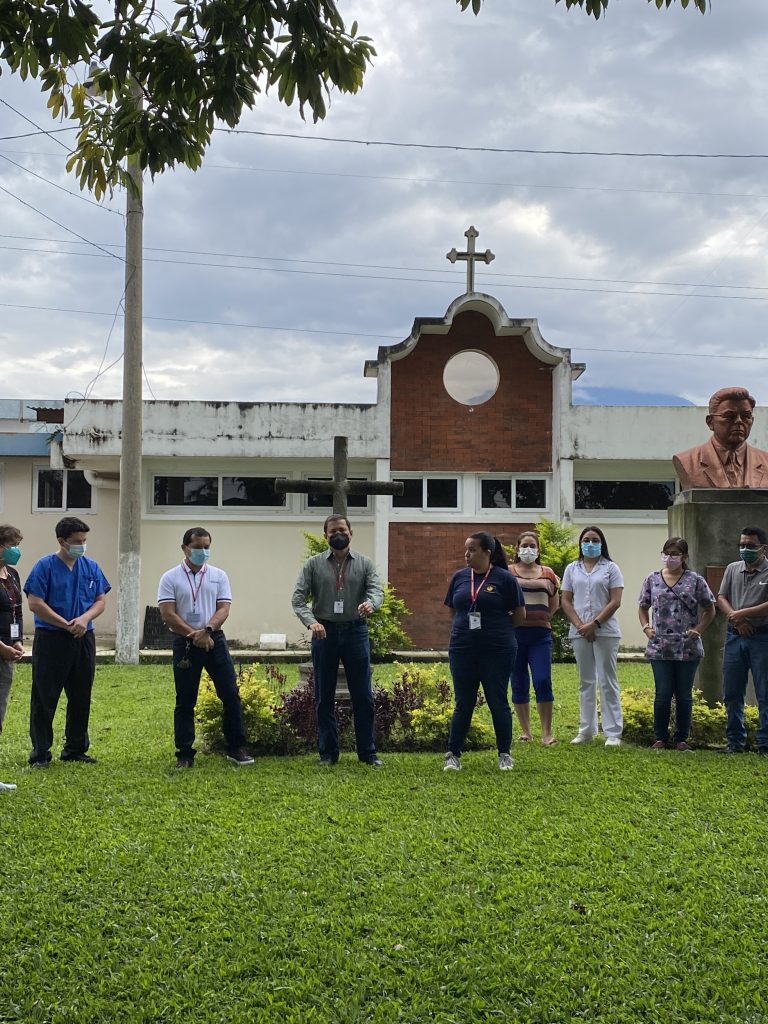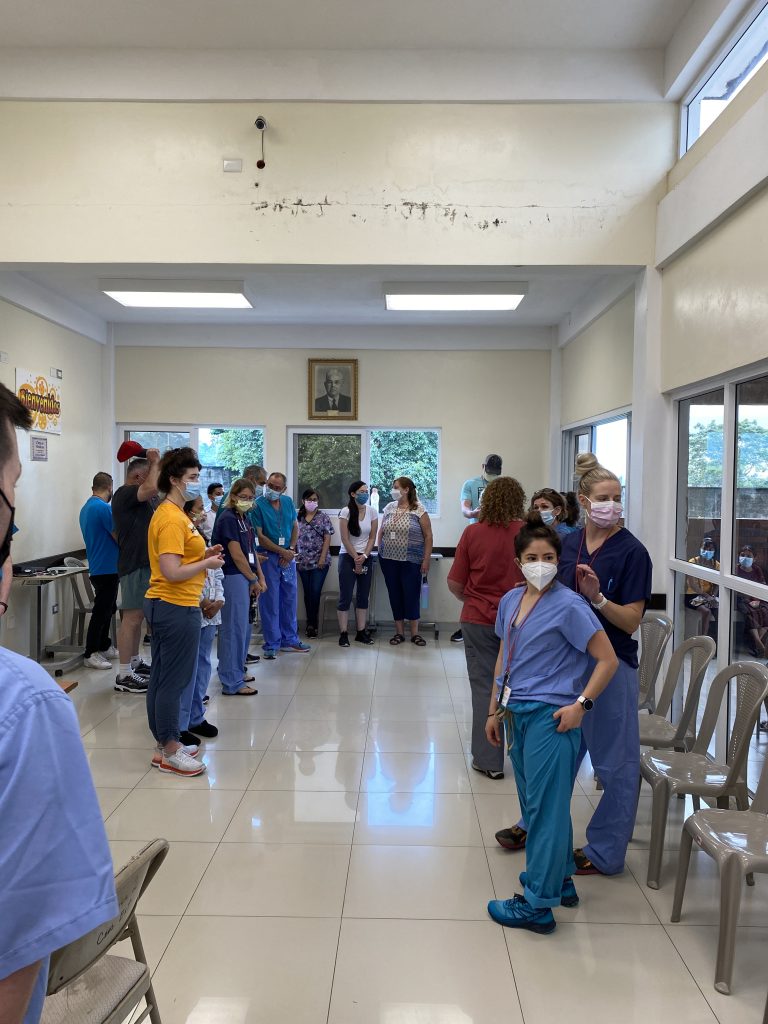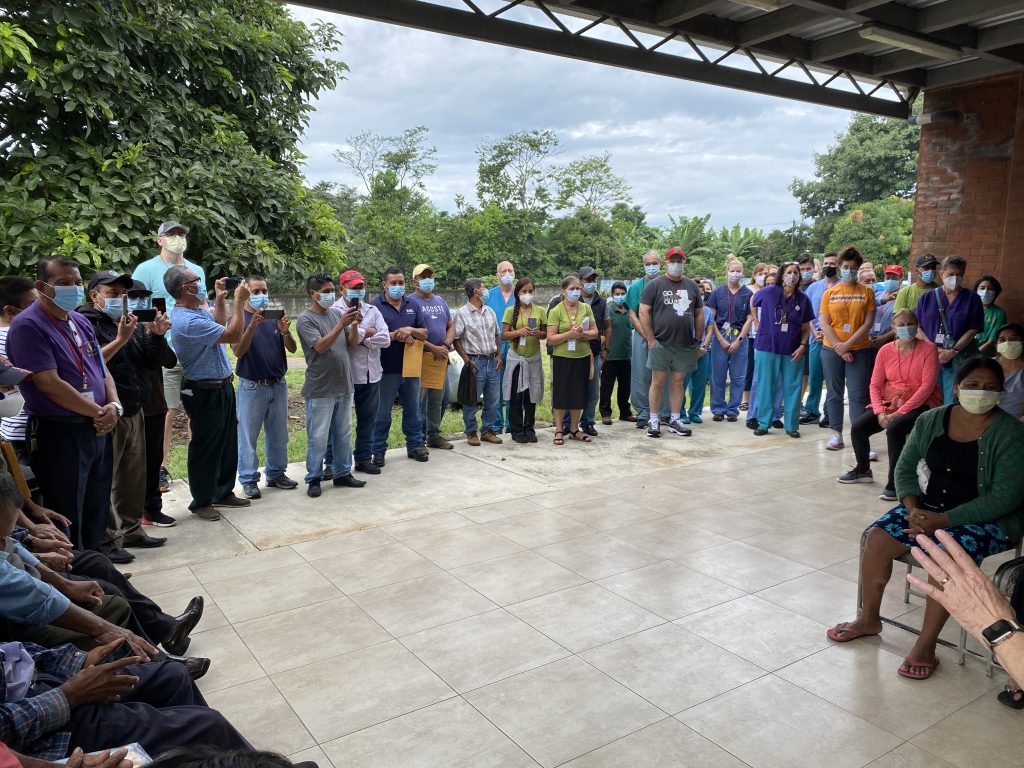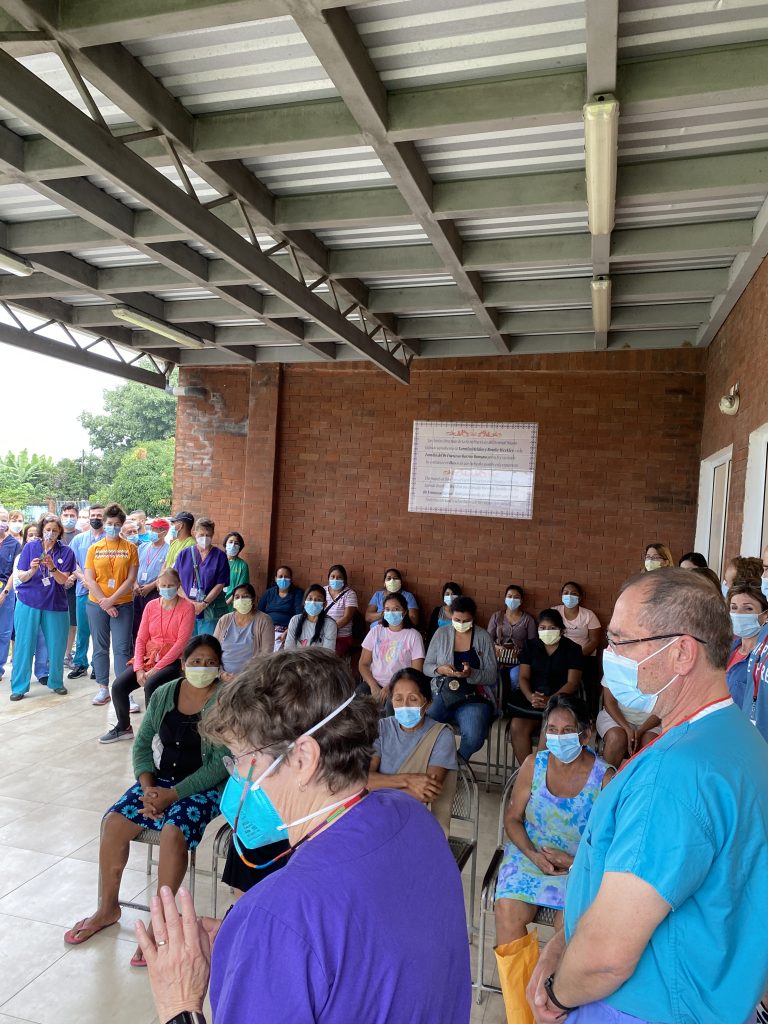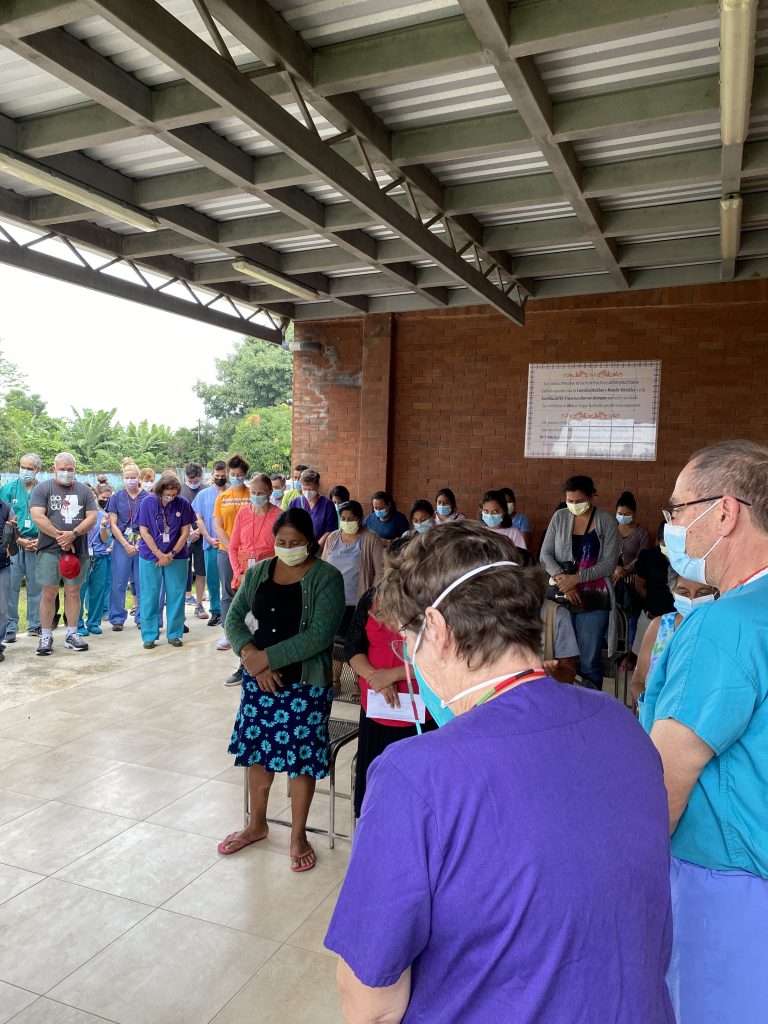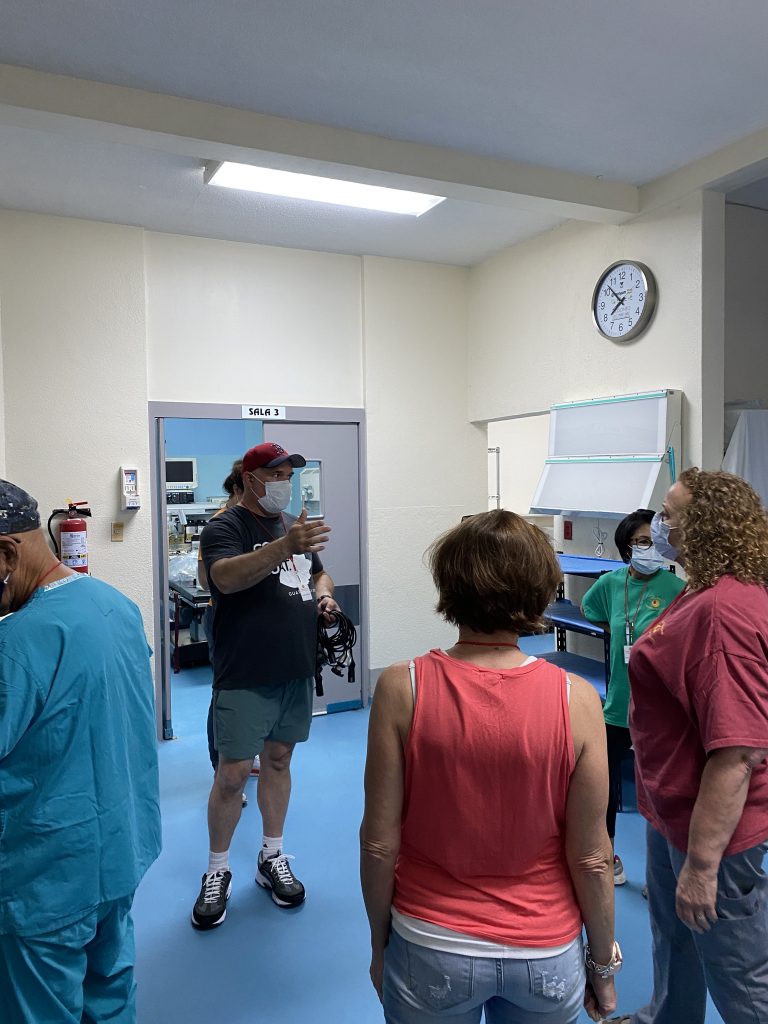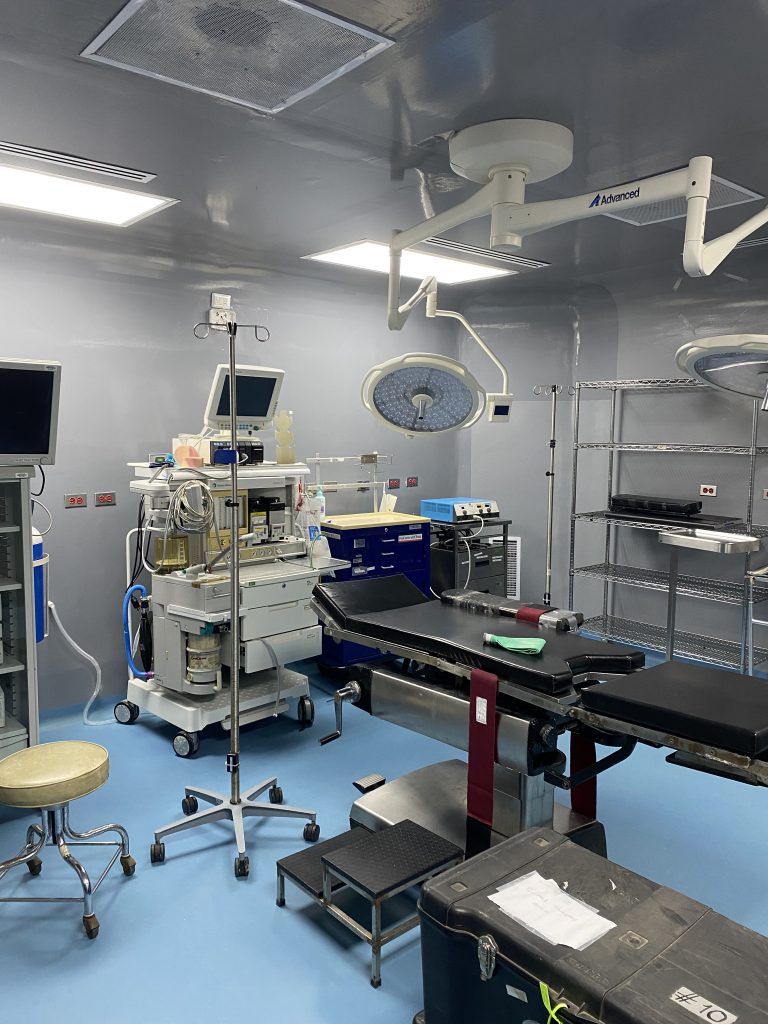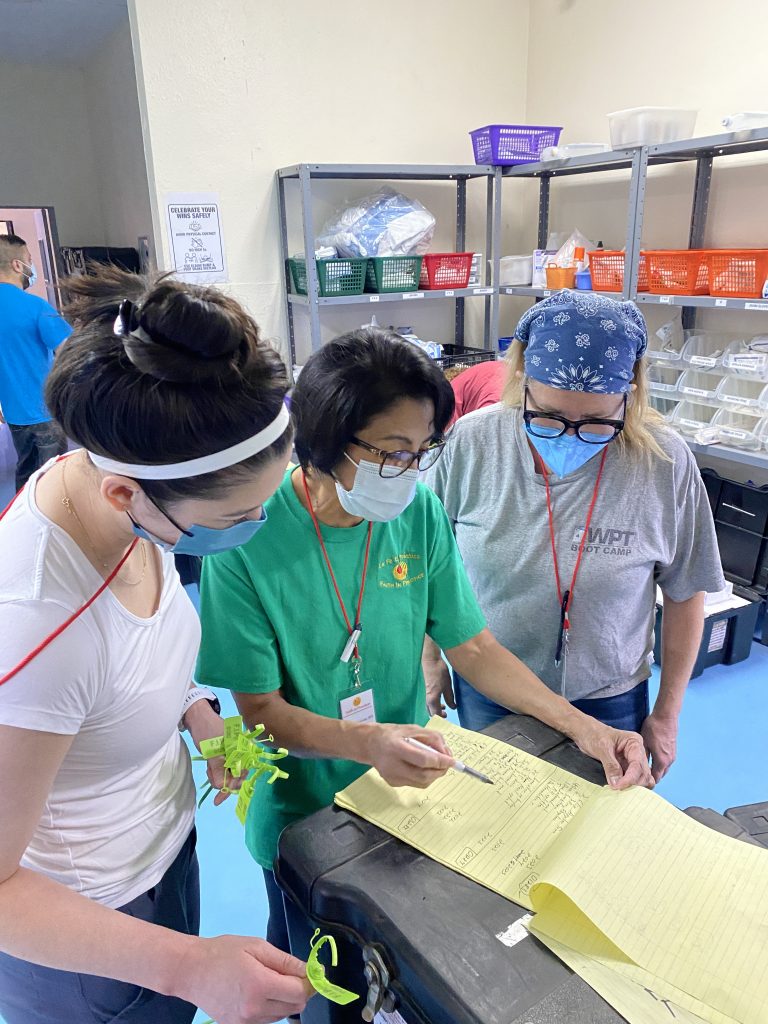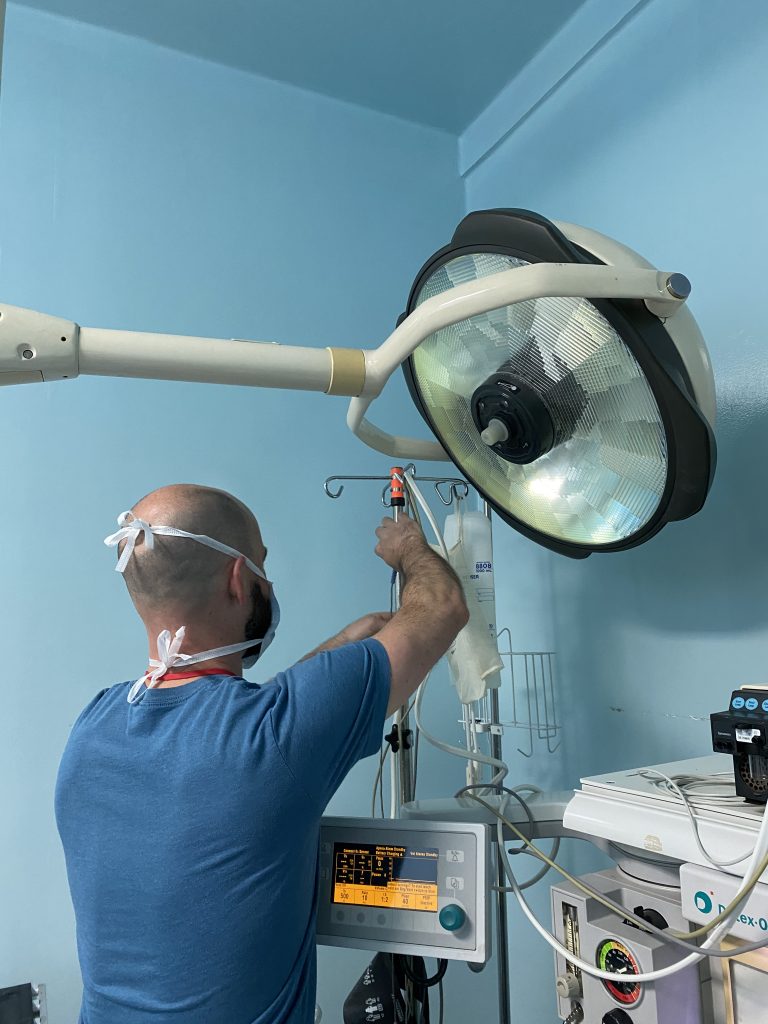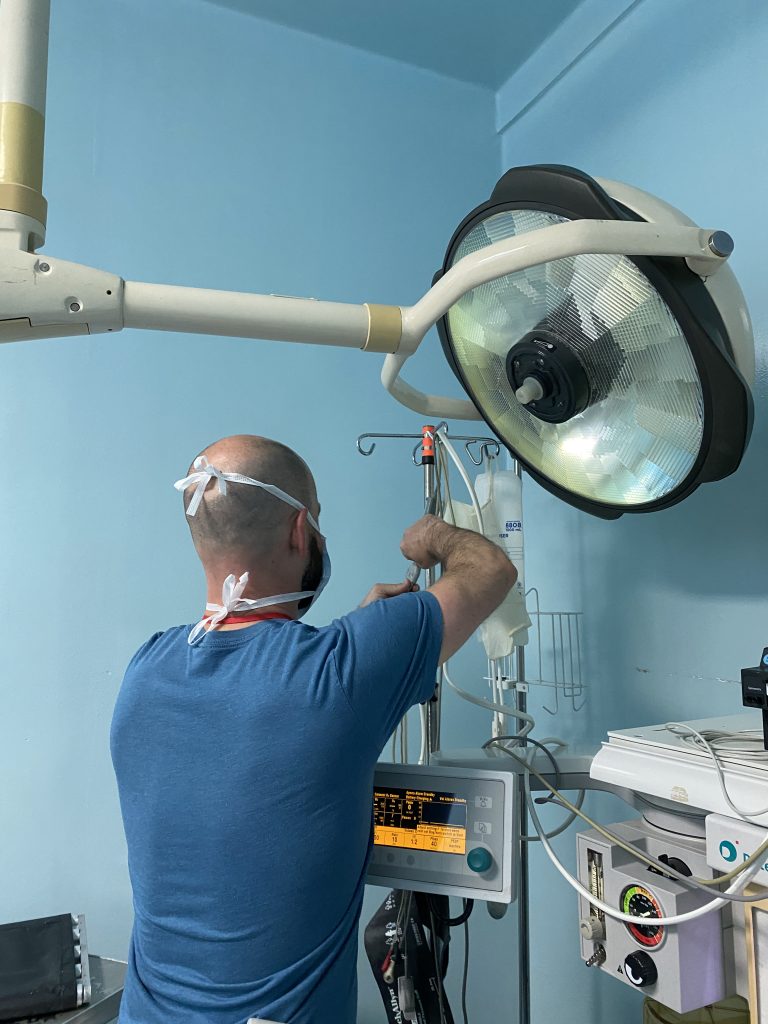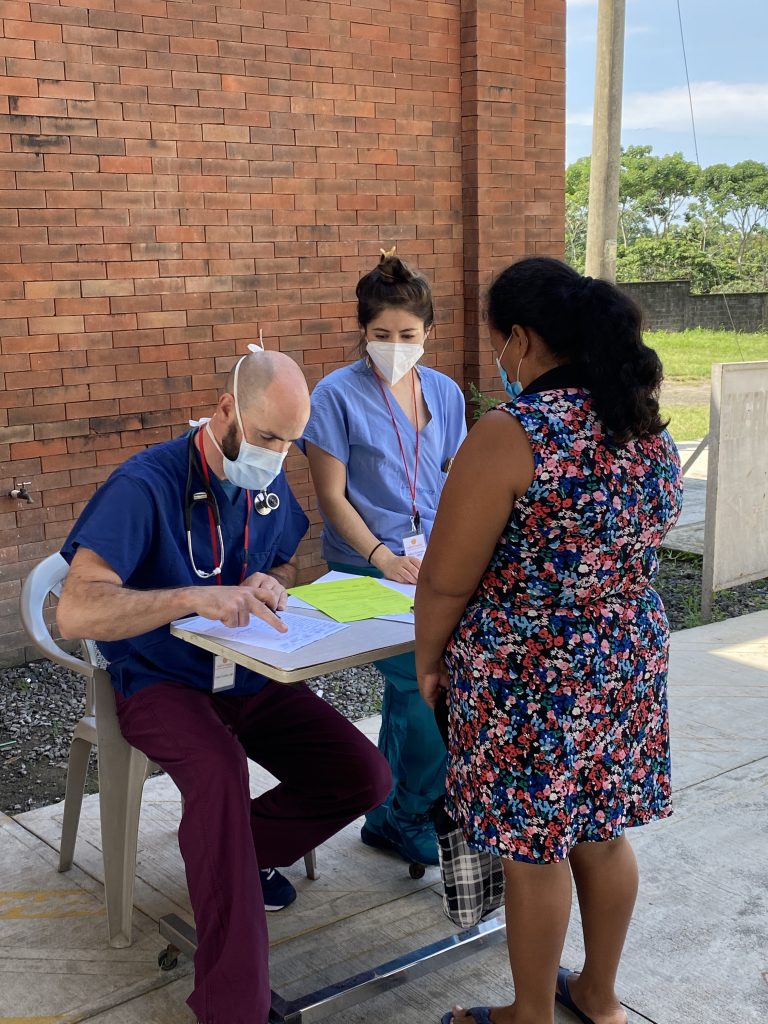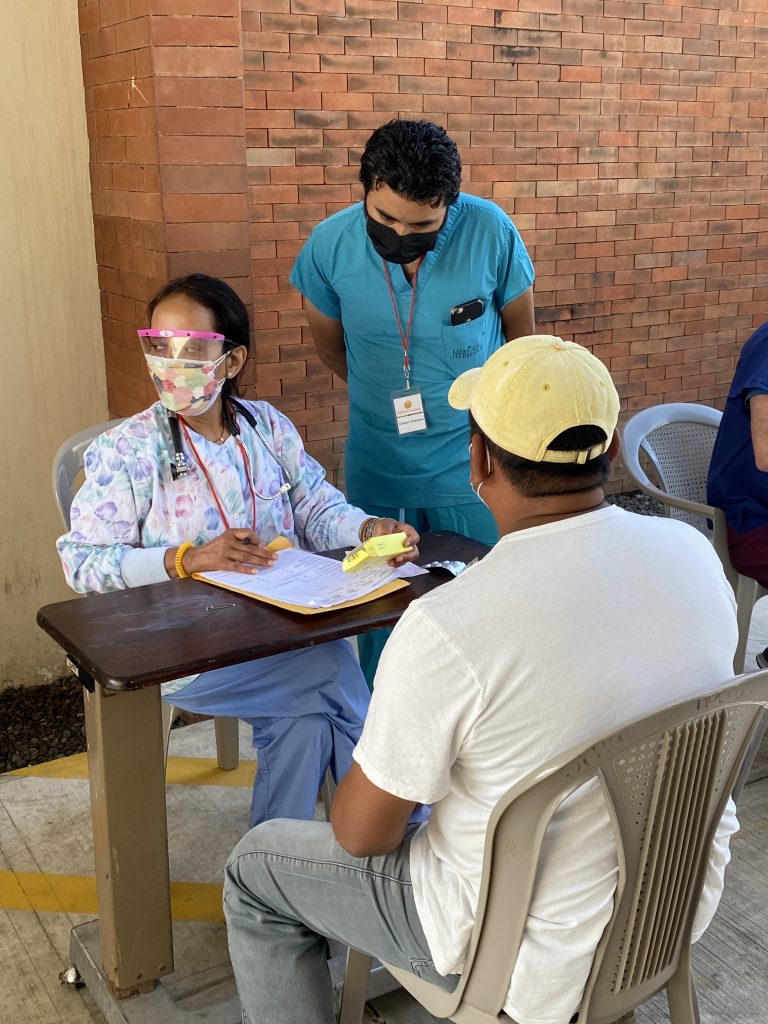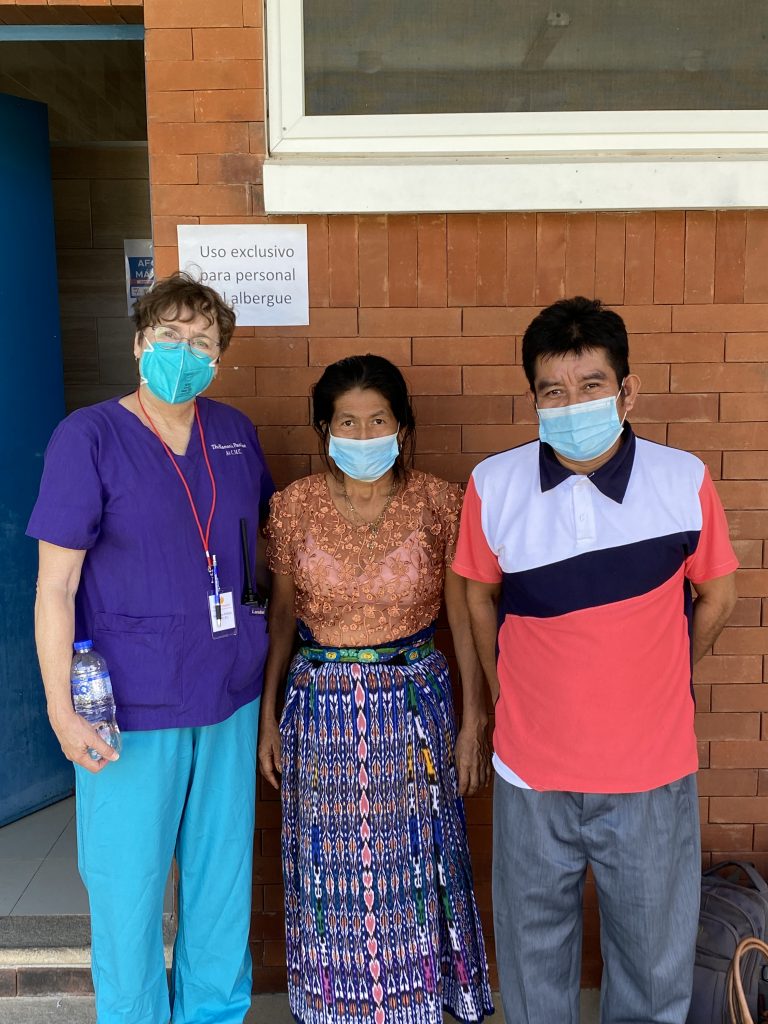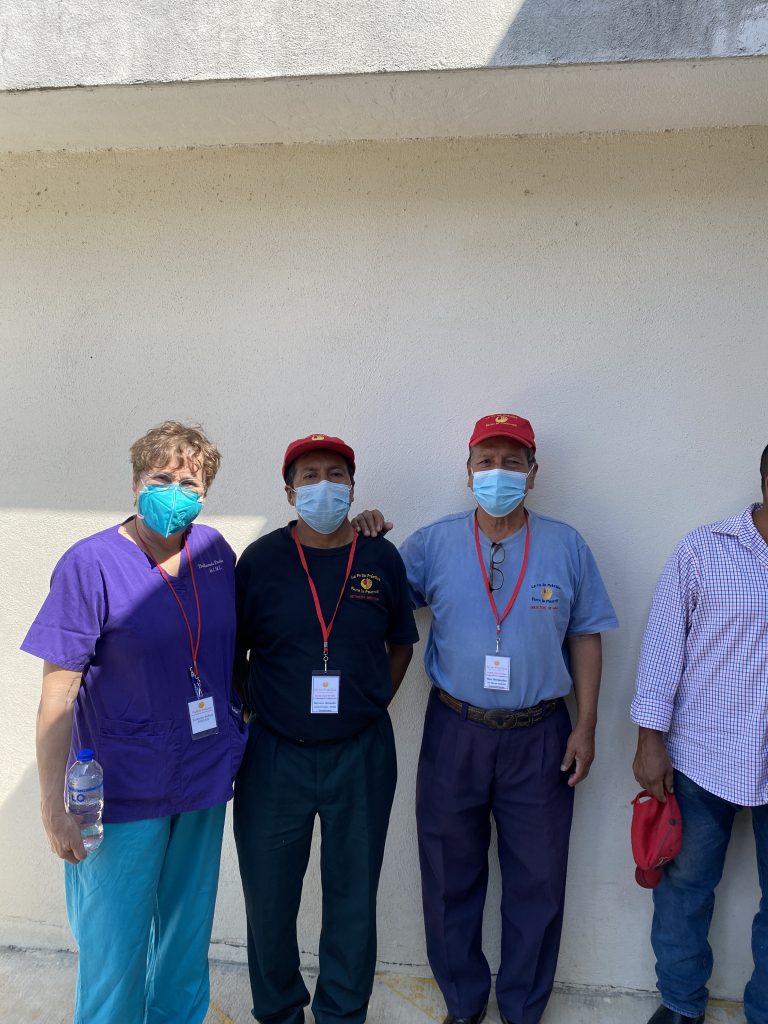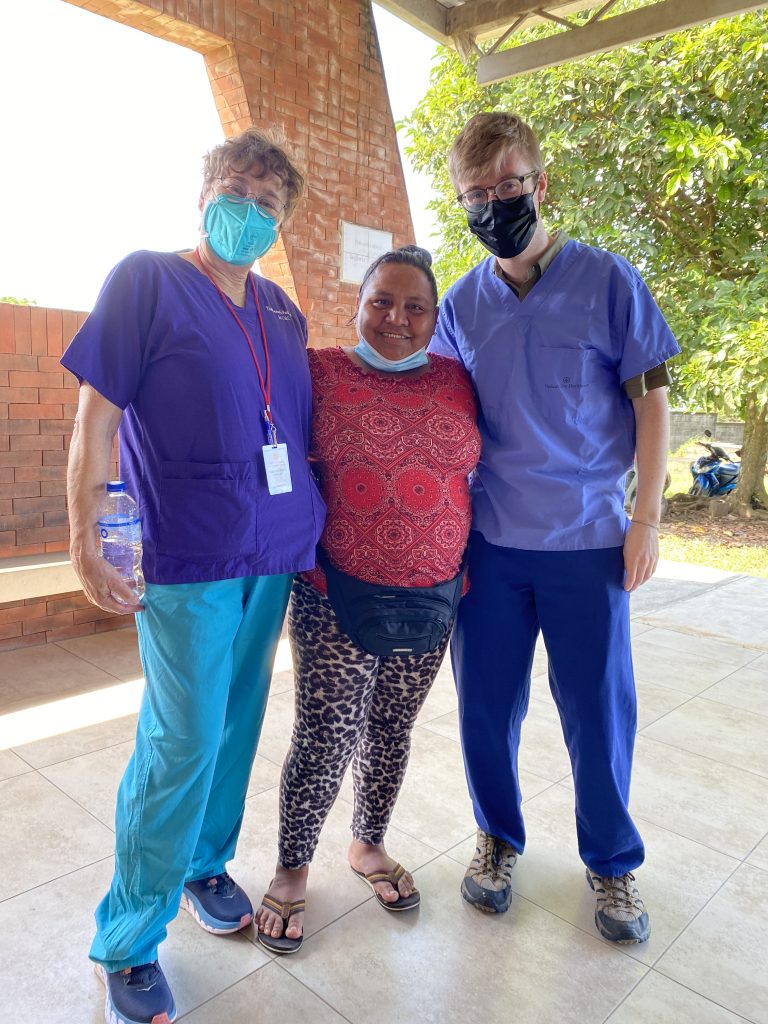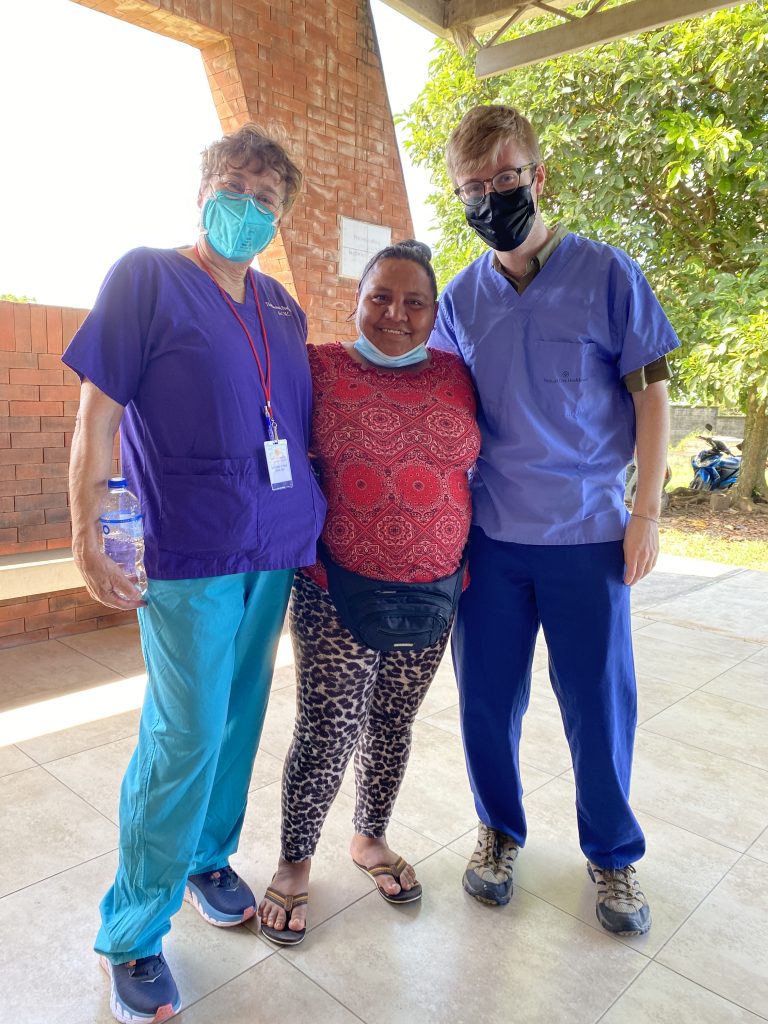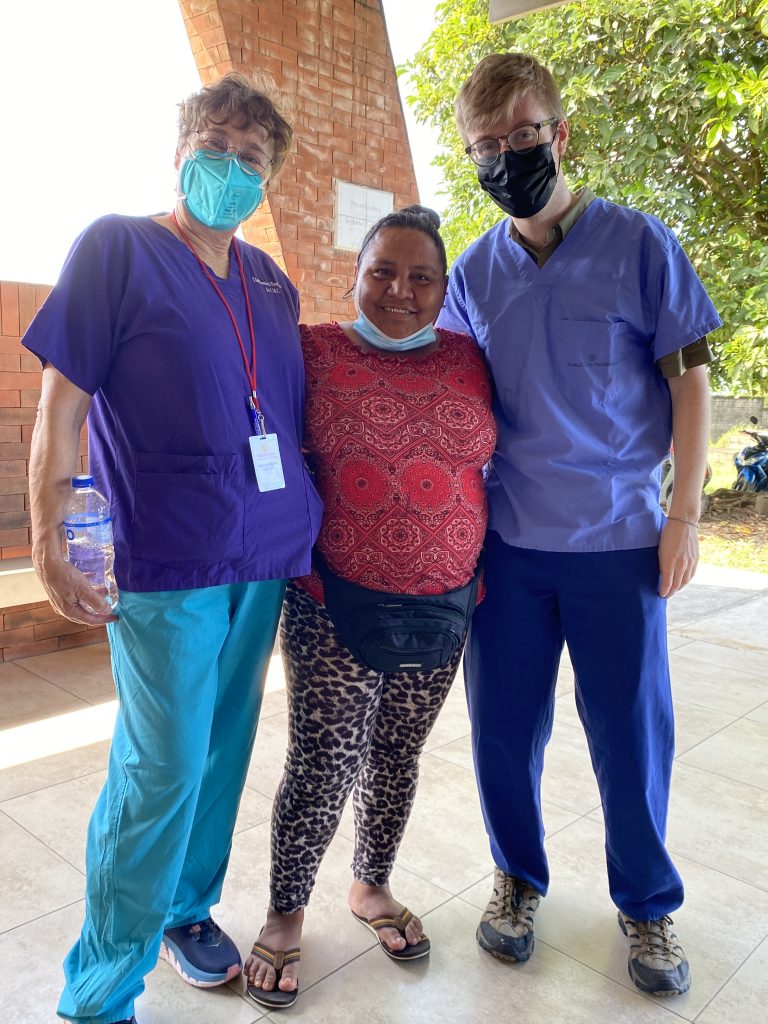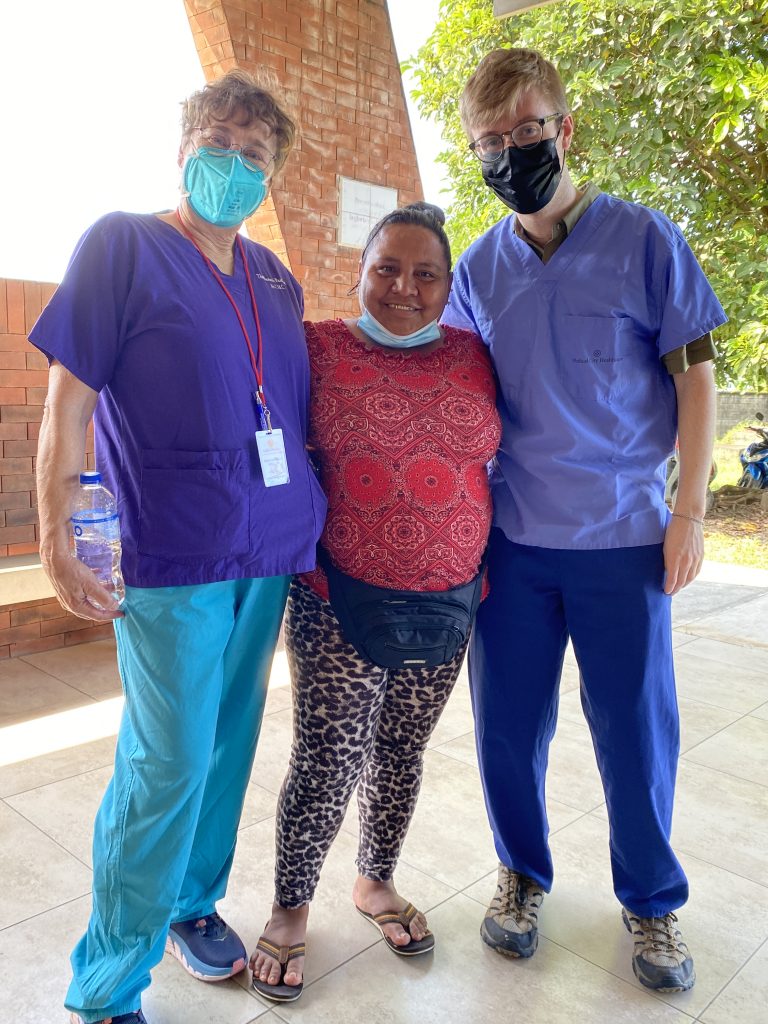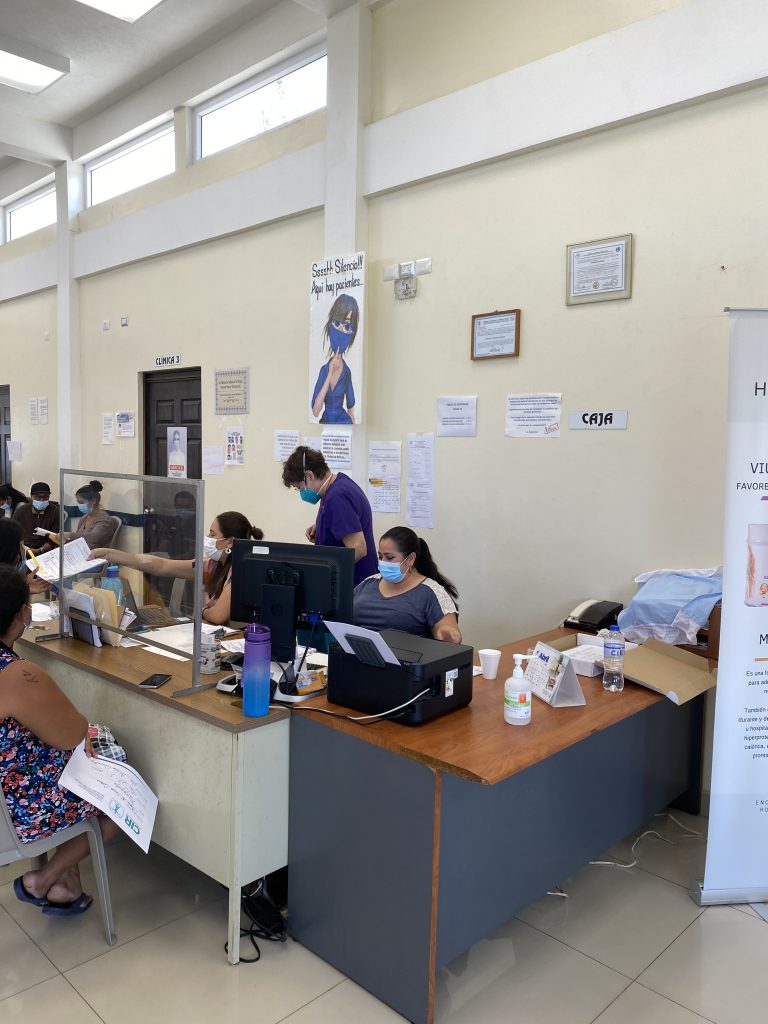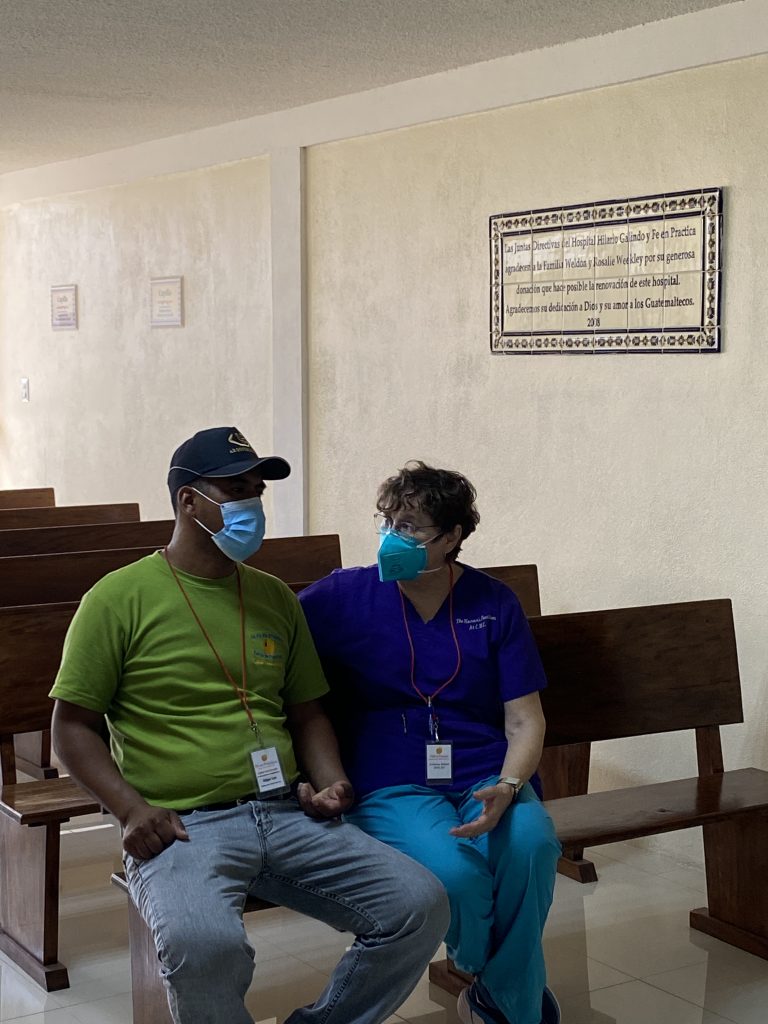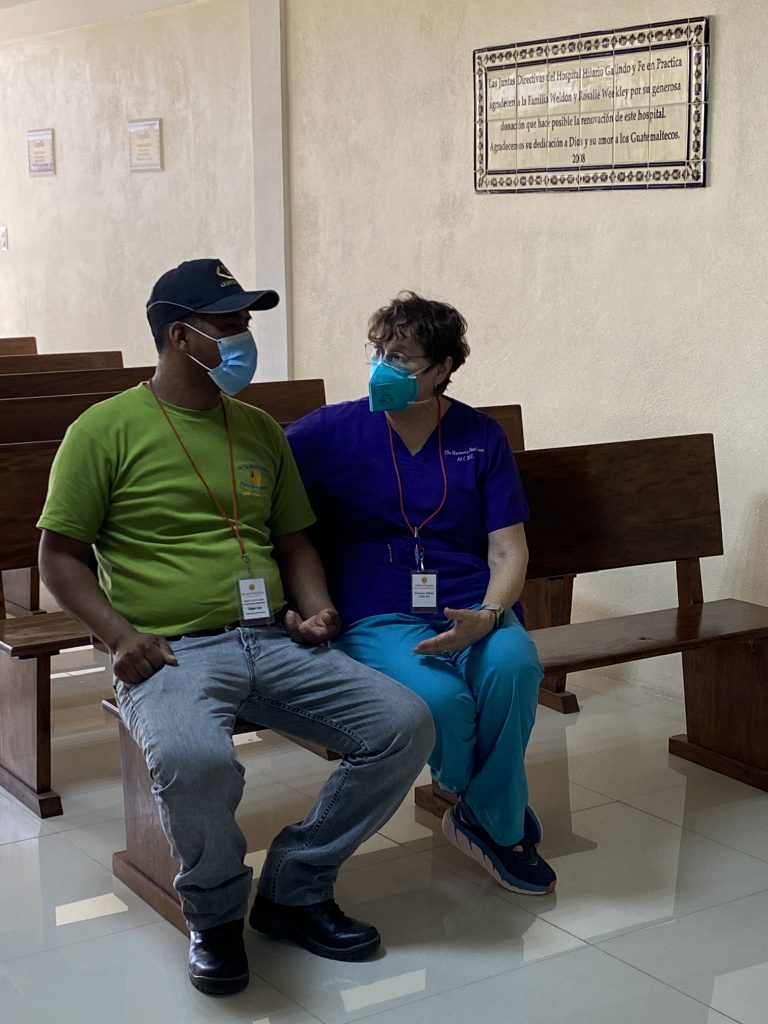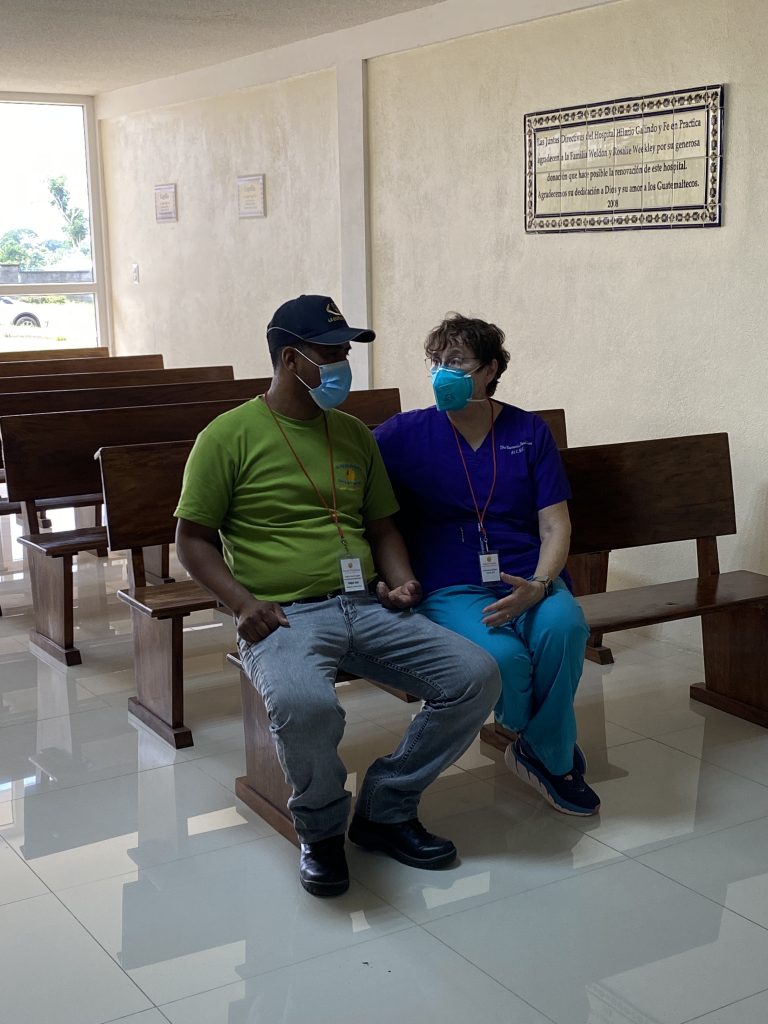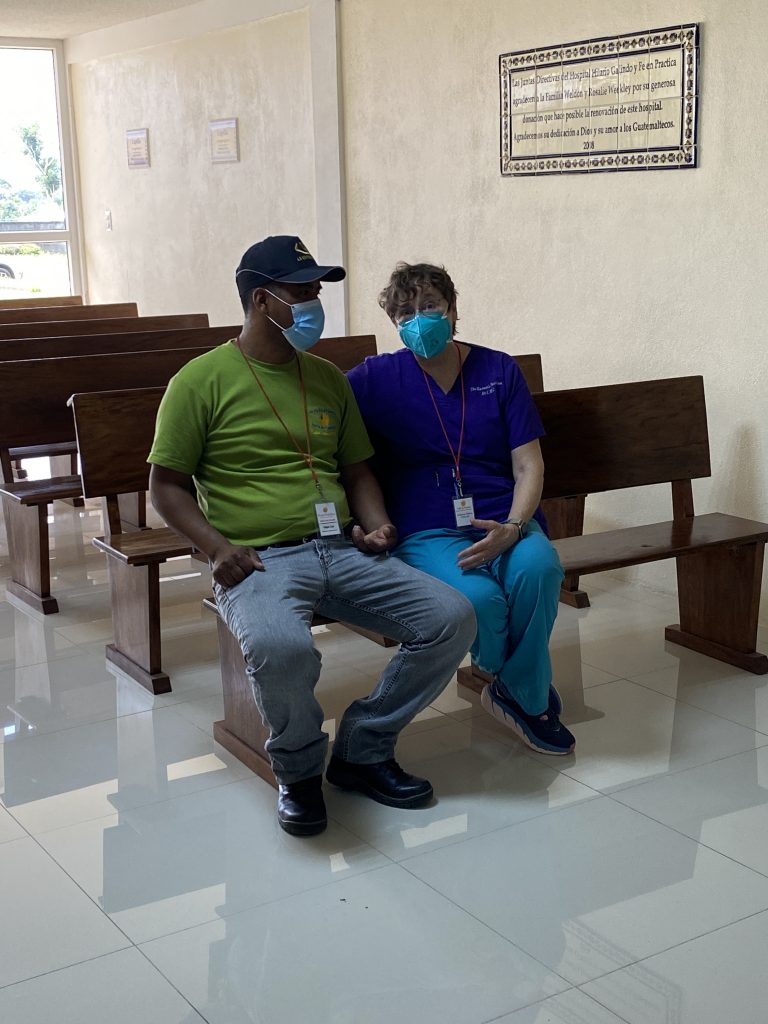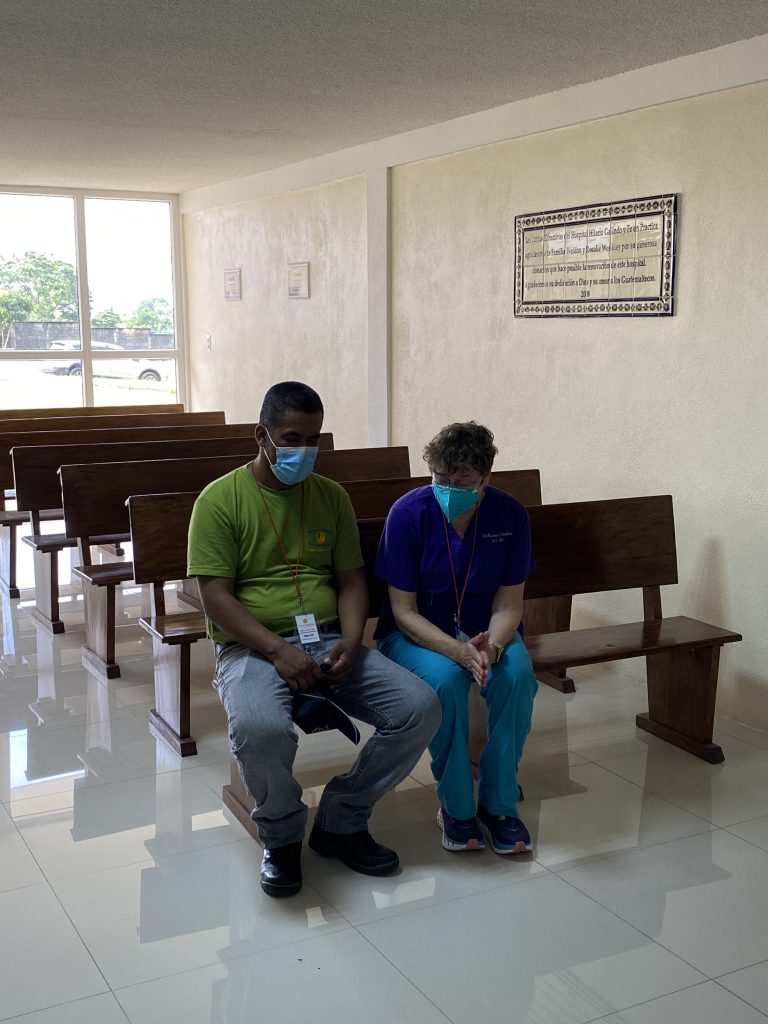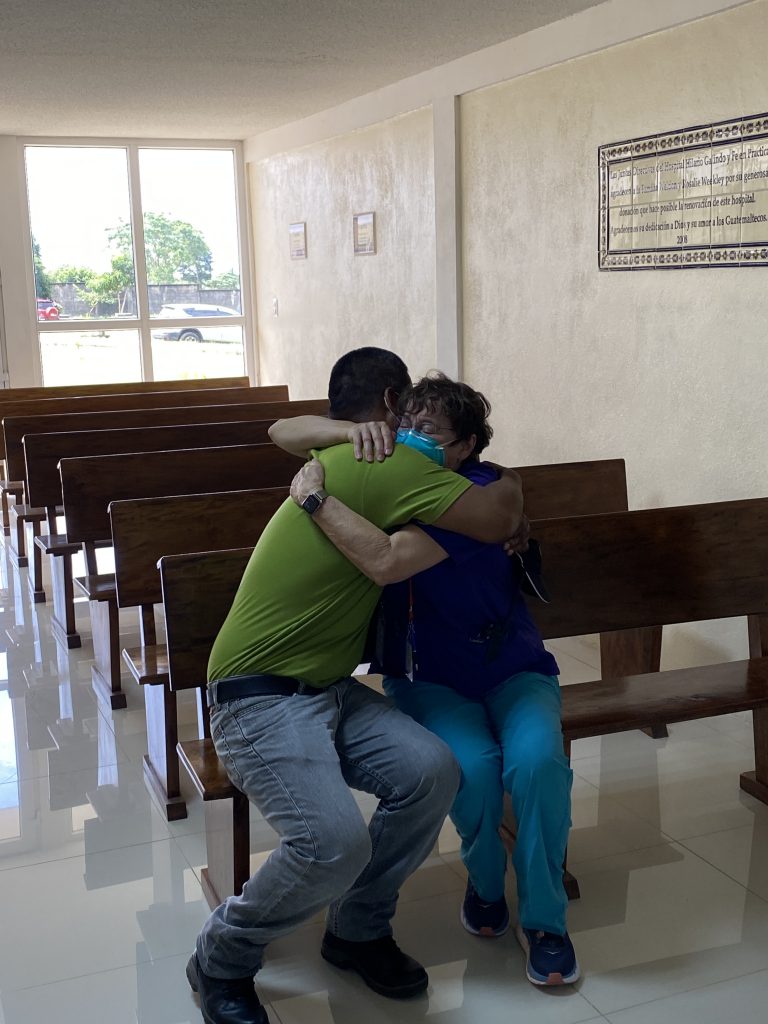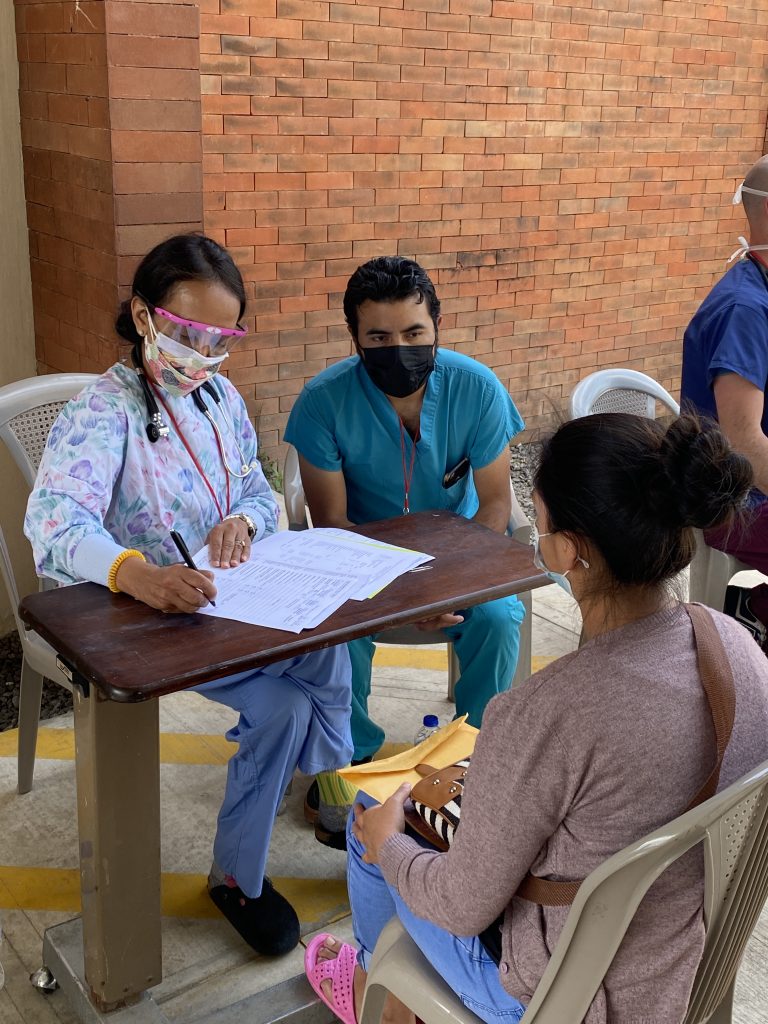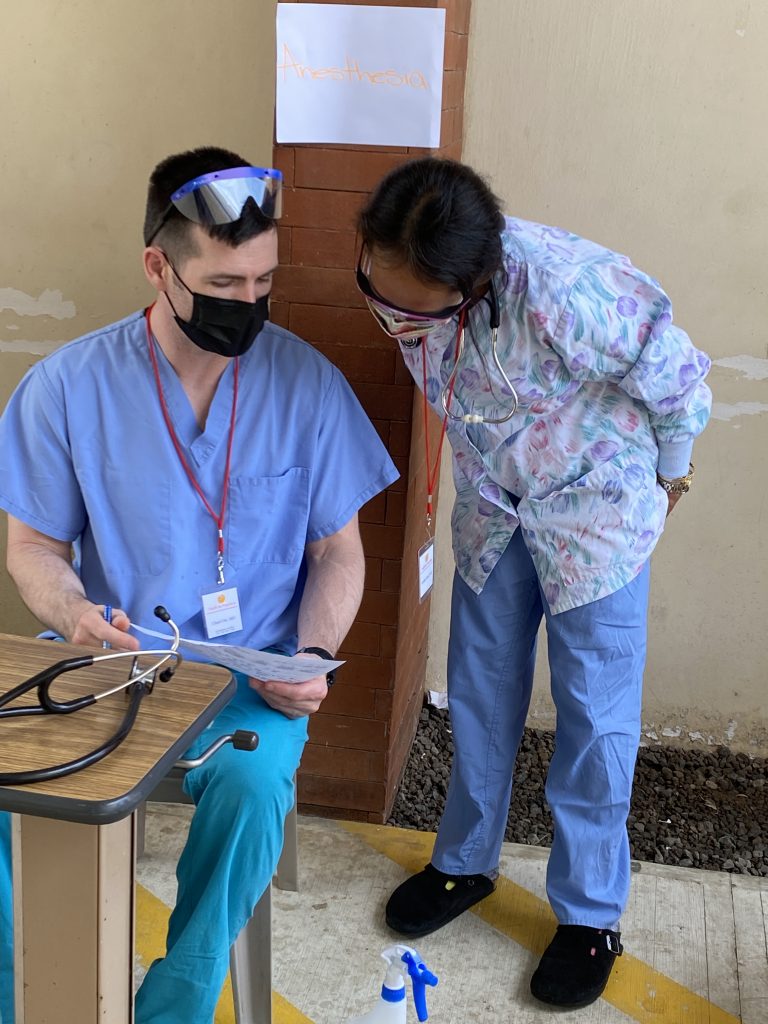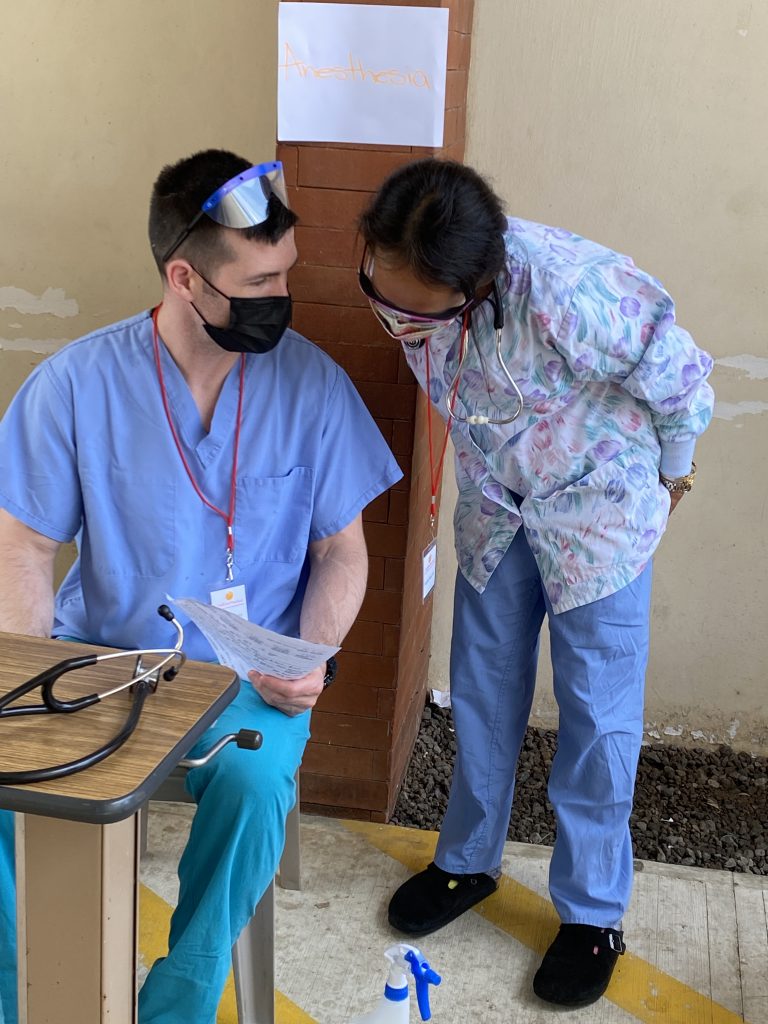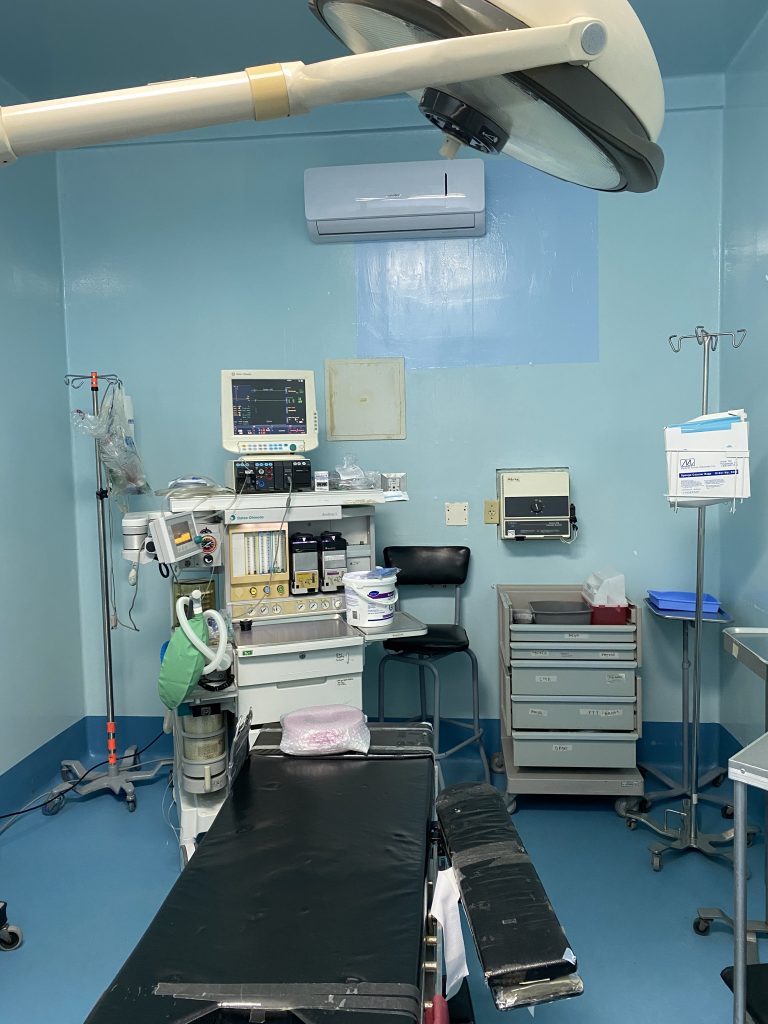 Day 3, Sunday, May 29 – Triage Day
Greetings everyone! Sunday was Triage Day, where the doctors meet all of their patients for the week, and the surgery teams stock and prepare their operating rooms for action. Our team woke up bright and early at 5 a.m. and held service at 5:45 to prepare our minds for an efficient day of work, ate breakfast, and then was off to the hospital at 7 a.m.
At the hospital, our group split in half. The surgical and post-operation teams went into the operating rooms (OR) and post-operation (Post-Op) rooms to stock them for service the next day. In contrast, the translators and doctors of our team joined the Guatemalan hospital staff to connect with patients and schedule them for operations over the coming week.
While our team met with patients, our Team Lead Kathrine was approached by a man named Edgar, who had last seen her ten(!) years prior on her first mission in 2012. Unable to work and support his family with kids, Edgar approached that Faith In Practice team for help. Unfortunately, his condition was so challenging that the team's experienced members did not have the equipment or support staff to accomplish the procedure, so they had to delay the operation.
Edgar was devastated.
But Faith In Practice set up a plan to help him, and Edgar was able to get surgery with help from the mission later, although success was not assured in his surgery. And with his daughter going through a difficult pregnancy, and his own life in shambles from his condition, Edgar made a pact with God. Edgar promised to carry out His Word in exchange for his daughter's safety and a successful surgery for himself.
His daughter later survived her pregnancy, and his operation was successful. And Edgar vowed to volunteer and support Faith in Practice in addition to supporting his own family. He later went on to become a volunteer leader for Faith in Practice, and his efforts led to the creation of five outreach clinics in his local part of Guatemala. Ten years later, he came back to see again a team led by the same woman who helped and inspired him all those years ago. It was a very heartfelt moment for everyone that day.
While the triage team was busy scheduling patients for life-changing operations, the surgery teams prepared life-changing equipment and supplies down the hallway.
Seven larger-than-a-suitcase-sized trunks of medical supplies were brought from the U.S., and another twenty from a medical warehouse operated by Faith in Practice. And just like a workshop, every tool has its place. Like clockwork, the teams quickly set about unpacking and organizing every workspace in the hospital, including four entire surgery rooms, the center OR, a 10-bed post-op room, an entire pharmacy, and more. With amazing efficiency, about 16 team members prepped the whole hospital in one day! The transformation was indeed a sight to behold.
As the surgery teams wrapped up their work and the last patients were met and helped through the clinic, the stage was set for significant operations to begin the next day on Monday, surgery day 1.