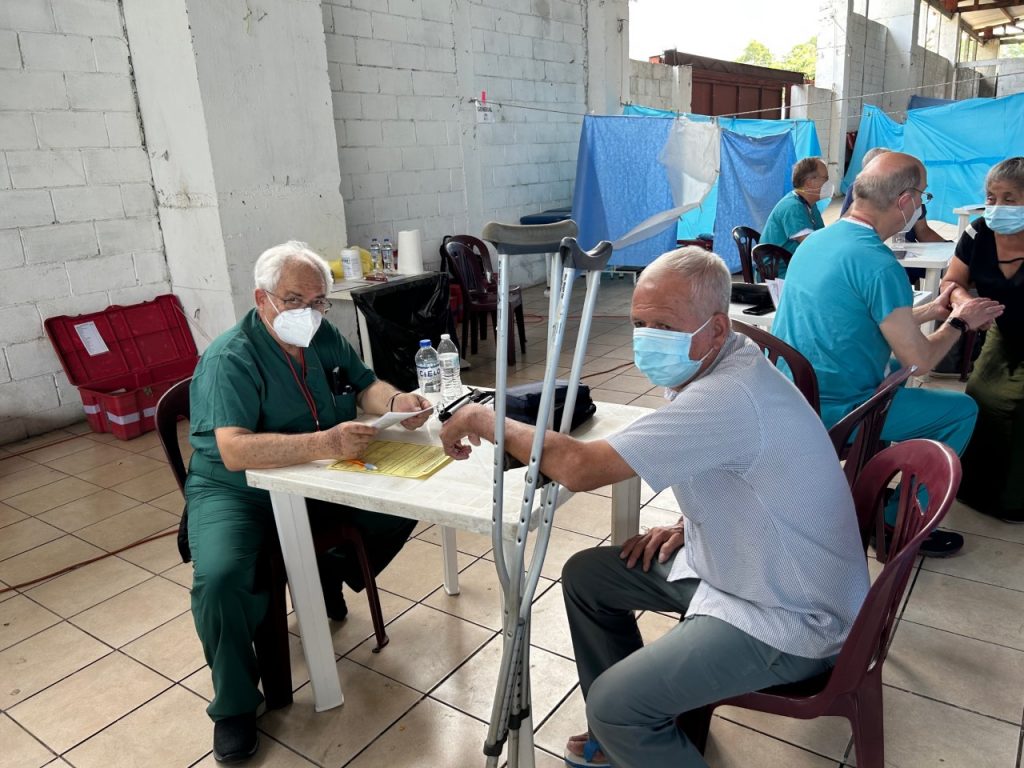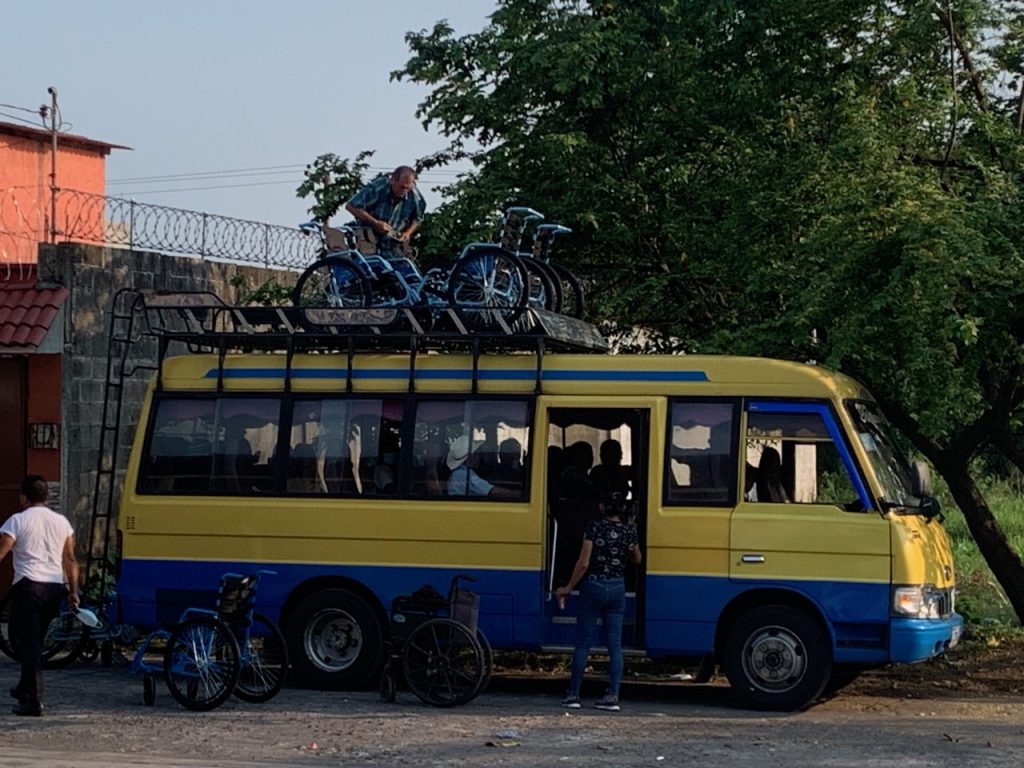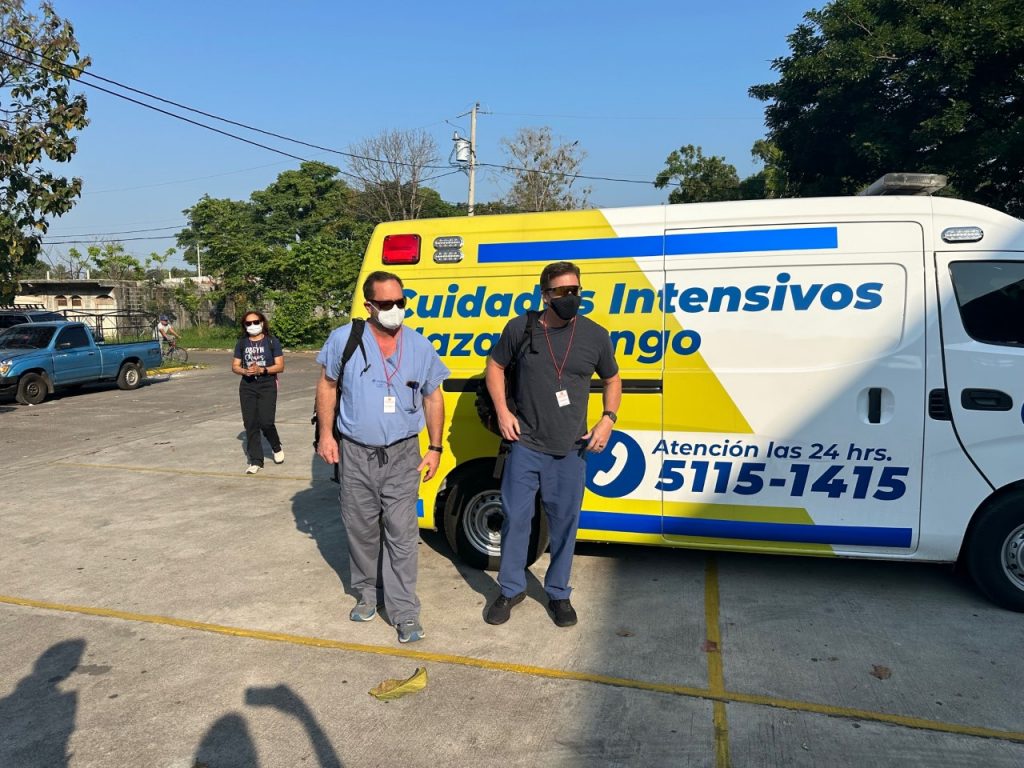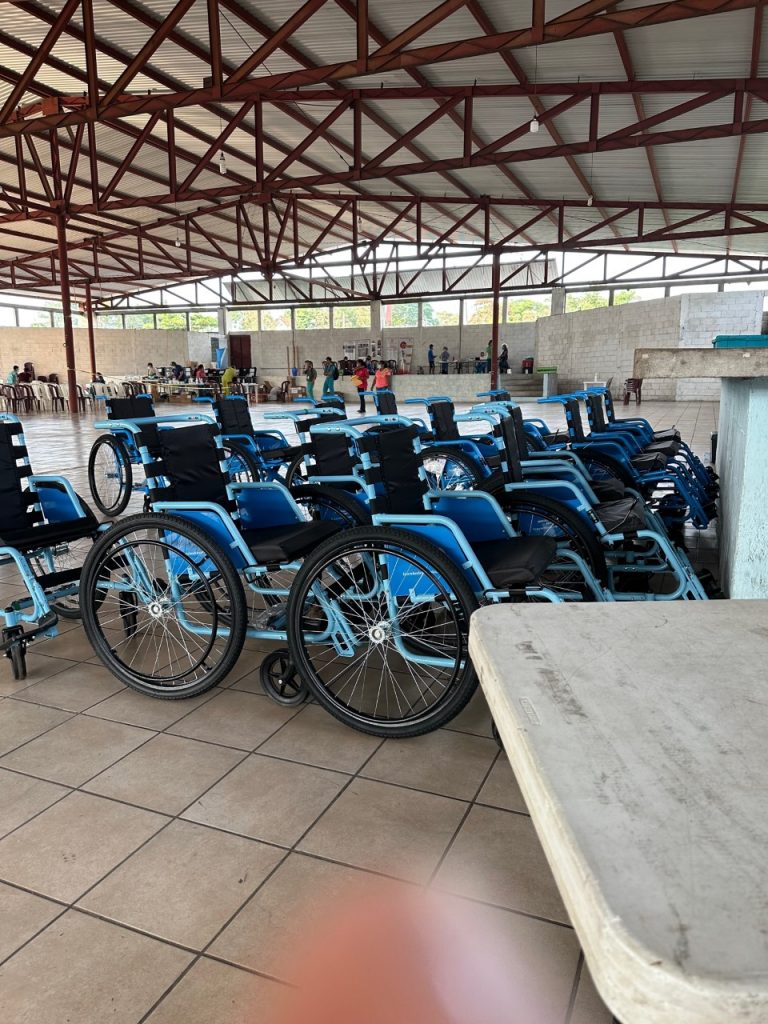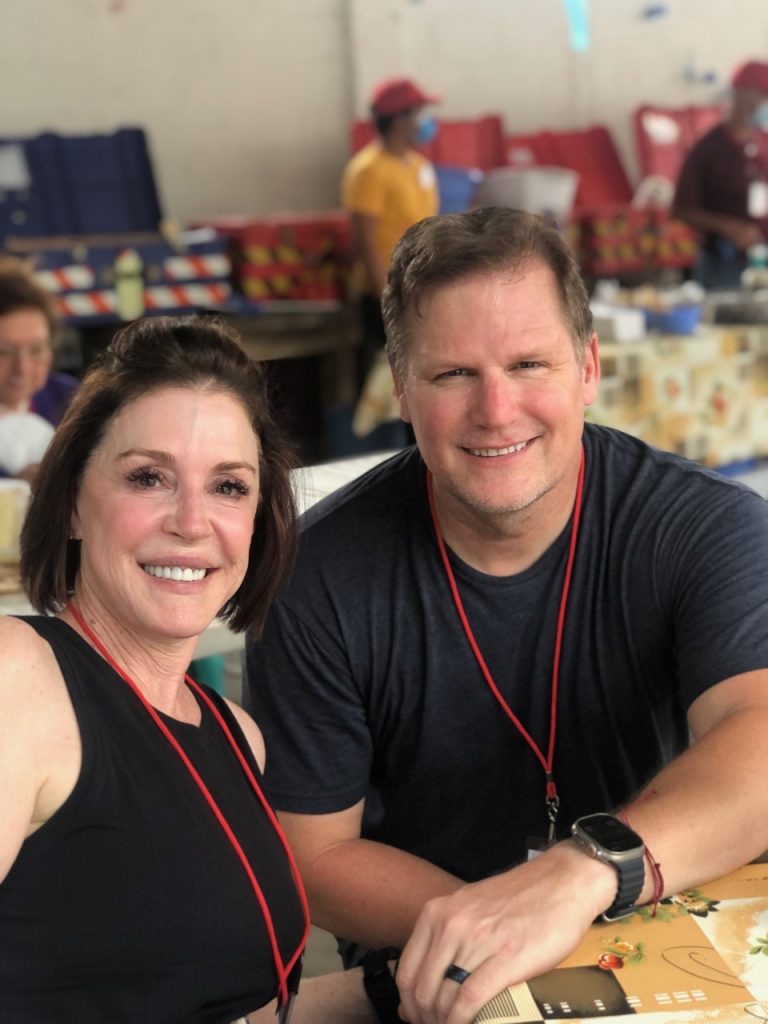 What a day!  Everyone noticed the ambulance waiting for us as we arrived.  One of our first patients was wheeled in on the ambulance gurney.  He was a young man who'd been in a serious truck accident less than a month before.  His back is broken, and he is paralyzed from the waist down.  He already had severe pressure ulcers on his lower body from the bedridden month since the accident.  Our mobility medical team taught his family how to turn his body to relieve the pressure points and helped them to understand the healing process ahead.  Education was the best we could offer at this stage in his recovery.  Eventually, FIP will be able to provide a wheelchair.  The risk of serious injury in this country is significant for the many who are involved in automobile, truck, or motorcycle accidents.
Not long after caring for this patient, another mobility patient began suffering uncontrollable seizures.  She eventually needed transport to an area hospital.
It was a busy day.  Overarching, all we did was our morning discussion of what it means to be gentle and lowly.