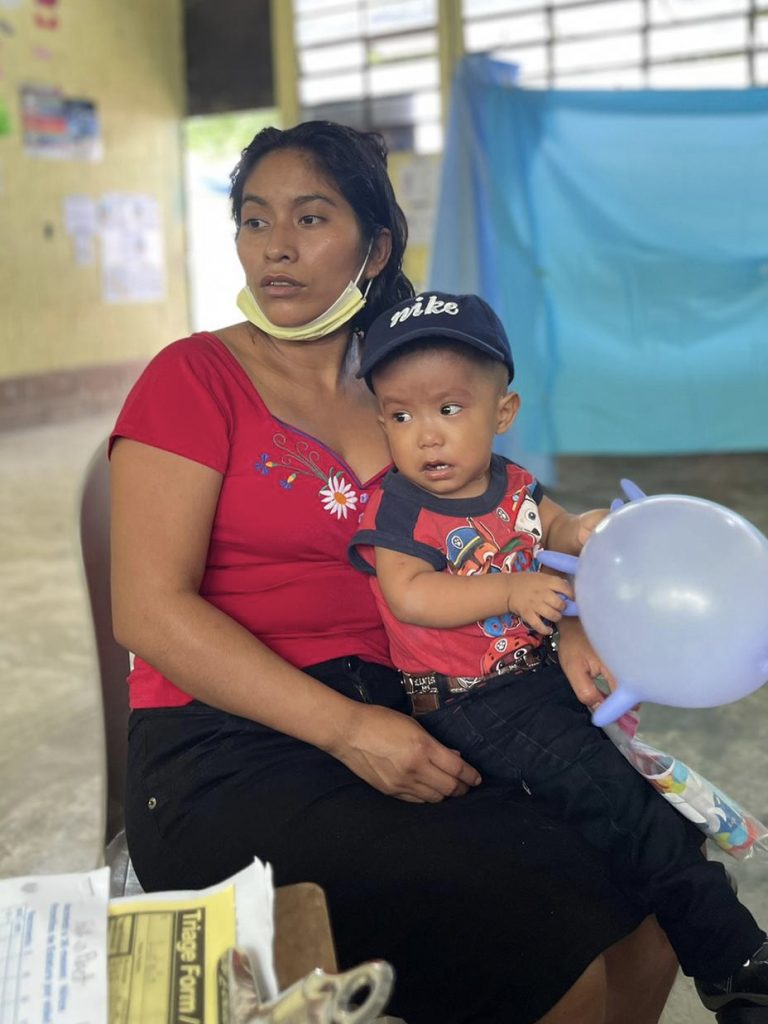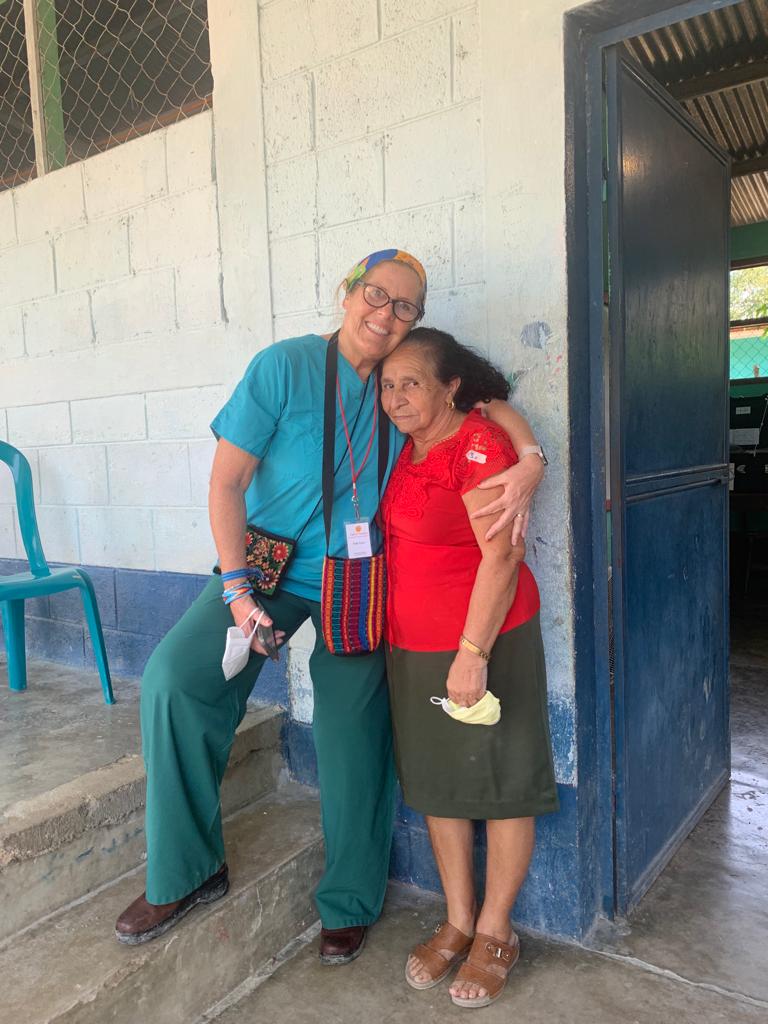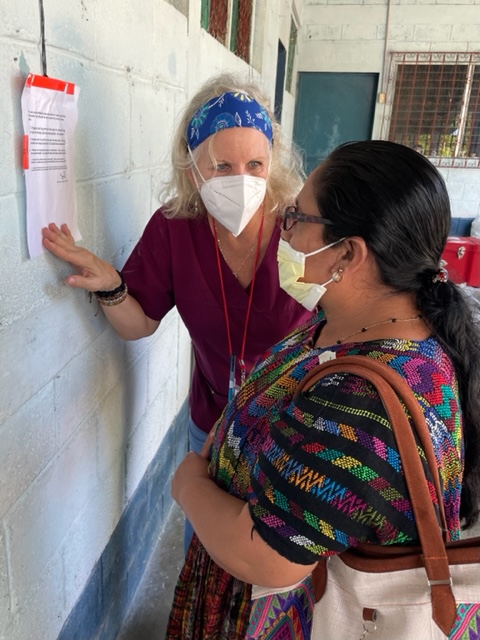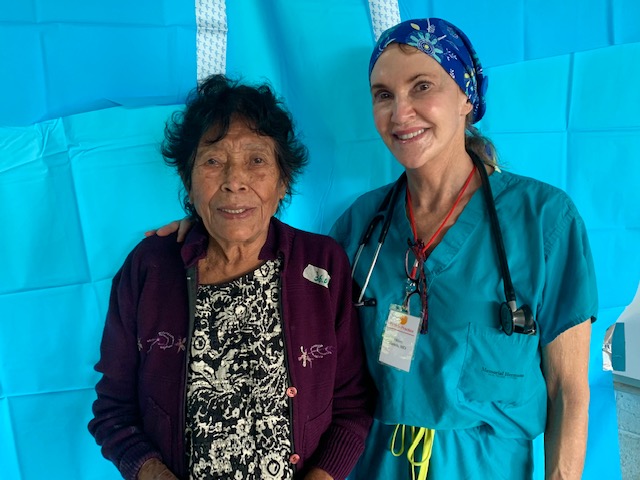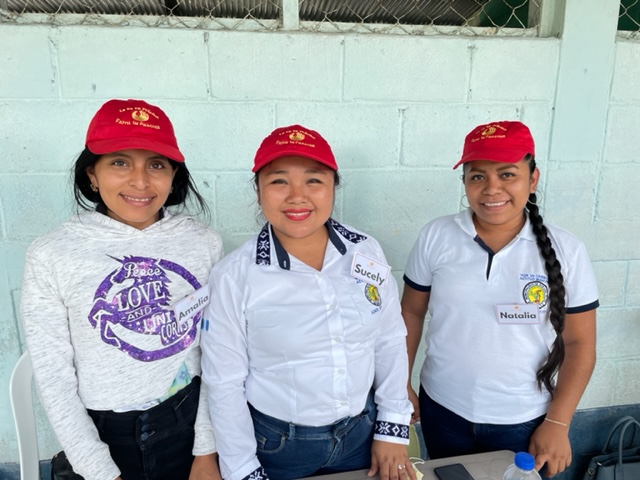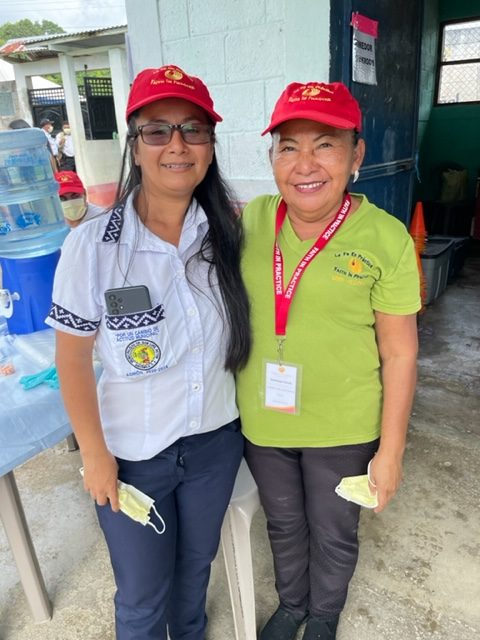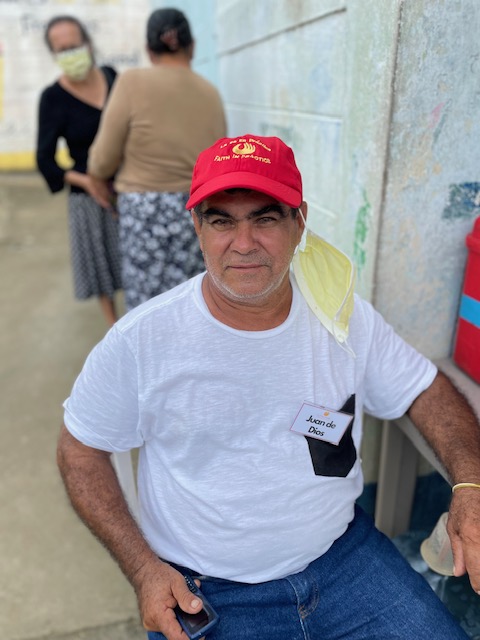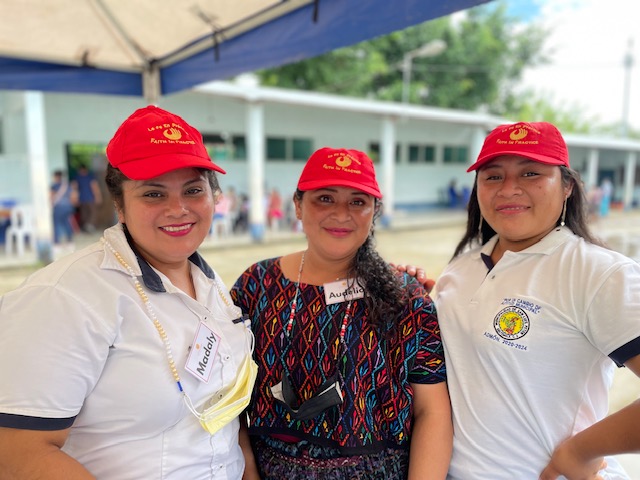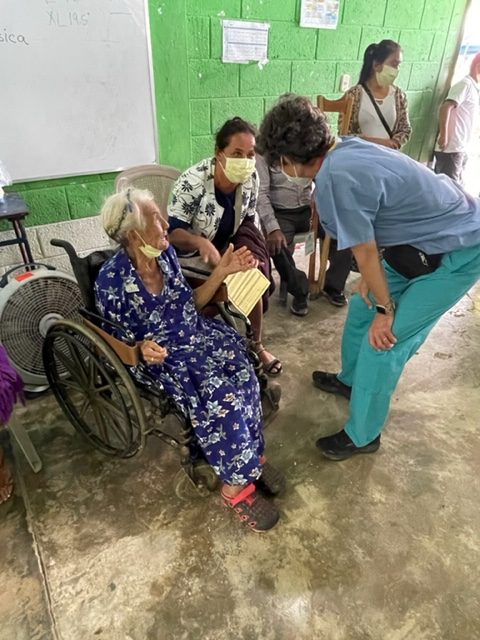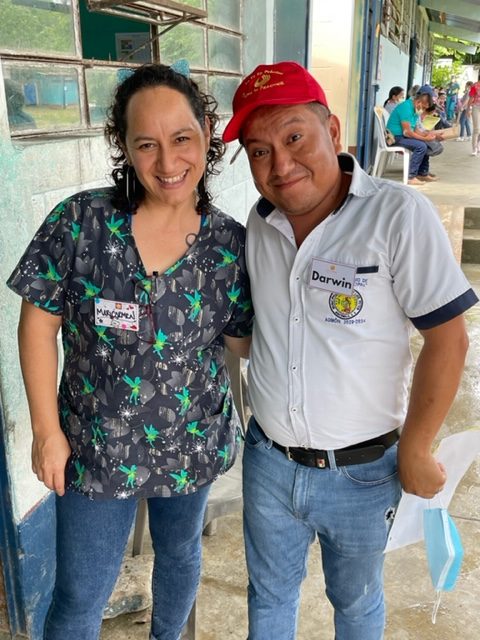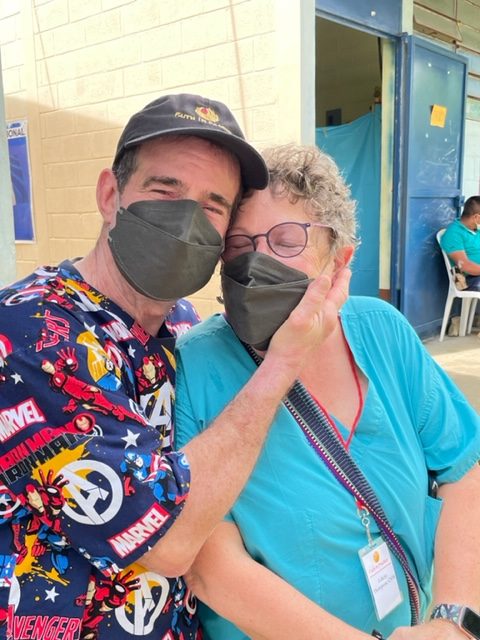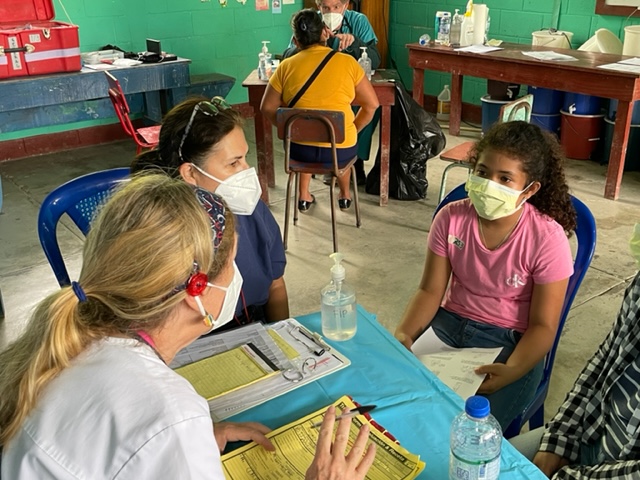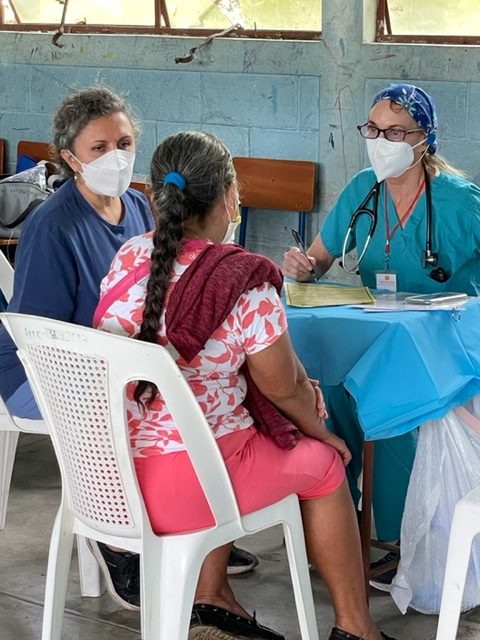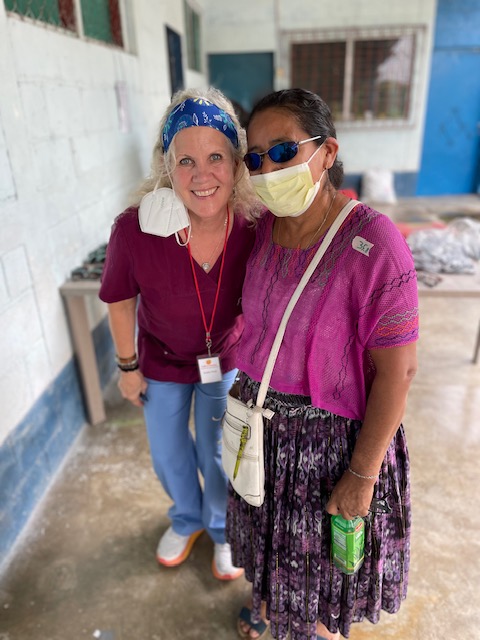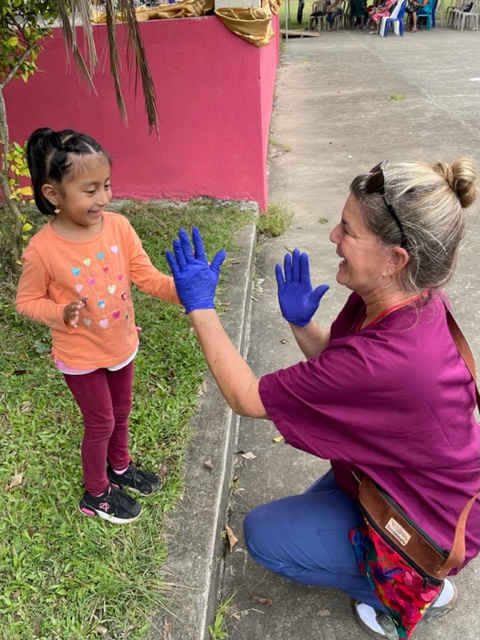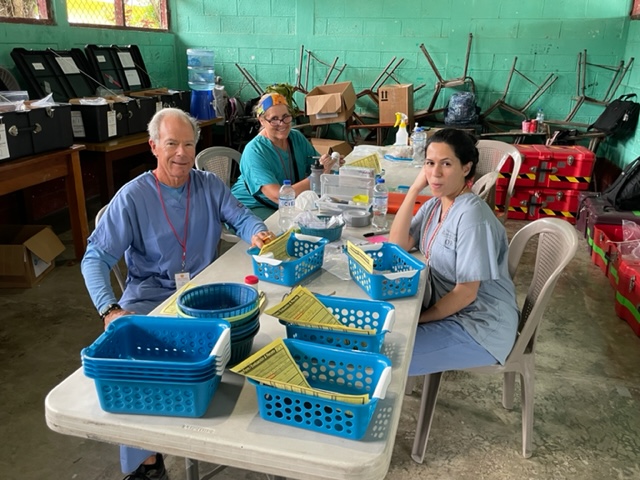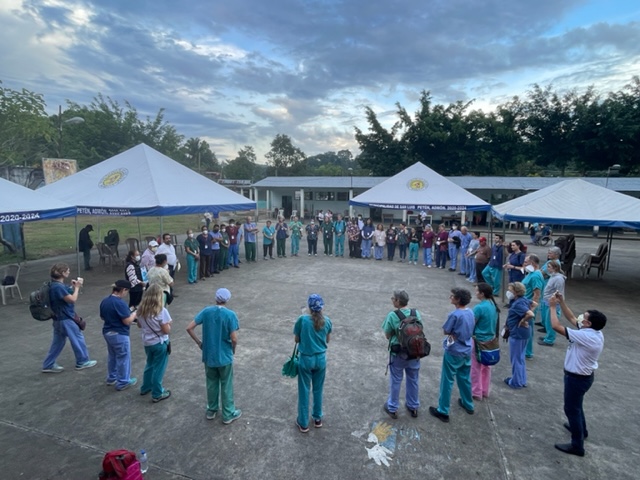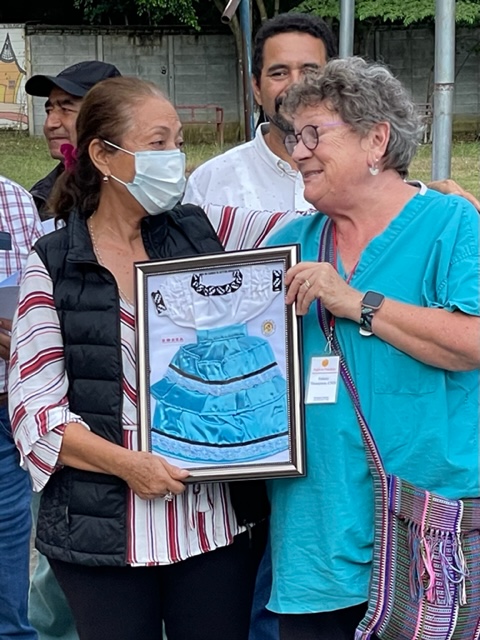 It's our third clinic day and our morning devotional message was especially important after two long, hot days. Karen reminded us to extend grace to each other, and to give each other that extra measure of forbearance. Hopefully we can all also treat ourselves with grace as we head into the second half of the mission week.
Julia then gave us a rundown of the number of patients we saw in the various departments the day before. While numbers don't always tell the whole story of what Team Thompson is accomplishing in Petén, it's still impressive that we saw 284 patients, which resulted in 358 distinct practitioner visits!
Dr. Sarah, one of our pediatricians, treated 20-month-old Ludwin today. He has myelomeningocele, a congenital condition in which a child's backbone and spinal canal don't close before birth. Ludwin had surgery when he was 2 days old for this condition. Because of his myelomeningocele he has a large head and cannot sit or stand up on his own and cannot walk. At 7 months the site of the surgery developed a soft swelling and his strength decreased in his legs. His mother explained that he's been seen by doctors in the community for colds, but no one has taken the time to explain what Ludwin's condition will mean to his future. Dr. Sarah also believes that he most likely has hydrocephalus and needs a shunt in his head to drain fluid buildup. He also needs surgery to repair spinal nerve damage, so that he may be able to walk.
Ludwin's case highlight's the disparity of care between the US and Guatemala. In the US this condition can largely be prevented with folate in multivitamins. US surgeons can do fetal surgery, newborn surgery and provide on-going care by a multi-disciplinary team of doctors. Unfortunately, Ludwin does not have access to any of this, and the doctors that he has seen in the past most likely didn't give Ludwin a referral to specialists because his family does not have money to pay for these procedures. Dr. Sarah worries that without the shunting drain in his brain, Ludwin could well die of pressure on his brain.
Our Faith in Practice referral team will endeavor to provide help and a direction to allow Ludwin to live and thrive. For now, our mobility clinic has gifted him a new wheelchair so that his mother does not have to continue to carry him around. Ludwin's mother and all mothers of childbearing age who come to our FIP clinic are given prenatal vitamins to ensure the mothers' health, and hopefully prevent other children from being born with a life-threatening condition such as Ludwin's.
Every clinic day brings us patients with health concerns and conditions that can sometimes be tragically sad, but there is also so much hope in many of the patient's stories. We look forward to our final day in Petén tomorrow, and hope that we can make some lives a little better than before.
To support this team and their commitment to our patient's visit: