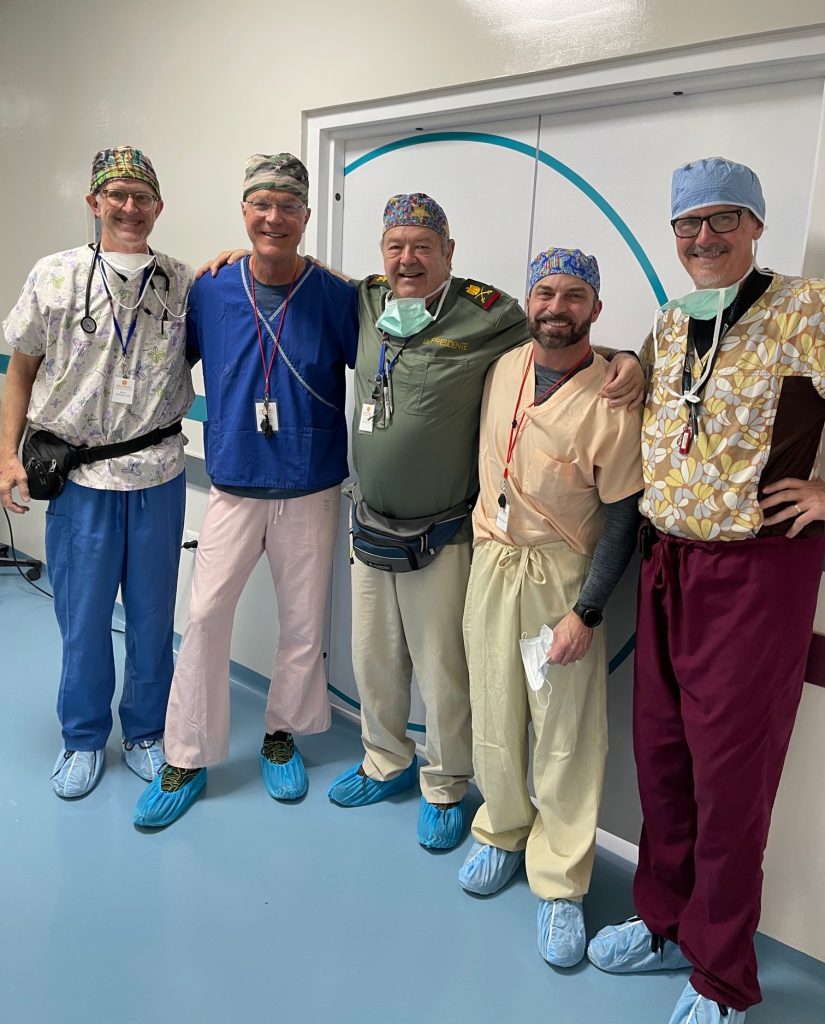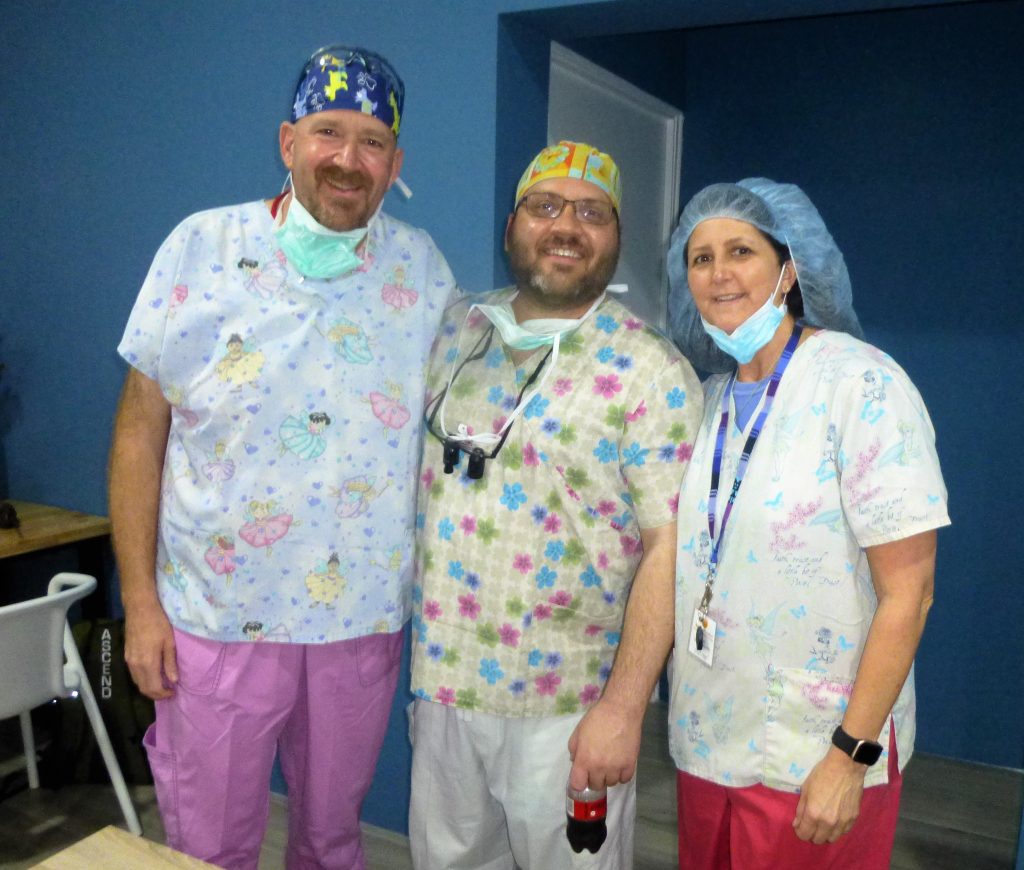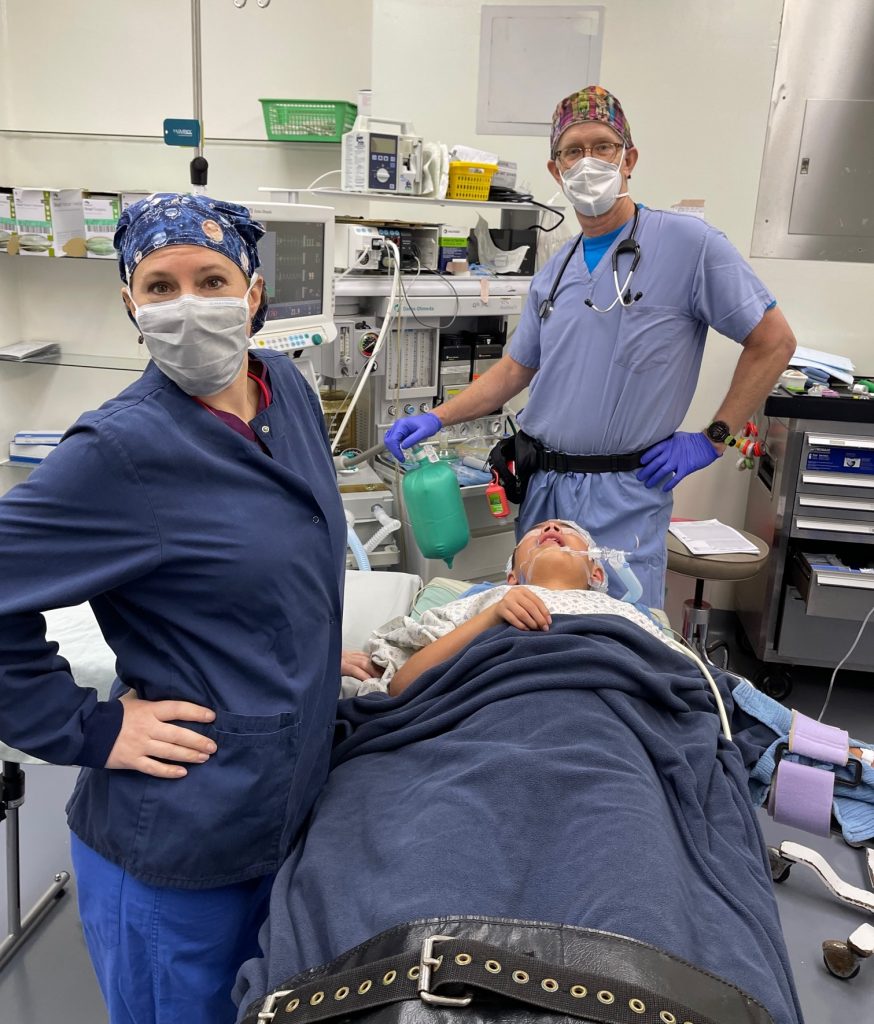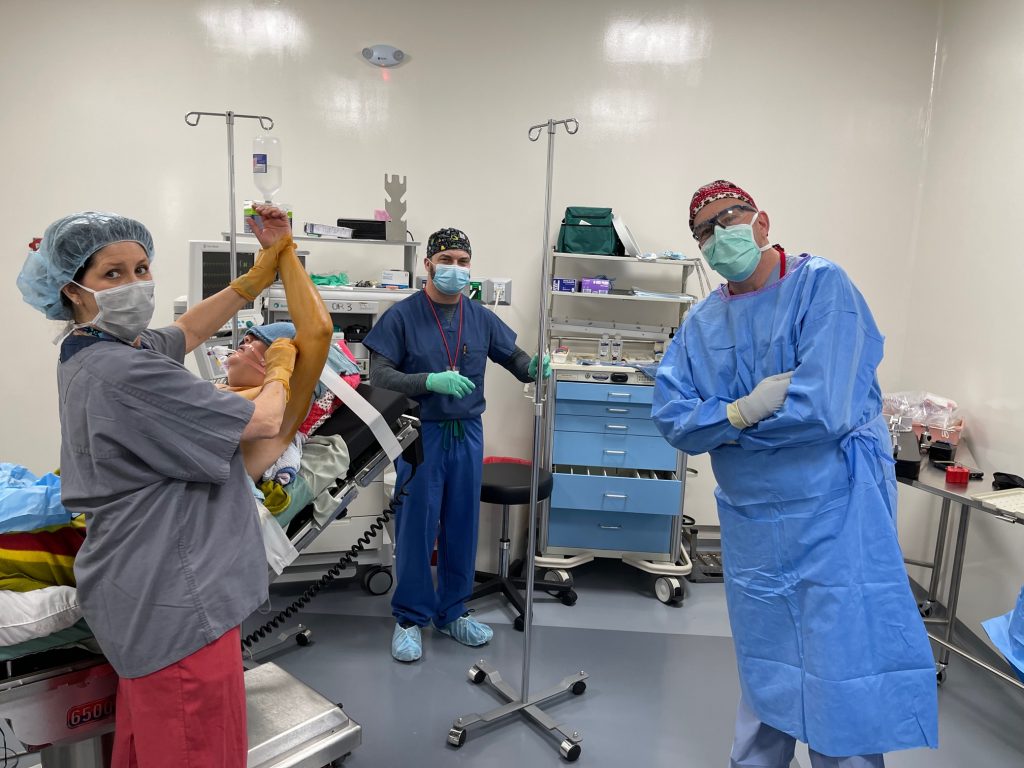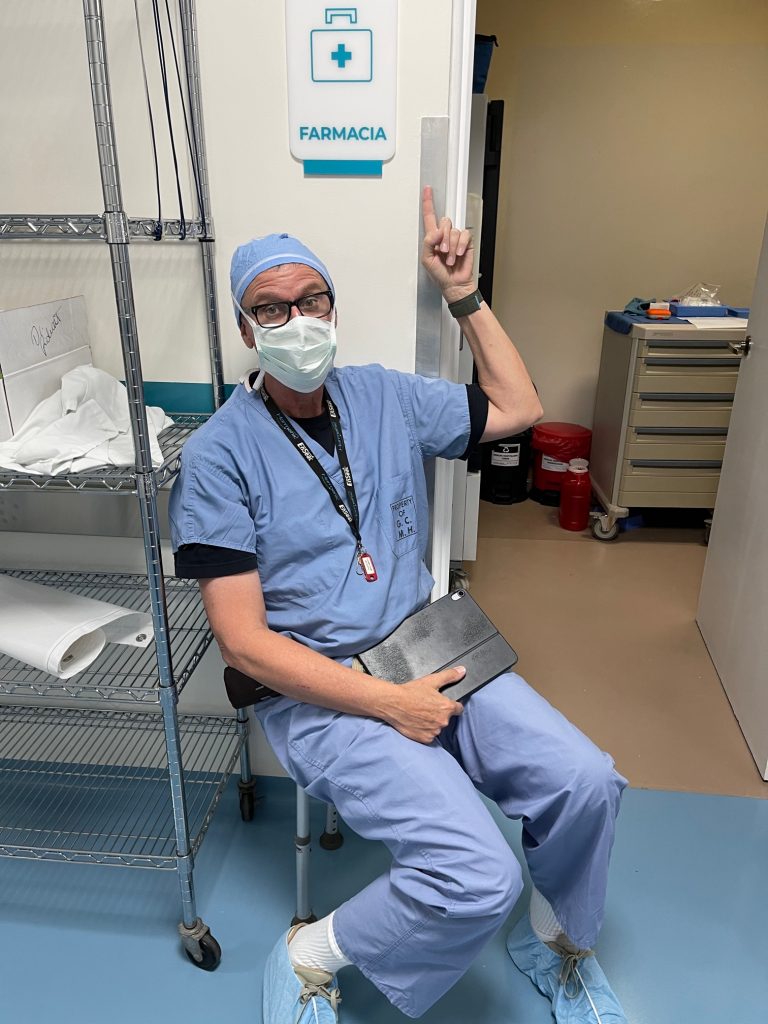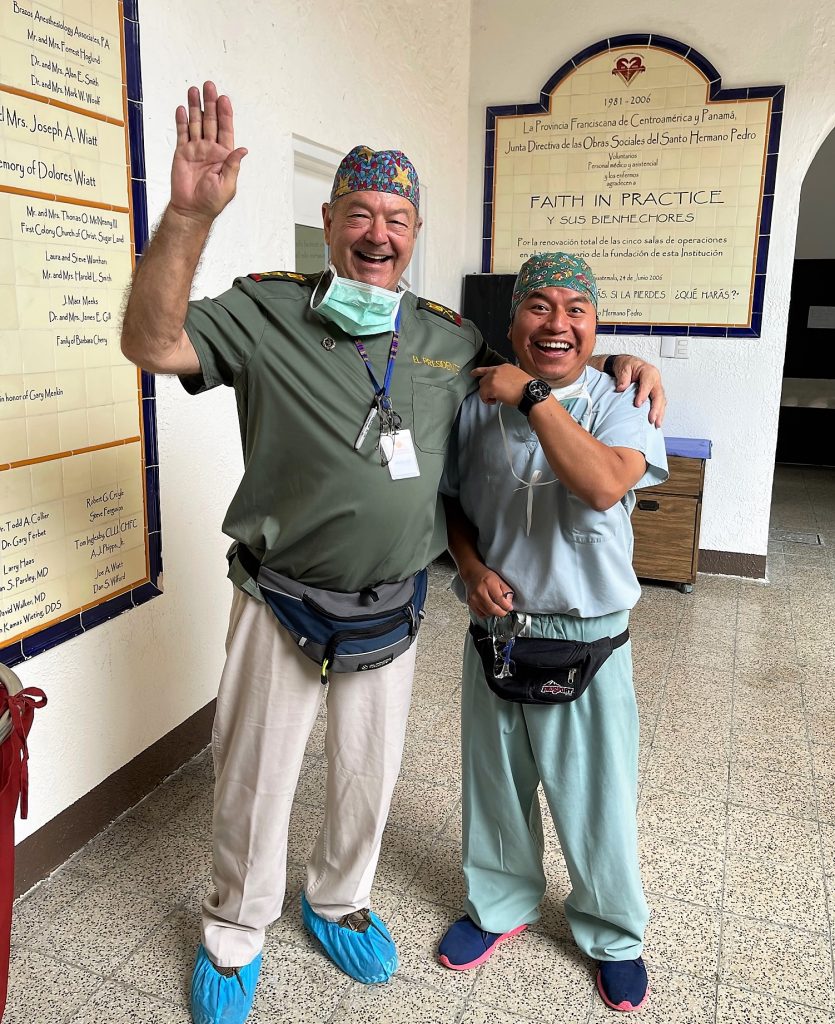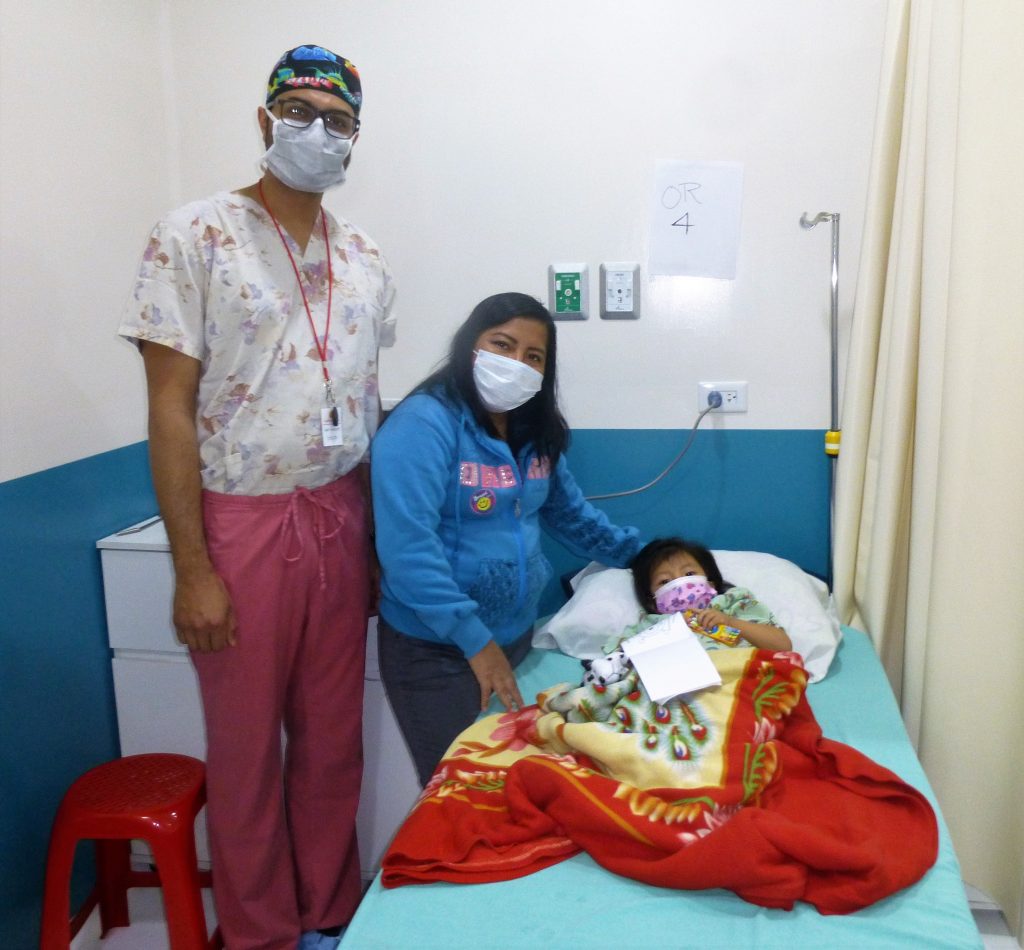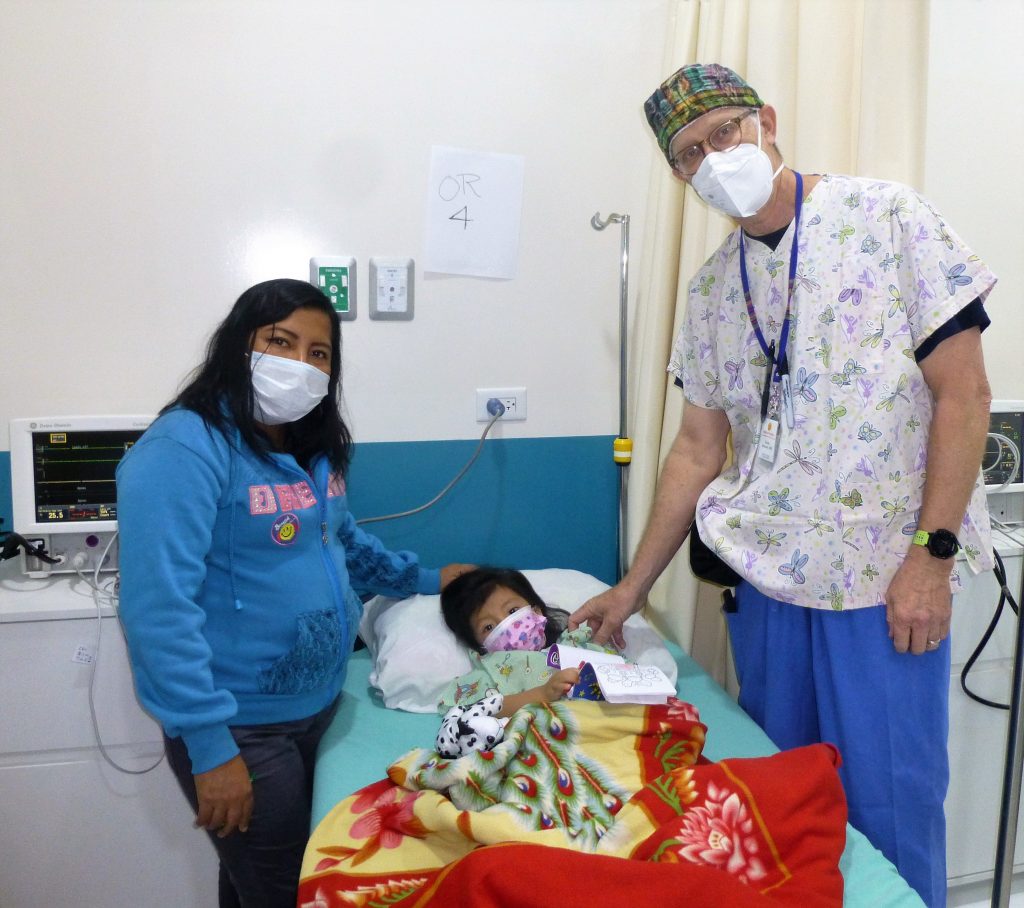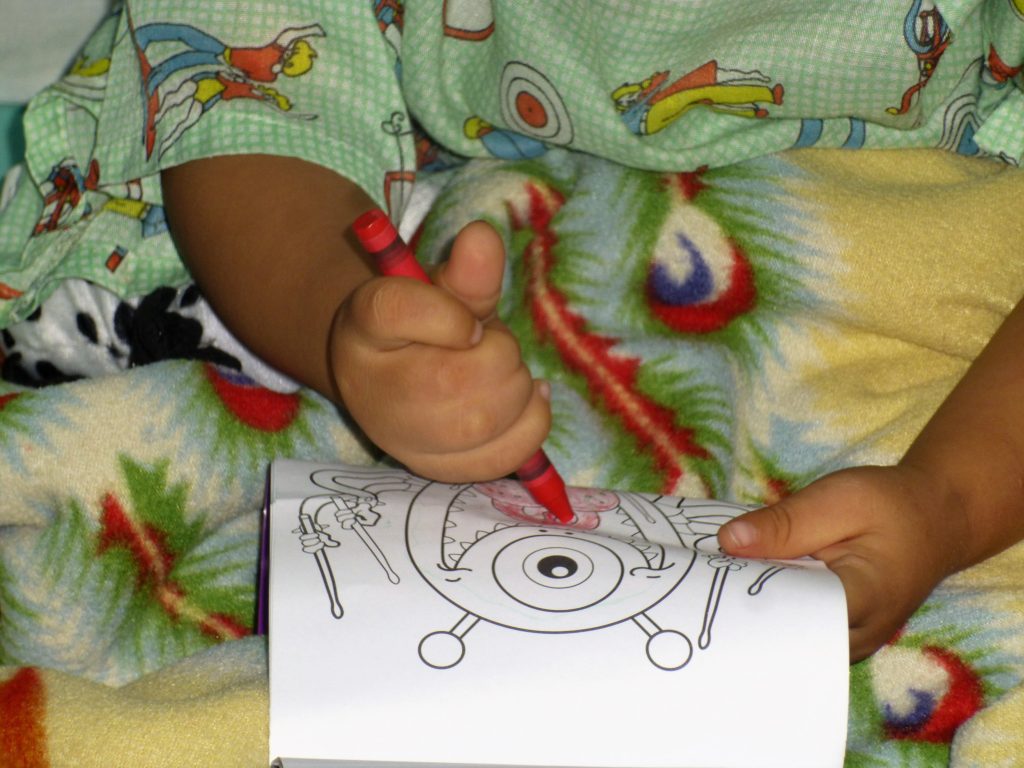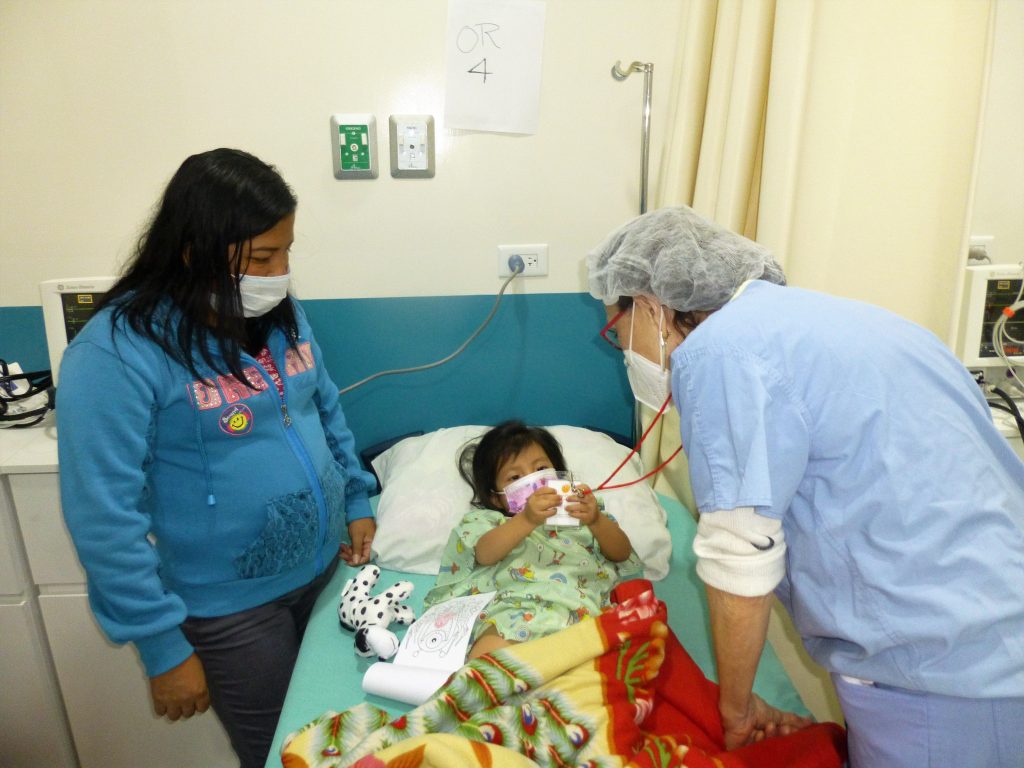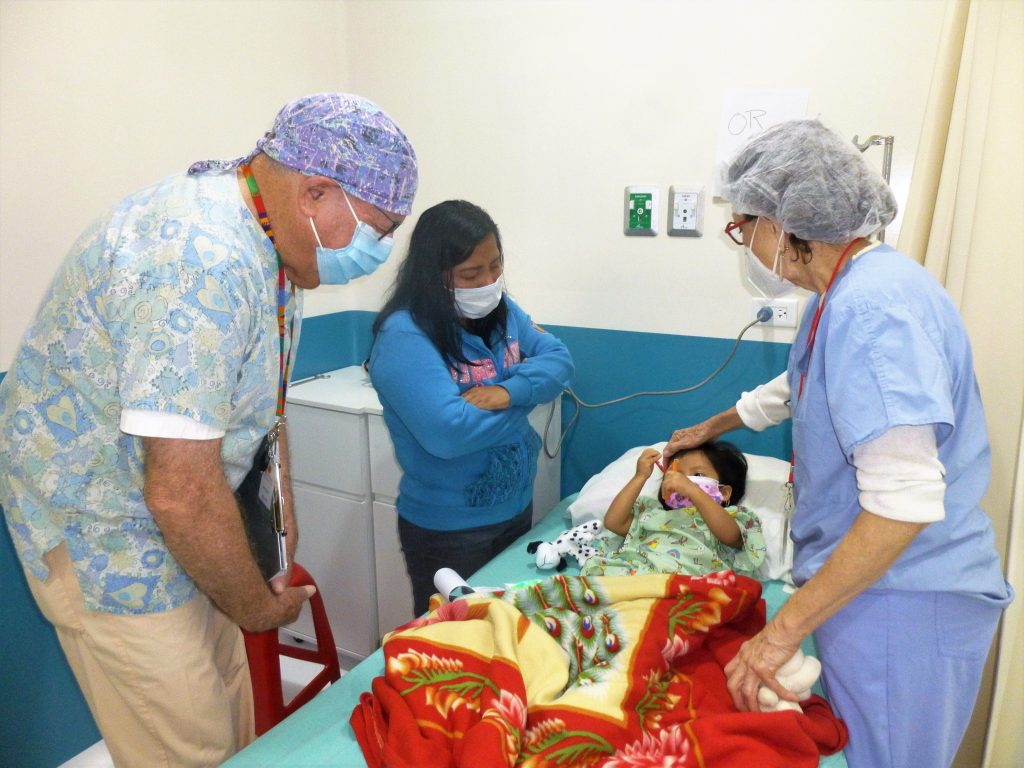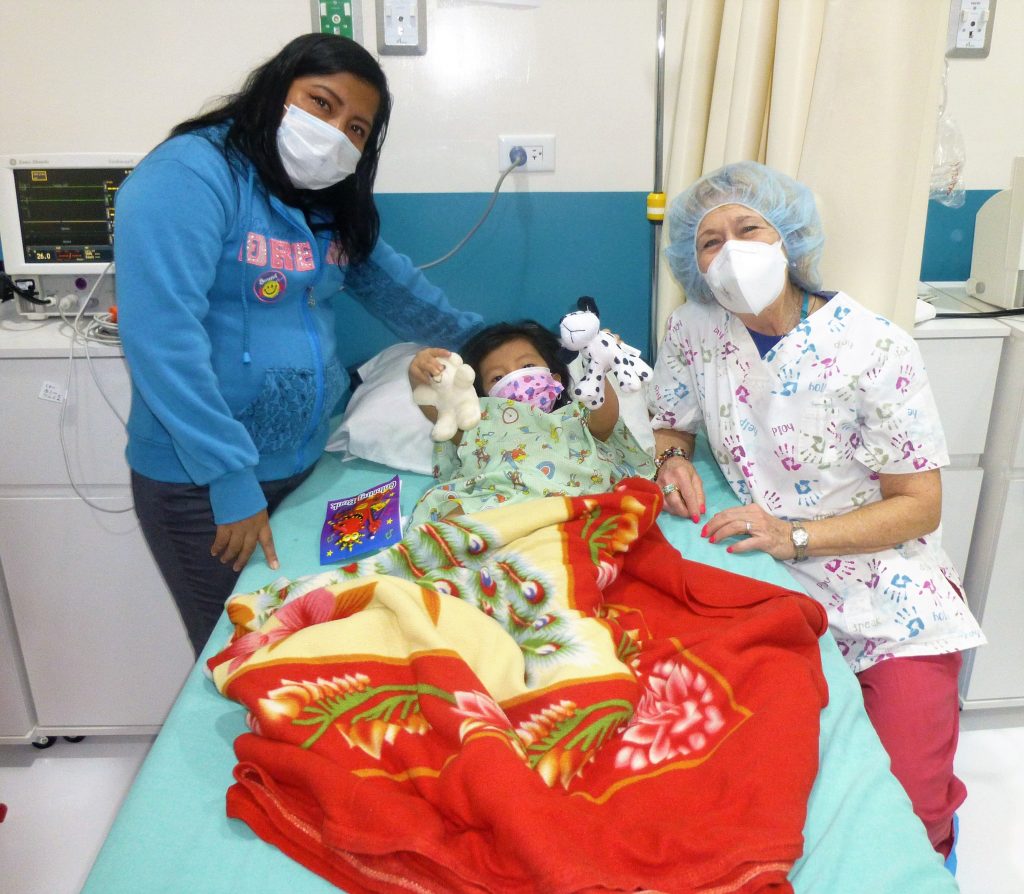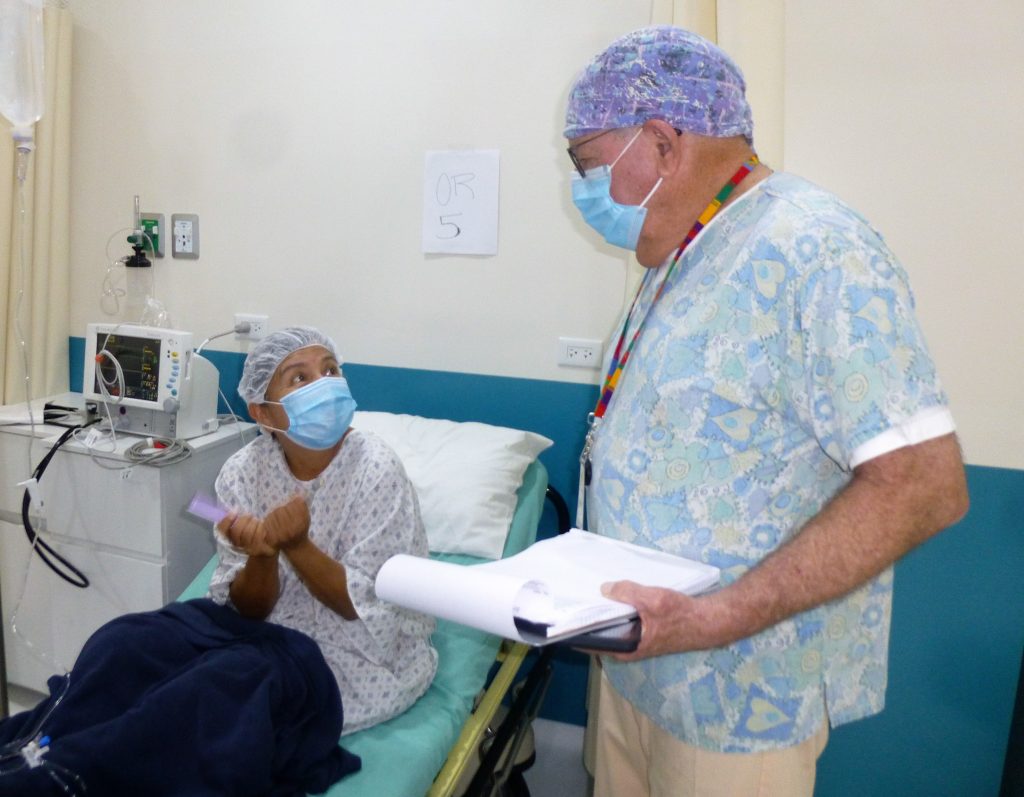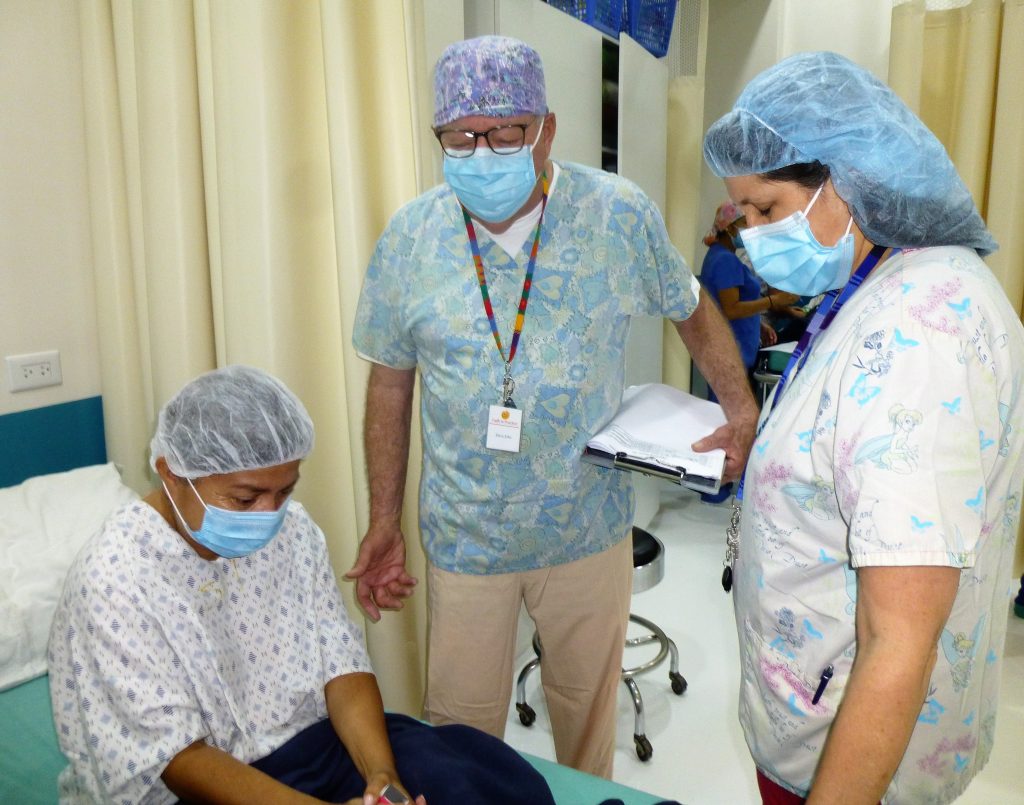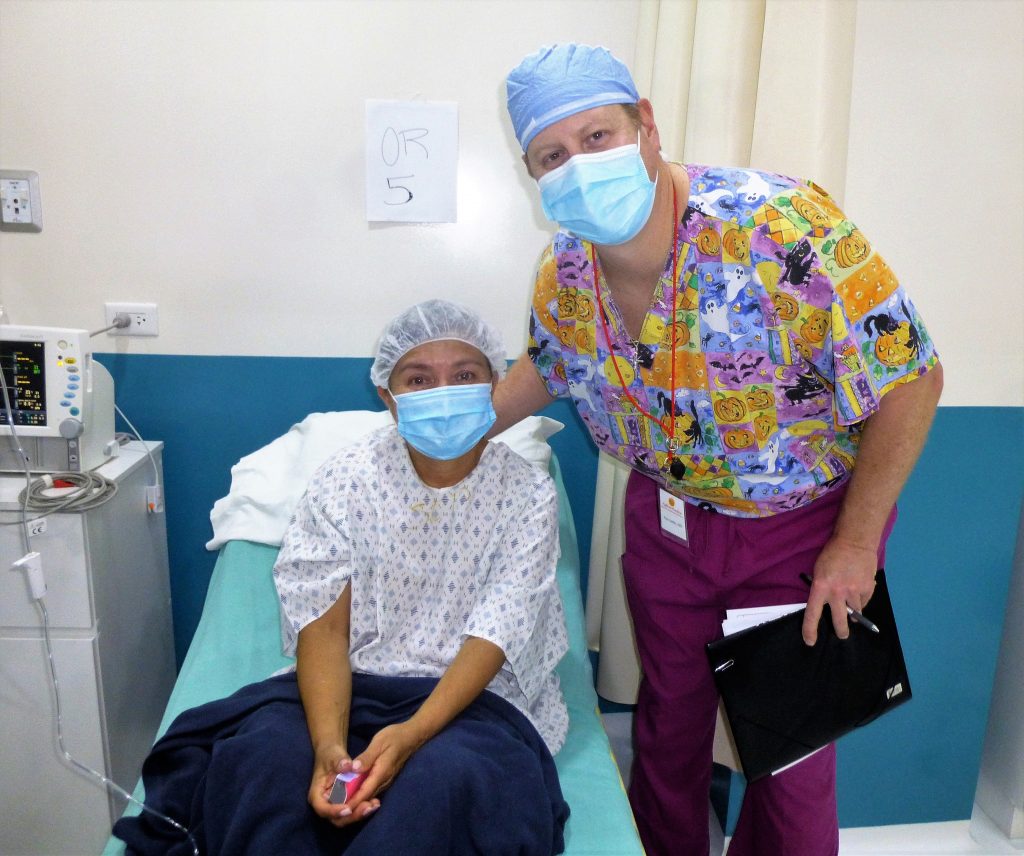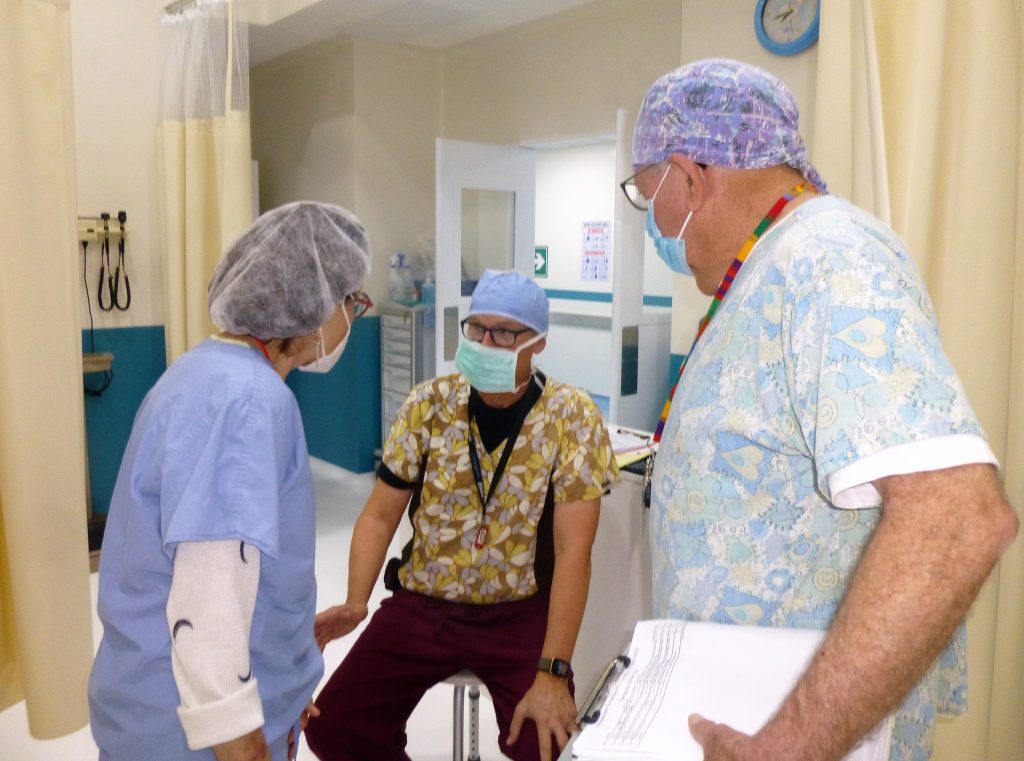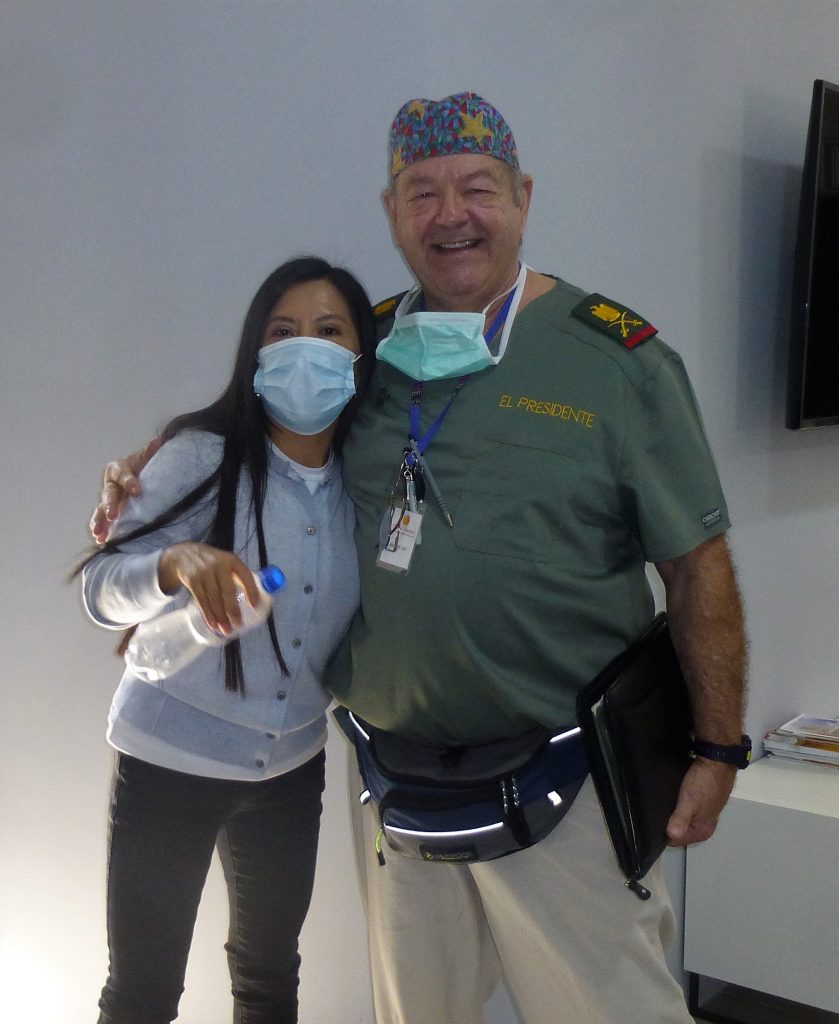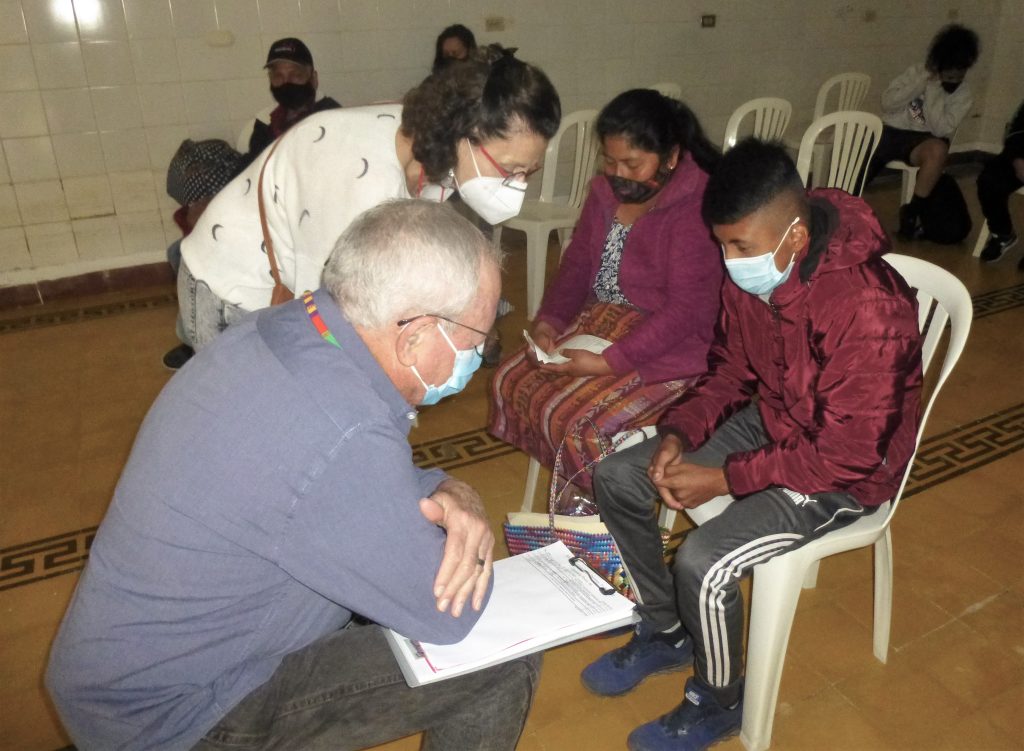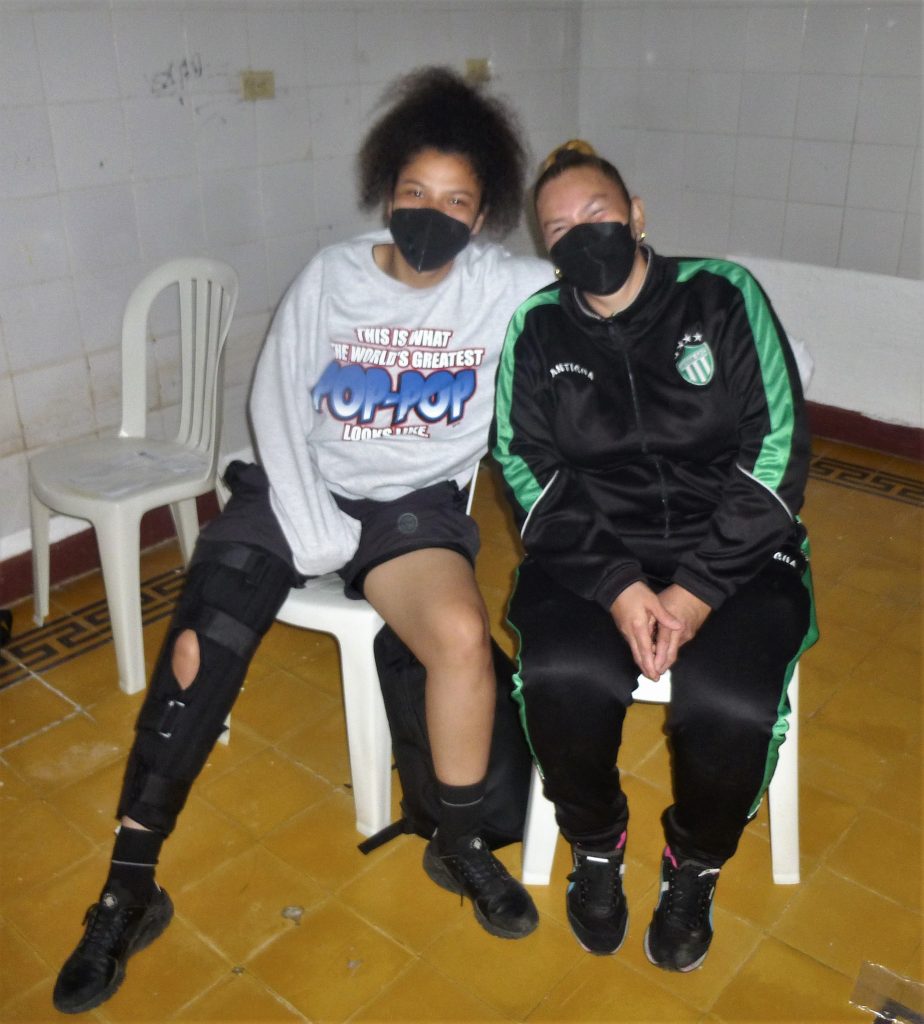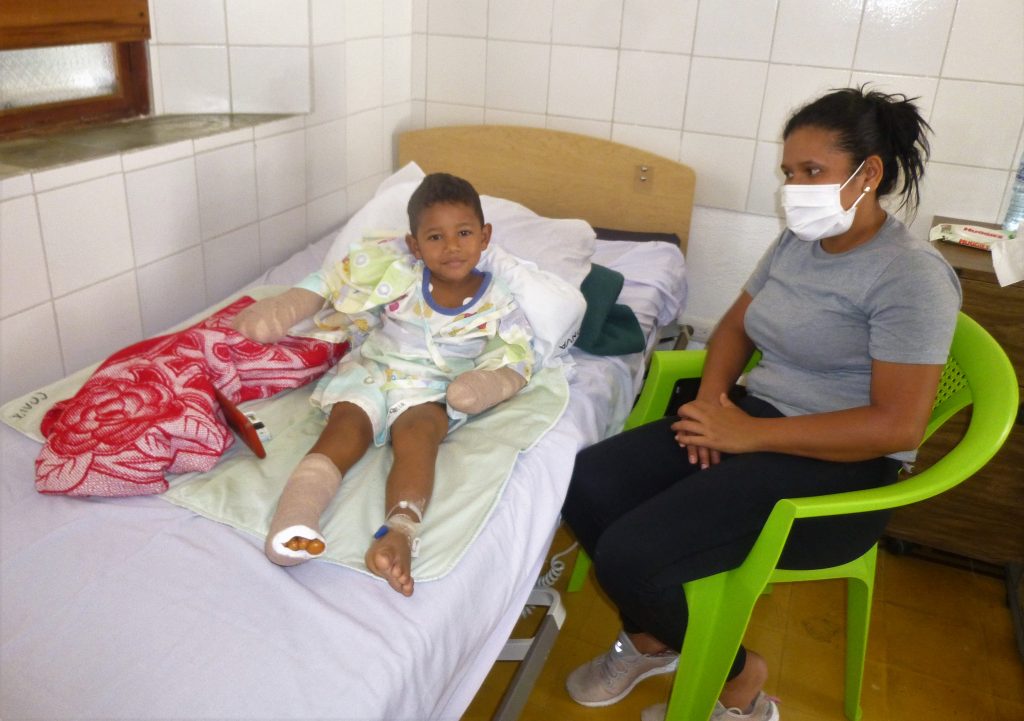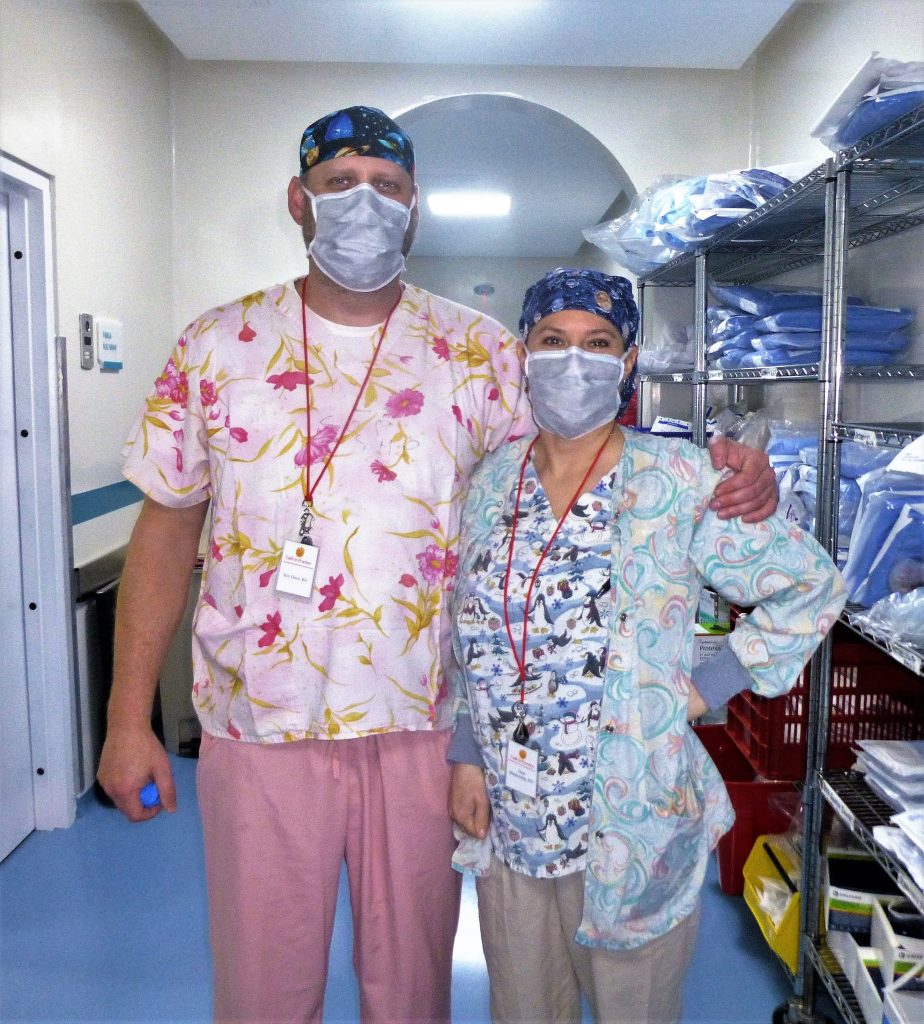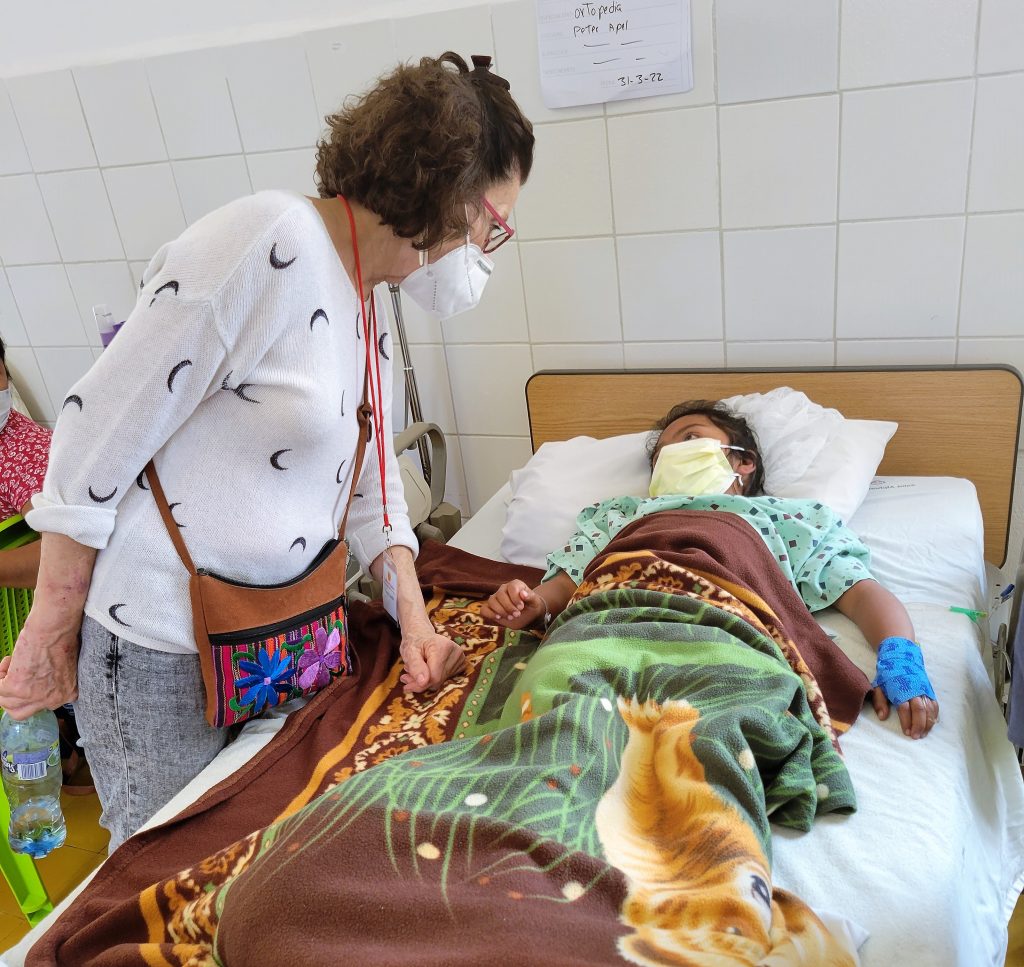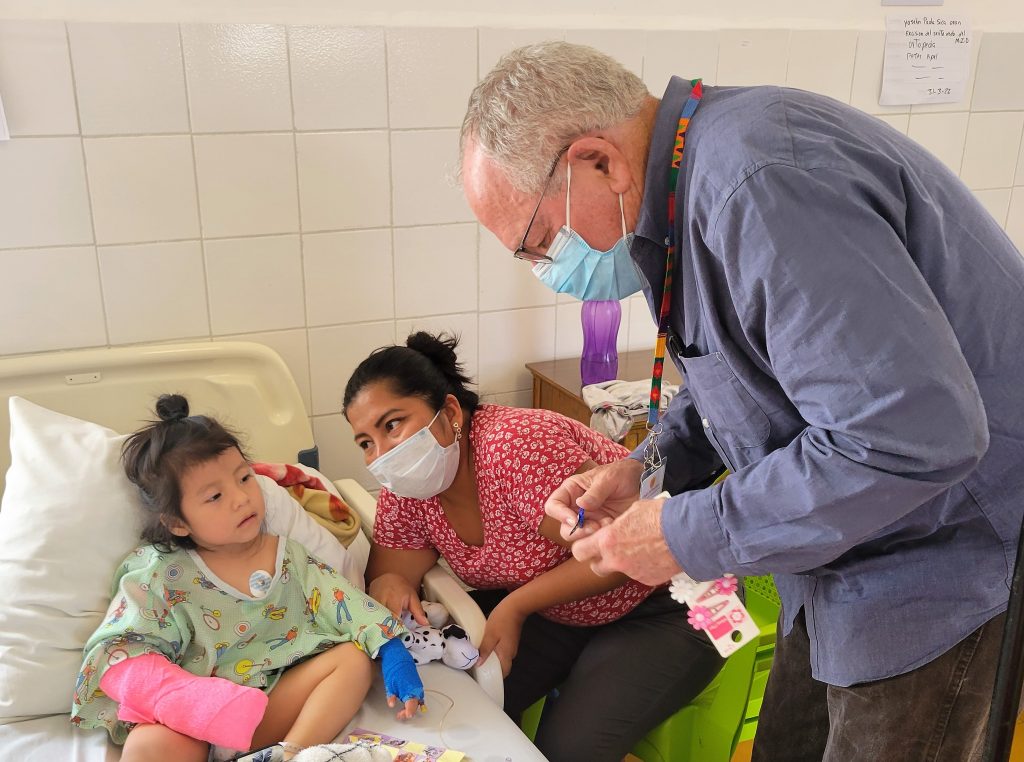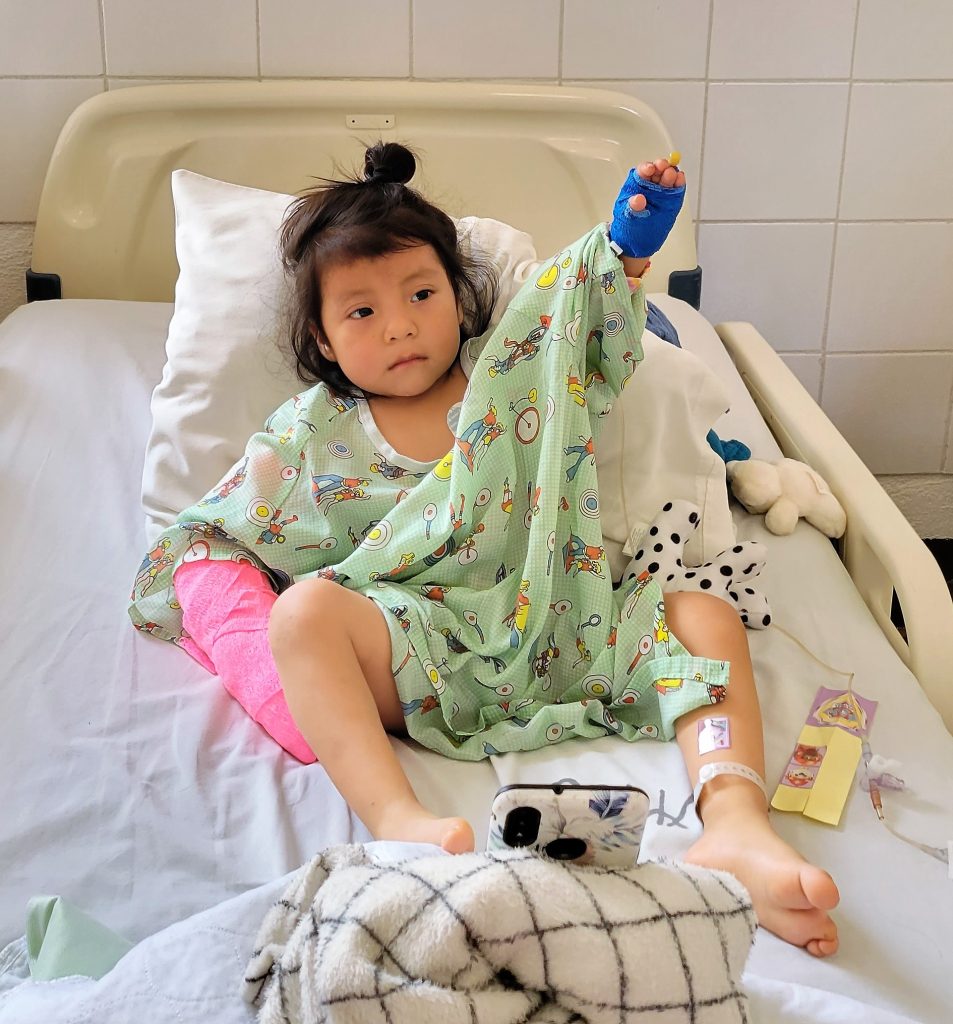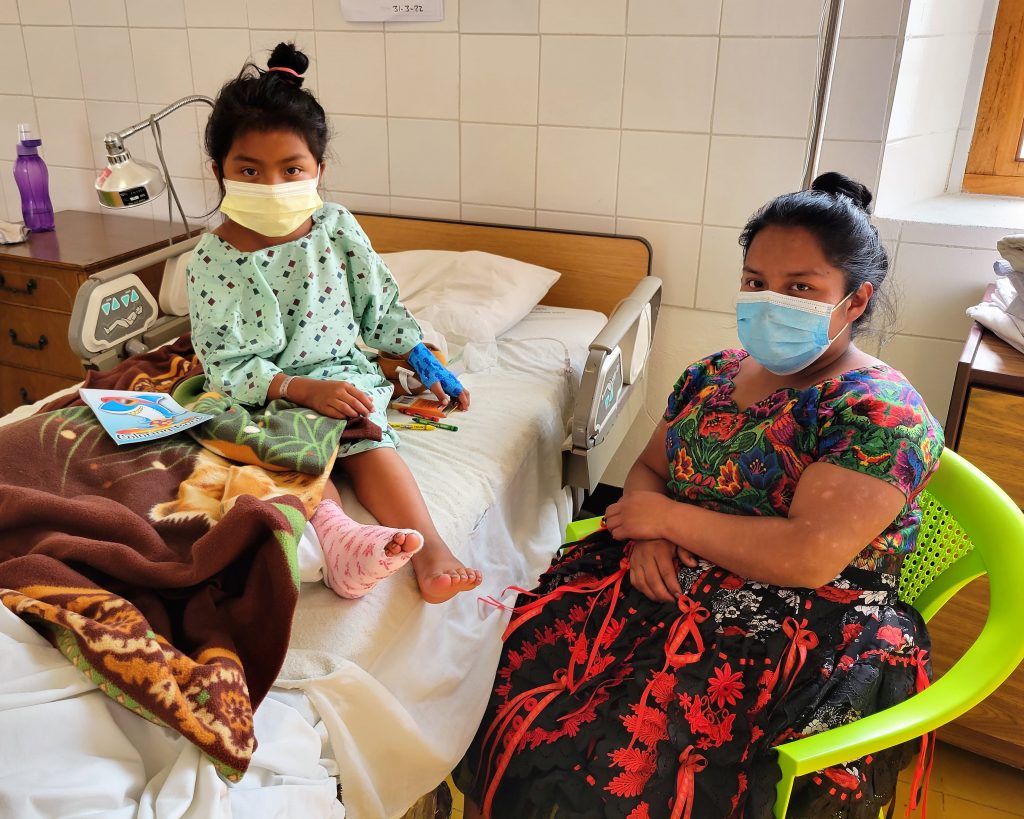 GILL TEAM 723 – Thursday, 3-31-22
I love this verse we sang this morning from the song "10,000 Reasons": "The sun comes up, it's a new day dawning …" Every day brings new opportunities to be a blessing to someone else.
Today (Thursday) is our last of four surgical days. We have two team customs on our last surgical day, the first is sharing our impressions during morning devotions.
Eric Davis – This has been a surreal experience, knowing that without our help, these surgeries wouldn't have happened. The group is awesome, working together with a common goal and purpose. Just the positive effect on one person's life is a success.
Eric Stehly – It has been amazing talking to the patients and their families, looking into their eyes and seeing the joy and the willingness to entrust their care to us. I saw one of our ACL patients leaving without crutches – these patients are tough! I see Christ in the Guatemalan people – you can't miss it.
Rocky – This is my first trip. We are so spoiled in the US. The people here have so little, yet they are so appreciative. It's great to help others with the skills God gave us, but we take so much from them in return.
Dave – One challenge this year has been that family members have not been able to stay with or visit patients over the age of 12 after their surgery or due to COVID restrictions. This was especially hard with young people such as Randolfo, who is 13 and had to spend two nights.
Carrie – I love seeing the smiles in the patients' eyes from the moment we walk into the hospital. I don't see the appreciation as much at home, which reminds me why I went into nursing. It is life-changing for all of us.
Jim Gill – COVID has changed the patient interaction we had in the past, but what hasn't changed is seeing the patients' faith in God and their appreciation. I always take away more than what I give. I hope everyone can store this in their heart for the rest of their career.
Jim Heaberlin – Meeting the patients in preop tugged on my heartstrings. One 2-year-old took my stethoscope and listened to my heart! I'm reminded of Proverbs 19:21: "Many are the plans in a man's heart, but it is the Lord's purpose that prevails." I was originally not planning to come on this trip, but here I am.
Jack – Special thanks to our Roanoke team members for their contribution!
Therese – When I accompany Pastor Dave, I am moved to see the tears well up in people's eyes as he prays with them. They have a sincere, deep faith in God. Because of our smaller team this year, I visited with the patients and their families more than in past years, which has been a blessing.
SURGERIES
Our second custom on the last surgical day is "Crazy Scrubs Day," and most team members will wear the most colorful scrubs they can find.
The first patient for the Apel/Vohra team was Genesis Camila. She was quite calm and happy to pose for photos. Camila has two fingers on her right hand that will be separated, and the goal is for a hand that looks and functions normally. We have had fun playing with her this week.
Nadia, age 20, Dr. Stehly's patient, was having an arthroscopy of her knee. We asked if she was injured playing soccer, but she is a basketball player and anxious to get back on the court.
We had the opportunity to talk with Maria, who underwent shoulder repair surgery under the care of Dr. Stehly's team. She was originally born in Guatemala, and then moved to the US. She grew up in NY and studied psychology. She also studied medical terminology at the University of Las Vegas. She has utilized that education to serve as a translator for Faith in Practice and Operation Walk for 12 years. Her daughter is a Director of Latin American Planned Parenthood in Las Vegas, and her husband volunteers to assist veterans through the American Legion in Antigua. She is already wondering when she can get back to translating after recovering from her surgery.
We had a special treat this evening: a visit and talk by Elizabeth Bell. Raised in California, Ms. Bell moved to Antigua at age 14. She has studied Latin American history and historiography. She is the author of seven books about Antigua and an operator of cultural tours throughout Guatemala since 1992 as the owner of Antigua Tours. She stated that the people of Antigua have a sense of renewed hope seeing our doctors returning to Guatemala. We also met Ivonne Anzueto with Joyeria del Angel.