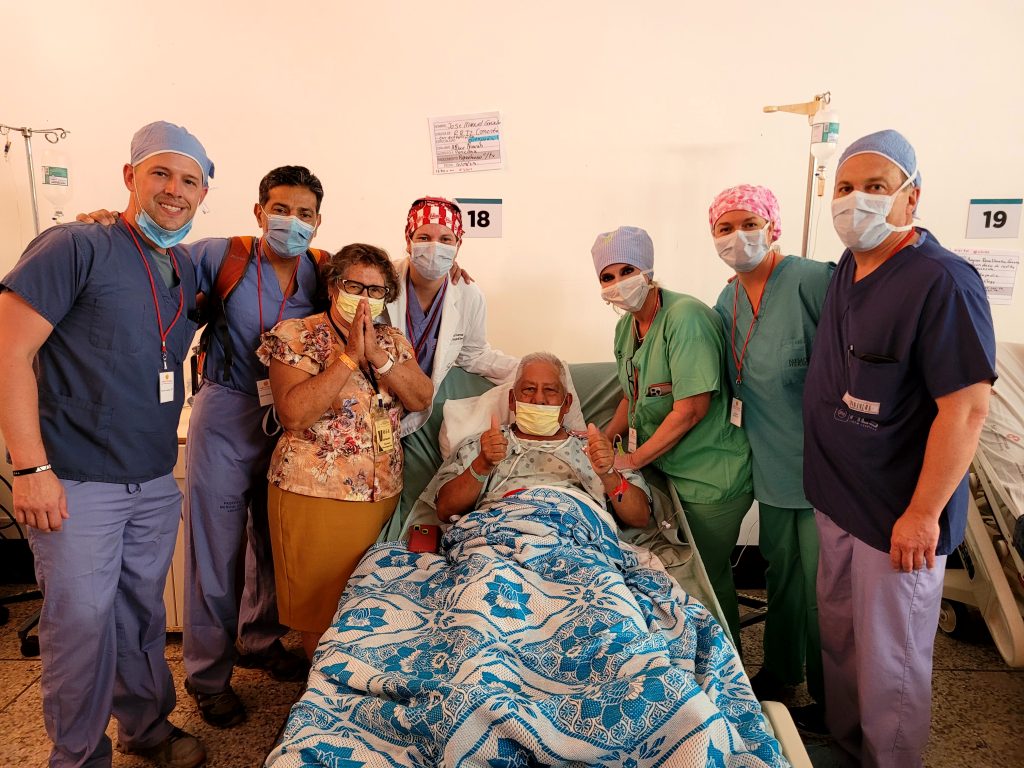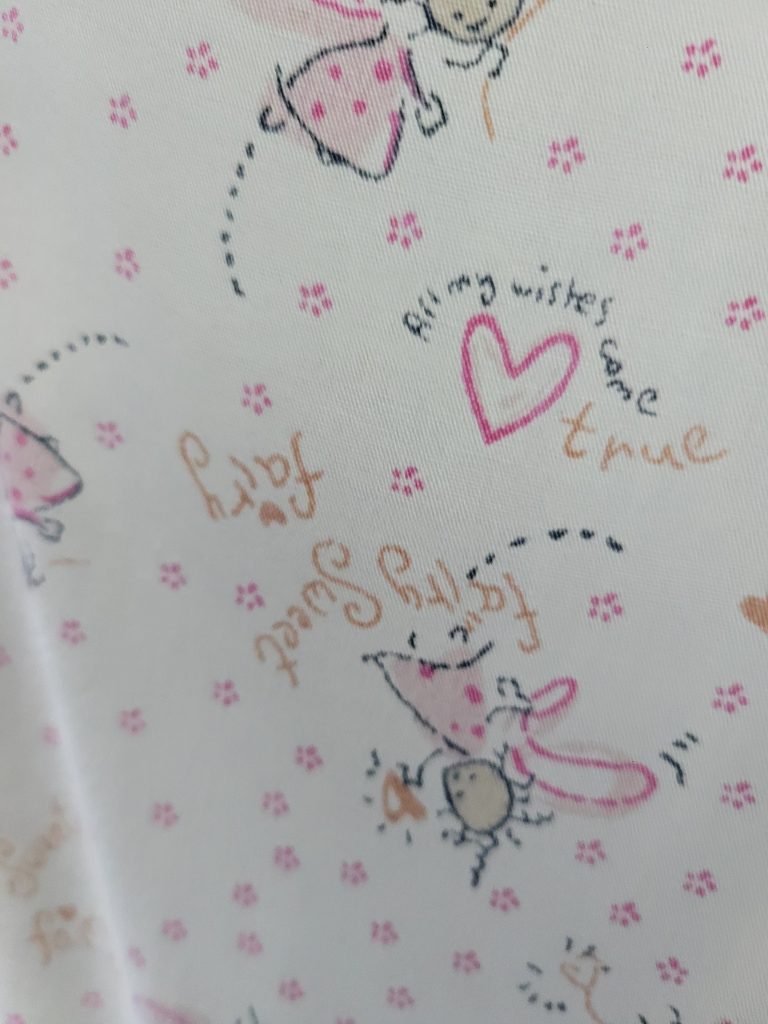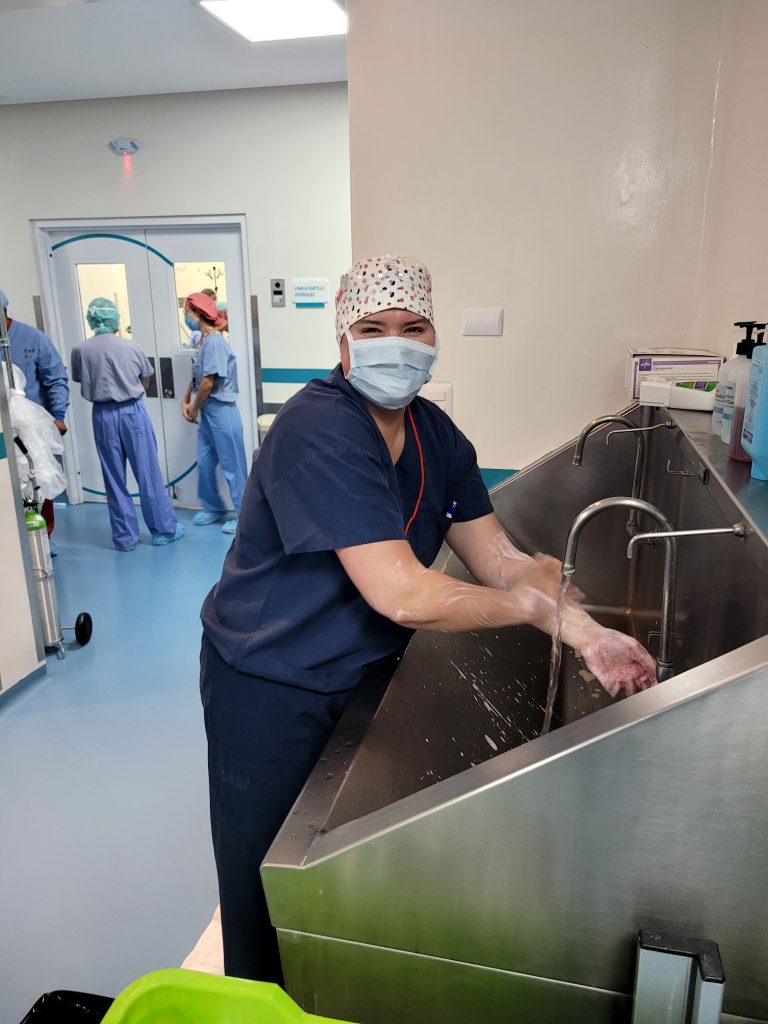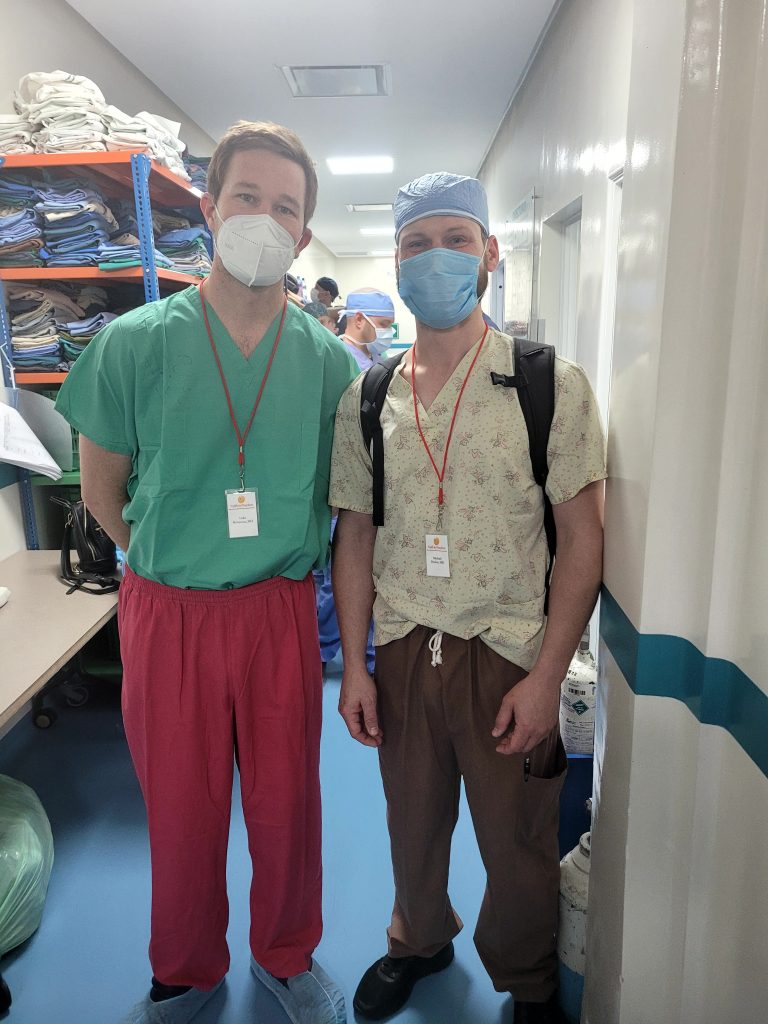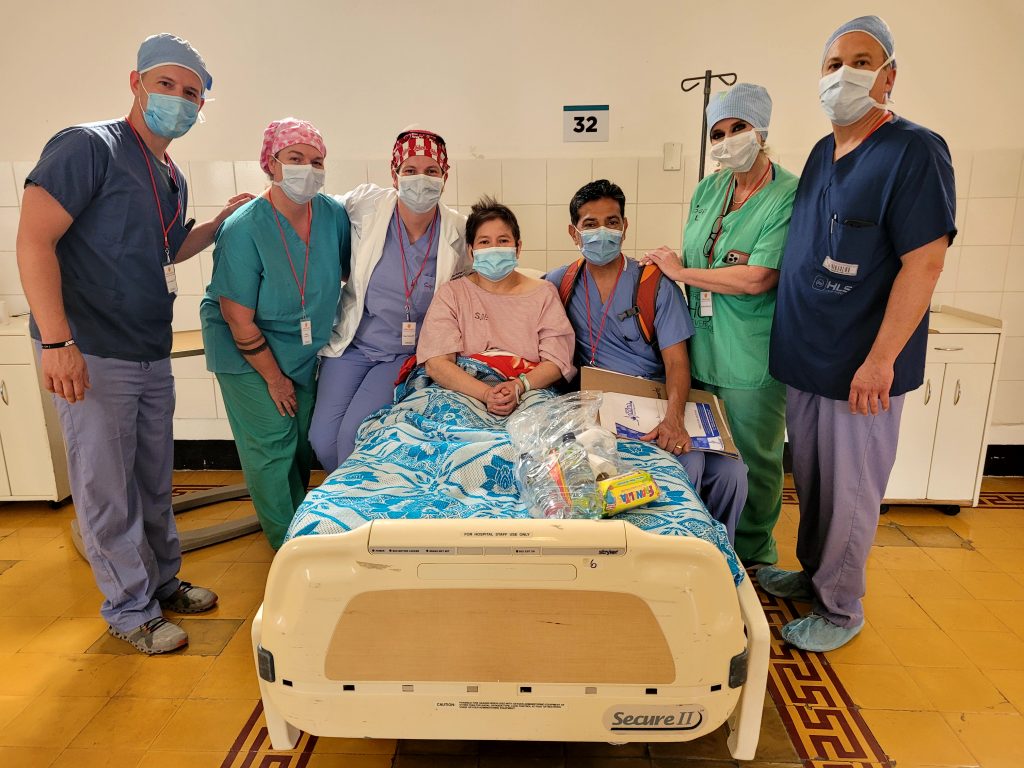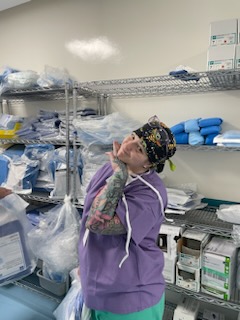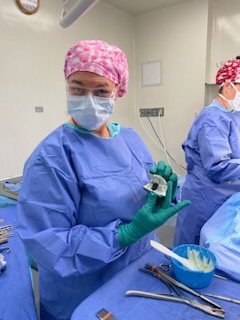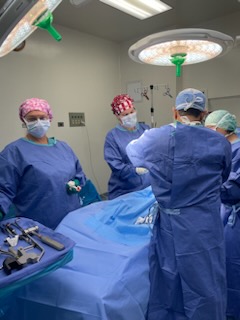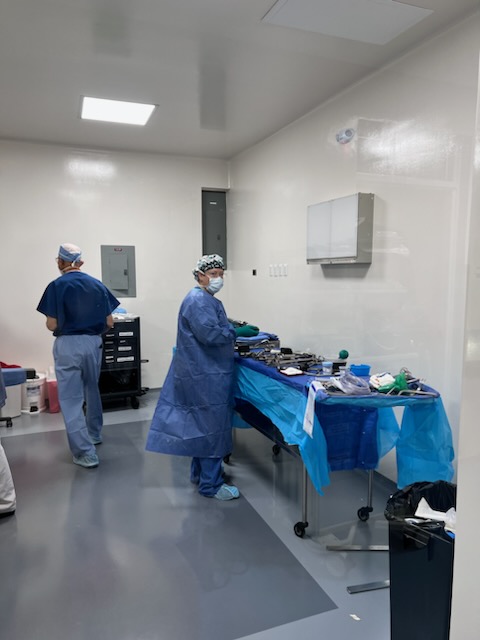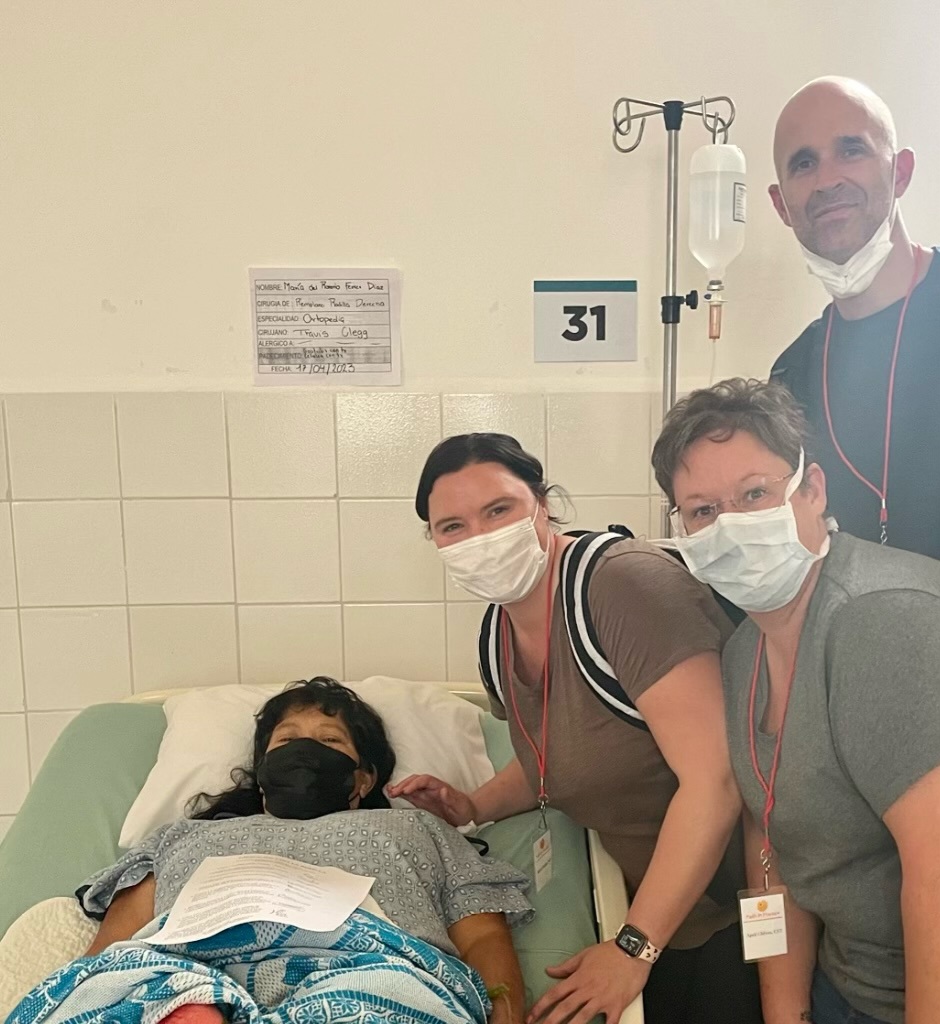 It's a fairy sweet day here in the OR!
The 763 team is off to a terrific start. We begin with breakfast and devotional and then head off to the hospital. We make our way to the surgery department, where we change into scrubs for the day. Two of the team doctors allow other team members to select their scrubs for them. There are so many choices. Dr. Robinson changes into a green scrub shirt and red pants. Dr. Decker is given brown pants and a shirt with fairies on it. It says 'Fairy Sweet' all over it. They happily begin their first day of surgery here in Guatemala.
The team completed 11 surgeries today. The learning curve is strong, but everyone works together to care for the patients and each other. In the OR, there is music. There is laughter. And there is a commitment to helping each patient.
Every patient is grateful and happy to see the surgery team when we round at the end of the day. Jose was the first total knee patient in Dr. Nawab's room today. He is delighted to meet all of us and ready for his surgery. He is just as excited to see us during rounds at the end of the day. He remembers our names and is very grateful. He and his family bless us and are happy to get photos with us. Jose has already been walking on his new knee and is not feeling pain.
Jose and the 763 team had a 'Fairy Sweet Day.'